15 Celebrities You May Not Know Live With Bipolar Disorder
---
It can be hard to open up about a mental health condition. In recent years, however, mental health conversations have moved from private spaces to the public stage, with celebrities and other public figures speaking out about their experiences with mental health. Having this conversation publicly helps reduce stigma and provide education on conditions people may not really understand.
One such condition is bipolar disorder, which causes extreme shifts in a person's mood — from emotional highs (mania or hypomania depending on the type) to deep lows (depression). It can also affect your energy or ability to think clearly, and can get in the way of your daily life.
If you have bipolar disorder, you are not alone. According to the Bipolar International Foundation, about 2.6% of the U.S. population has a bipolar diagnosis. It affects women and men equally. Treatment, like therapy, medication or a combination of both, have helped many people living with the condition.
No matter where you're at in your journey with bipolar disorder, we wanted to remind you you're not alone. We rounded up 15 celebrities who have spoken publicly about living with bipolar disorder.
1. Mariah Carey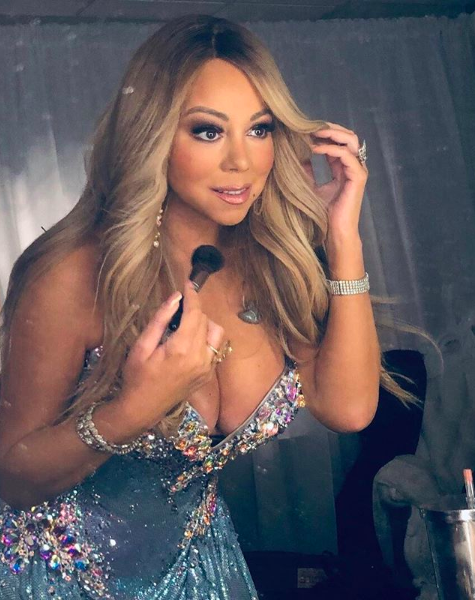 Mariah Carey shared her journey with bipolar disorder for the first time in 2018. Before she was diagnosed, she thought her symptoms were part of a sleep disorder until she realized something more was going on. Carey told People in 2018:
For a long time I thought I had a severe sleep disorder. But it wasn't normal insomnia and I wasn't lying awake counting sheep. I was working and working and working … I was irritable and in constant fear of letting people down. It turns out that I was experiencing a form of mania.
Carey was diagnosed with bipolar disorder in 2001 but delayed seeking treatment for 17 years because she didn't want it leaked to the public. Eventually Carey realized she needed support, which helped her get back to what she loved.
"Until recently I lived in denial and isolation and in constant fear someone would expose me," Carey said. "It was too heavy a burden to carry and I simply couldn't do that anymore. I sought and received treatment, I put positive people around me and I got back to doing what I love — writing songs and making music."
2. Catherine Zeta-Jones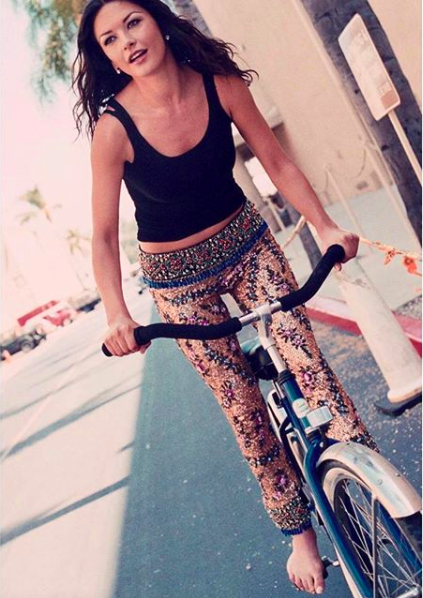 Welsh actress Catherine Zeta-Jones spoke publicly for the first time about living with bipolar II disorder in 2011, following treatment at a mental health clinic. In 2012 she spoke with InStyle  about living with the condition.
"With my bipolar becoming public, I hope fellow sufferers will know it's completely controllable," Zeta-Jones said. "I hope I can help remove any stigma attached to it, and that those who don't have it under control will seek help with all that is available to treat it."
While living with the highs and lows of bipolar disorder can be very confusing, disruptive and uncomfortable, Zeta-Jones highlighted in a 2016 interview with Good Housekeeping that sometimes getting a diagnosis — and having the language to describe what's happening — can be freeing.
"Finding out that it was called something was the best thing that ever happened to me!" she said. "The fact that there was a name for my emotions and that a professional could talk me through my symptoms was very liberating."
3. Demi Lovato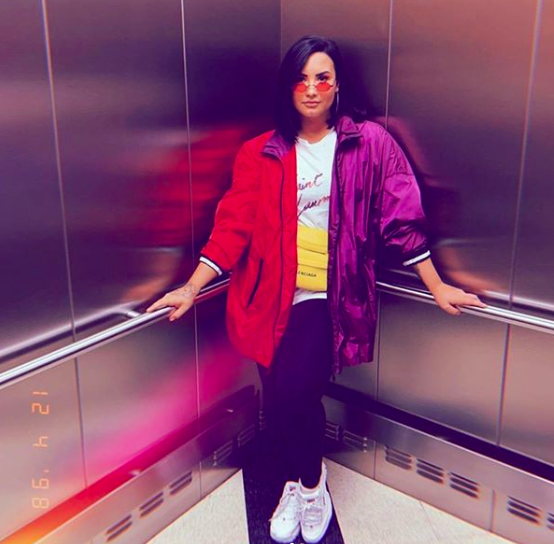 Singer and actress Demi Lovato is well-known for speaking publicly about her experiences with bipolar disorder, addiction and the importance of addressing the stigma surrounding mental health. She's also been frank about how often the journey to mental wellness is a process — not necessarily a linear path to recovery.
Speaking to People Magazine in 2016 about seeking mental health treatment, Lovato highlighted that support from others, including her treatment team and loved ones, on an ongoing basis has been crucial to her recovery.
"They're there for me at any moment of the day and will be there to support me throughout my recovery," Lovato said. "That relationship is ongoing — it's not something where you see a therapist once or you see your psychiatrist once, it's something you maintain to make sure that you want to live with mental illness. You have to take care of yourself."
4. Maurice Benard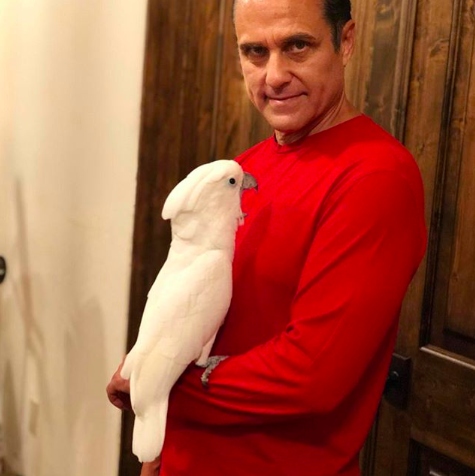 Soap TV star Maurice Benard is best known for his role as mob kingpin Sonny Corinthos on "General Hospital." He shares at least one thing in common with his fictional character: They both have bipolar disorder. Benard was diagnosed with the condition at age 22 and has been taking lithium for more than 20 years to manage his mood swings.
"I've been on it straight for 22 years and I think I've done pretty well," Benard said during a 2016 episode of the "The Dr. Oz Show." "The only drawback in not taking the medication is having a breakdown."
Benard added that sometimes the highs of hypomania or mania can feel really good, and it may seem like you no longer need medication or treatment. But Benard said the high periods are always followed by a serious depression, so for him, staying on his medication is key.
"People love the manics, the highs, the grandiose feeling like you can do anything," Bernard said. "You feel incredible. For me, the depression that came when I would fall — I don't ever want to feel that. So stay on your medication."
5. Kanye West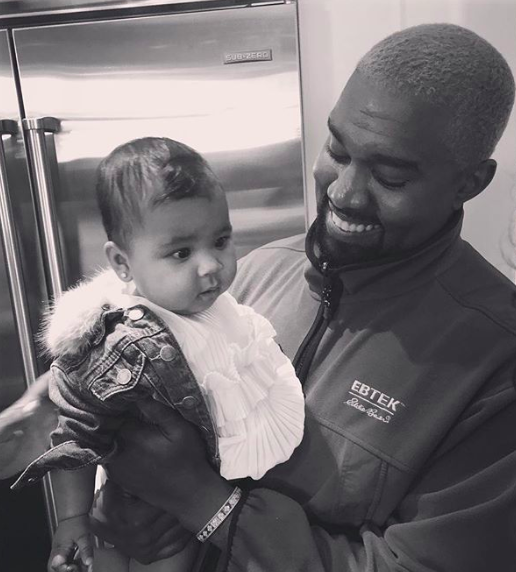 Rapper Kanye West has carved a controversial path in the mental health advocacy world, especially in regards to bipolar disorder. At times he has embraced his diagnosis, but he has been outspoken about not wanting to take medication.
"We never had therapists in the black community. We never approached taking a medication," West said in an interview with Jimmy Kimmel last year. "I think it's good that when I had my first complete blackout at age 5, my mom didn't fully medicate me. Because I might have never been 'Ye.'"
While not being on medication may work for West, there is no shame in needing or taking medication to treat your condition. West has frequently said he doesn't want medication to put a damper on his creativity. However, by working with a good psychiatrist, it's very likely you can find a medication that will treat the disruptive symptoms of bipolar disorder without blunting how you feel or your ability to do what you love.
6. Bebe Rexha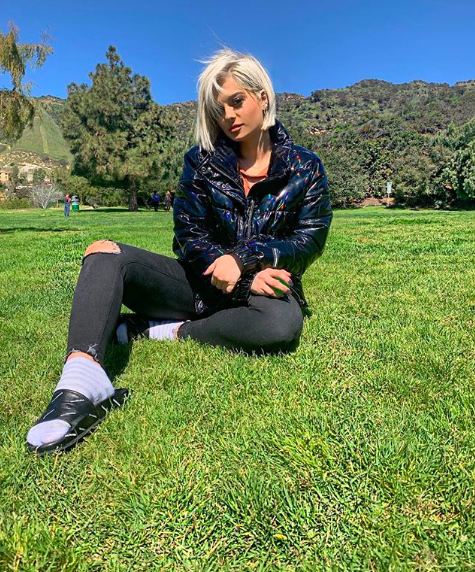 Singer-songwriter Bebe Rexha recently revealed her bipolar diagnosis on Twitter. "I'm bipolar and I'm not ashamed anymore. That is all. (Crying my eyes out)," Rexha wrote. This may be the first time the "Meant to Be" singer has shared her specific mental health diagnosis, but it's not the first time she has covered mental health topics.
Rexha told Health in March that her record label initially didn't want to release her 2014 song, "I'm Gonna Show You Crazy." The first line of lyrics start, "There's a war inside my head." Rexha self-released the track on Spotify, and its relatable themes quickly made the track a popular listen. Rexha said the music industry is much more open to talking about mental health now, and it's not something she plans to shy away from.
"I've gone through so much stuff with my mental health," Rexha told Health. "That's something that's a really big part of who I am."
7. Carrie Fisher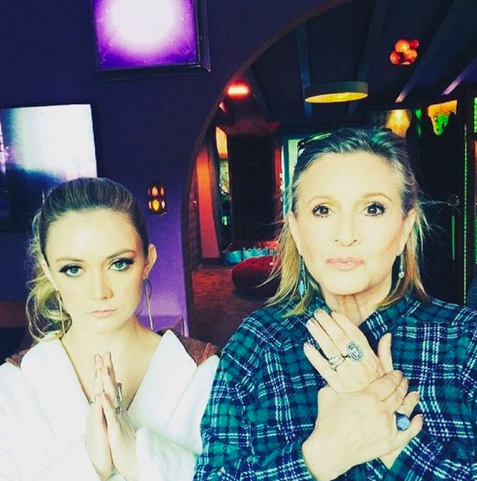 Carrie Fisher was diagnosed with bipolar disorder in her 20s, following a near-fatal drug overdose. According to Quartz, it took Fisher "years" to accept that she had bipolar disorder, and once she did, she became outspoken about her treatment for the condition.
"At times, being bipolar can be an all-consuming challenge, requiring a lot of stamina and even more courage," she wrote in her memoir, "Wishful Drinking." "They should issue medals along with the steady stream of medication."
Combined with her wit, Fisher was a beacon of hope to many who lived with mental illness, and she paved the way for other celebrities to do the same. Fisher died in 2016 after a heart attack. Her urn was a giant Prozac pill — a fitting way to honor her sense of humor and activism in the mental health community.
8. David Harbour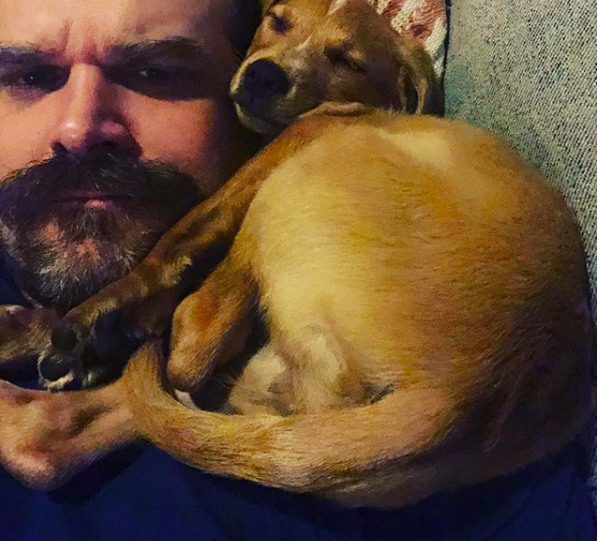 "Stranger Things" actor David Harbour spoke candidly about his mental health and bipolar diagnosis on the podcast "WTF with Marc Maron" last year. He was diagnosed with bipolar at age 25 after a mental "break" that required inpatient hospitalization.
Harbour said of the experience, "I thought I was in connection to some sort of God that I wasn't really in connection to. I actually did have a manic episode and I was diagnosed as bipolar." He added that he has since been in treatment with medications that, while at times a struggle, help him manage bipolar disorder.
Harbour also shared a message for others who may be struggling. In a tweet promoting the podcast episode, he wrote, "If someone you love still suffers shame about a diagnosis or a fellow parent worries that their bipolar kid won't be able to make it, our @WTFpod could soothe."
9. Halsey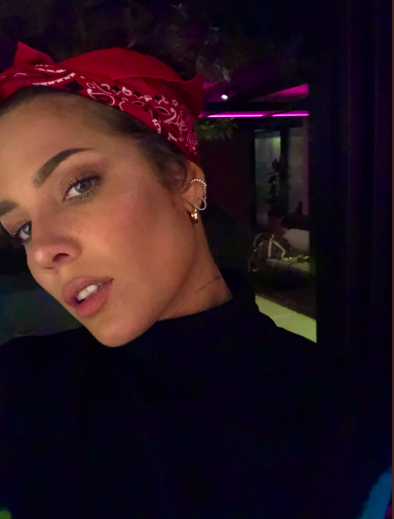 Singer-songwriter Halsey didn't shy away from speaking about having bipolar disorder in an interview with Elle in 2015 where she called herself an "inconvenient woman." She shared her experiences with the condition as well as misconceptions people have about mental illness.
"I have bipolar disorder," Halsey said. "I've never talked about that in an interview before. I never brought it up. A lot of people I work with probably don't know it. I think this is a good time to talk about it. I was diagnosed when I was 16 or 17. My mom has it, too."
Halsey also spoke about growing up with a parent with mental illness, which sometimes created a chaotic childhood. However, Halsey said she has learned to embrace many of the ways she feels "different" thanks to her mom, including some of the emotional intensity she feels. "The thing about having bipolar disorder, for me, is that I'm really empathetic. I feel everything around me so much," Halsey said.
10. AJ Mendez Brooks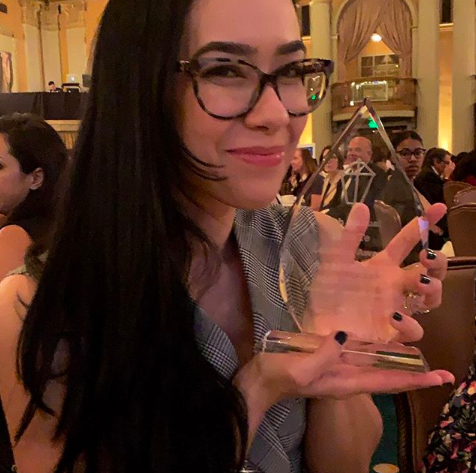 AJ Mendez Brooks, also known by her ring name AJ Lee, is a former WWE superstar and three-time WWE Divas champion. In her 2017 memoir, "Crazy Is My Superpower: How I Triumphed by Breaking Bones, Breaking Hearts and Breaking the Rules," Mendez Brooks discussed her diagnosis and treatment for bipolar disorder.
"You have to figure out the things that work," Mendez Brooks said in an interview about the book. "For me, it's a little bit of everything, of therapy and medication and especially being active." She added that being active (and the resulting endorphins) is her own form of therapy.
Mendez Brooks acknowledged, however, that everyone needs to figure out their own bipolar disorder treatment, because everybody is different. And sometimes that means also realizing what doesn't work first.
"So it is very much the story of what I do to make it better every day and what I'm going to try and experiment with, and things I've done wrong," Mendez Brooks said. "So it's very much that,  'Don't do this, but maybe try this.' … It took me a decade to figure out the cocktail that works for me."
11. Stephen Fry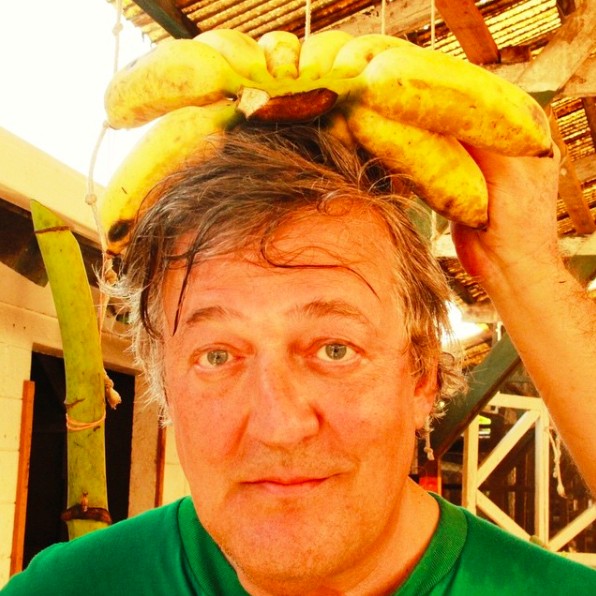 Comedian, actor and writer Stephen Fry has spent decades championing mental health awareness, including as president of U.K.-based organization Mind and by producing mental health documentaries to reduce mental health stigma.
While creating his documentary "The Secret Life of the Manic Depressive" in 2006, Fry said finally getting a bipolar diagnosis at age 37 helped him understand the mental health symptoms he experienced his whole life. "I'd never heard the word before, but for the first time I had a diagnosis that explains the massive highs and miserable lows I've lived with all my life," Fry said.
In a 2018 interview on the podcast "Happy Place," Fry highlighted that bipolar disorder, like many mental health conditions, doesn't define you, but it does require a lifetime of mindful self-care.
"I've always viewed it's not who I am. It's a condition I live with," Fry said. "I'm not going to kid myself that it's cured because it isn't, that if I keep picking at the scab, it's not going to be good for me. It's not going to be good for my mental health."
12. Patty Duke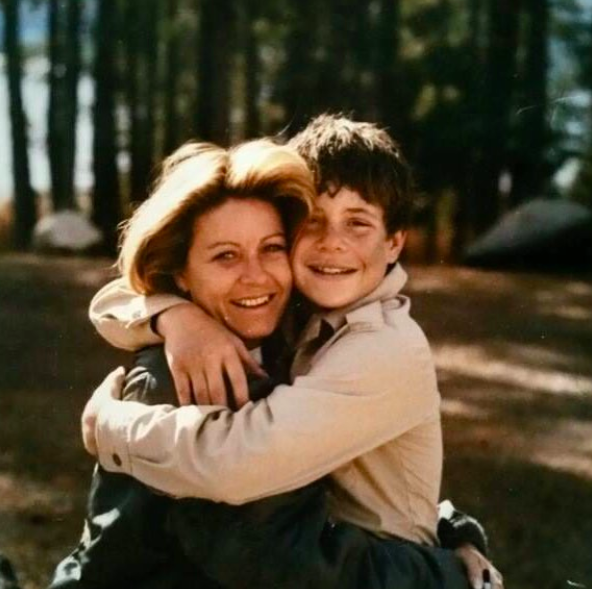 Oscar- and Emmy-winning actress Patty Duke was diagnosed with bipolar disorder in 1982 and became a mental health advocate, one of the first celebrities to speak publicly about mental health. In an interview with Lifescript nearly three years before her death in 2016, Duke discussed why she made the choice to advocate for mental health at a time when almost nobody else would talk about it.
"I wanted to get the word out that treatment is available," Duke said. "If you had diabetes or a heart condition and you had to take medicine, you'd take it. People don't think of mental illness as a physiological situation, and most times it is."
She also pointed out it's important to realize you can have a wide range of emotions when you live with bipolar disorder and still be in control, especially if you seek treatment. "I learned that you can be down and not be out of control. You can also enjoy life," she said.
13. Richard Dreyfuss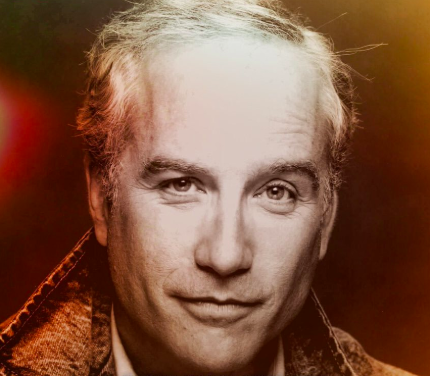 Award-winning actor Richard Dreyfuss has been open about his struggles with living with bipolar disorder. The "Jaws" actor first spoke publicly about his experience in the 2006 documentary, "Stephen Fry: The Secret Life of the Manic Depressive."
Like others who live with bipolar disorder, Dreyfuss said in a Today interview in 2013 that at first he just thought he was really happy sometimes before he knew he had a mental health condition. Eventually he realized his moods could get out of control, and getting a bipolar diagnosis helped him see things a little differently.
"Stigma is a word that should be kicked away — and 'shame' and 'guilt' — because it's a condition," Dreyfuss said. "[The diagnosis] took away all of my guilt because I found out it wasn't my behavior — it was something I was born with." He added, "I didn't feel shame or guilt. It's like being ashamed that you're 5-foot-6 or something. It's just part of me."
14. Pete Wentz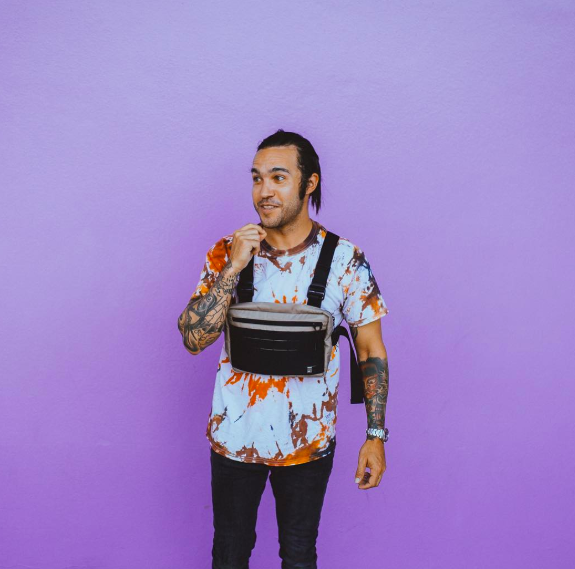 Fall Out Boy bassist Pete Wentz has long been open about his struggles with mental health. Diagnosed with bipolar disorder, Wentz said at first he had a hard time balancing out his high and low emotional states. With the help of a therapist, however, he was able to be able to recognize when a major mood change was coming.
"My highs, my happiness are really high and my lows are very low and I'm not able to regulate between the two," Wentz told Howard Stern in 2015. "Through actual therapy and having kids it's way more under control and something I can see when I'm on the roller coaster and control it more."
Wentz later talked about how he manages his mental health. While this will mean something different for everyone, Wentz has found the support of his family and talking through things an important component of keeping his bipolar symptoms in check.
"Living with purpose and having a schedule with my family has brought me balance," Wentz told People in 2018. "I think it can be different for everyone, but for me, just being able to talk through things, meditate and exercise have been helpful."
15. Maria Bamford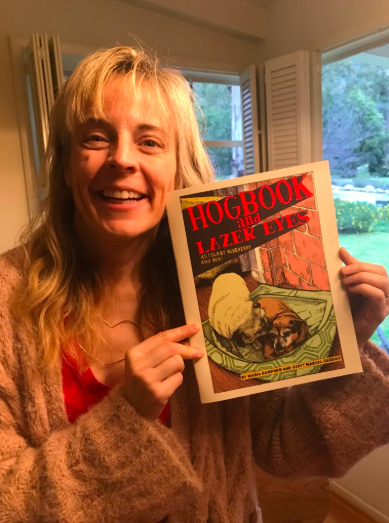 Comedian and actress Maria Bamford often discusses mental health from a self-deprecating perspective in her work. She has starred in "Lady Dynamite," a Netflix show based loosely on her life that tackles such topics. Bamford was diagnosed with bipolar disorder at age 40, following a three-day stay in a hospital and previously having been diagnosed with depression.
When asked about developing material after going through what she has experienced, including three hospitalizations in under a two-year span, Bamford told Huffington Post in 2014 that she found her power in speaking publicly about mental health. She hoped by sharing her experiences, she would open the door for others too.
"I think it was empowering," she said. "I was very ashamed about it. So if I talked about it, I was making it OK with myself and it felt kind of useful because I thought if anyone else has gone through similar situations like this, well, okay, then maybe they won't feel so bad."
If you are struggling with a bipolar diagnosis, know there are treatment options available to you and it's OK to seek help when you need it, whether that's a therapist, doctor or your loved ones. Remember, you don't have to go through this alone.
If you'd like to connect with people who really "get" what it's like to live with a mental illness, The Mighty community is here for you. To give and get support, post a Thought or Question on The Mighty with the hashtag #CheckInWithMe.
You can also check out these other bipolar stories that have helped others in The Mighty community: