19 Memes That Might Make You Laugh If You've Ever Been Manic
---
Written by Felix Kalvesmaki.
Sometimes, dealing with bipolar disorder can be overwhelming, and it can be very easy to get bogged down with its symptoms. Despite the euphoria many experience, mania is no exception to this. Mania can be hard to deal with on a regular basis, especially when your emotions feel out of your control.
For some people, one way to deal with this is to reclaim your experience through laughter. After all, sometimes it's easier to laugh than it is to cry. Not everyone feels like laughing about their mania (which is totally OK!), but for those who do, we compiled a list of memes that may bring a smile to your face. Hopefully you'll laugh at our selections below:
1.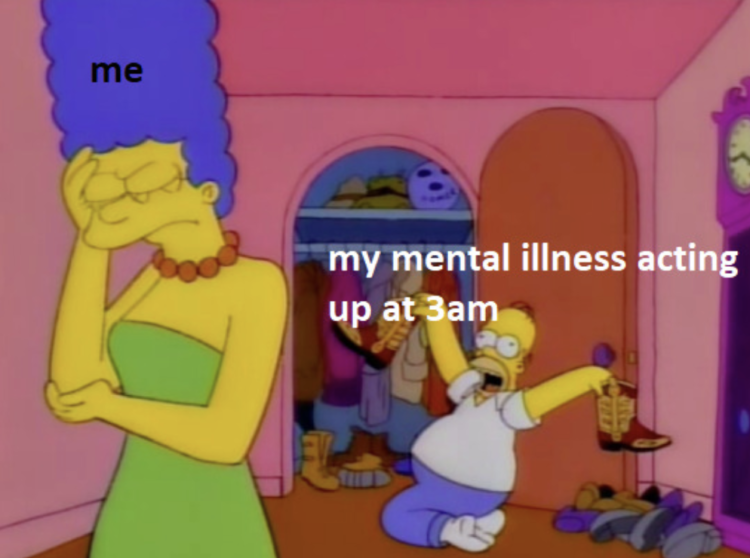 2.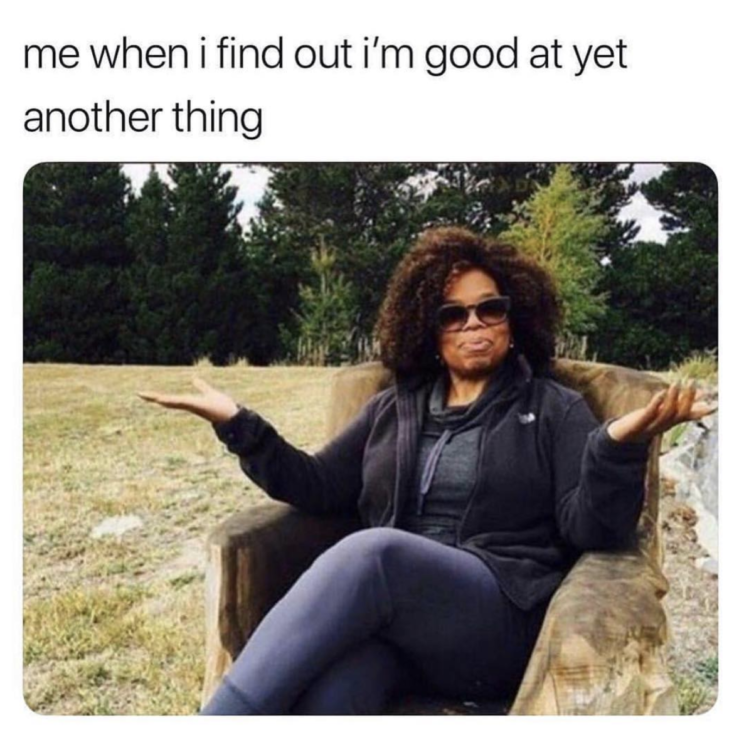 3.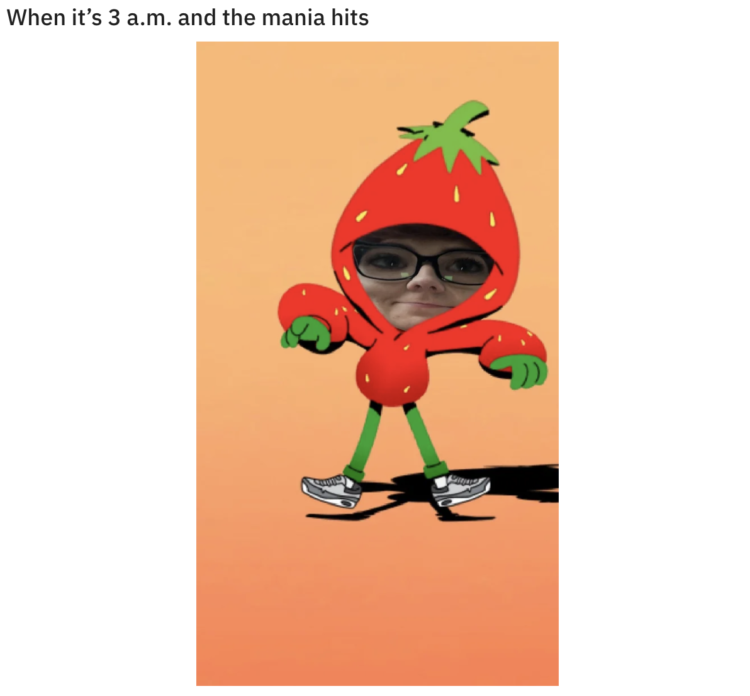 4.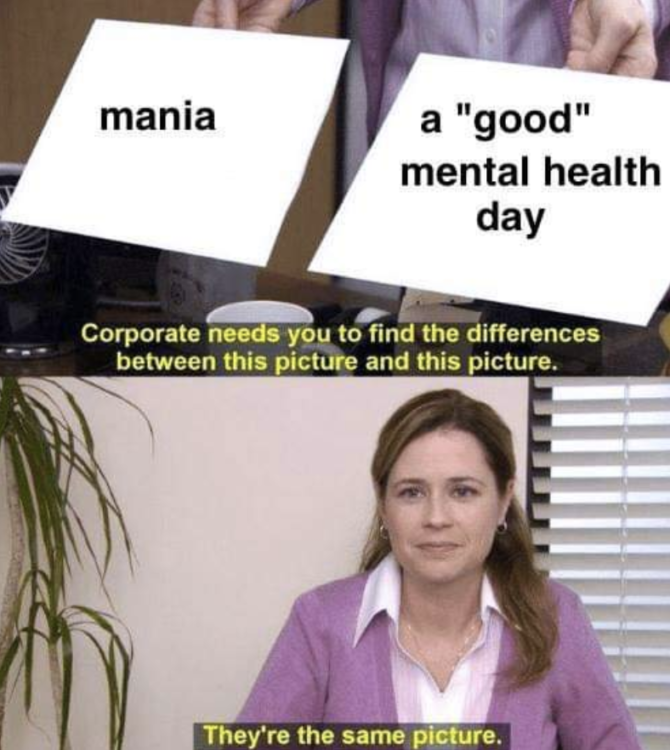 5.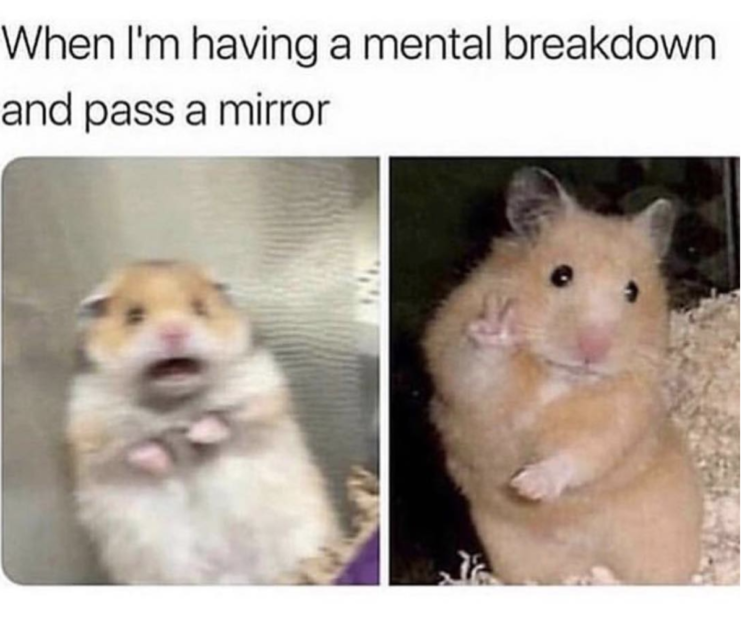 6.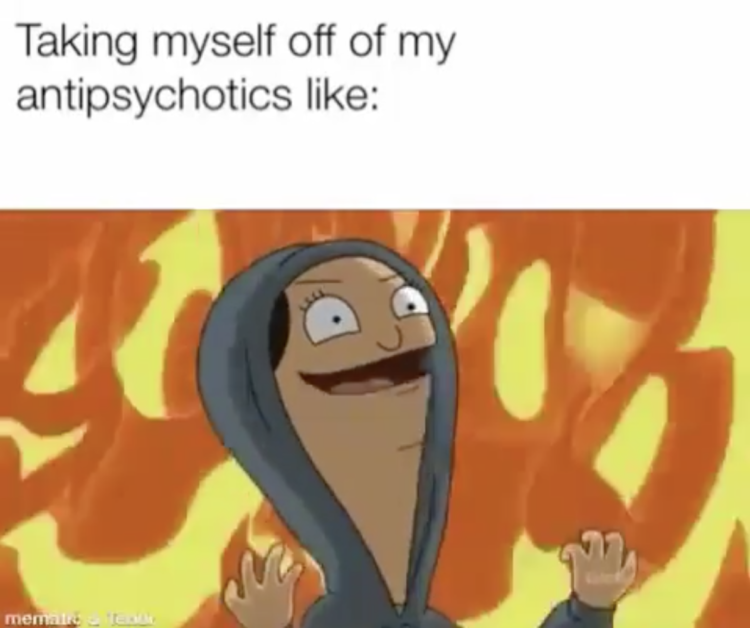 7.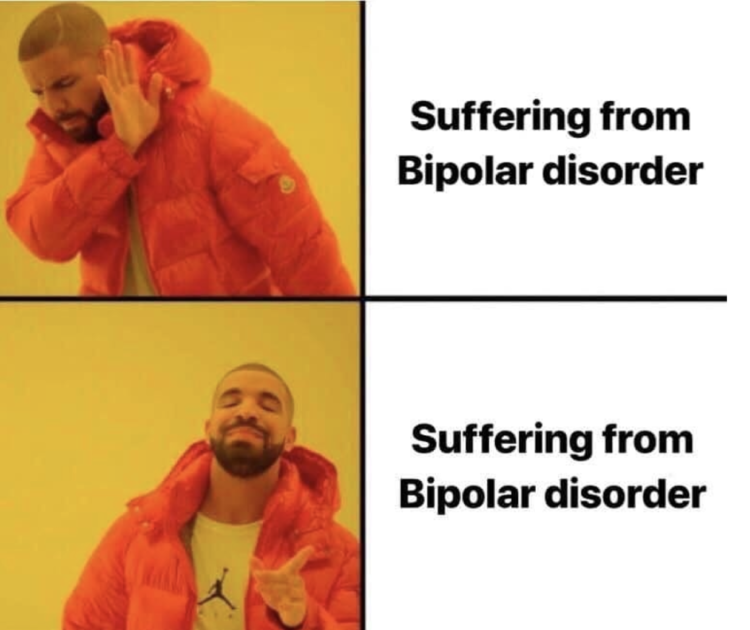 8.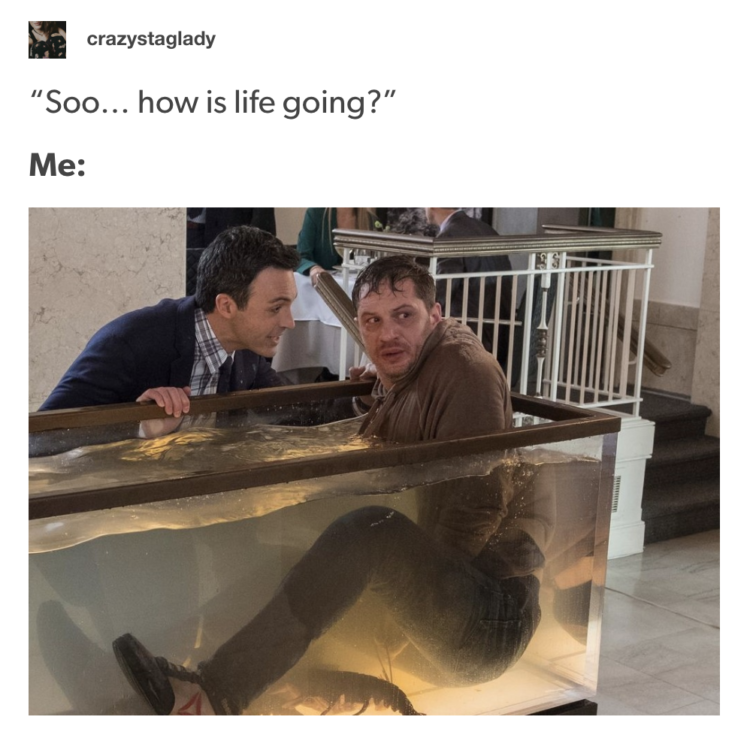 9.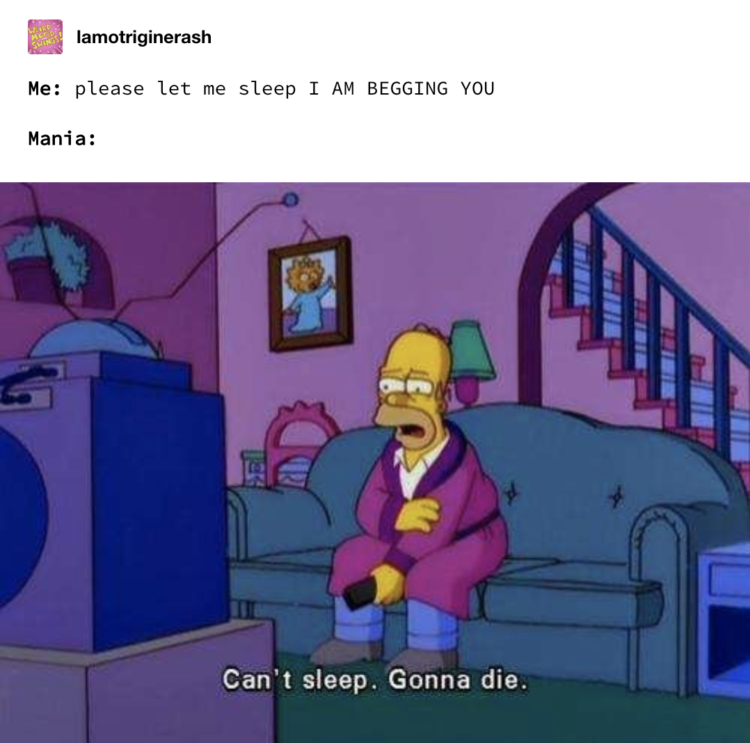 10.

11.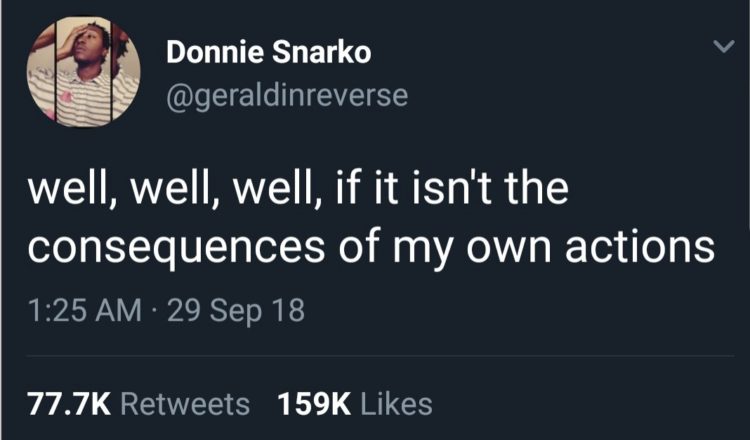 12.

13.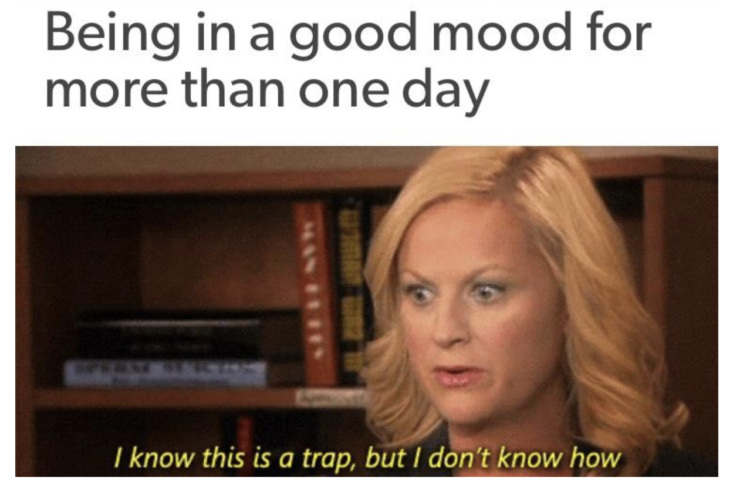 14.

15.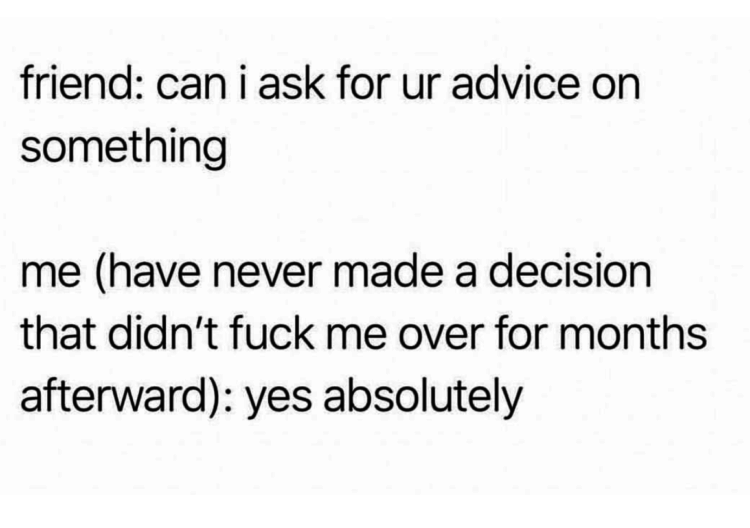 16.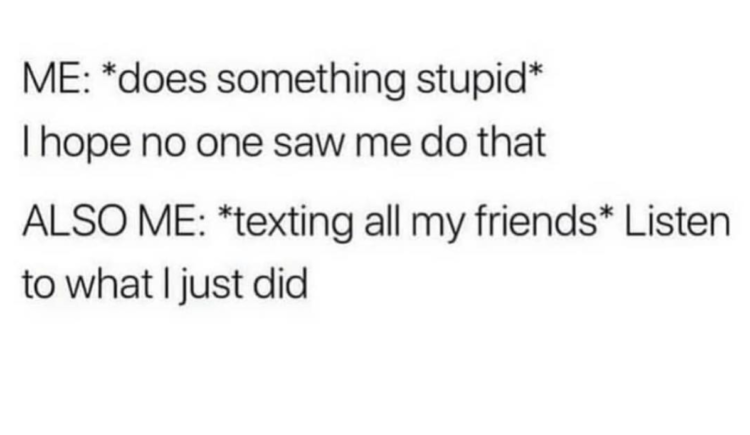 17.

18.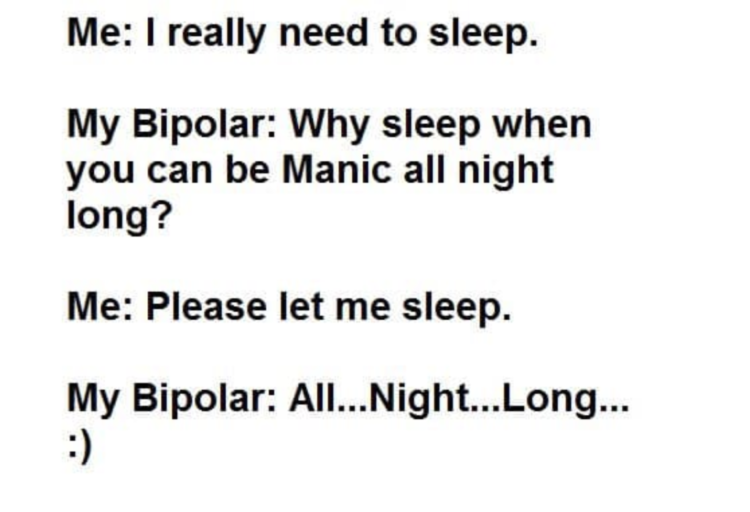 19.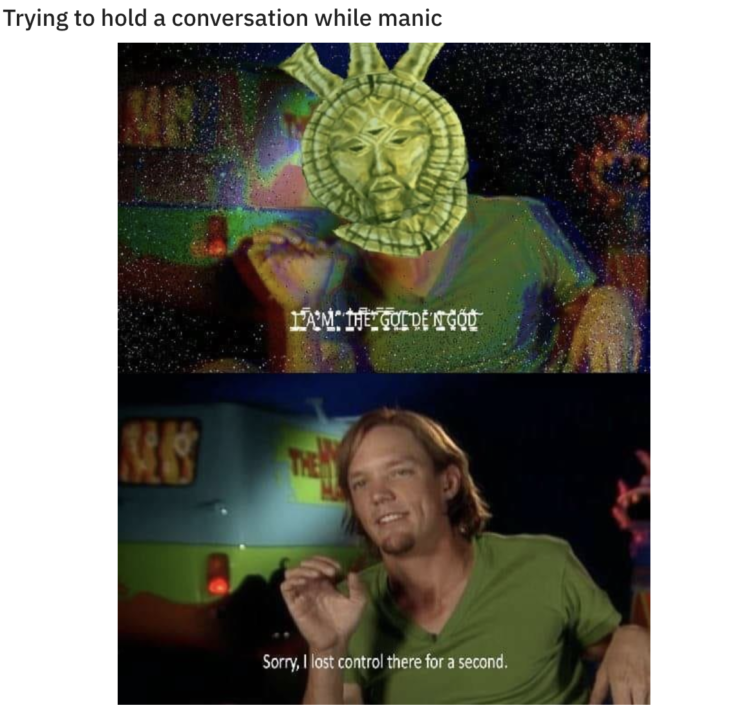 Experiencing mania is never easy. But it can feel comforting to know you're not alone, and sometimes, to laugh at your own symptoms. Hopefully these memes remind you that it's OK to smile at your mental illness, and that even though sometimes it's a scary thing to deal with, it's doesn't always have to be.
Originally published: February 26, 2019