Why Hosting a Party Can Be Particularly Painful for Someone With Borderline Personality Disorder
---
Editor's Note
If you struggle with self-harm or experience suicidal thoughts, the following post could be potentially triggering. You can contact the Crisis Text Line by texting "START" to 741741. For a list of ways to cope with self-harm urges, visit this resource.
The party went well. More than 25 people (+ one greyhound) came over 10 hours to see my lovely new apartment with its views back to the city of Melbourne on the one side and to Mount Macedon in the distance on the other. This is the first time I've ever lived alone and the party was to housewarm. I wanted to shake off the horror of the past pandemic year.  I had put all my efforts into making my new place look the best I could imagine it to be and reflect my character and style, and to make sure everyone had everything they needed. But when the last guest left shortly after midnight I went to my bedroom, lay down, and self-harmed (in a minor way).
The party went well but I could never really enjoy it — I was too far gone.
All I could do during the party was focus on the seven people who had abruptly pulled out on the day — some legitimately, others with no explanation. These no shows piled on those who in the weeks leading up did not acknowledge the invitation. The party had become not a warming of a new apartment but an audition of each person invited to see whether they really do value me, and a final judgment on our friendship — to save or condemn. Furthermore, this party had become all or nothing high stakes as to where I will live. If it went well I would build a new life here (I've lived my life mostly in Sydney) especially after my first three very difficult years in this city with the loss of a companion, a break-up, two hospitalizations, six lockdowns and being laid off. But I refused to believe it was this city's fault — this would have happened similarly anywhere these last globally extraordinary years.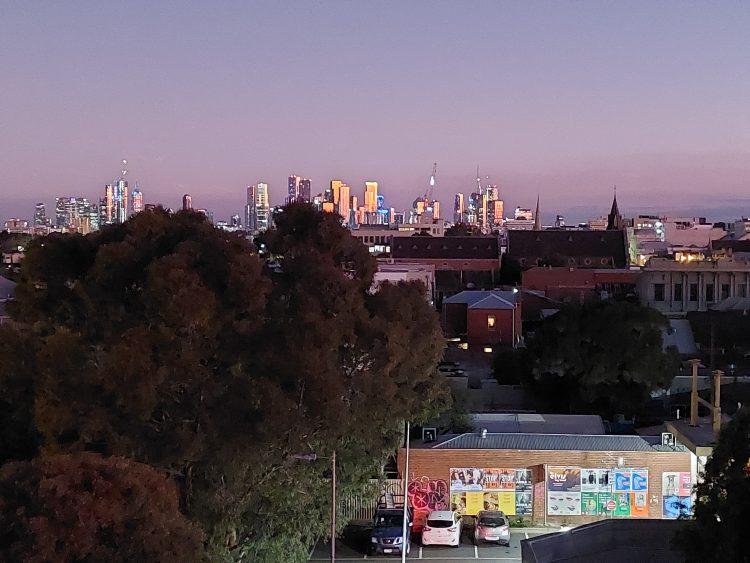 But as the party approached I began to focus on those who weren't coming rather than the enthusiastic accepters. Honestly, almost all the parties I've ever organized had some degree of this wound and they seem to be getting worse with age, not better. The night before my 40th birthday was particularly dramatic when I had to call a helpline after one of my dearest friends suddenly couldn't make my party, even though that same friend had flown interstate to be at my 39th birthday.
This is a summary of what it is like for many people with Borderline Personality Disorder when they organize a party — not just me! I know this because I confided in one of my party guests, also with BPD, who had immediately picked up on how chaotic my mind was. To everyone else I seemed happy and involved. He said it happens to him when he organizes something — each friendship is being reappraised to see whether it is the real deal and subsequently whether it can survive. It becomes life or death for the friendship.
But why? And how to make it stop?
I am very aware of this humiliating party fun annihilator, but I can't seem to stop it, which makes me feel more defective: the party goes well but I'm miserable even if I'm pretending successfully not to be. Why can't I just roll with the party and enjoy like other securely attached party hosts seem to?
The why goes back into childhood wounds; insecure attachments, a lack of object constancy, maladaptive schemas, identity disturbance and above all a primal sense of abandonment and loss. I can remember another housewarming as far back as 1997 when I gave a good friend a hard time because he chose to go to a different party over mine. I have previously written about most of these antecedent origins and have received continual therapy to address and try to manage them, especially their devastating effects. But somehow I still haven't cracked the party code: the way hosting a party can activate a negative bias towards those who don't come to your party and not allow you to fully enjoy those who do.
The party was last night so I'm simply too raw. I will soon contact my therapist and find a way to lessen the intensity of the post-party crushed feeling. Perhaps the answer is hosting smaller, lower stakes gatherings and also to remember the times I have let people down by not going to their parties, forgotten the date of their weddings (once!), or felt too unwell mentally to attend. Grace needs to be extended both ways.
I can forget my failure to have a good time if I can recognize the good time everyone else had. In the end, a party cannot be the final word on the city I live in or the friends I invite.
Getty image by Goodboy Picture Company
Originally published: August 4, 2022