'Outer Banks' Actress Madison Bailey Reveals Borderline Personality Disorder Diagnosis
---
"Outer Banks" actress Madison Bailey opened up to Entertainment Tonight about living with borderline personality disorder (BPD) in an interview Monday. She was diagnosed at age 17 and said she uses meditation and crystals to help her cope with the disease. The actress also spoke out about her pansexuality and relationship with UNC Charlotte basketball player Mariah Linney.
I got my diagnosis, and that's what I needed — a word to call it other than 'crazy.' I started realizing my own triggers. — Madison Bailey
Bailey has been able to find a silver lining to her diagnosis, noting, "Being sensitive was such a hard thing [and] that's another one of the main components of this disorder — having an exposed nerve to every emotion and feeling. But it allows me to connect with so many more people. I'm able to put myself in other people's shoes easily and deliver empathy with authenticity."
The Frontlines: BPD is characterized by intense mood swings, intense fear of abandonment, unstable relationships, impulsive behavior, ongoing feelings of emptiness and suicidal behaviors or self-harm, among other symptoms.
4% of the adult U.S. population are diagnosed with BPD. 75% of them are women
Therapy in conjunction with medication management has been proven effective in treating BPD. There are a variety of types of therapy put to use in treatment today, and the gold standard for BPD is dialectical behavior therapy (DBT)
The causes of BPD aren't understood yet but it's believed to be linked to genetics as well as changes in brain function. A history of child abuse or neglect can play into its development in some cases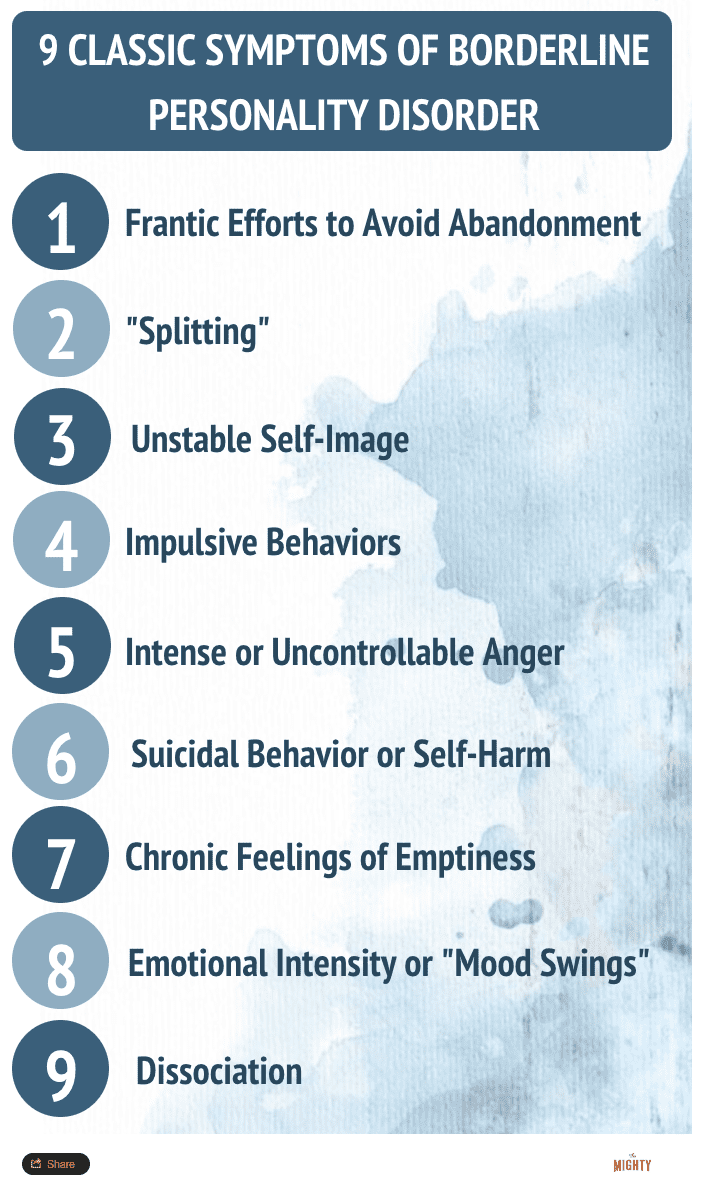 Get more on mental health: Sign up for our weekly trauma newsletter.
A Mighty Voice: Our contributor, Meera Vandegrift, shared what she wishes people knew about her BPD. "Throughout my life, I've never truly felt heard or seen. Silenced. I always felt too loud, too pesky, too inconvenient and somehow always too much, yet not enough. Though my hands are tied by symptoms and side effects, my exterior behavior takes the appearance of a stranger, my unwanted tenant." You can submit your first person story, too.
From Our Community:
Add Your Voice: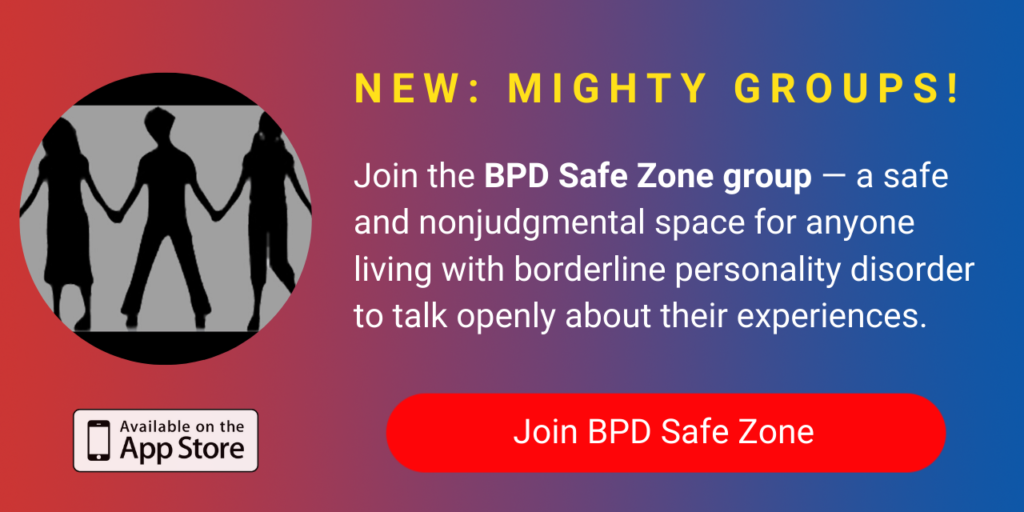 Other things to know: A diagnosis of BPD can be frightening and feel overwhelming. Many people have learned to live with the condition, however, and offer their perspective on not only coping, but thriving.
How to take action: If you think you or someone you love has borderline personality disorder, encourage them to reach out for professional support. Contrary to the stigma around the diagnosis, BPD is treatable, and a mental health professional can help you understand the diagnosis and develop a treatment plan. You can search for a therapist in your area using this handy tool.