8 Breast Cancer Survivor-Owned Nonprofits to Support in October
---
Whether it's on your Facebook feed, at the grocery store or on television,  pink ribbons are everywhere in honor of Breast Cancer Awareness Month. While you might have heard of well-known organizations like Susan G. Komen, the American Cancer Society and the American Breast Cancer Foundation, there are plenty of smaller survivor-owned nonprofits that deserve your support as well.
These smaller, community-based organizations work just as hard as their larger counterparts, making just as much of an impact on those they support. They may not have a sports team or celebrities to endorse their mission or sell their products, but they do have heart and a personal connection to the disease.
If you are looking to support breast cancer awareness, here are some nonprofits founded by breast cancer survivors to get you started.
1. Knitted Knockers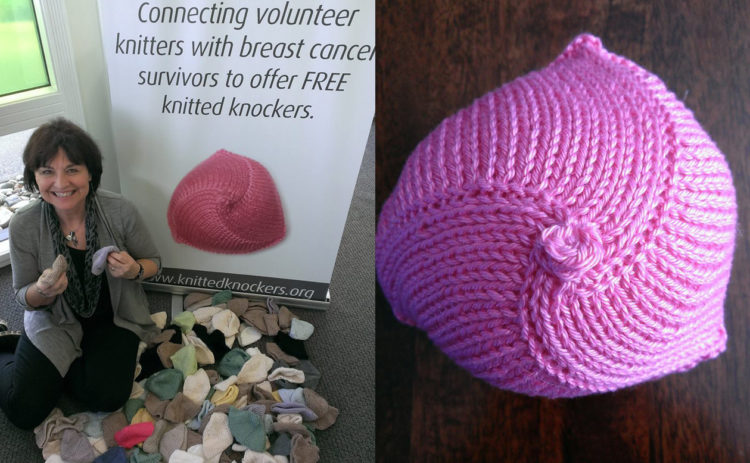 Based in Bellingham, Washington, Knitted Knockers was founded in 2011 by breast cancer survivor Barb Demorest. Due to complications after a mastectomy, Demorest was devastated to learn she wasn't a candidate for reconstructive surgery. "I was at a loss as to what to wear to appear 'normal' so that I could get back to work," she wrote on her website.
Not wanting to deal with hot, heavy and expensive silicone prostheses, she opted to have knitted breasts, suggested by her doctor. She called her super knitter friend Phyllis to make them, and two weeks later they arrived at her house. She fell in love with them because they were soft and fit her bra perfectly, and she immediately wanted to make them available to other women. That's when Knitted Knockers was born.
Today, the nonprofit ships over 1,000 knockers for free each month. It has partnered with over 450 medical facilities, and more than 200 groups of knitters in 46 states to get knockers for those who need them.
You can request a knocker here, make your own with a kit or make a donation.
2. Sisters Network Inc.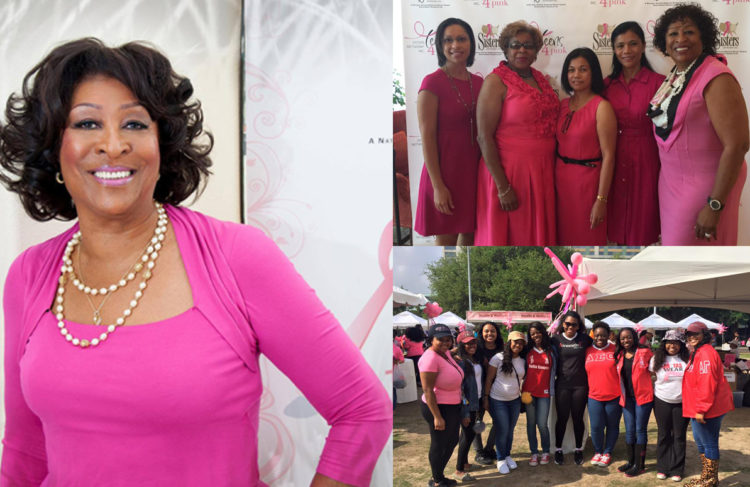 Founded in 1994 by breast cancer survivor Karen Eubanks Jackson, Sisters Network Inc. is the only African American breast cancer survivorship organization in the nation. Eubanks created it because she noticed the increasing breast cancer mortality rate for African American women and the lack of material available just for them.
Some of the Houston-based organization's programs include the Breast Cancer Assistance Program (BCAP), which provides financial assistance to breast cancer survivors for utilities and accessories like medical bras, and the Teens 4 Pink (T4P), which educates girls between the ages of 12-16 about breast health.
Those looking to help out can establish an affiliate chapter or donate.
3. Pink Ribbon Girls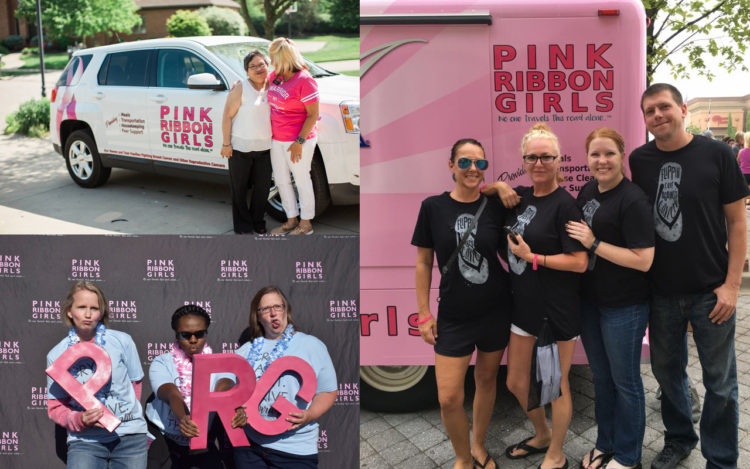 "Living a mediocre life was never for me. After cancer, I chose to really live every minute and give back. PRG is my heart and these families mean the world to me." That's what Pink Ribbon Girls CEO and president, Heather Salazar, says about her nonprofit, which she created to help support women diagnosed with breast cancer in every aspect of their journey.
The nonprofit provides free meals and housecleaning services, as well as rides to appointments and peer support services. Some of its programs focus exclusively on those diagnosed with metastatic and reproductive cancers, while others partner with other breast cancer organizations to raise awareness and fundraise in the community.
Although based in Tipp City, Ohio, services extend to the Cincinnati, Columbus and Dayton areas.
Get involved if you live in Ohio or donate to help fund its services and programs.
4. My Hope Chest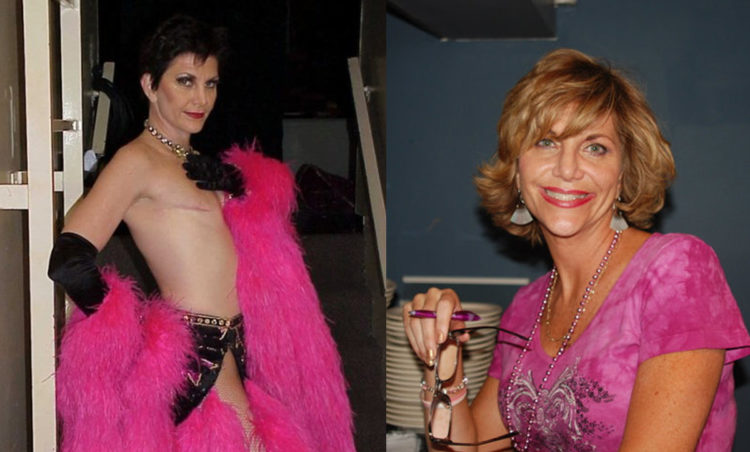 What's cooler than knowing you're supporting a nonprofit that helps women heal after a mastectomy? Knowing the nonprofit was founded by a breast cancer survivor who used to be called the "Lop-sided Showgirl."
Founded in 2003 in Seminole, Florida, My Hope Chest is the heart and soul of Alisa Savoretti, who returned to work at age 38 as a Las Vegas Showgirl just five months after a mastectomy — and with only one breast. She had to wait three years for reconstructive surgery because she was uninsured, and while waiting, she realized she wanted to help other women who couldn't afford the surgery.
Today, My Hope Chest funds breast reconstruction surgery for other "uninsured" breast cancer survivors like Savorettti.
On her website, she writes, "Seeing 'pink ribbons' everywhere, the 'awareness' of the disease and the magnitude of the dollars that breast cancer raised, I believed the support and funding was there to address this 'final step in breast cancer treatment.'"
You can see the MHC Butterflies (breast cancer survivors) who have been helped, apply for assistance or make a donation.
5. The Tyanna Foundation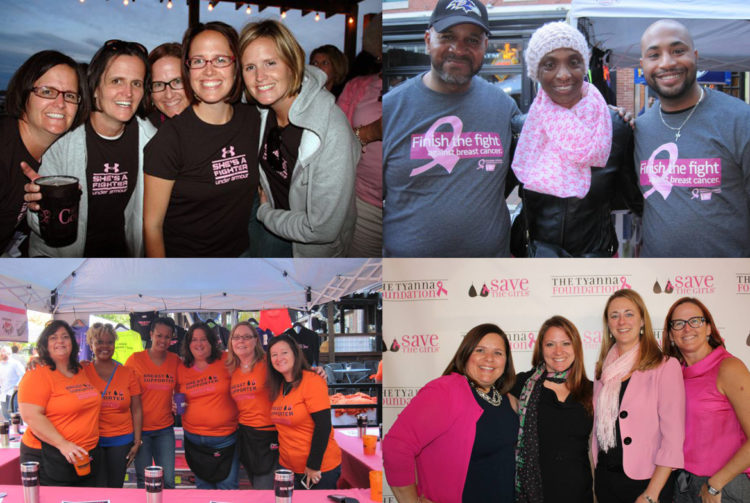 "Fun. Feisty. Fearless — for a cause." That's the slogan (along with "Save the Girls") of the Baltimore-based Tyanna Foundation, named after Tyanna Barre O'Brien, who lost her battle with breast cancer in 1990 when she was 48 years old. Her five daughters — Anne, Bridget, Megan, Sara and Kate — created the nonprofit to keep her legacy alive and to help fund breast cancer research, education, treatment and patient care.
With over 200 volunteers and 110 events held each year that span from Philadelphia to Greenville, South Carolina, this family-owned nonprofit is doing awesome things in the name of breast cancer. So far they've raised over $1.5 million for breast cancer research.
Volunteer at an event near you or make a donation.
6. Breast Cancer Can Stick It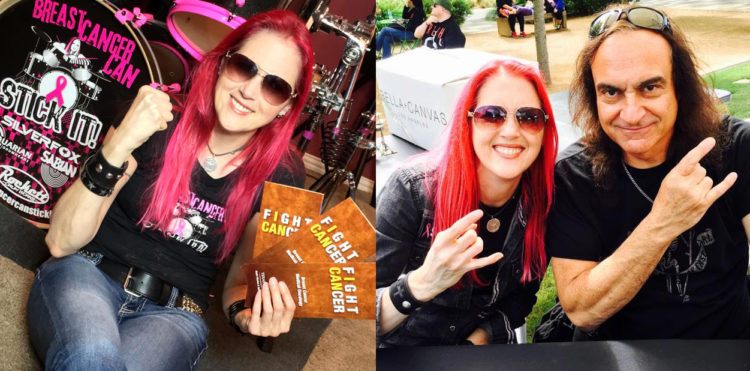 Want to support an organization that puts together "energetic, unique, music-minded events that rock to ultimately stick it to breast cancer?" Then look no further than Breast Cancer Can Stick It, a nonprofit based in Plano, Texas, founded by professional drummer April Samuels.
Samuels was diagnosed with triple negative breast cancer on October 26, 2010. She decided to combine her love of drumming with her passion for raising awareness by participating in a few local breast cancer walks and events and then creating her own. Every year she throws a free Drumathon, inviting the top fundraisers for the event on stage to play solo for two minutes.
Volunteer for this cool organization or donate to help fund future musical fundraisers.
7. Tigerlily Foundation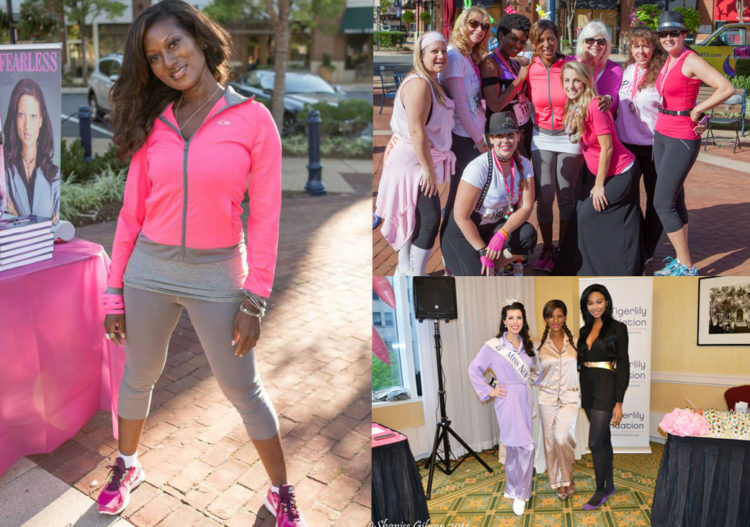 When she was 31 years old, Maimah Karmo felt a lump in her breast. After getting a biopsy she was told she had stage 2 breast cancer. While undergoing chemo she did two things: she promised she would be a vessel for change and she committed herself to helping young breast cancer patients. That's when she created the Tigerlily Foundation.
The nonprofit, based in Stone Ridge, Virginia, does a little bit of everything to educate, inform and empower young women (ages 15-54) about breast cancer. There are monthly Twitter chats hosted by medical professionals and survivors, a "Glam Van" that drives around to host breast cancer screenings and events, and you can even subscribe to "Pink Power Alerts" to get tips and health appointment reminders.
Get involved by joining the board, starting a fundraiser or making a donation.
8. P.ink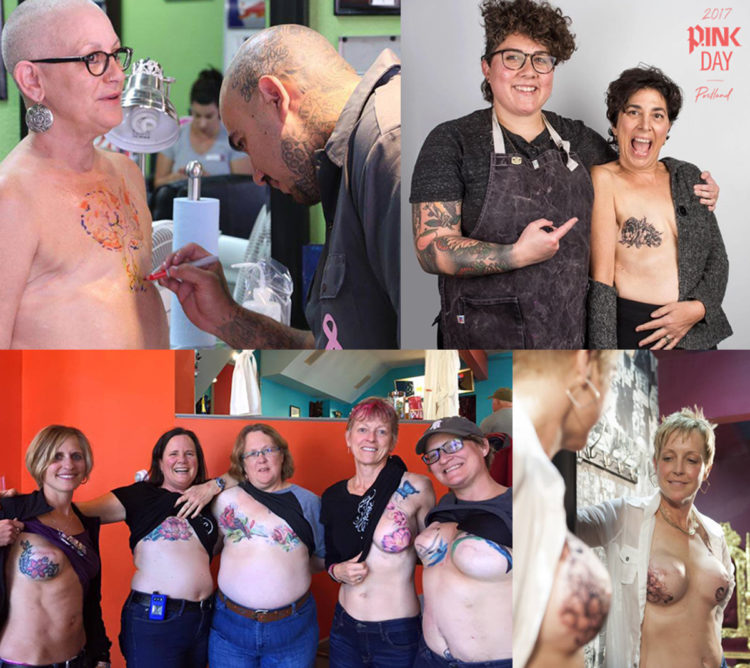 Although not founded by a breast cancer survivor, P.ink (which stands for "personal ink") was founded by Noel Franus in 2013 after his sister-in-law told the family she had cancer and was getting a double mastectomy. She was in search of some ideas for nipple tattoos, but wasn't finding anything online. That's when Franus used his advertising background to create a nonprofit that would bring together survivors in search of mastectomy tattoos and artists who could do them.
Based in Boulder, Colorado, the nonprofit sponsors P.ink Days at select cities across the nation, bringing together breast cancer survivors and local tattoo artists for a free day-long tattoo event.
Support the nonprofit by purchasing a Threadless shirt or making a donation.
Do you know of any survivor-owned nonprofits making a difference for those touched by breast cancer? Share them in the comments below.
Header image photos via Facebook