The First Time I Looked at My Mastectomy Scar
---
So I'm back in my own surroundings and out of hospital, and it feels blissful. I only have to do one thing today — well, aside from the essentials like taking care of the wound and keeping up on my medication.
Today is the day I must look at my scar.
If I don't, it's defeat because it's my body, and I need to know what lies below the dressings. I need to know what lies beneath.
In the hospital I had a brief flirtation with this when I looked at my reflection in the the bath faucet, but I glanced away rapidly, not ready for what I would see.
Today though I'm ready, and I admit, my narcissistic tendencies are going to help me on this one. I undress first and get in the shower enjoying the scent of Soap & Glory shower cream. Clean, sumptuous and fresh. I spend time washing my skin, washing away the institutionalized smell of the hospital. It feels so good to be in my own bathroom, in my own bath.
Freshly bathed and dry, I turn slowly to the mirror and dart my eyes feverishly, knowing what I need to do. I look…
Once I look, I can't stop. My eyes take it all in, and I stop in my tracks. I look at "it," and many thoughts flash through my mind. It occurs to me that I actually went through with the mastectomy operation, and it was a success. That thought doesn't stay long enough in my head, though, as vanity chick breaks out, and I'm looking at it from an aesthetic point of view, thinking how deformed and monstrous it looks. The reconstruction is high and wonky, and the stitches remind me of a sewing lesson when I was in primary school where we learned to do blanket stitching but you pulled too tight and your creation puckered. The whole reconstruction looks like it's about to burst; it looks stretched, angry and raw. I notice, for the first time, stretch marks on my breast. Oh yes, and my nipple is in the pathology lab.
The vanity chick in me is getting way too much airtime. She needs to get off her perch and move out of my head. OK, time to get a new chick in my head to take a look. I'm searching for her. Scientist chick? I'm a medical miracle. I'm trying to convince myself to own feelings I don't even have yet. Yes that's it, I'm a medical miracle — what they've done is amazing really. I've had cancer cells removed from my body, chemically treated pig's membrane attached to an expanding implant and then my original skin sewn back on. 2015 and this is where we're at. Pretty impressive. The pig's membrane holding the implant in place intrigues me; I remember when the surgeon told me the plan and the subsequent Google search I'd done that night. Let's hope my body likes pork. (Given how much I love pork belly and barbecue ribs, it would be an abomination if my body rejected this breast. This chick loves pork.)
Anyway, I'm staring at the new breast. I'm doing some psychological "own it" piece one of the girls from my support group told me to do. "Feel it!" She said "Own it!" So I'm simply staring at the breast, coming to terms with it. I feel like I'm staring at someone else's body. It feels so surreal; 72 hours ago I had a pair of breasts, and now I have one breast and a wound. It's a wound at the moment, but I know in time it will be a breast. It's a bit like when I was 12 and waiting for breasts to arrive. I had mounds then, but I knew I would have breasts eventually, and yes, they came and served me and a few admirers pretty well.
So yes, now I can tick looking at breasts off the tick list. It's been 10 minutes, and I need to put on some clothes. I feel OK. Mission completed. I've looked, and I didn't cry or vomit. Time to put on my Marks & Spencer sports bra and favorite leopard skin knickers.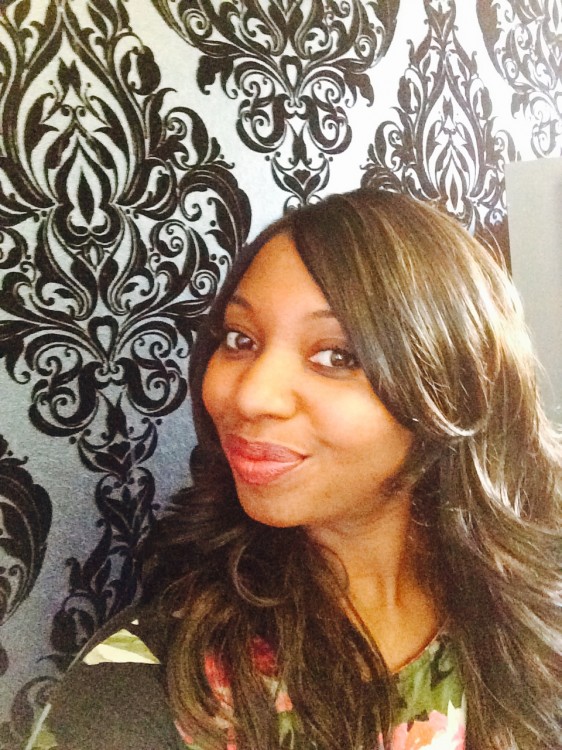 Want to celebrate the human spirit? Like us on Facebook.
And sign up for what we hope will be your favorite thing to read at night.
Originally published: March 5, 2015