When 2 Strangers Cried With Me Over the Loss of My Mother
---
I have a significant history of pre-term labor. Every one of my four pregnancies has been a challenge. We lost our triplets in the summer of 2007 because my body would not hold them long enough. In June 2011, I was in my third trimester of pregnancy with my youngest son. At the same time, my precious mother, one of my dearest friends in this world, was battling stage IV breast cancer. Just after she was put on hospice care, my doctor's appointment revealed that I needed to be hospitalized for bed rest immediately. I was allowed one brief visit at her bedside before checking in to the antepartum unit. Having done this before, I knew how vital it was for me to stay very calm. Stress and strong emotions were my enemies as they tended to stimulate contractions. My expressions of worry and pain would have to wait.
The moment I found out that Mom had left this life — without me there to hold her hand, without being able to say goodbye — it felt like a punch in the stomach, then free-falling. I wanted to wail, sob, fall on my face, scream, do something, anything — but I could not. I was still in the hospital, and my child came first. My nurse came in just minutes after I got the news and saw me laying there, still and quiet, tears streaming down my face. She put her hand on my shoulder and asked me what was wrong. I told her.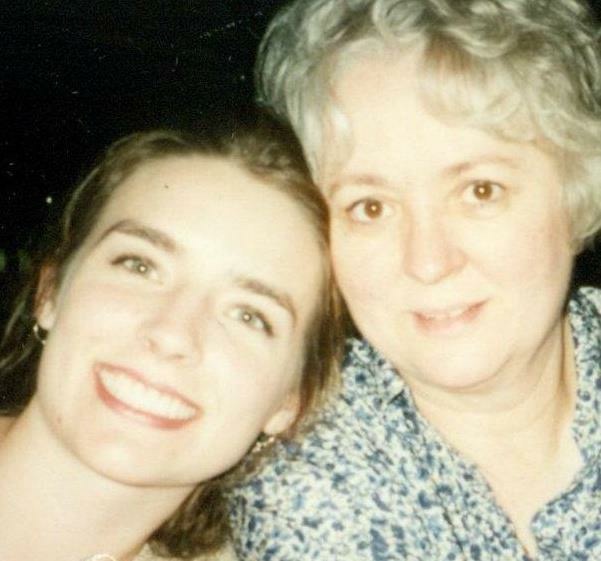 After brief but sincere expressions of sympathy, she left and returned quickly with another nurse. One sat on the edge of my bed beside me, holding my hand and the other at my feet. They asked gentle questions in soothing voices. I told them I needed to let it out, but couldn't. Then the most unexpected thing happened. They both began to cry — I mean really cry. It was remarkable. These two caring women did for me what I could not do for myself and for my mother. It lasted several minutes. I talked about my memories with Mom and they cried. When it was over, I felt relief from the pressure that had built up. I knew I could keep it together for awhile longer.
Later, one of those nurses brought me a card. In it she shared that she had lost her son tragically just a year before.
Grief can make us hard, or it can soften us. How blessed I was that day to have two soft hearts at my bedside.
The Mighty is asking its readers the following: Describe the moment a stranger — or someone you don't know very well — showed you or a loved one incredible love. If you'd like to participate, please send a blog post to community@themighty.com. Please include a photo for the piece, a photo of yourself and 1-2 sentence bio. Check out our Submit a Story page for more about our submission guidelines.
Originally published: March 14, 2016