This Common Myth Led a Spa to Refuse a Woman With Breast Cancer Service
---
Nicole Batchelder from Clifton Park, N.Y. is a wife, a mother of three sons and has her own pet sitting business. She's not defined by her current stage 3 breast cancer diagnosis, but it was this diagnosis that turned what was supposed to be a relaxing spa day into an unfortunate experience.
Earlier this month, Batchelder and her friend (who is a breast cancer survivor) had lunch together and then planned on getting massages at a local spa. They filled out the questionnaire with the list of health conditions and soon after, the spa attendant was back out to talk to her.
"She said we had to talk about the C-thing," Batchelder told The Mighty. "She was referring to my cancer, and she asked if I was undergoing treatment. I said I had that morning, and that's when she said I was radioactive and no one could touch me. She didn't even close the door when she was saying all of this."
Embarrassed and in tears, Batchelder left the spa and immediately texted her husband about what had happened. Furious, her husband called Batchelder's doctor and had him fax a note to the spa saying she was fine to have a massage.
However, the damage had been done, Batchelder said, and she no longer wanted anything to do with the place — even after she was offered free spa services.
When she got home, her husband suggested contacting the local news to share her story. Batchelder said her goal isn't to cause harm to the spa (she's asked that its name be withheld), rather she wants to clear up a common misconception about cancer treatment.
"Cancer patients can do anything they did before, as long as their health permits," Batchelder explained. "They can work, go swimming and go to a spa. They should be supported — not have limitations placed on them."
The managers at the spa later apologized to Batchelder and offered her family a complimentary dinner for four.
Batchelder said she hasn't let the 16 rounds of chemotherapy she had in January, or the lumpectomy and axillary dissection she had in June or the current radiation treatment she's undergoing, keep her from having a positive attitude.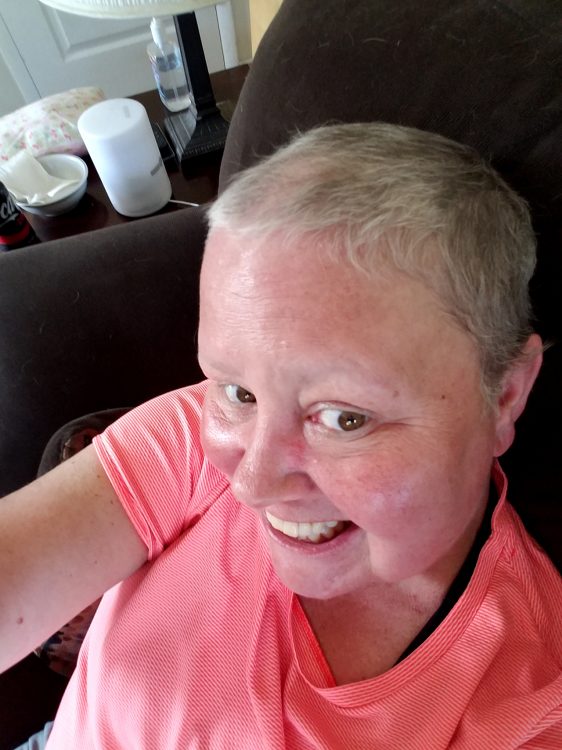 "Staying positive makes everything so much easier. The people around me are great, and I'm very fortunate."
All photos courtesy of Nicole Batchelder
Originally published: August 11, 2017