Belle Gibson Fined Over $321,000 for Lies About Cancer and Donations
---
On Thursday, Belle Gibson, an Australian blogger and social media influencer who lied about having cancer and donating sales of her app to charity, was ordered by a Melbourne federal court to repay over $321,000 to the state of Victoria.
Gibson said she developed a terminal brain tumor in 2009 and only had four months to live. Soon after, she claimed she cured herself by avoiding conventional medicine and following a healthy diet. She then began selling her wellness regimen as part of a wellness app and book titled "The Whole Pantry."
Gibson's app was downloaded over 300,000 times and she sold thousands of copies of her cookbook. She promised to donate over $300,000 from these sales to various charities, but after being asked questions during an interview with Fairfax Media, she was unable to provide a list of organizations that received the money.
Further investigation by Consumer Affairs Victoria revealed she never fulfilled these donations and never had brain cancer. Her book publisher Penguin also admitted to never fact-checking the claims in her book.
In an interview with "Australian Women's Weekly" in 2015 she said, "No. None of it's true. I don't want forgiveness. I just think [speaking out] was the responsible thing to do. Above anything, I would like people to say, 'Okay, she's human.'"
Shortly after, Penguin stopped publishing the book and the app was taken down.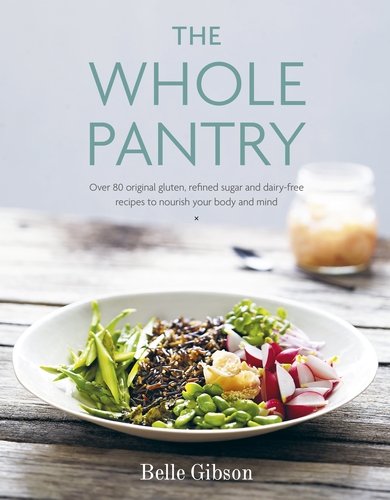 While handing down the sentence, Federal Court Justice Debra Mortimer said, "If there is one theme or pattern which emerges through her conduct, it is her relentless obsession with herself and what best serves her interests."
Mortimer went on to describe each of the five separate fines. The largest being $150,000, the amount Gibson was originally supposed to donate from her app sales to the Schwarz family, whose son Joshua had an inoperable brain tumor.
"Ms. Gibson expressly compared the terrible circumstances of young Joshua to her own, asserting she had the same kind of tumor as he did," Mortimer said. "A statement which was completely false."
Gibson, now 25, did not appear in court or attend any previous hearings.
This isn't the only case where someone has lied about having cancer for personal gain. In August, a boss who falsely accused his own employee of having cancer later lied about his own diagnosis, taking advantage of medical leave and the kindness of colleagues.
Photo courtesy of Facebook
Originally published: September 29, 2017