Diagnosed With Head and Neck Cancer While Pregnant, Sarah Anderson Now Inspires Thousands on Facebook
---
Editor's note: This post contains graphic post-operative photos.
When you first look at photos of 26-year-old Sarah Anderson, you immediately notice her gorgeous smile, and then you get a sense of her confidence and positive spirit. You would never guess that just seven years ago, the Chicago resident was diagnosed with head and neck cancer.
In December 2009, when she was 18 years old, and six months pregnant, Anderson started experiencing what she thought was a toothache that wouldn't go away. After going to the doctor, she was told she had stage 4 invasive squamous cell carcinoma of the lower right jaw and neck.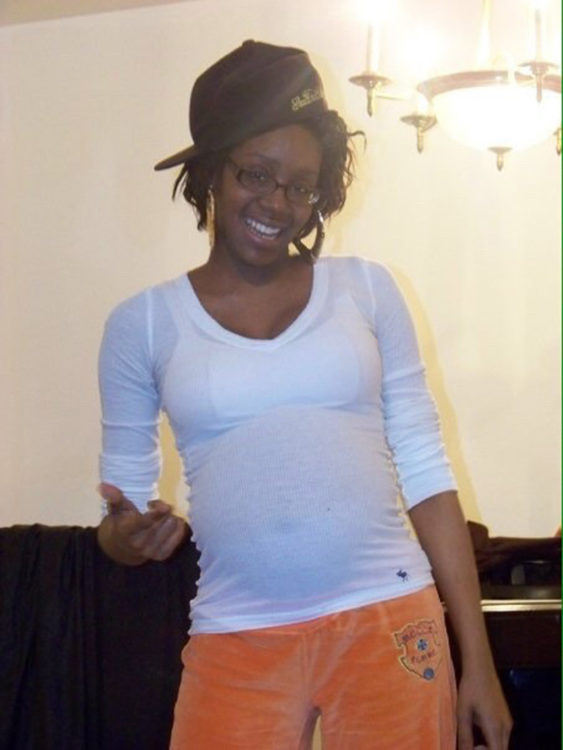 Doctors immediately had to induce Anderson for an early birth, and just days later, she started her first of many surgeries.
"My first surgery, which was 23 and a half hours long, was the most major one," Anderson told The Mighty. "In this surgery, everything was done all at once."
By all at once, Anderson means the cancer was removed from her face and neck, the floor of her mouth, lower teeth on the right side of her mouth, lower jaw bone and back of her tongue. She also had seven lymph nodes removed from her neck to be tested for cancer.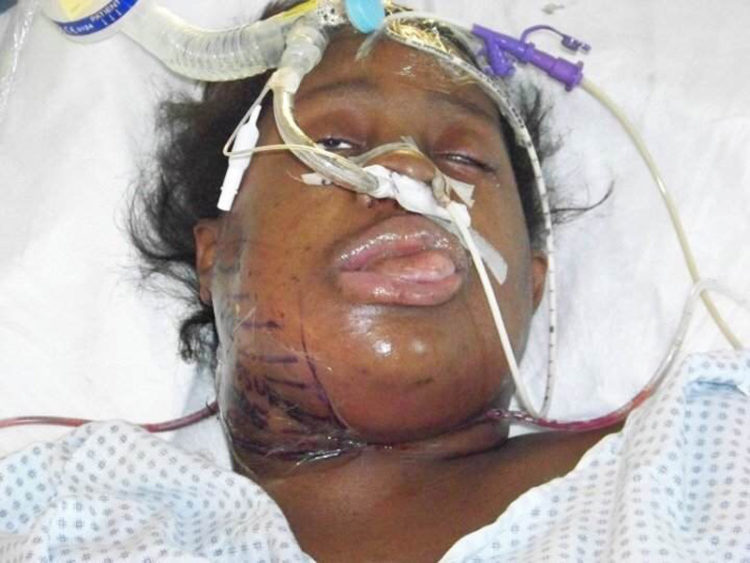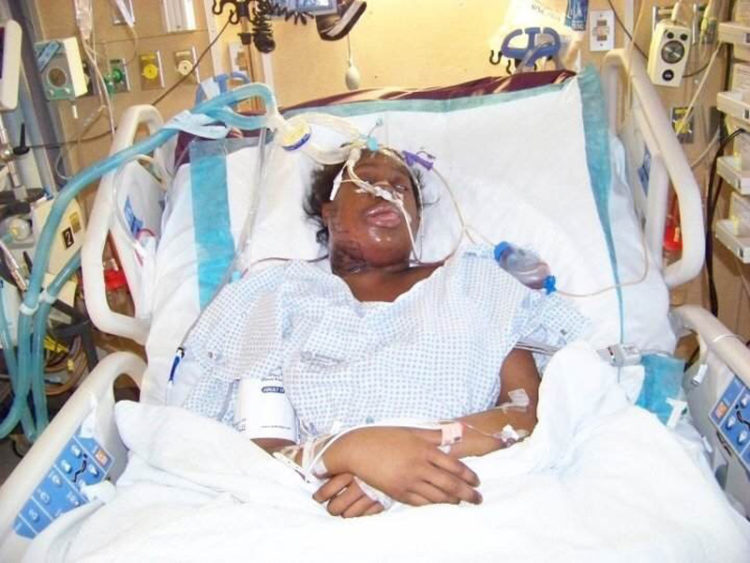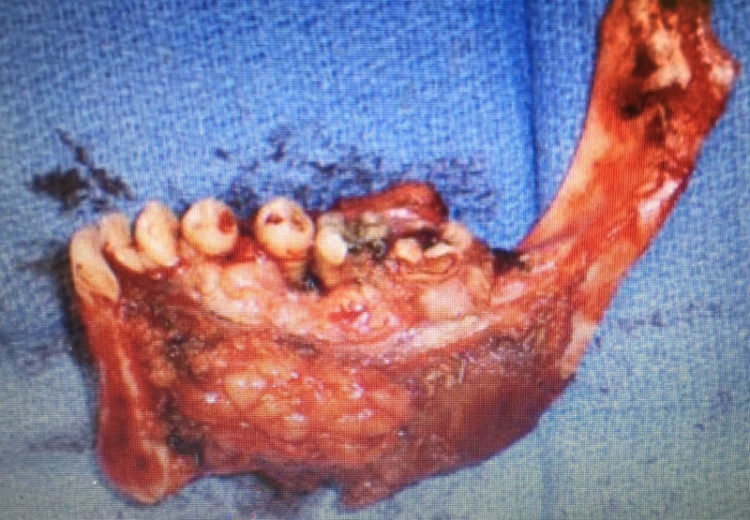 Two of those lymph nodes came back positive, which resulted in her having to undergo chemo and radiation therapy. She also had reconstructive surgery done. To recreate her face, doctors broke the fibula bone in her leg and used her bone, skin, tissue and veins for the procedure.
"My leg is now a part of my face," Anderson explained.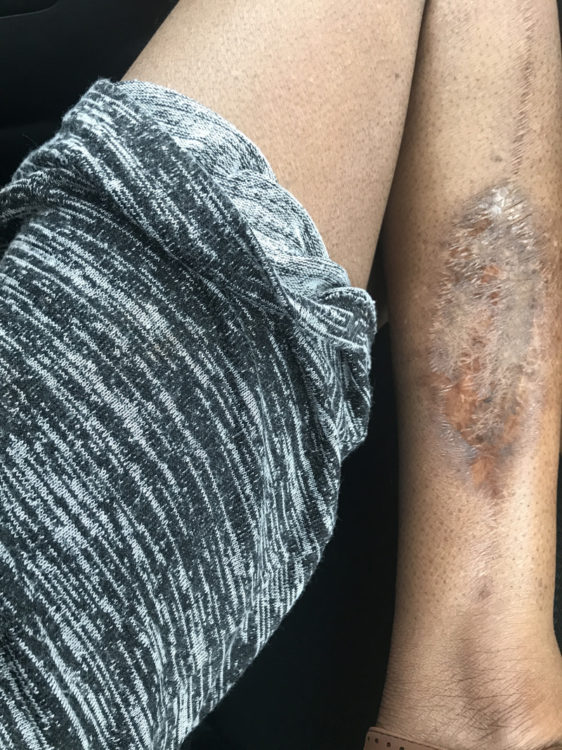 And that was just the first surgery. Six other surgeries followed after that, including replacement of the port in the life side of her chest and insertion of a feeding tube.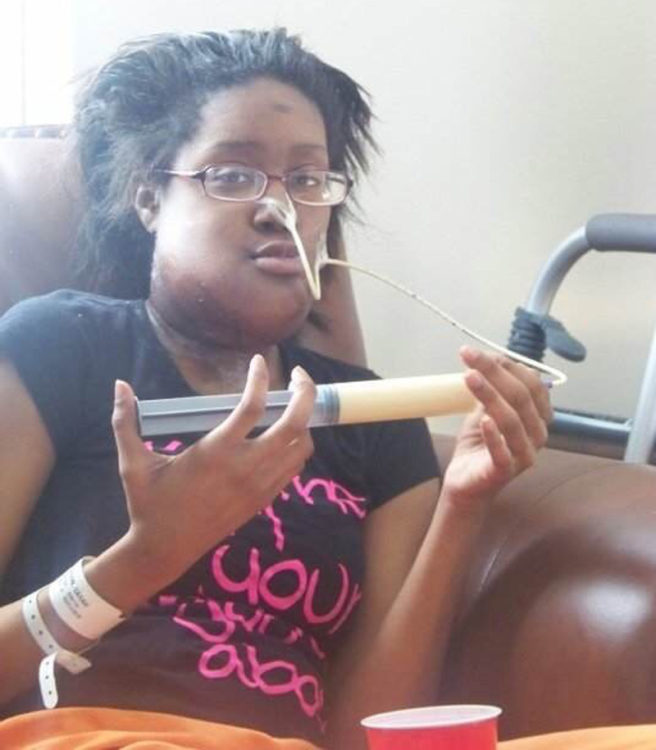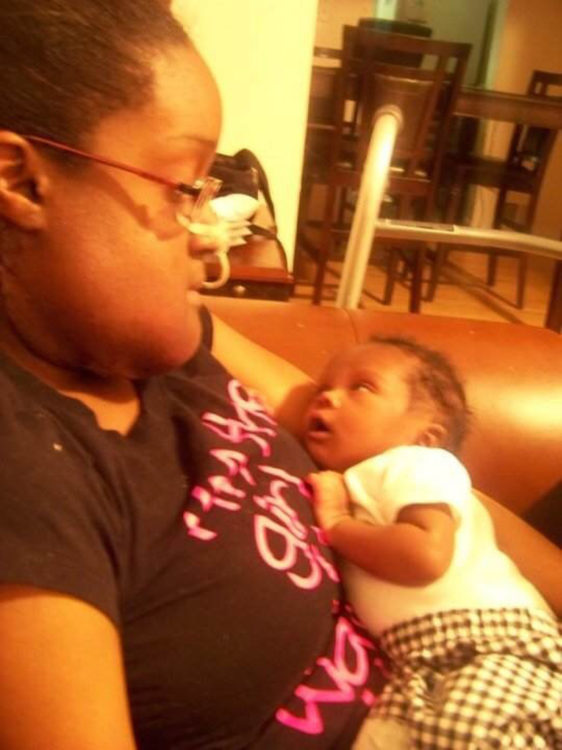 It was in surgery number four that all of the teeth that were left, as well as a screw that had been implanted in her chin, were removed. She then had six upper dental implants placed in her mouth, and after six months of healing, she finally saw the results.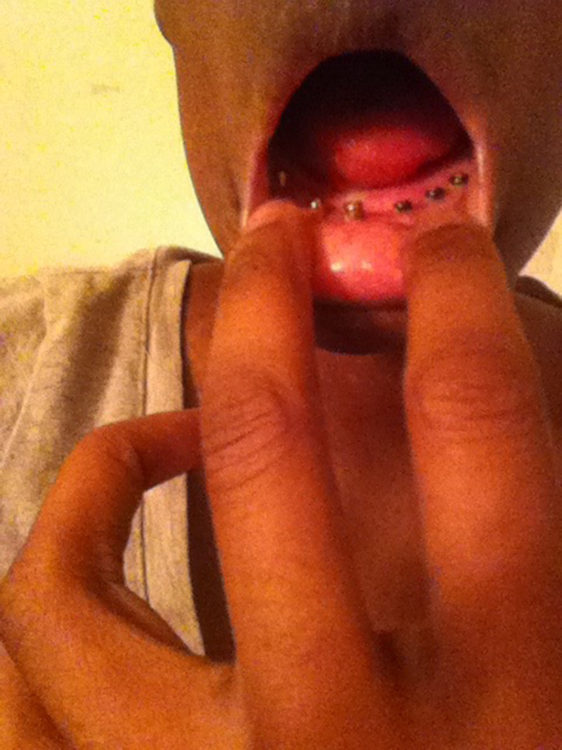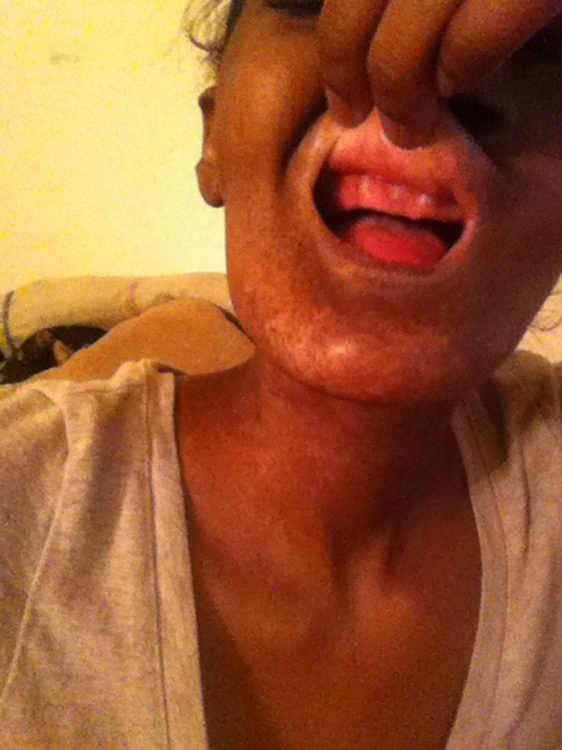 Those remarkable results can be seen and heard every Friday at 6 p.m. on her Facebook page. That's where Sarah "CancerSurvivor" Anderson goes live on video to talk about her journey, give messages of hope and inspire thousands of listeners to beat cancer – or whatever they are going through.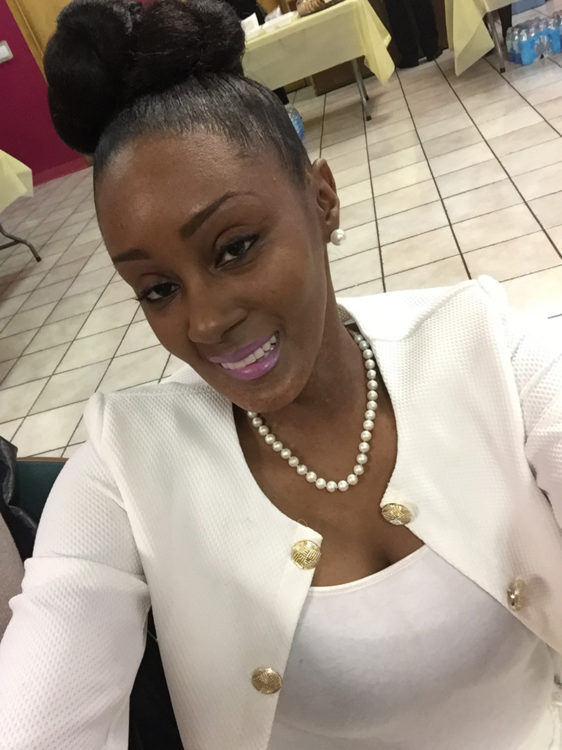 "Going through my journey, I didn't have the pleasure of speaking or hearing from a person who had similar symptoms or a diagnosis as me," she said. "I wanted to be able to give someone else what I didn't have while going through my own diagnosis. I wanted to create a platform for those who needed some type of encouragement and strength to glean from."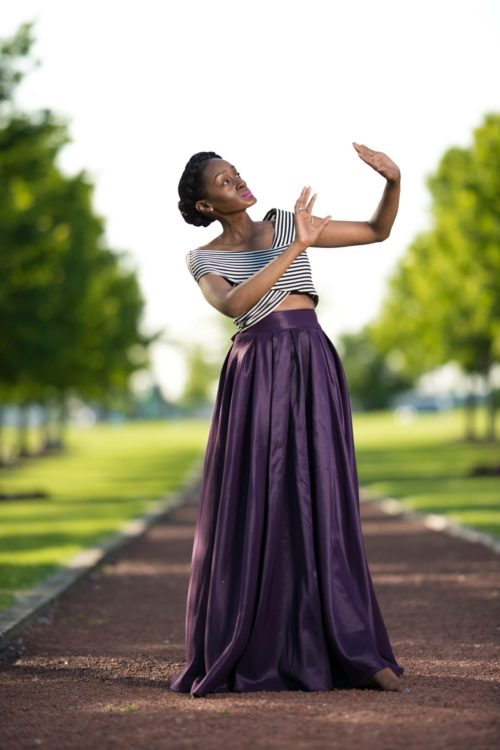 Today, when she's not spending time with her now 7-year-old daughter, singing, cooking, going to church or volunteering at the hospital that treated her as a patient, she's enjoying being cancer-free.
Yes, Anderson is officially cancer-free, and that is what inspires her to continue spreading her message of hope as a motivational speaker. She also takes pride in being an advocate for anyone going through difficult situations like cancer and depression.
Her current motto in life is: "Keep the faith to survive, no matter what."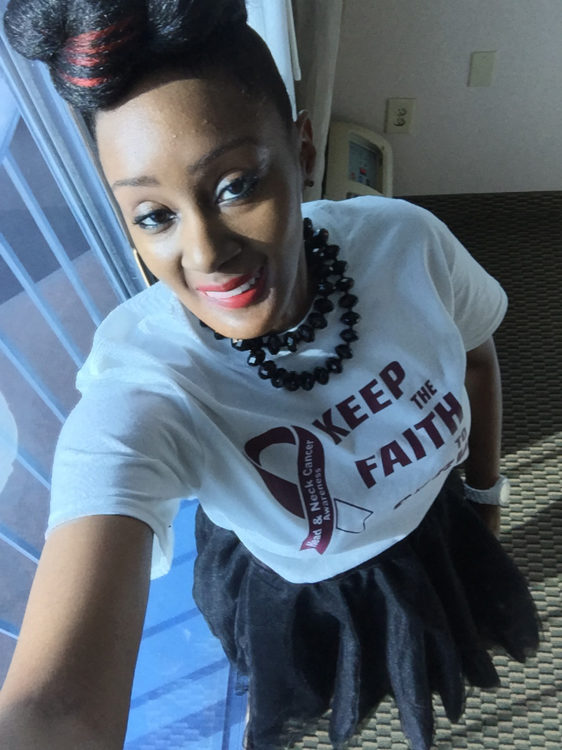 Catch Anderson live on Facebook every Friday at 6 p.m.
For more stories like this, like Cancer on The Mighty on Facebook.
All photos courtesy of Sarah Anderson
Originally published: September 7, 2017