Cancer, We Are Never, Ever, Ever Getting Back Together
---
Dear Cancer,
It's probably best if I just come right out and say this. We both know it's been coming for some time.
Things just aren't working out between us.
Our relationship was dysfunctional from the beginning. No one approved of our union. Friends, family and even complete strangers knew it wasn't right for us to be together. But I had no choice. Fate united us.
As you well know, things between us progressed far too quickly. Before I knew it, my entire world revolved around you. You took away my innocence. You took away people I loved. You forced me to watch helplessly as you dragged others into your caustic lifestyle.
You tried to suck the life right out of me.
Early on, I knew I wanted you out of my life. It took everything I had to do it. But I'm stronger now. Stronger than you could ever be.
And whatever we had, well, it's over now.
I'm breaking up with you, Cancer. And in the immortal words of a certain pop diva, we are never, ever, ever getting back together. Like, ever.
So stay away from me. Stay away from my family and friends. I will forgive what you've done to me, but I will never forget.
And just so we are perfectly clear — it's not me, it's you.
Sincerely,
Heather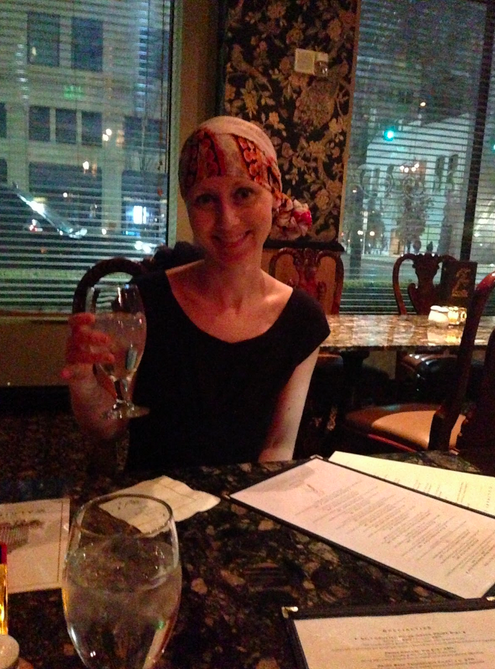 This post originally appeared on "My Life, Distilled."
Want to celebrate the human spirit? Like us on Facebook.
And sign up for what we hope will be your favorite thing to read at night.
Originally published: April 4, 2015