7 Things I Love About Having Celiac Disease
---
I was diagnosed with celiac disease three years ago during my freshman year of college. Managing celiac has been incredibly tough at times, but there have also been lots of good things that have come out of it. I think life is all about positivity and finding happiness where you are.
Here are some of my favorite things about having celiac:
1. When you are on an airplane, you can still accept the pretzels and surprise the person next to you with it. I've never met anyone who didn't appreciate two bags of pretzels on a flight.
2. You learn to appreciate the little things in life. A dedicated gluten-free cart at a ballgame once allowed me to eat a hot dog while enjoying the game. I almost cried I was so happy!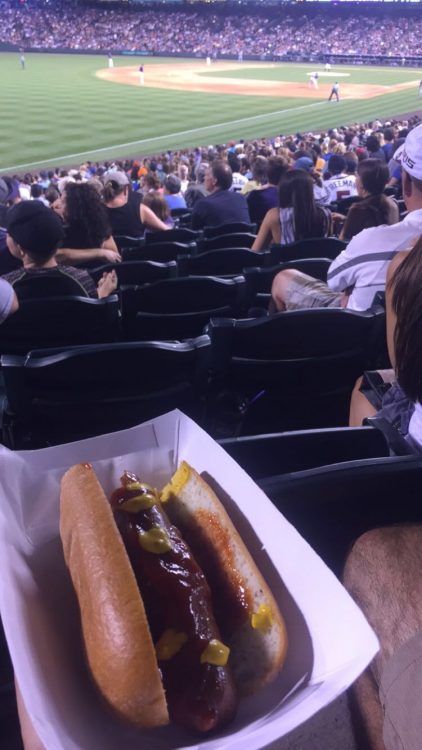 3. You get to feel how loved you are when everyone around you goes out of their way to make sure that you can eat something safely (shout out to my friends who always let me pick the restaurant).
4. You learn how to eat healthy and how to feed your body with nutritious food (no more late night pizza runs or quick stops at McDonalds).
5. You get to control your disease with food (no medications, injections, or surgeries).
6. You can surprise your friends or family by bringing them food you can't eat or gift cards to places you can't use.
7. The celiac community is so supportive and understanding. There are tons of resources out there — from Facebook groups to blogs to podcasts. We are in this together.
Originally published: January 7, 2018