Dad and His Son With Cerebral Palsy Ran 3,000 Miles Across the Country
---
A father and his son with cerebral palsy who pledged to run across the country to support kids with disabilities are rapidly approaching their big finish.
Shaun and Shamus Evan's journey really began in November 2013, when the two won a 45-mile ultramarathon together, the Evans family, who live in Galway, New York, wrote on their Facebook page. This would be an impressive feat for anyone, but this accomplishment was extra special — Evans' son Shamus, then 7, has limited mobility due to cerebral palsy. Evans pushed him in a wheelchair, dubbed the "running chariot," for the duration of the race.
Quickly after the race, Shamus began asking his father when they could complete a cross-country run, and nearly two years later, his dream is becoming a reality. On July 4, 2015, the Evans family embarked on a 65-day, 3,200-mile run across the United States, The Mighty reported in July.
As of Tuesday, August 25, Evans and Shamus, now 9, had covered about 2,970 miles with Evans pushing Shamus in his wheelchair nearly the entire time, Runner's World reported. They'd made it all the way from Seattle to Bellefonte, Pennsylvania, averaging more than 50 miles a day for 53 days straight, according to the outlet.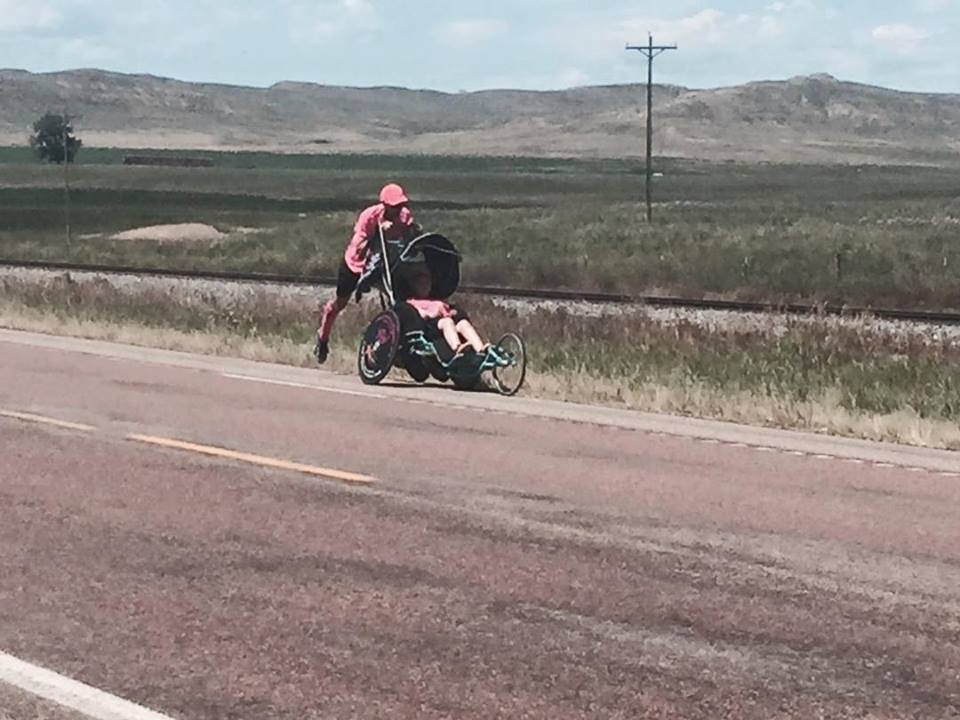 As if completing an ultramarathon a day for approximately two months wasn't enough, the Evans family turned their journey into an incredible mission. As of August 27, Evans and Shamus have raised just over $100,000 to support Ainsley's Angels of America, a group that works to include children with special needs in endurance events. They're also donating racing wheelchairs like Shamus's running chariot to children with disabilities around the country.
On August 25, Evans donated the 20th wheelchair of the trip to 8-year-old Dominic Sauter in Bellefonte, Pennsylvania (video below). Dominic hadn't been on a hike in three years because he'd grown too heavy for his dad to carry him, Runner's world reported.
Early next week on September 1, the father-son duo will cross into New York City, where their incredible trip will come to an end. But the difference they've made for families around the country — and their lifetime of advocacy — will continue on.
"It's all about promoting inclusion, and giving that gift of mobility," Evans says in the video below.
Take a look at some photos from throughout their journey below: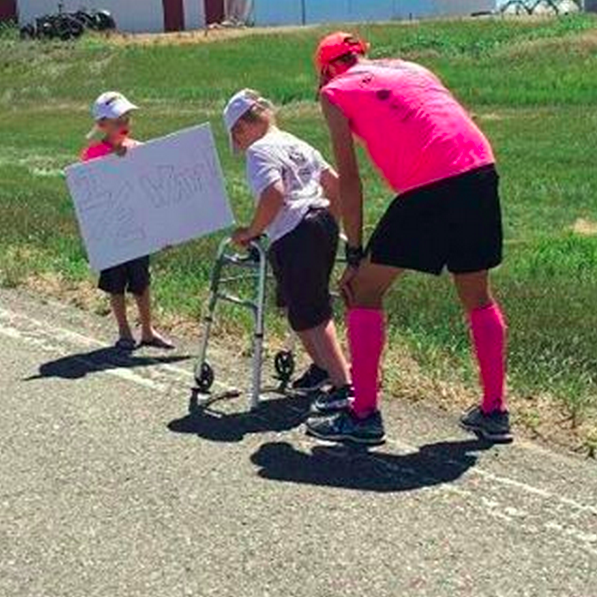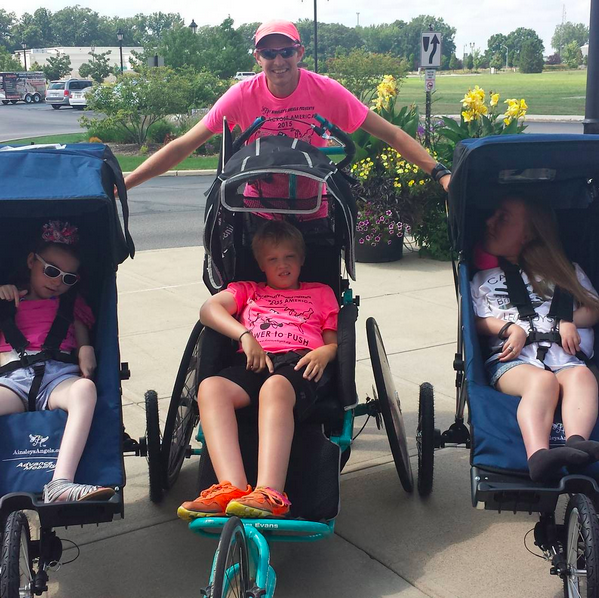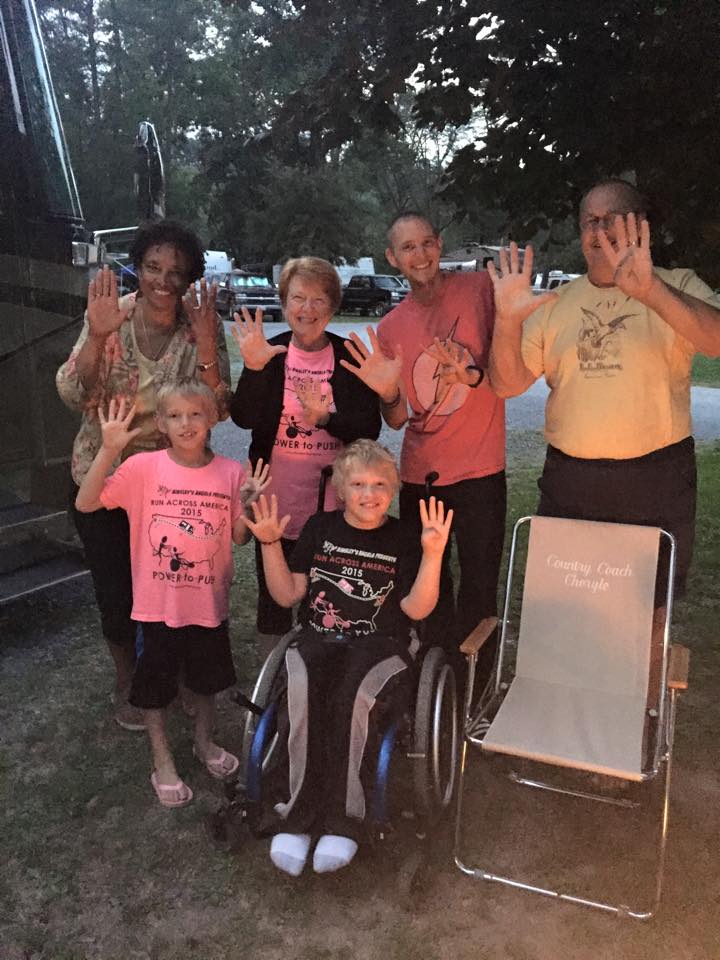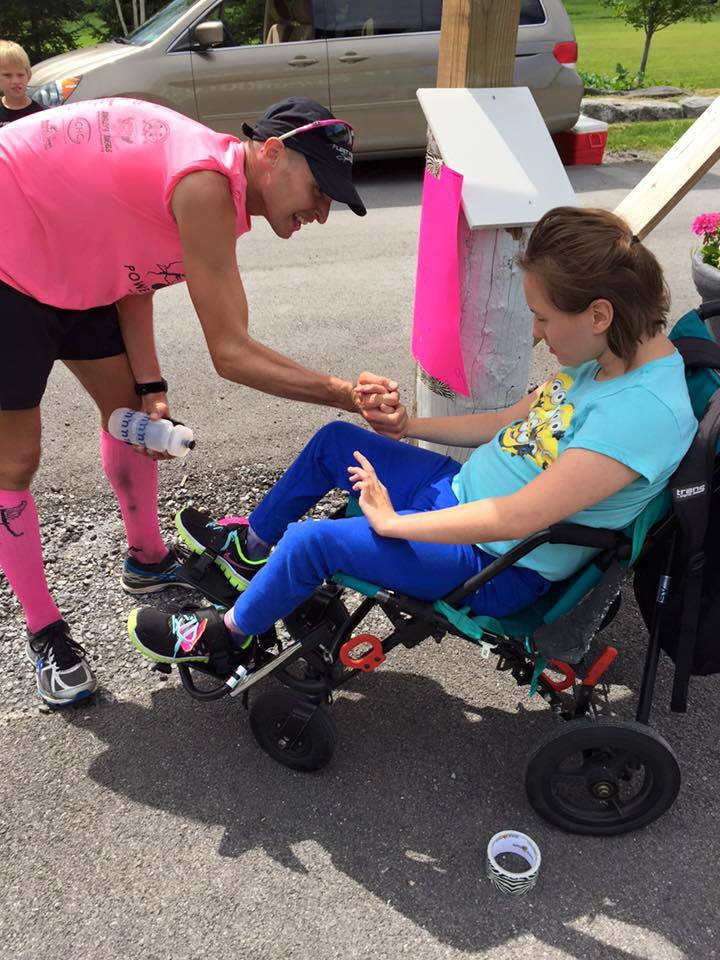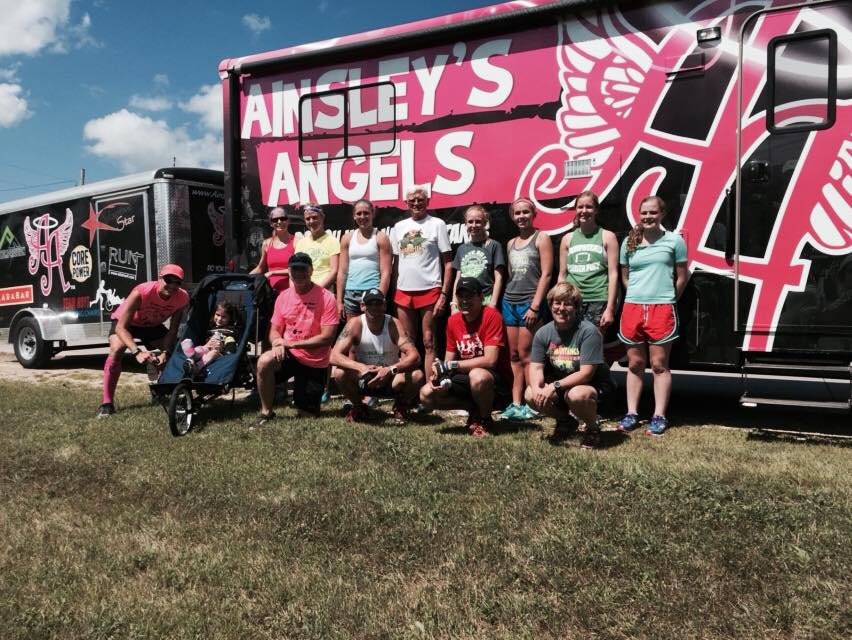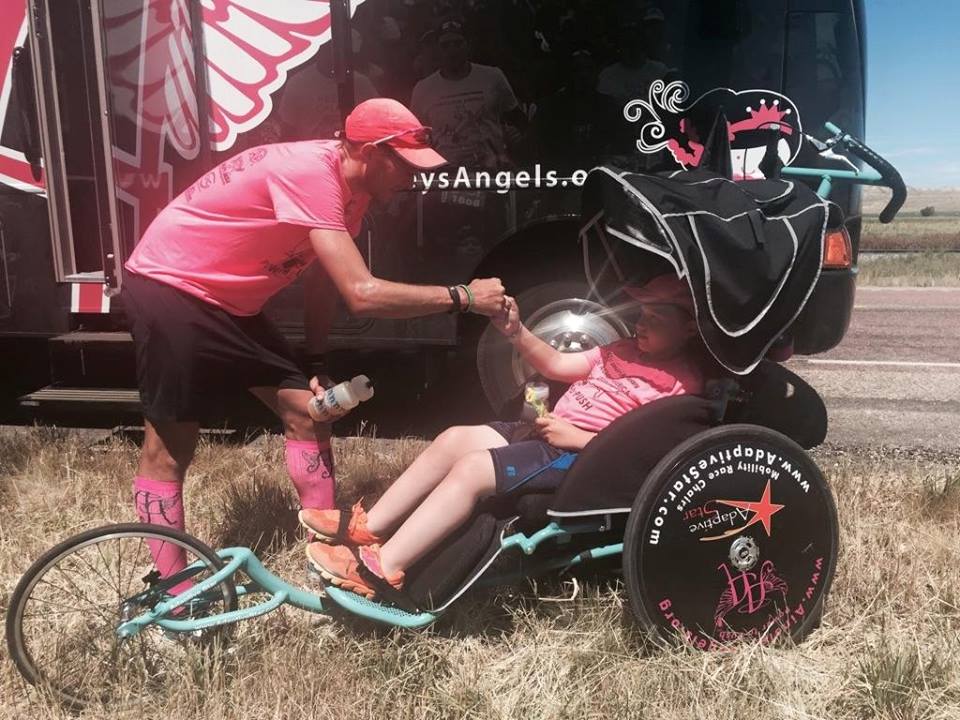 Learn more about the Evans' cross-country run in the video below, and watch Evans present the 20th wheelchair of the trip Dominic Sauter at 1:28.
To keep up with Shamus and Shaun Evans as they finish their journey, check out their Facebook, Twitter and Instagram pages. To support their team and Ainsley's Angels of America fundraiser, head here.
Originally published: August 27, 2015