6 Lessons From Our Family Dog's Heartbreaking Death
---
Our family's dog died today, and I am heartbroken. After 15 blessed years and a wonderful life, his time had come. Rex was tired and sick, and his quality of life had diminished greatly. Still, it was gut-wrenching to say goodbye to this 70-pound bundle of love. As the comedienne Gilda Radner once said, "I think dogs are the most amazing creatures. For me they are the role model for being alive." In the midst of my heartbreak, I am reflecting on what this "king of dogs" taught us so we can honor him and further enrich the lives of those we love:

1. Be steadfast. 
Rex always wanted to be with people and accompanied us not only on hikes and swims, but even into the bathroom and our beds. He couldn't get enough of me, and he let me know it every day. I want to make the people I love feel equally important and special.

2. Be expressive.
Rex craved physical contact with those he loved and let us know when he needed his belly rubbed, chin scratched or head stroked. We could tell when he was hungry, thirsty, wanted to play or needed to snuggle. He taught me to be honest about my needs and allow others to help me. He taught our children that vulnerability is good and important and nothing to be afraid of.

3. Break a few rules. 
Rex never met a bed or sofa he didn't like, and he ignored house rules requiring him to remain off the furniture. We loved him anyway and admired him for his persistence. By watching Rex, our children learned they can make mistakes and be forgiven, as long as they are honest, kind and just a little remorseful.

4. Love unconditionally.
I knew our dog adored me, even if I was too busy child-rearing or caregiving to throw the ball or bathe him enough He expected very little and was thrilled with whatever we gave him. He taught me to offer understanding and acceptance to my friends and family. Life is hard and messy, and we sometimes let each other down. Rex didn't hold a grudge when people disappointed him. We shouldn't either.

5. Persevere. 
Rex wagged his tail long after his hearing failed, teeth fell out, and joints started hurting. He rested when he needed to and found extra energy when he knew it would be most appreciated. Our dog taught us the value of strength and fortitude, especially during life's biggest challenges. Through Rex, our children learned to keep trying and push through and that happiness sometimes comes after a good, hard struggle.

6. Be perceptive. 
Despite sore hips and an increasing love of lounging, Rex accompanied our wheelchair-driving son on short walks until just yesterday. Did he know how special this was or that having a dog helped our family feel "normal"? Did he know I was lonely when my husband traveled for work? Did he deliberately stay by my side day and night until each business trip ended? I believe Rex sensed many things and provided enhanced companionship when we needed it most. He modeled to be mindful of others' needs as we go about our busy days and lives. What a wonderful model he was.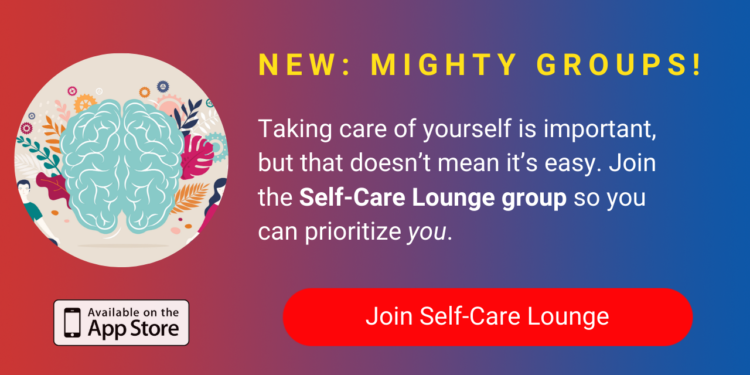 105 dog years is a pretty good run. But today it still feels too short.  I am comforted that, in the end, Rex was surrounded by loved ones, soothed by human touch, and praised with soft and gentle words. It was a beautiful end to a beautiful life, even if it makes me cry. As the saying goes, "I am not sad that it is over. I am grateful that it happened."  We are better for having shared our lives with such a beautiful being.  RIP dear Rexie. #  #  #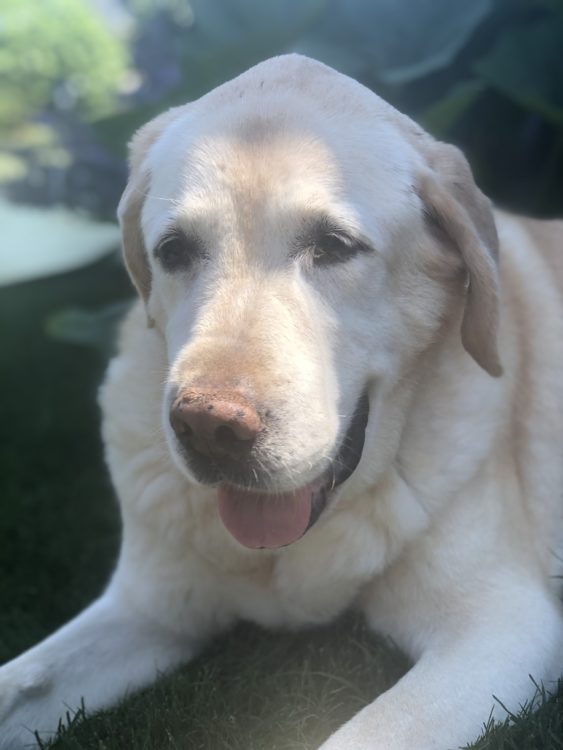 Photo submitted by contributor.
Originally published: August 2, 2020