When My Perceived 'Failure' Brought Unexpected Benefits in Life With Cerebral Palsy
---
Success versus failure: two words that often define various points in every individual's life. Each portion of our life has times where we succeed as well as times we fail, regardless of age, gender or background. I'm writing this article to share something that three to five years ago I would have seen as a failure or a waste of time. But this very accomplishment I once thought was a waste of four years of my life, I now see in a different light because of what it gives me — not money but something much more valuable — memories and time spent with family and friends.
In 2009, I graduated from Johnson & Wales University with an associate degree in restaurant management and a bachelor's degree in food service management. Like most individuals in their early 20s who graduated from college, I was on top of the world. My goal was simple. I was going to own my own restaurant, be my own boss, live life on my terms regardless of my cerebral palsy. I quickly learned the dream I had required much more time, effort, and most importantly, money than I had and more than likely will ever have at my disposal.
I've highlighted my struggles with job interviews and other things in other articles, so I won't go into detail with that. Over the last few years, I've struggled with wondering what I'm doing with all the knowledge I gained.  Did I really waste all this time and money for a piece of paper I will never use to my benefit? For a little while, I was stuck on the answer "yes." The truth is, I didn't need a college degree to get where I am professionally right now. Sure, it's an accomplishment I will have for the rest of my life, but at the time I did not feel like I gained that much from the effort I put in.
Here is the point where I tell you I'm wrong and why. Like so many people with cerebral palsy or any lifelong disability, I often don't get out much. So, when I do, I almost always go out to eat with my closest friends. Naturally, they all know that food and beverage is my passion. They know I'm "educated" in a lot of things food and beverage and that I like to share my thoughts on every aspect of the business with them on a regular basis. While I never claimed or will claim to be an actual expert or five-star chef, in my circle of friends, I am often viewed as the "food expert." I critique everything from food to ambiance, service and restaurant layout. Often, I will be the one to choose the new restaurant my friends and I visit, or they will not go without me because they value my opinion.
This knowledge I obtained largely from my four years in college has brought me a way to share my passion with my friends and further our bond. My friends often look for similar things as I do when they go out to eat. They will often send pictures of plate presentations and give me detailed flavor profiles of food they order even if I am not with them. This common ground has not only given me a reason to get out and spend time with my friends more often, but it has also provided us all with another common hobby that we enjoy. We have all expanded our knowledge of food and beverage.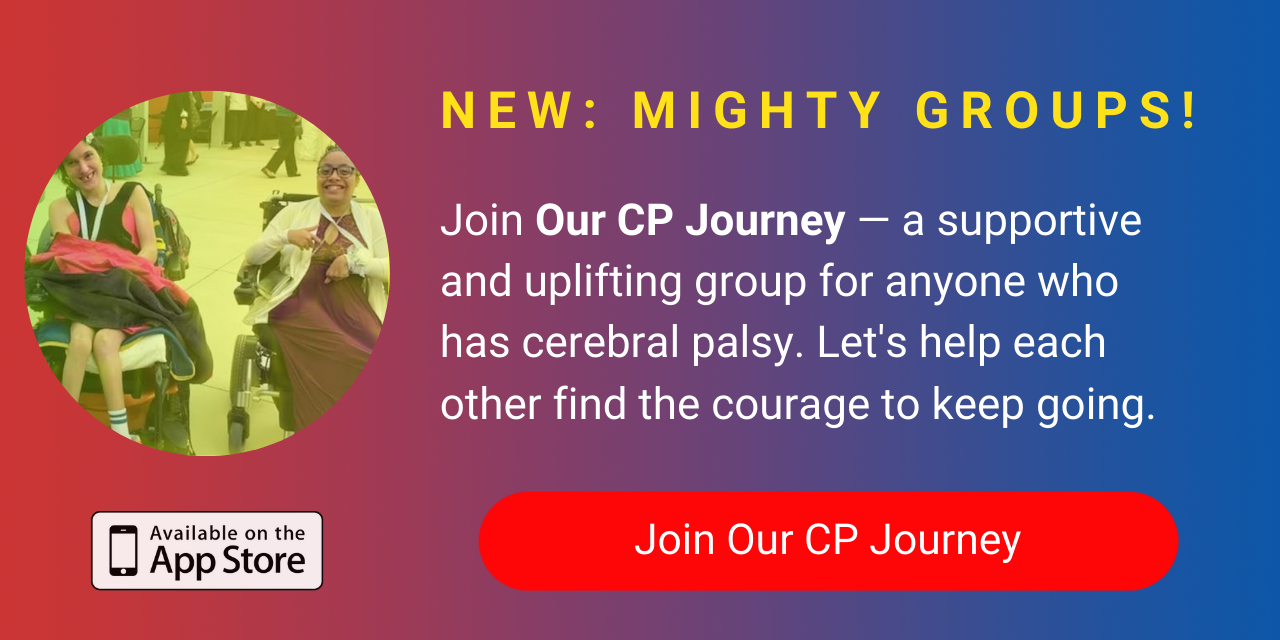 The beautiful thing about food is that the possibilities are endless. With this comes new conversation points, questions, likes and dislikes for every single one of us. Perhaps the best part is that it keeps the conversation fresh, and most of the time keeps us off our phones (unless we're taking pictures). Often we all share each other's plates and beverages. All opinions are taken in, discussed and valued.  For someone who is disabled and whom the world often sees as a step behind, it is a privilege to "take the lead on this topic." But perhaps most importantly, it has given my friends and I an opportunity to expand our friendship.
Perhaps a lot of this boils down to the evolution and maturity of my mindset over the last three to five years. What I thought was going to end up being time and money "wasted" ended up not only being an accomplishment I could be proud of, but has also given me and many of the people closest to me a stronger bond. That is a gift I will never take for granted and that cannot be measured monetarily. It just proves the old saying "knowledge is power" still holds true.
I think everyone, whether they are able-bodied or not, has at some point felt inadequate in their life for one reason or another. I fully understand why someone with cerebral palsy or some other chronic illness may feel this way on many occasions. I think we're all our own biggest critics at times. I am willing to bet that if you sit back and just watch and listen and take in life around you with the people closest to you, you will find that the disability you thought was a hindrance to life molded your character in such a way that you've had a positive impact on so many people. Just because you can't see an impact doesn't mean it isn't there. Most importantly, struggle doesn't always lead to failure.
Originally published: August 18, 2020