Parents Honor Memory of the Twins They Lost in One Powerful Image
---
Katy Patten was 23 weeks pregnant when she went into preterm labor in 2011, Baby Center reported. Patten's twin sons, Aiden and Gavin, were born with heartbeats but could not breathe on their own. They passed away a few days after being born.
To honor their memory, Patten, her husband Justin, and their two girls, baby Giuliana and 3-year-old Ava, did a special photo shoot with photographer Linda Gittins, owner of Lulu B. Photography in Elm Grove, Wisconsin. In it is the entire family, complete with allusions to the twins in the form of shadows.
"We wanted to finally have the family photo," Katy told Baby Center.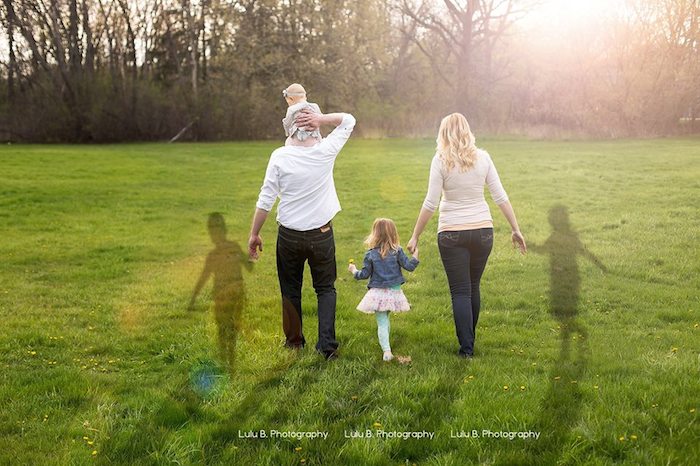 Gittins took the beautiful photo of the Patten family with their hands intentionally placed so that she could later add in the image of the boys. Gittins used the shadow of her 4-year-old neighbor to complete the scene. Her neighbor is the same age the boys would've been.
"As the girls get older, we want them to know about [the boys]," Patten told Yahoo. "I want them to know that there were other people in our family and that they're important to us."
The picture hangs over the fireplace in the Patten home. Katy Patten, a pediatric ICU nurse, now serves on the Bereavement Committee at her work to help others deal with grief.
h/t Scary Mommy
Originally published: September 28, 2015