The Questions I Still Have 11 Years After My Daughter Passed Away
---
12 years old.
I have so many questions, wonders and thoughts.
Would your hair be thin like mine or would you have hair more like your Dad, rich, thick and a beautiful brown. I'm so jealous of that man's hair.
I wonder if those gorgeous blue eyes still have the power to look into someone's soul.
Would you be short like me?
Would your nose be a little crooked like mine?
You would be in middle school now. Would we fuss and fight like so many mothers and daughters?
Your Grandma could always make you laugh and smile. I would love to see the bond you all would have today.
What is heaven like? Were you excited when your Poppy showed up three years later? I know you two are having a blast.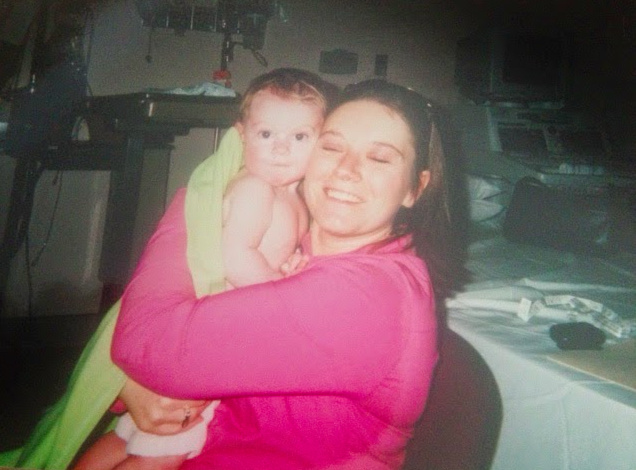 I've missed you for so many years now, Lexi.This year I especially miss you. I wish you were here to play with Drake. I know he would adore you. I feel like Drake would be talking by now if he had you here to chat with him, walk with him outside, pull him in the wagon, walk over to Pop's house. You could take him into the pool and whirl him around… I can see his smile, and yours. He would probably worry you to death.
I wish you were here to fuss at him and yell for me to tell him to leave you alone. I wish I could hear your door slam because you are upset with me for letting him get by with things. I wish so many things. I long for you.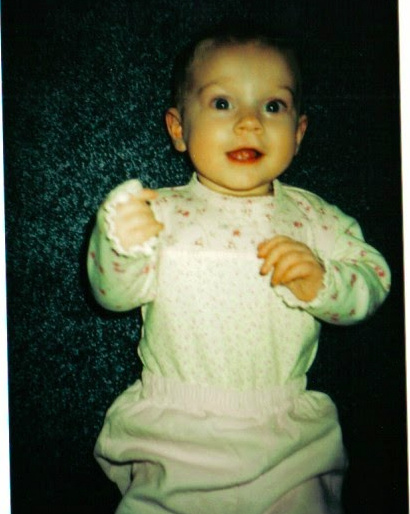 On this day 12 years ago, I held you in my arms for the first time and felt such overwhelming joy. You were perfect.
Less than one year later, I held you in my arms again as your heart beat for the last time. Even then, you were perfect. When Jesus took you from my arms I felt it. I literally felt Him lift you from my arms. I have never felt such peace and heartache simultaneously.
You were mine for almost 10 months and although we have been apart for 11 years, there isn't a day that goes by without you in my thoughts.
12 years is a long time. It took several years for your Daddy and I to even consider having another child. We surrounded ourselves with friends and family for several years. I went back to college to become a teacher and somehow… life went on. I made myself so busy that the years flew by. A few short years ago I knew we needed to make a decision about another child. We were in our mid-thirties and it was time to make a decision. Many people may think to themselves ( I'm sure they do), those poor people, they lost their first child to Congenital Heart Disease and when they finally decide to have another child… he has autism. How sad.
Not hardly.
I honestly cannot imagine life without Drake. Autism is hard. Understanding autism is harder. Getting Drake to and from therapy is hard. It is hard to work outside the home when you're a special needs parent.
But… losing you, Lexi, was harder. Autism I can handle, living this life with a part of my heart missing, that is hard stuff.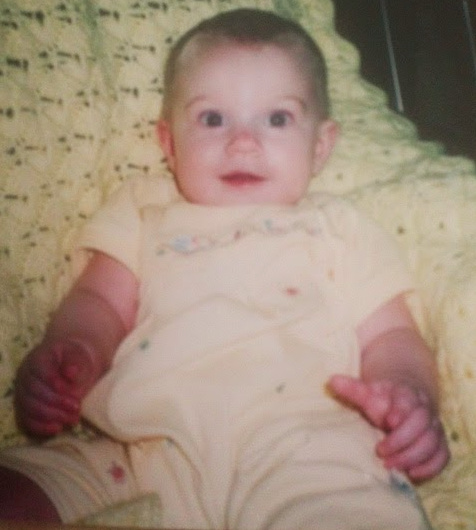 Drake may not speak yet, but at least he is here to give me hugs.
Drake may not give me good eye contact… heck, he doesn't even have my blue eyes, but when he does look at me I can see you so clearly sometimes.
Drake may have autism, but in some small way you live through him, Lexi.
When Drake laughs I often think of the few times we heard you laugh. You suffered so much during your short stay on Earth, but when you did laugh it was a beautiful sound.
When Drake wrinkles his brow and gives me that "look," I can't help but chuckle. You looked at people so hard, Lexi. It seems I marked both of my sweet children with the dreaded "look."
Much like you Lexi, Drake loves to take a bath. Taking a bath was one of the few times you were content. Drake's love of water reminds me of you.
I so wish you were here with us to enjoy every little milestone Drake accomplishes that so many parents don't get to enjoy. For some reason I know you would understand and celebrate Drake because of your own struggles.
It is so easy for me to be selfish and wish you were still here with us. In reality, as your Mother, I know you are in far better hands where you are. I'm thankful for the peace I feel when I let my mind rest on this knowledge. I love you baby girl and I miss you desperately, but I'm so thankful for this little fellow Drake. I know without a doubt God gave him such a sweet spirit to comfort me.
12 years. I still can't believe you are gone, but I cannot wait until we meet again. Happy birthday, baby.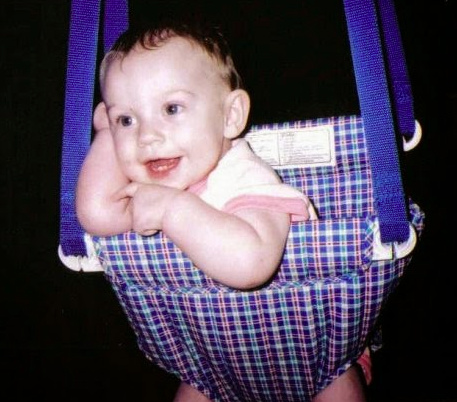 Love,
Mama
This post originally appeared on Walking With Drake.
Want to help celebrate the human spirit? Like us on Facebook.
And sign up for what we hope will be your favorite thing to read at night.
Originally published: April 19, 2015