How I'm Using Photography for Advocacy This Myalgic Encephalomyelitis Awareness Week
---
This May 5 to May 12 is the global #MillionsMissing protest for chronic fatigue syndrome/myalgic encephalomyelitis (CFS/ME) health equality. We're asking for increased government funding for research, clinical trials, medical education and increased public awareness.
I am one of estimated 17 to 24 million affected globally with this disease, and I am using photography inspired by my experiences to help bring more visibility to our community. This photography series was shot from my bed, and is called "Seasons of ME." It is a reflection on the passage of time when you are lying in bed sick and explores how each season can be a metaphor for this disease.
1. Fall: Descent/Fear/Loss of Control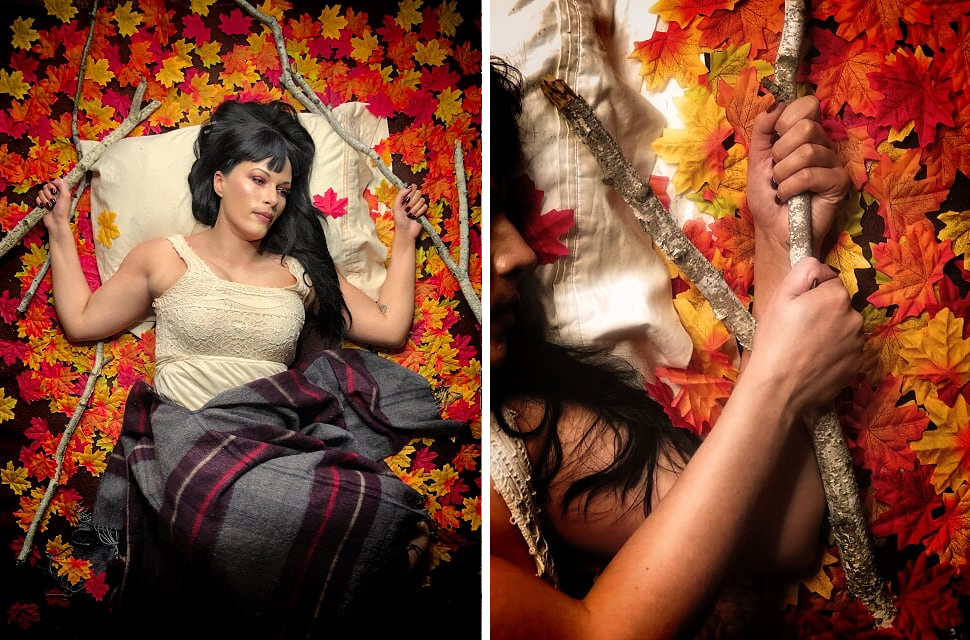 I remember the first time I noticed my health beginning to unravel. It started with subtle whispers that could be shrugged off. By the time the intrinsic sirens in my body blared stop — that something was wrong — my health had spiraled beyond any semblance of control. My life as I knew it slipped from my grasp, no matter how hard I desperately clutched to keep it. Living became a freefall into the unknown because ME is an illness with no answers or treatment. Now, every time I have a flare-up, I must relinquish control and my fears ask the same questions: will this time progress the disease? Will my health return to its baseline, or slip farther from me? These fears are real because sometimes it has and sometimes it hasn't.
2. Winter: Survival/Isolation/Hibernation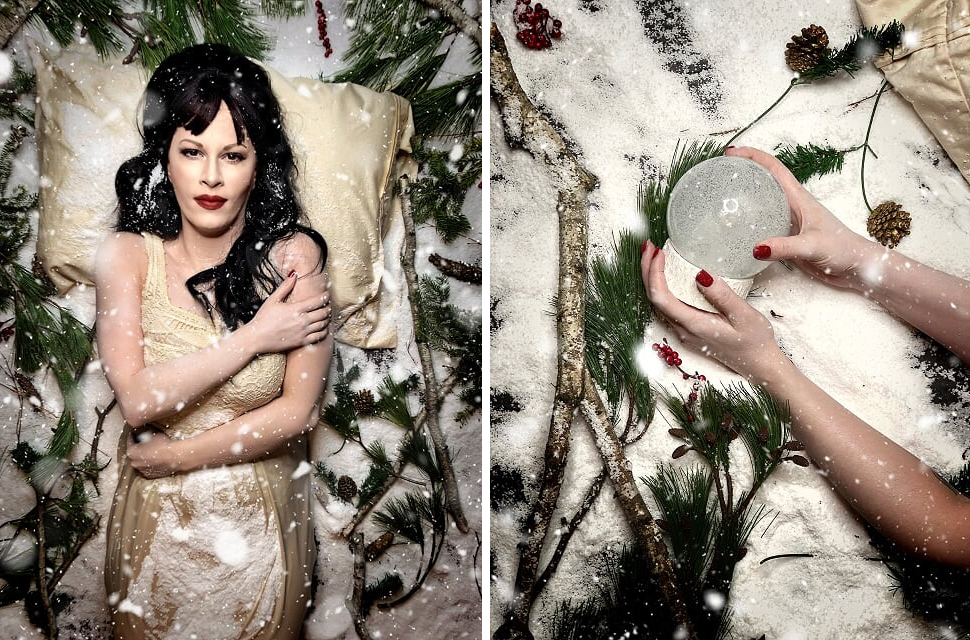 I've had flare-ups spanning days, weeks, months, even years. A heaviness permeates every cell of my body, and movement is rationed for the absolute necessities. I contract myself and wait out the storm, one imperceptible to the naked eye but one that can be relentless, cold and long. I am fortunate to have moderate ME and can carry out my basic survival needs when this happens. Twenty-five percent of those living with ME cannot. They are severely affected and remain in this perpetual state of hibernation. Many are too weak to speak, to eat and cannot be touched by another human being because of excruciating pain it can elicit. Sound and light trigger this pain as well, and many cannot tolerate the stimuli of another person in the same room. This is often difficult as they rely on caregivers — and in many cases, family members — for their care. The storm they endure daily remains unseen to the entire world because they cannot leave their beds. Beds some have died in from the disease itself, while others have taken their lives to escape it. Even today, there are people who continue to deny the very existence of ME and its physiological origins. This too has become a part of the storm— a biting wind we have all learned to fight against.

3. Spring: Hope/Renewal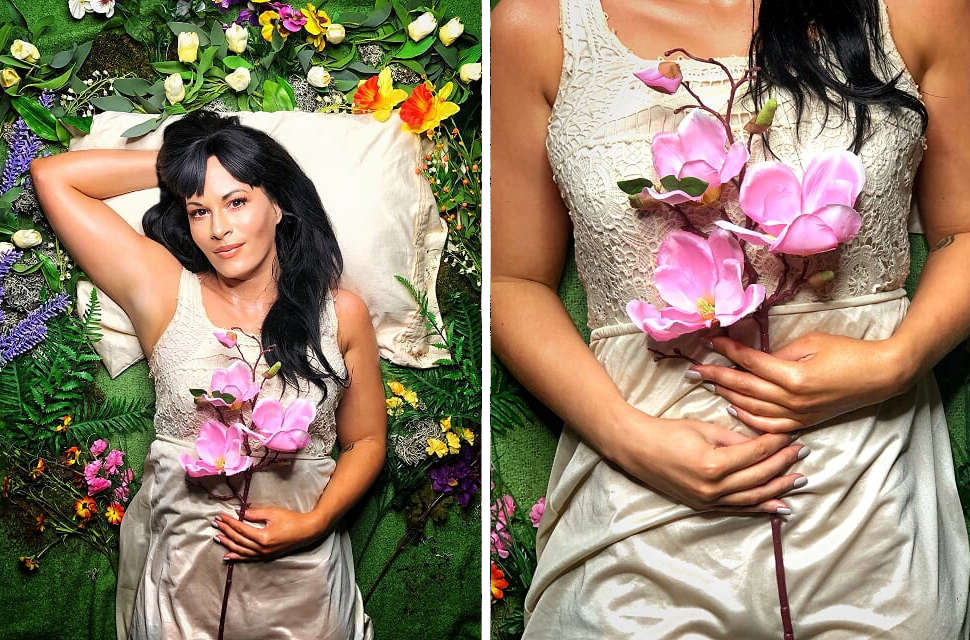 On gentler days, there is a revitalization and enlivening of my spirit. These days are equally precious as they are fragile. Many living with ME do not experience them. To have my energy envelope a little bit wider means I can expand a little more back into the world. Every breath I take carries gratitude within it because going from a spectator of life, to becoming a part of it, feels nothing short of a miraculous experience when you live with this disease. I never know how long my visit into the world will last, or when my body's reins will pull me back and down again. What I do know for certain is how the heart does not hesitate to leap back into the rapture of living when it has been restrained for so long. These moments resuscitate the hope that one day, I will know health and vitality once more, and return to the world and stay. This hope blossoms from deep within myself and feels tangible for me to hold onto.
4. Summer: Freedom/Cure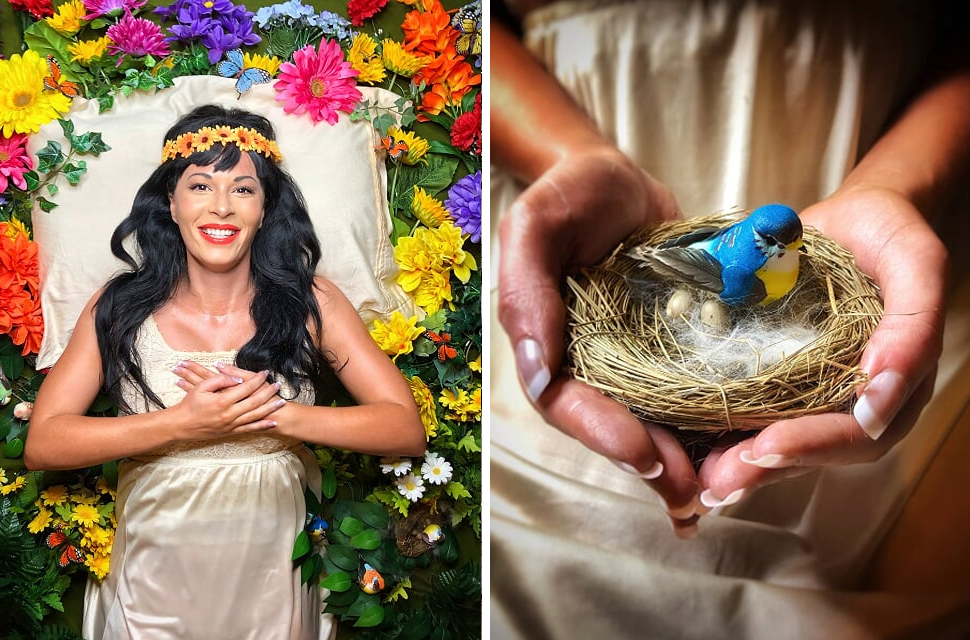 When I think of my future and that of the millions living with ME, I dream of a better quality of life for us all. More importantly, I dream for a cure that breaks the darkness of winter so our summers may return. Where the future is a place saturated with choice and not fear. A time when medical doctors recognize the severity of ME, and regard it with compassion, and offer treatment options at its onset. I want us to live with the freedom of our pasts, freedom one never forgets. I hope for this to be within reach for us all, one day soon. In the meantime, this dream beats within my heart, steady and impenetrable to the depths of winter.
You can watch the corresponding video for "Seasons of ME" here:
If ME happened to me, it can happen to anyone. This is why we need answers, and why we need change.
For more information on advocacy and research, be sure to check out The MEAction Network and The Open Medicine Foundation.
Originally published: May 6, 2019