13 Positive Things That Happened Because of My Chronic Disease
---
I was born with a chronic gastrointestinal disease that has slowly worsened as time has progressed. At this point, my digestive system is almost completely paralyzed. I was taking a shower the other day and had an epiphany. Most people write about the negative aspects of their disease, so I decided to put a twist on it and write about some of the positive aspects of living with a chronic disease. Hopefully this article will inspire others who might be suffering to take the bad of their disease and turn it into good for others.
1. I get to fight every day for those I love.
You know how we all say that we'd fight for those we love if we could? Well, I get the privilege to fight for those I love, like my family and friends, every day because I have to fight to live. I have to make the conscious decision to keep fighting no matter what I'm up against.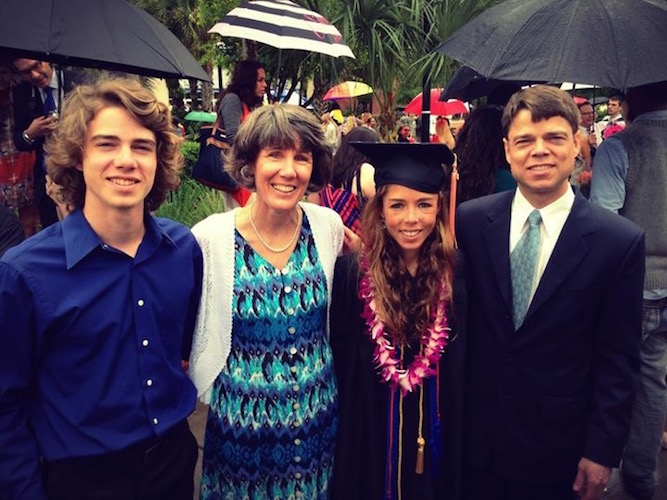 2. I've learned I have true friends.
When you have a chronic disease, your friends are true friends. These friends accept you for who you are, even if that means you can't eat or do things a healthy person would be able to do. When you have a chronic disease, you learn quickly who's a true friend and who's a flake friend. Fortunately, I've been blessed with true friends in my life.
3. I never would've understood someone else's pain if I had not suffered first. 
That's the truth, plain and simple.
4. I wouldn't have been inspired to write two books.
I've learned many things through my disease, so I wrote two books. As I wrote, I began to heal from the many emotional wounds I didn't realize I'd sustained. Therefore, I hope others can find healing through my writing. My books are "A Blessing in Disguise" and "Blessings in Hidden Places."
5. I found a love for the medical field.
Growing up while going to hospitals inspired me to work in the medical field one day, to help others who are hurting and to bring hope where all seems hopeless.
6. I wouldn't value showers as much.
Every Friday I get my needle removed from my central port. That is the one day of the week where I don't have to wear a protective covering over my port to take a shower. I can shower freely and let the water flow over every part of my body.
7. I learned a picture really is equivalent to a thousand words.
I've learned to make memories and attempt to capture them in a picture or two. This allows me to go back and remember the good times when the bad times are reigning.
8. I wouldn't appreciate how things tasted.
When you can't eat, you quickly learn how good food tastes. Food makes me sick, but I've learned to appreciate its taste by chewing it, then spitting it back out since swallowing it would cause me nausea and vomiting.
9. I wouldn't have so many cards.
I have been incredibly blessed by the cards and gifts others have given me through my battle. It's amazing how much someone's words of encouragement give me the will to keep fighting. So if you know someone who is sick in your life, send them a card and encourage them. I send people cards every month and I may not get a reply, but I know the card gave them hope and that's what truly matters.
10. I wouldn't have an appreciation for fresh air.
After you have to stay cooped up in a hospital for days, weeks, months and sometimes years, you quickly learn to appreciate the smell of fresh air and the feel of the sun caressing your head.
11. I love sunsets more.
I don't know when my last day will be. In reality, no one does, so I've learned to appreciate the beauty in the little things, like sunsets, rainbows and lightning storms.
12. I get to see lots of doctors who help me.
Some people only see their doctor every year or every couple of years. Some people don't even have a doctor. I have the privilege of seeing doctors more than once a year. I get to have someone focus solely on me and help me out.
13. I've learned that 13 doesn't have to be unlucky.
So my 13th point is a request that you help me share this post so that someone can look at what they're experiencing as a potential blessing in disguise — so that hope may reach those who feel all hope is lost.
Originally published: August 26, 2015