19 Things People With Chronic Illness Want Their Friends to Know
---
Loved ones may believe they understand what their friends with chronic illnesses are going through. But unless they've lived with an illness themselves, they may not fully appreciate the challenges their friends are facing, from debilitating physical symptoms to the unpredictability of their health or the pain of feeling left behind.
We asked our Mighty community with chronic illnesses to share what they wish their friends knew about their lives. By offering a glimpse into their realities, they hope their friends will begin to understand how to be supportive and compassionate when plans get cancelled or when someone's having a tough day.
Here's what they told us: 
1. "I wish my friends could know the real guilt I live with for having to cancel plans last minute. I couldn't attend my best friend's wedding because of my illness… We don't have the luxury of getting a warning." — Ashanthi De Silva
2. "I wish my friends knew there are no quick fixes, nor will I 'get better soon.' It takes a lot of effort to do things. Just because I can laugh doesn't mean the pain, fatigue and nausea has disappeared. I just want to laugh." — Kaisha Holloway
3. "It's painful to know you are always looking through the glass at your life but can't ever actually get in to participate. I don't blame you for moving on — your life is busy, full and stressful. I never knew I could be jealous of that. I took that part of my life for granted." — Jelea N Dan Ulberg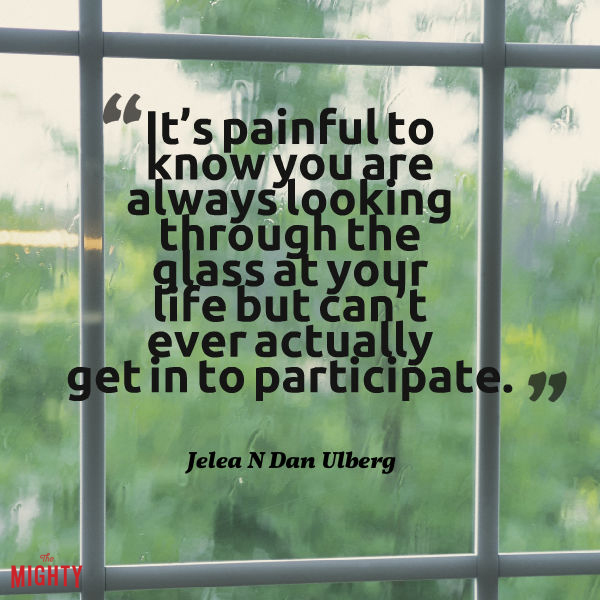 4. "Don't give up on me. I still care about you and I still want you in my life — even when I have to cancel. If the tables were turned, wouldn't you ask and hope for the same?" — Shiloh Davison
5. "I scrimp and save up energy to go to events. Everyone says how well I look or that I don't seem sick. What they don't see is the next week where I can barely get out of bed because I am recuperating from said outing. I think we all try our best to be present and happy when we are out; it's uplifting to be with friends. But we do pay a price that most don't see or understand." — Elizabeth Prungel Casperite
6. "I wish my friends knew how very hard it is to ask for help, and that sometimes I don't ask for help when I should. Thank you to the friends who step in when I need them, whether I ask for it or not." — Julie Pruitt
7. "I don't always like being alone. Come over, bring a coffee and a snack… let's watch a movie. I miss you!" — Melanie Johanson
8. "Having to cancel plans is not something I like to do. I'm not trying to come up with excuses or avoid you, I hope I'll feel better up until I literally cannot make it in time… I'm jealous of my friends who don't have to worry about over-taxing themselves because they'll have a flare up. I'm jealous of their independence." — Sam Vargas
9. "Don't forget about my partner! If you see him, ask him how he's doing. In the background he is doing an incredible job keeping our family and house running." — Jo Walker
10. "How important it is to be able to talk and vent to them about my health, even if the things I say are way over their heads. They don't have to say anything, just listen (and maybe give me a comforting hug after I'm done)." — Laura Vago
11. "Just because I try to stay positive doesn't mean I am all better." — Kerri Lewis Brock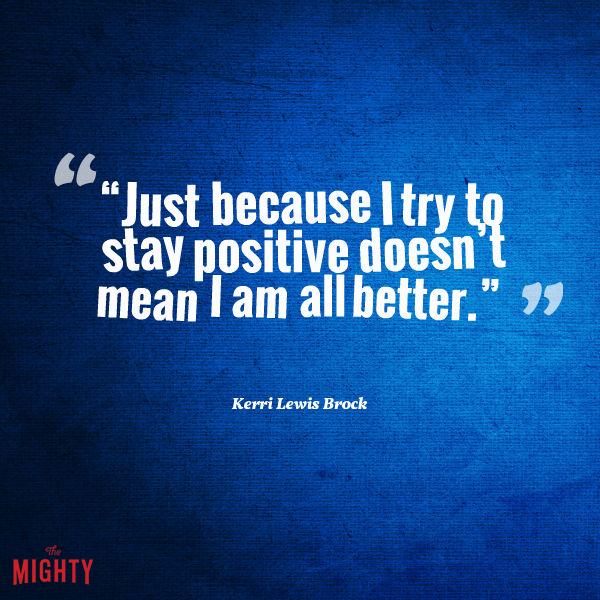 12. "I wish my family and friends knew how hard it is to get through a single day, every day! And those are the good days. There are days that even my mouth and teeth hurt… I would trade one year of a life with no (or less) pain for 10 years of living with this pain." — Letticia Rodriguez
13. "I wish my friends (and family and coworkers) would understand that it is entirely possible for me to be way more exhausted than they are, even though I have only worked three part-days, not five full ones!" — Kimberly Matthews
14. "I wish they knew how different my life is from theirs. Not only do I have all the normal stresses of life, but I have to add in things like medication schedules, doctors' appointments, pain and missed plans." — Alex Kendall
15. "I wish my friends knew how much I love and appreciate them. When they check on me, understand why I always flake on them, and pick me up when I'm down, I can never stop thanking them. But I wish they knew just how thankful I am to have them in my life." — Taylor Schmitz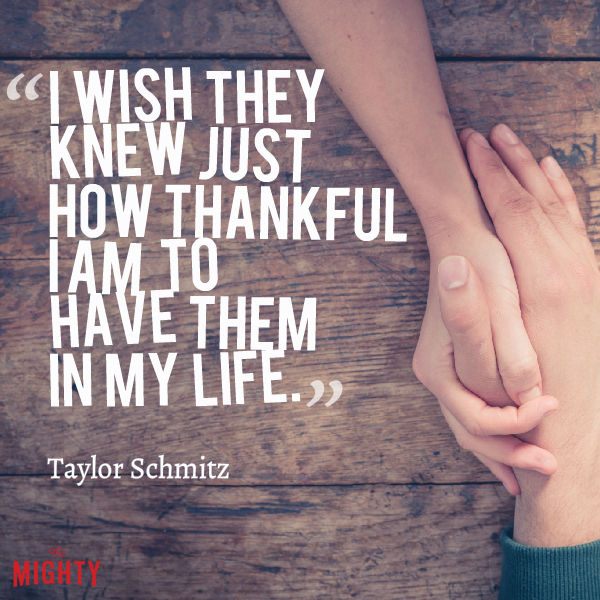 16. "I value our time together, but it is very draining on me. I can't hang out with you as much as I'd like, but that doesn't mean I don't love you as much as ever. Sometimes interacting on social media is all I can physically handle, but it makes me still feel close to you, and I appreciate every text, every post on my wall, and every funny picture you tag me in. I take comfort that I'm not forgotten." — Darcy Krieger
17. "I wish people would not compare illnesses. It makes us feel minimized. That is isolating." — Terry Weber
18. "There's so much that goes on behind the scenes you'll never know about. Medications, mobility aids, periods of total inability to do anything, and when I'm at home 'resting' it's because I literally can't walk. It's not a fun time and I wish I could be doing a thousand other things. I'm not just having fun and having a day off." — Elly Hartley
19. "I want them to know I'm still me. Just a version dealing with pain and fatigue on a daily basis." — Carla Buckmiller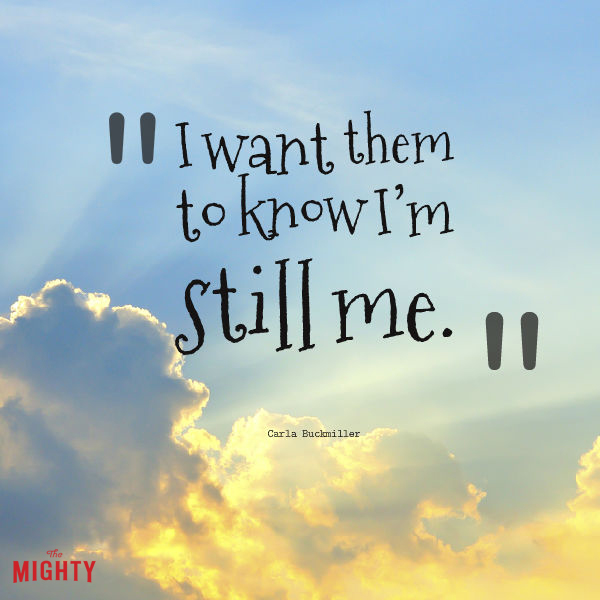 If you have chronic illness, what do you wish your friends knew about your life? Let us know in the comments.
Originally published: March 9, 2016