17 Apps That Can Make Life Easier When Brain Fog Takes Over
---
If you struggle with brain fog due to chronic illness or medication, it can be difficult to keep track of all your doctor appointments, medications and symptoms – not to mention all your other responsibilities, such as work, chores or taking care of your family. Staying organized and remembering everything you put on your mental to-do list can be a challenge for anyone, but with brain fog and a chronic illness thrown into the mix, it becomes especially important to find the methods that most help you stay on top of things.
For many with chronic illness, smartphones can be a lifesaver. Many of us carry our phones everywhere we go anyway, so utilizing them as a tool to keep track of our lives and our illnesses can be extremely helpful. Most smartphones nowadays come with apps already programmed in, such as a notepad, a calendar or a voice memo recorder, which are simple, easy to use and great for jotting down important notes or dates.
However, if you struggle with brain fog and are looking for a different way to organize your notes, lists, calendar and medical information, then there are a number of other apps you may find to be extremely useful.
To help you manage your personal life, professional life, and physical and mental health, we asked our Mighty community to share which apps help them navigate their day-to-day lives despite the effects of brain fog. Here are their recommendations.
Just so you know, we've selected these links to make shopping easier for you. We do not receive any funds from purchases or downloads you make.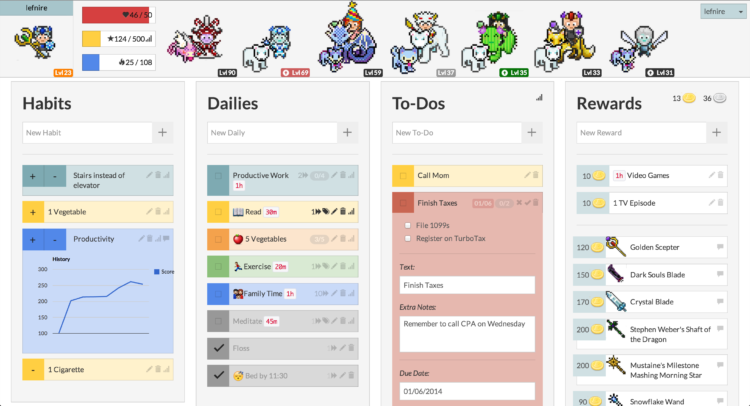 Habitica is a video game that allows you to "gamify" your life by turning your daily activities and to-do lists into monsters to conquer. It can help motivate you to change your habits by giving you in-game incentives every time you complete a task. You can play on your computer or download the app for either iOS and Android.
Jess Van Meter told The Mighty, "It's amazing. It helps me pretend my life is a video game and doing self-care, building habits and performing daily tasks actually does help me 'level up.' It has a built in community and reward system too."
Sara Wilson added, "I can put as many tasks on it as I want, little or large, and it's also a game, so I get coins whenever I complete a task! I can set up IRL [in real life] rewards for myself for earning so many coins and that helps keep me motivated. I check it several times a day and one last time before bed. I put everything on there from medications to everyday tasks to important, one-time events."
Download Habitica for free from Apple or Google Play.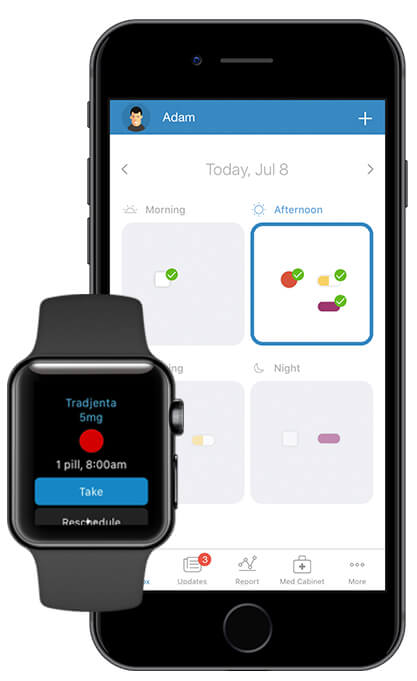 Medisafe helps you keep track of which medications you need to take and when. Each day is divided into four quadrants – morning, afternoon, evening, night – with visual representations of which pills you should be taking at which time. The app will send you reminders when it's time to take your pills, and it also provides you with information about each medication. Physicians and pharmacists are also able to connect with patients and communicate through Medisafe.
"It has the details of all my meds and alerts me to what I need to take and when. I always forget to take anything without the app reminders! Now I only have to worry about brain fog making me forget if I actually did take the meds it told me to before I pressed the 'take all' button," Amie Addison wrote.
"It reminds me to take my meds and business calendar reminds me of all my day to day stuff," Marnie Dueck told us.
Download Medisafe for free from Apple or Google Play.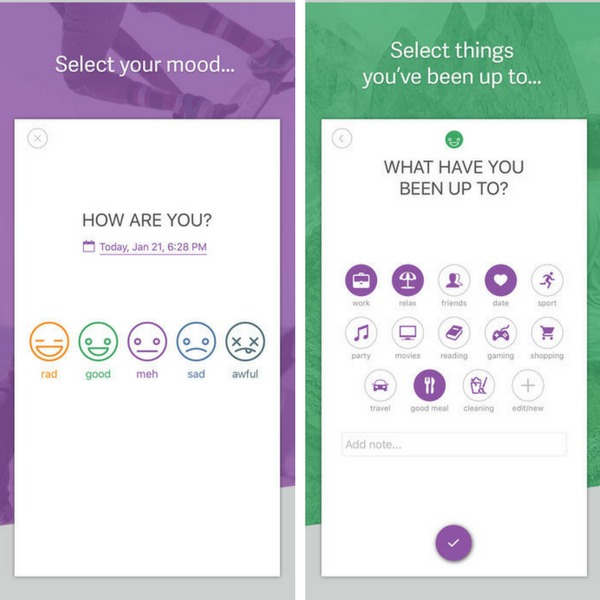 Daylio is a mobile diary that lets you easily track how you're feeling and what you're doing. Over time, the app can help you discover patterns in your moods, behavior and activities so you can make changes to your daily routine that will help you to feel your best.
Liberty White wrote, "Great for symptom tracking and customizing. It beeps at the end of the day and I tell it how my day went. It tracks trends in my activities (or lack of activities) and helps me keep track of when I'm having a bad time."
Download Daylio for free from Apple or Google Play.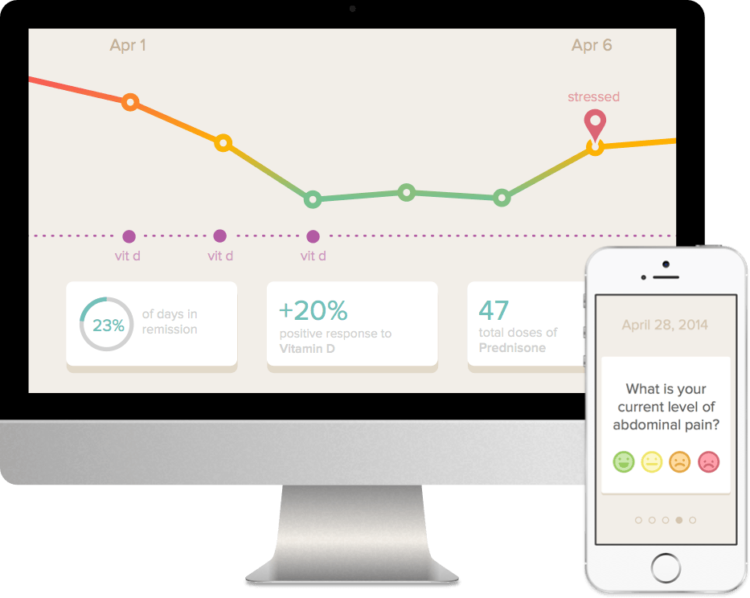 Flaredown was made just for people with chronic illness as a way to track symptoms, record treatments and reactions, track triggers and connect with others who have similar conditions. There are also places where you can easily note other important parts of your day, such as what you ate, what the weather was like, and any activities or events that took place.
"By far my favorite app to track my various symptoms!" Bay Howe said. "Makes it much easier to discuss symptoms and illnesses when you can remember what they are and when they happen."
Download Flaredown for free from Apple or Google Play.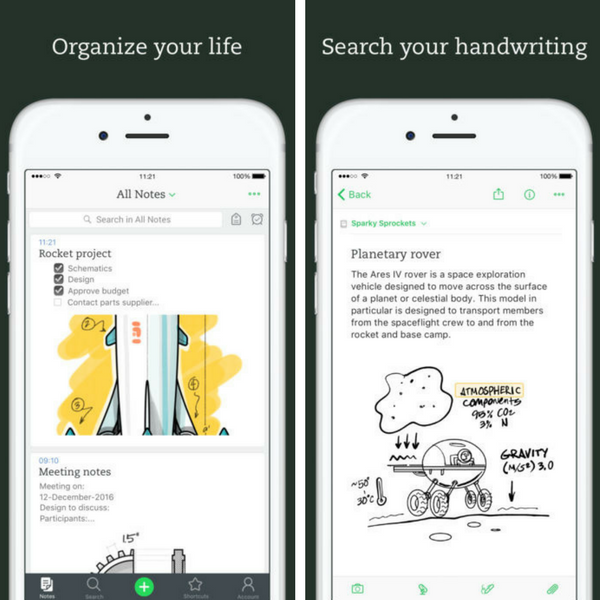 Evernote is a note-taking app that helps you stay organized in your personal and/or professional life. You can add notes in a variety of forms, including text, sketches, photos, audio, video, PDF and web clippings, and have everything saved in one place.
Morgan Storm Ray said, "I use Evernote. I also have memory loss so it helps with that too. It is a simple note-taking app. But it has a bunch of different ways to take notes. By voice, picture, text, etc."
Jess N. Law added, "Evernote – for notes on anything and everything I can't remember. I also use it to record meetings because multitasking has gotten too difficult."
Download Evernote Basic for free from Apple or Google Play.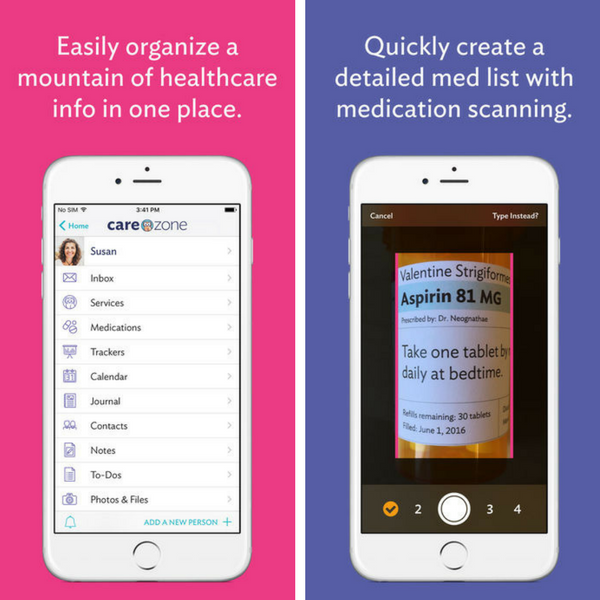 CareZone offers patients a simple way to keep track of all their medical information. Several of its features include a journal for documenting symptoms, to-do lists, contacts (doctors, pharmacies, insurance providers, etc.), medication information (names, dosages, reminders for when it's time to refill, etc.) and a calendar for keeping track of appointments and other important dates. Any information you input remains private and secure.
Nancy Lea Martine Koontz told us, "I use CareZone which includes all kinds of daily trackers and makes sharing information with doctors quite easy."
Download CareZone for free from Apple or Google Play.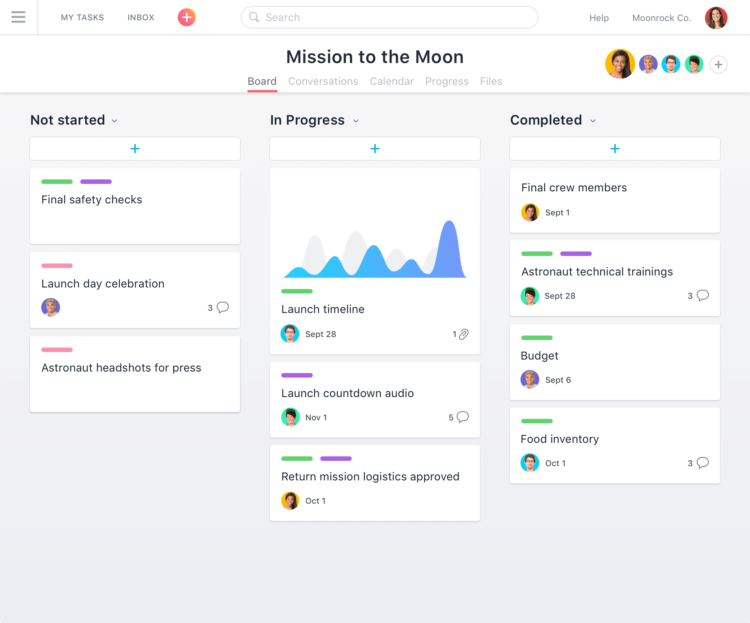 For those who work with a company or business, Asana is an app that can help you and your team stay organized, manage projects and track your progress. This app allows you to create project task lists and personal to-do lists, track when work is due with a calendar and converse with coworkers about various tasks or projects.
"[I use] Asana – a project management app. I can list phone calls, emails, work, everything I need to do today or in the future. It's free and has saved my business," Jess N. Law wrote.
Download Asana for free from Apple or Google Play.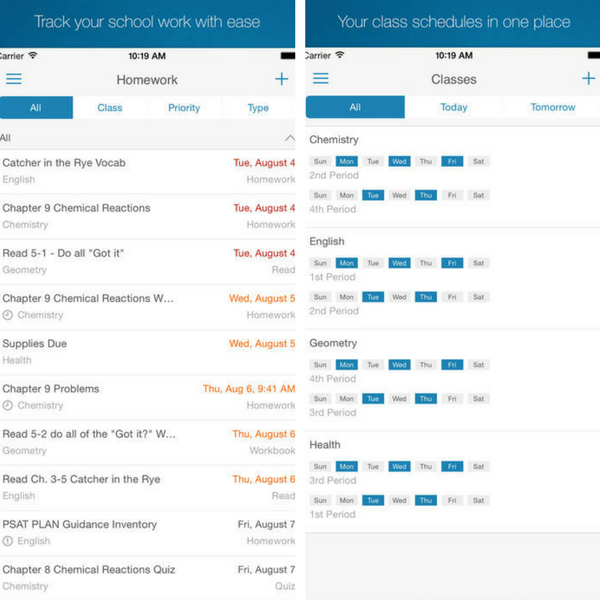 The myHomework app is a virtual planner for students. You can track when assignments, essays or projects are due, track your class schedule and receive due date or test reminders.
"I'm a full-time student," said Eri Rhodes. "The myHomework app is critical to me not forgetting due dates."
Download myHomework Basic for free from Apple, Google Play, Microsoft or Amazon.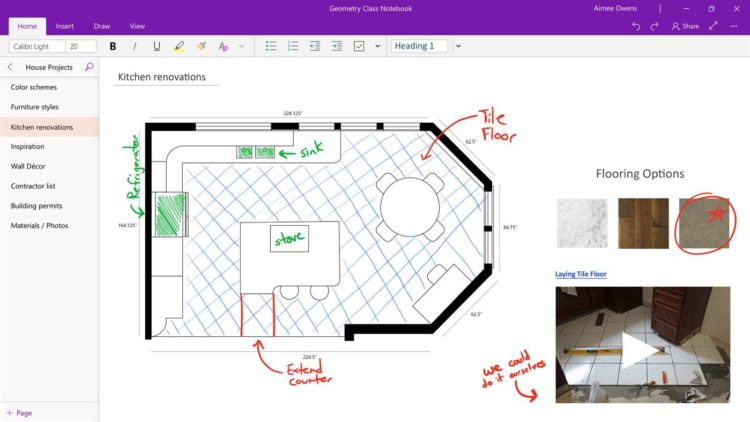 Microsoft OneNote is a place you can jot down any important notes, information or thoughts that cross your mind – in whichever way works best for you. You can type, write, draw, make to-do lists or clip things from the web, and OneNote keeps everything organized and easy to find.
"I have OneNote on my phone. It's basically an electronic notebook and you can make as many [notes] as you want, but I find it helpful because if I want to remember something for later, I can just open it and type it out then go back to look at it later when I need the information. Also have it on my computer and tablet all connected so I always have access to it," said Chelsea Smith.
Download Microsoft OneNote from Microsoft, Apple or Google Play.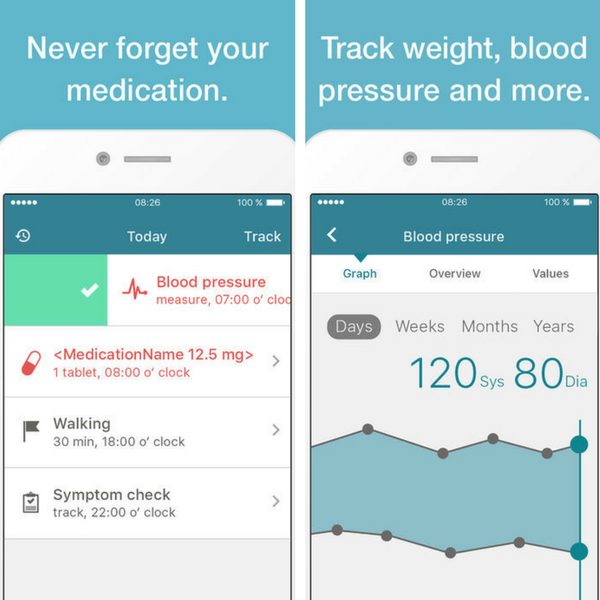 MyTherapy gives you reminders when it's time to take your medication, take measurements or do exercises, and it also serves as a journal where you can track your symptoms and overall health.
Anna A. Legault told us, "MyTherapy helps me remember medications, measurements and log symptoms."
Download MyTherapy for free from Apple or Google Play.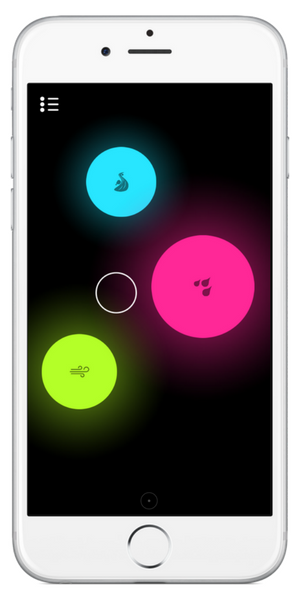 Living with chronic illness and brain fog can be stressful, and while it's important to keep track of your physical health, caring for your mental health is necessary, too. TaoMix 2 provides you with soundscapes you can mix and match to help you relax or meditate. Whether you're soothed by the sounds of waves crashing on the beach or the quiet chatter of people in a café, this app can help take your mind off the stresses of chronic illness.
"All kinds of reminders and calendar apps are a must," said Irma-Helen Lorentzon. "But something that really helps me is TaoMix – it has great nature sounds and I use it to help my brain focus and/or relax."
Download TaoMix 2 for free from Apple or Google Play.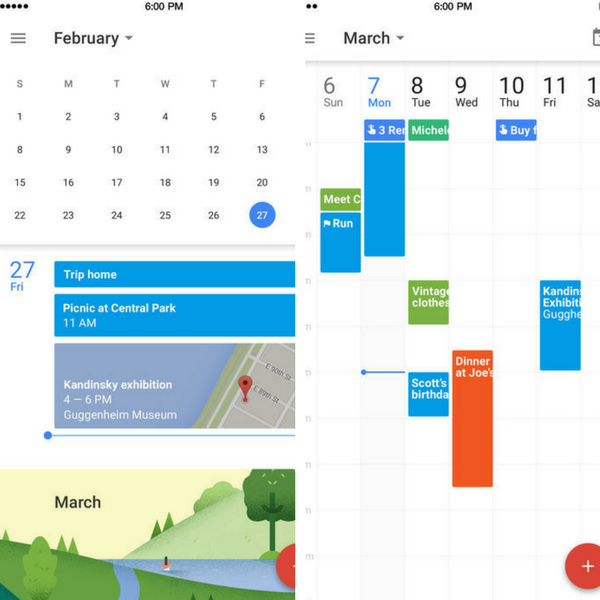 Google Calendar can help you keep track of important dates or events. You can view the calendar by day, week or month, color code events and, if you use Gmail, import dates from there. You can also schedule reminders to give you a heads up about upcoming events.
Tiffany Anne told us, "I use Google Calendar to remind myself if I need to bring something somewhere, follow up on something or anything that requires reminders since I pay attention to those."
Heather Jo Skidmore said, "Google Calendar. One for work, one for my MA program, one for my three kids' activities. Color coded, and shared with my husband."
Download Google Calendar app for free from Apple or Google Play.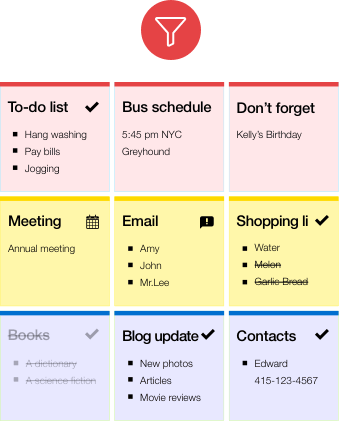 This Android app lets you make color-coded notes and checklists to help you stay organized. You can also set reminders for each note to make sure you get each task done on time.
Christine Cousins wrote, "I love ColorNote. I can make checklists for groceries or things I need to get done or write myself notes about things I need to discuss with my doctors so I'm prepared for my appointment. The app automatically backs everything up, so when my phone took a swim and I downloaded ColorNote on a new device, all of my stuff was there!"
Download ColorNote for free from Google Play or Amazon.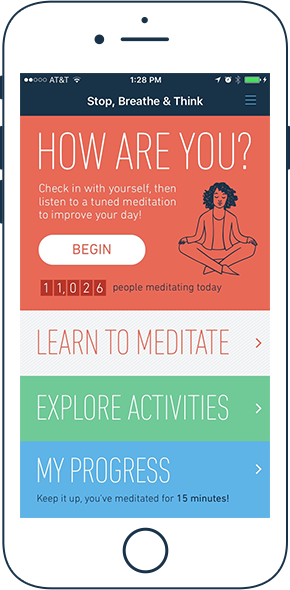 This meditation app encourages you to stop what you're doing and check in with how you're feeling, practice some mindful breathing and think deeply to broaden your perspectives and increase your level of relaxation.
"SBT is an amazing app that allows you to rate how you're feeling physically and mentally and specify certain emotions. It then tabulates and suggests meditation/mindfulness exercises in order to attend to whatever issues you're experiencing. Once finished with an exercise, you can again rate how you're feeling. You can earn stickers as you accomplish certain exercises, and it keeps track of your emotional and physical check-ins. Pretty cool," Meghan Leigh explained.
Download Stop, Breathe & Think for free from Apple or Google Play or use on your web browser.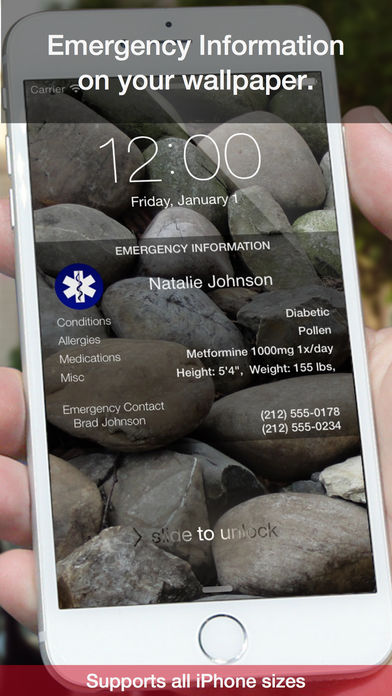 If you have a medical condition and ever find yourself in an emergency situation, an ICE (In Case of Emergency) app may be of use. You can store all your personal and medical information here for either yourself or others to access in an emergency. Having this information handy can also be useful if you struggle with brain fog.
Stephanie Bowman told us, "I use an ICE app. It stores a list of all my illnesses, medication, people to contact and my allergies. I'm never stuck when put on the spot to think of important information."
Download ICE for free from Apple.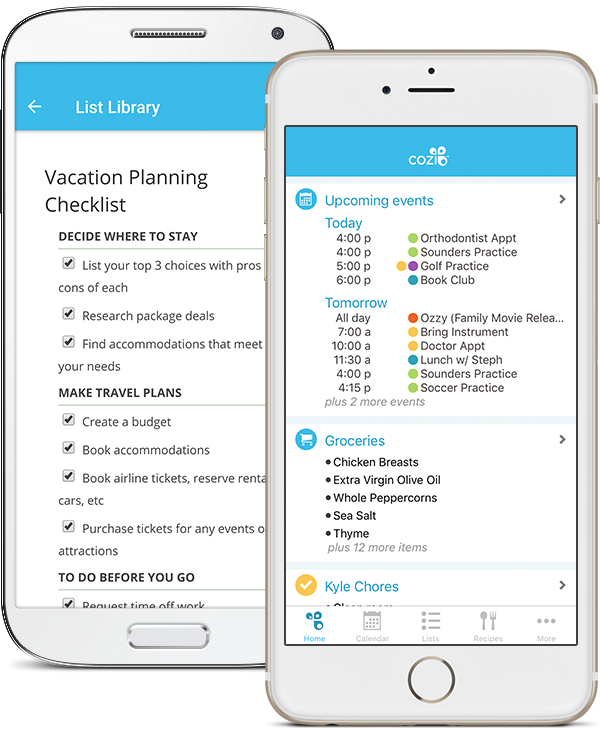 Cozi is an organization app specifically designed for families. You can keep all of your family's activities and appointments in one place, and create checklists (grocery lists, chore lists, to-do lists, etc.) to share with other family members.
Crystal Dewey said, "It's a calendar app on steroids! It connects with my family members, sends reminders, we can all add to-do and grocery lists… It's my electronic brain!"
Download Cozi for free from Apple, Google Play or Microsoft.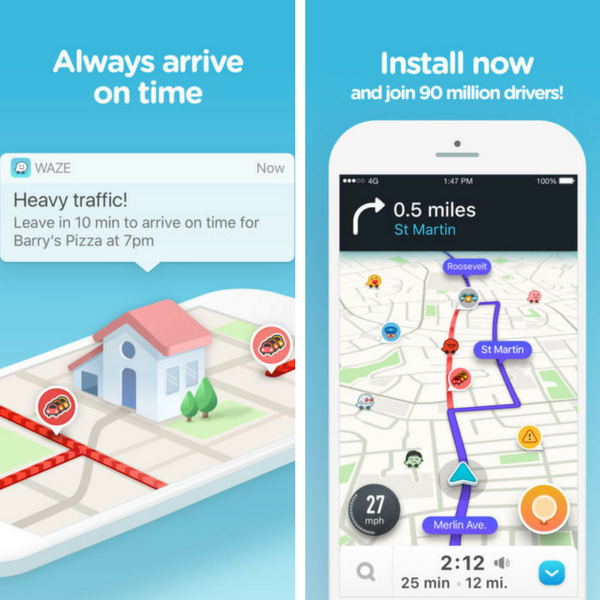 Waze is a navigation app that lets you know what traffic conditions are like in real time and which route you should take. Waze can also give you reminders when it's time to leave based on both the time you need to arrive and current traffic. After you arrive at your destination, park your car and close Waze, it will automatically drop a pin to remind you later on exactly where you parked.
Jess N. Law recommends integrating Waze with Google Calendar. "Reminds me of everything I have planned and when to leave. Lifesaver some days."
Download Waze for free from Apple or Google Play.
Bonus: The Mighty's App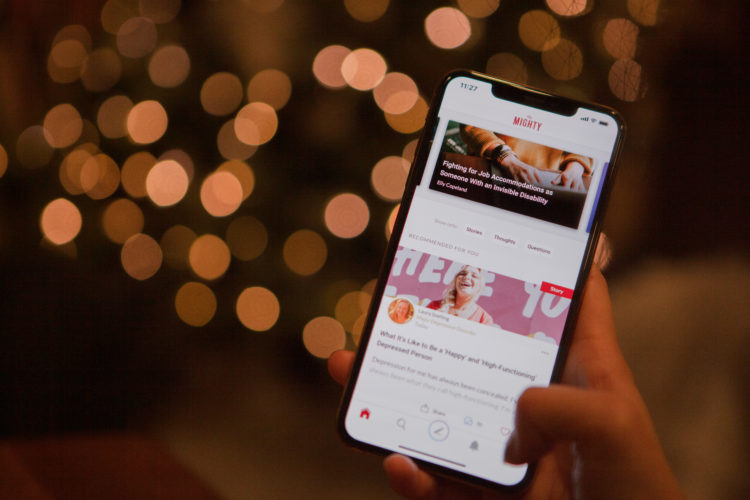 Did you know The Mighty has an app? Download our app to read more stories like this and connect with people from the chronic illness community.
Have an app you'd recommend? Let us know in the comments below.
Originally published: August 31, 2017