Why I Wouldn't Let My Chronic Illness Hold Me Back From Attending Prom
---
I recently went to my very first prom and at first I was hesitant to even get excited about such an event. I have multiple chronic illnesses which affect every day of my life in some way; something always hurts and I rely on a cane most of the time. I thought about going to prom and I realized that I would never regret going – I would only regret not going. Even if I had to leave early it would be worth attending.
I, at that moment, decided that that night I was going to live my life like I had never been in pain or sick in my life. I got my hair and makeup done, I picked out this awesome dress with pockets that conveniently matched my cane, and I got really comfortable shoes that tied everything together. I took pictures with my friends, date and dog, then I went to prom. Dinner was served there, and although I only had some mashed potatoes and a few bites of cake, I ignored the pain my stomach was in. I got up and danced more than I have in quite a while, all while leaning on my dance partners so I could leave my cane at the table.
I lived – I truly lived. Even if it were for only a night, it reminded me why life with chronic illnesses and chronic pain is still so worth living. Those were some of the best memories I have made, and I genuinely enjoyed every minute of it with my friends. Although I did have to sit down a bit when I felt faint or was in too much pain, I got up when I could, just like so many others with chronic illness do everyday.
We get up and fight for these memories, these grand experiences that we may have missed out on otherwise. Not everyone with chronic pain and/or illness is well enough to go to prom, so include them as much as you can. Life in pain does not have to be painful – it can be quite beautiful.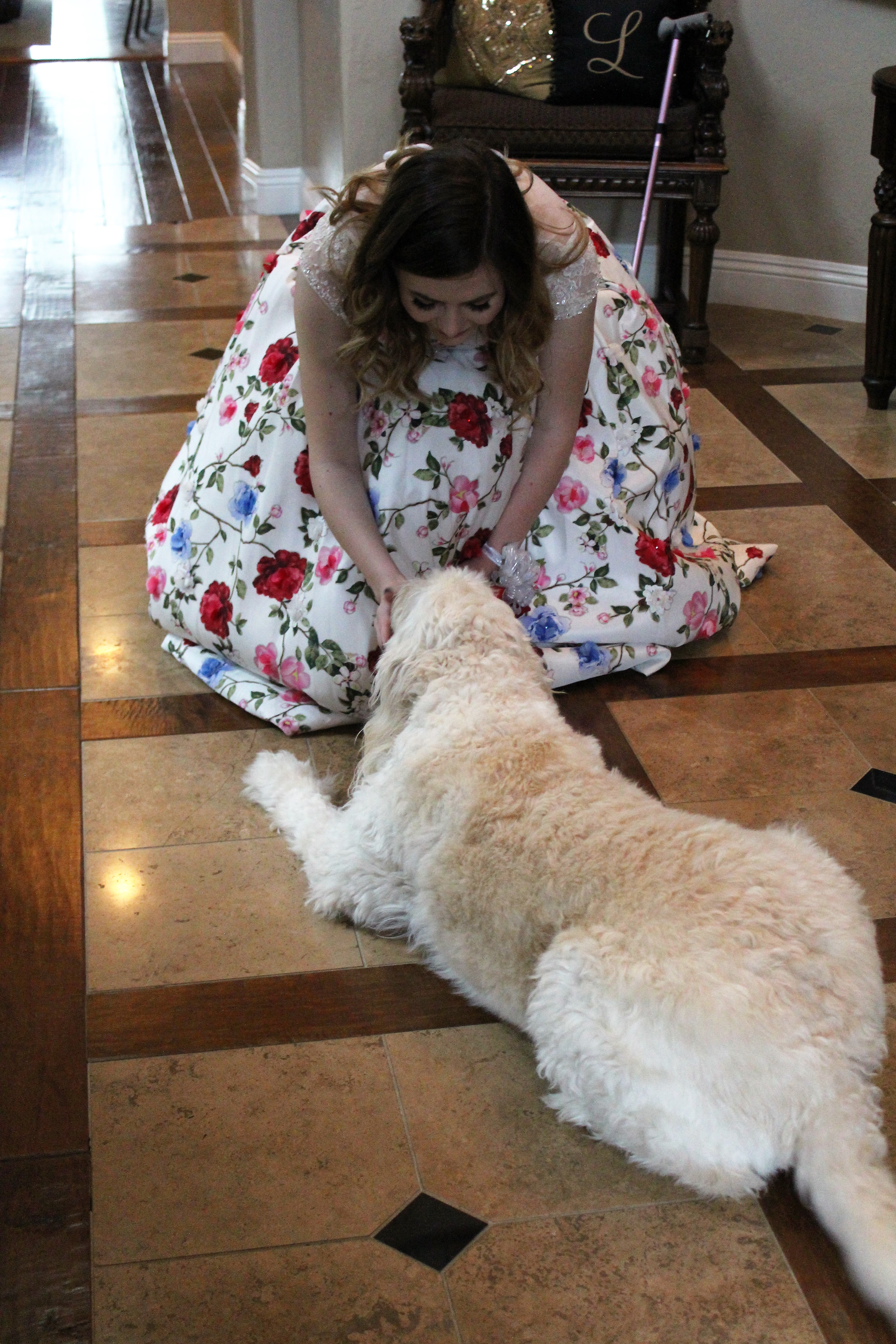 I'm forever grateful that I was able to attend this year and I hope next year I will be attending as well. Prom taught me to celebrate the little and big things in life. I'm closing in on my high school years and the only time we have is now, so I am going to live life to the fullest – in spite of my conditions. Yes, after going out and doing these amazing things I may be in bed for a while, but I in no way regret living my life to my fullest. I hope everyone gets their own "prom moment."
Originally published: May 1, 2018