'Awkward Yeti' Creator Releases New Comic Book Featuring Real-Life Medical Stories
---
On Monday, the creative mastermind behind "Awkward Yeti" announced his latest project — a new book comprising 24 illustrated comics of real-life medical stories from patients.
Titled "How I Broke Up With My Colon," Awkward Yeti author and illustrator Nick Seluk wanted to capture what it's like for real people to live with chronic health conditions, from mental illness to ulcerative colitis, and other dispatches from the human body. At its heart, Seluk wanted to create a book his followers could relate to.
"I realized after making a lot of comics with organs that I was developing a fanbase with a big interest in medicine. Not only medical professionals but those afflicted with issues or just curious about things," Seluk told The Mighty, adding:
Rather than going after extreme and rare cases, I wanted to connect and involve real fans directly, creating around stories from everyday people. Some are pretty wild, while others, like 'The Battle,' which is about anxiety and depression, connect to people in a very relatable way.
"How I Broke Up With My Colon" has been several years in the making. Seluk said he felt a particular responsibility to get the stories right since each episode in the series depicts a person's lived experience. Combining those stories with his signature relatable humor made for an engaging project.
"When I first created the series (originally titled 'Medical Tales Retold') it was one of the most difficult and rewarding projects I had worked on," Seluk said. "By working with someone's story, there is pressure to do it justice, but there was also a freedom to really be myself with the comics. This is my favorite work so far because it most accurately reflects my genuine sense of humor."
By going there with medical stories in "How I Broke Up With My Colon," Seluk hopes to break down barriers for those dealing with health conditions. By adding humor to what can be a difficult subject, Seluk said, he wants to make it easier to talk about and cope with medical issues.
"I hope people can remove a little taboo from conversations about medical stuff," he said. "We all suffer from something at some point, we all know somebody who has had cancer, and the worst thing we can do is allow somebody to feel alone because we're afraid to talk (or joke) about what life gives us naturally."
The book will be available starting March 24, and it's currently available for preorder. Below, Seluk shared an excerpt from the book, episode four, "The Breakup."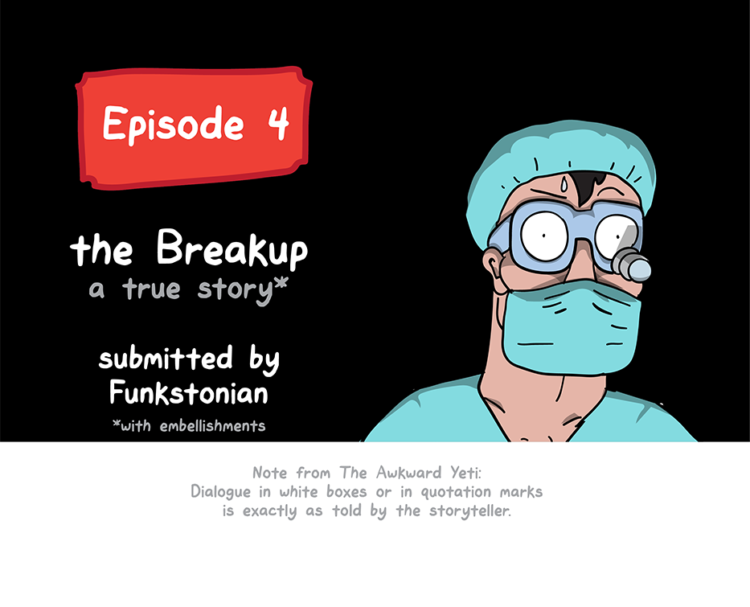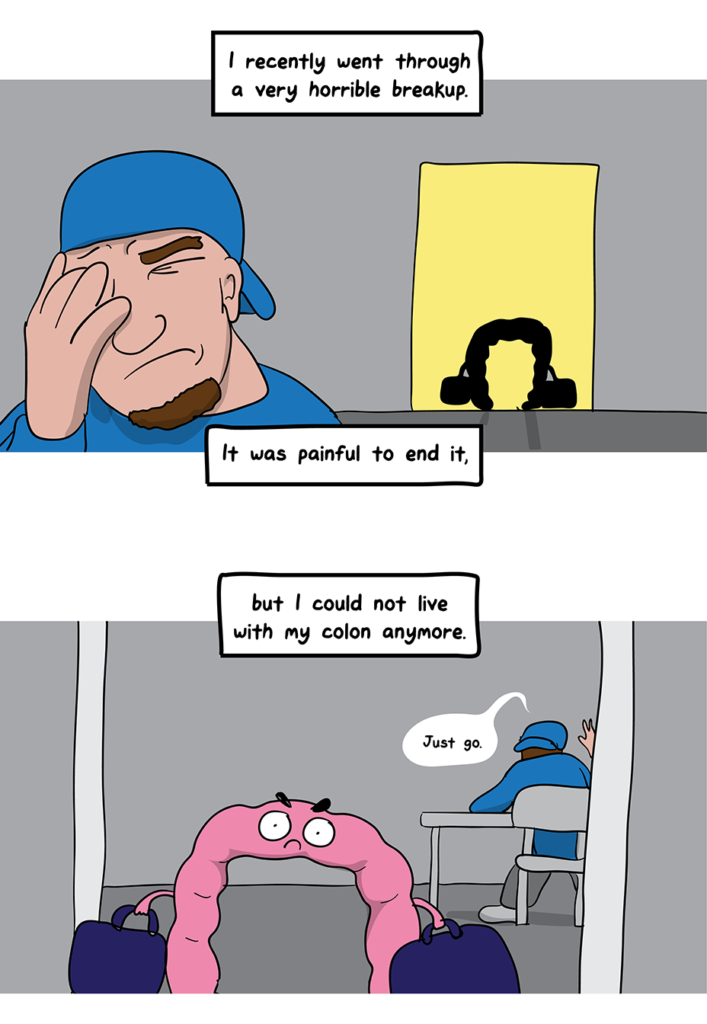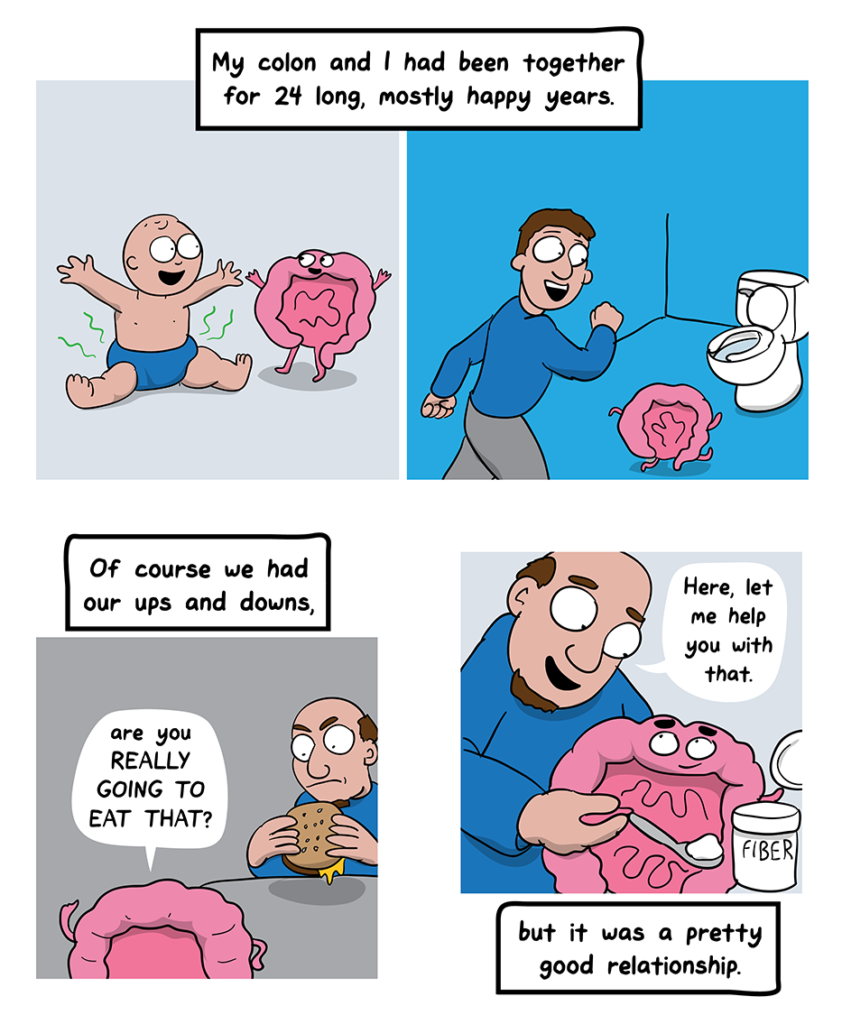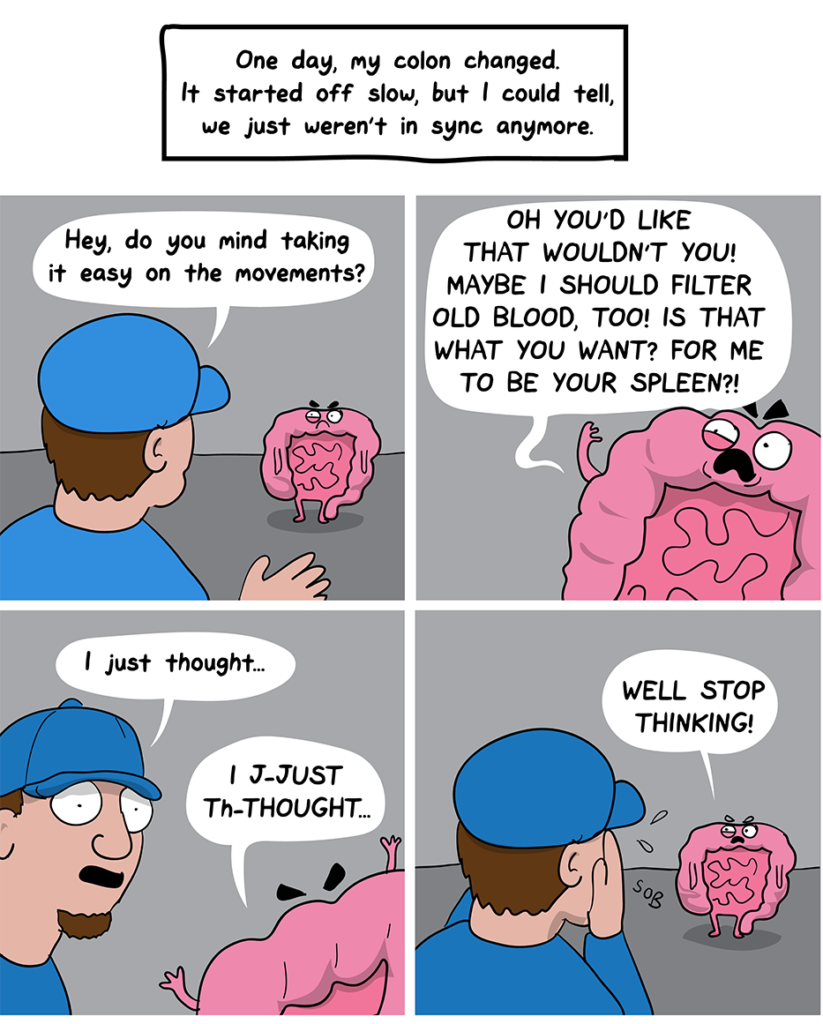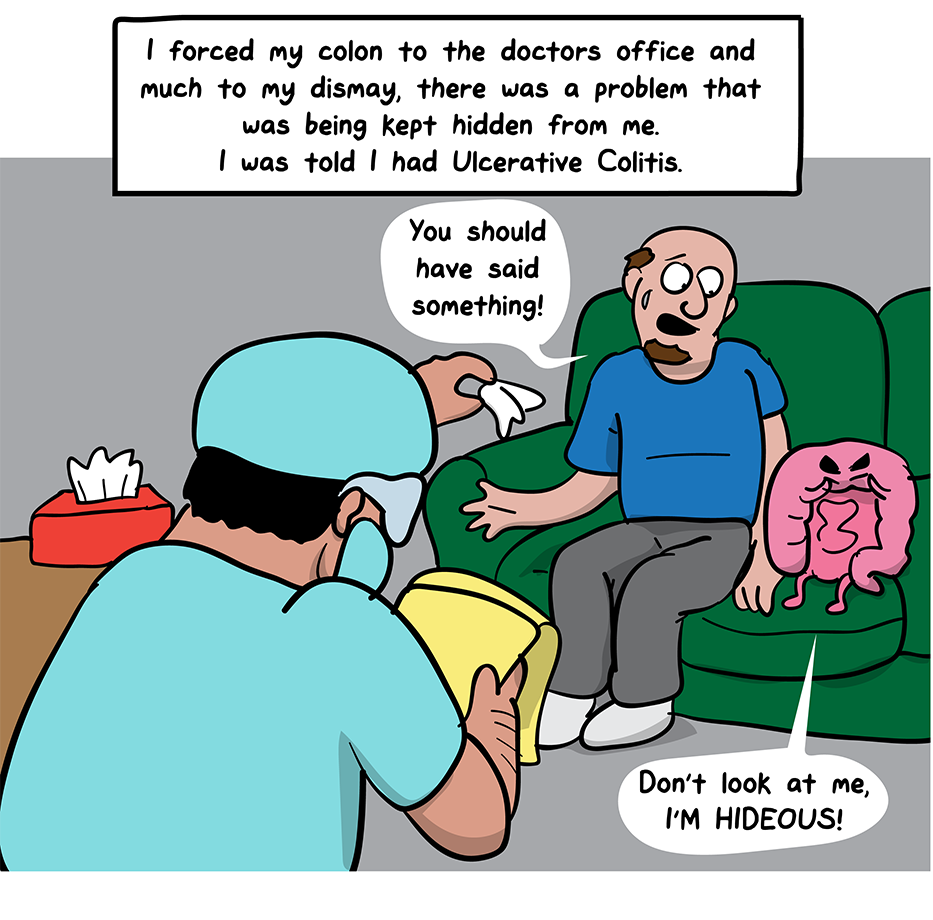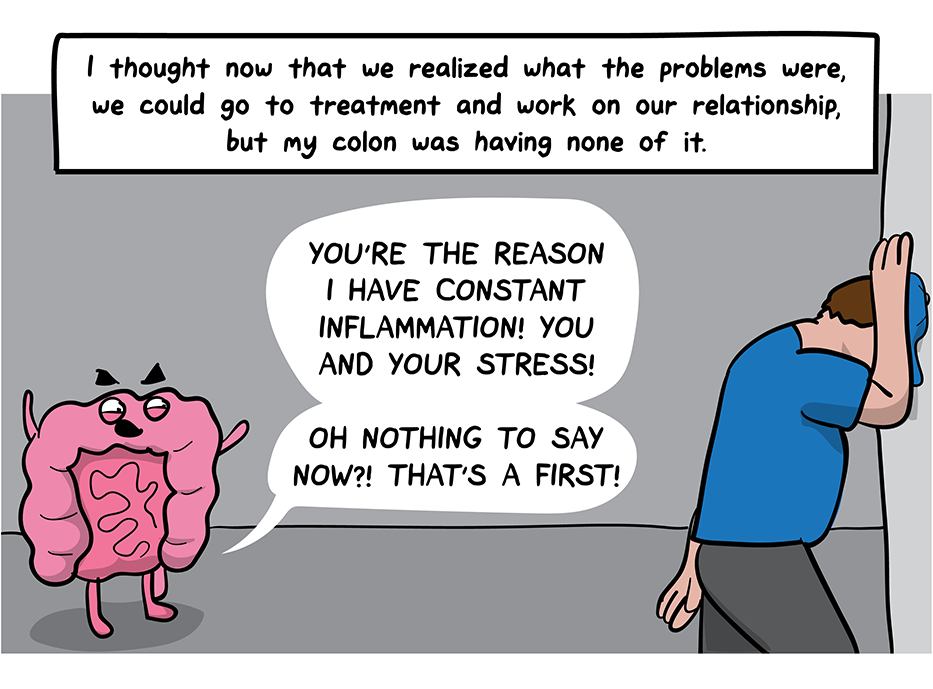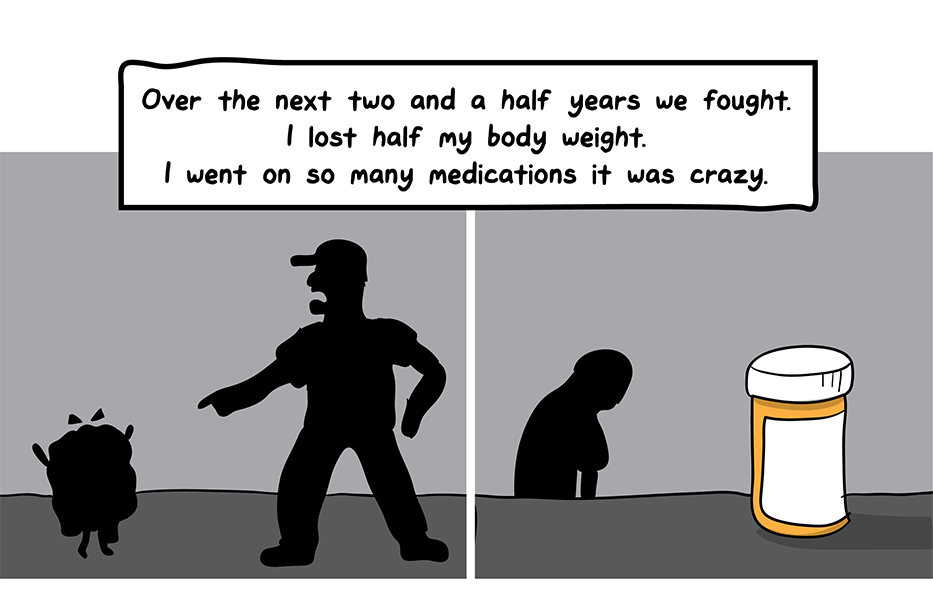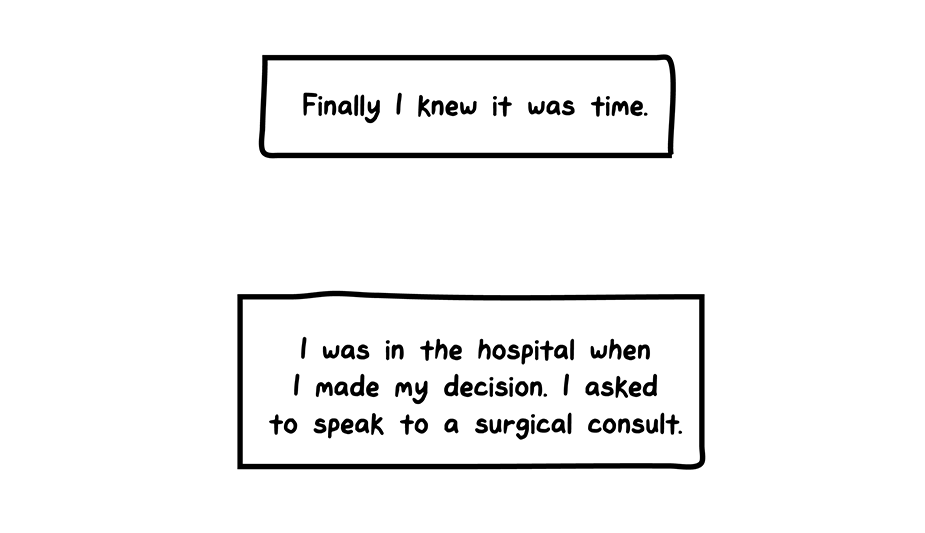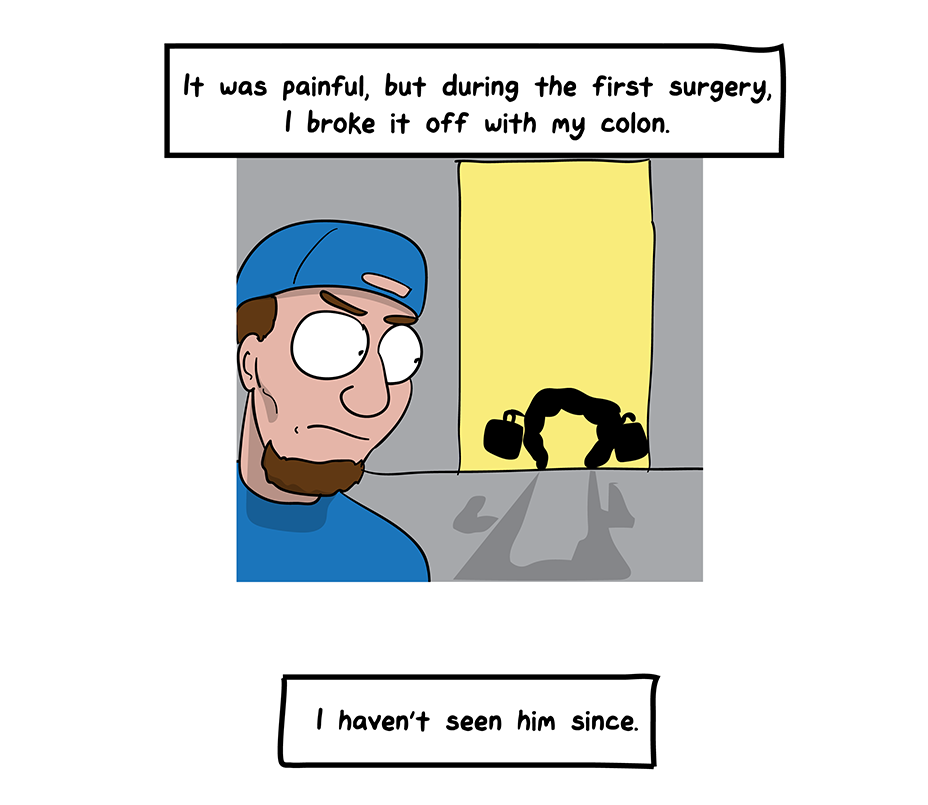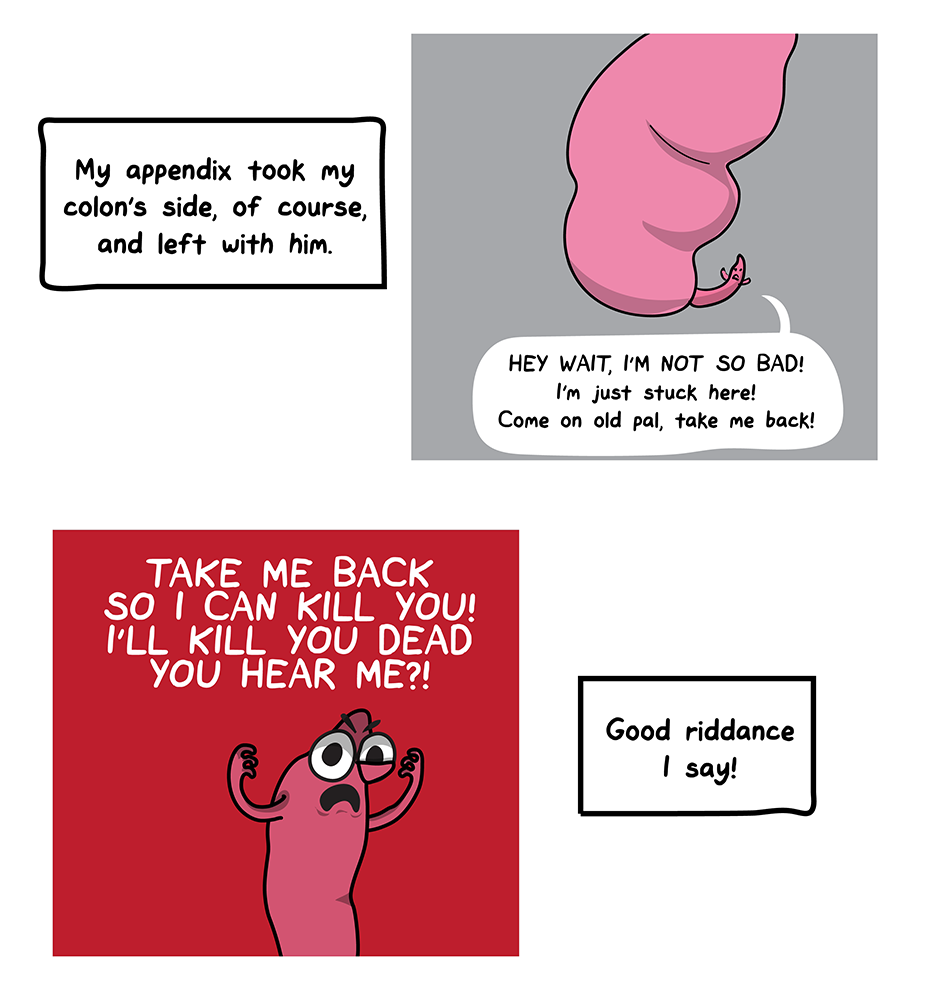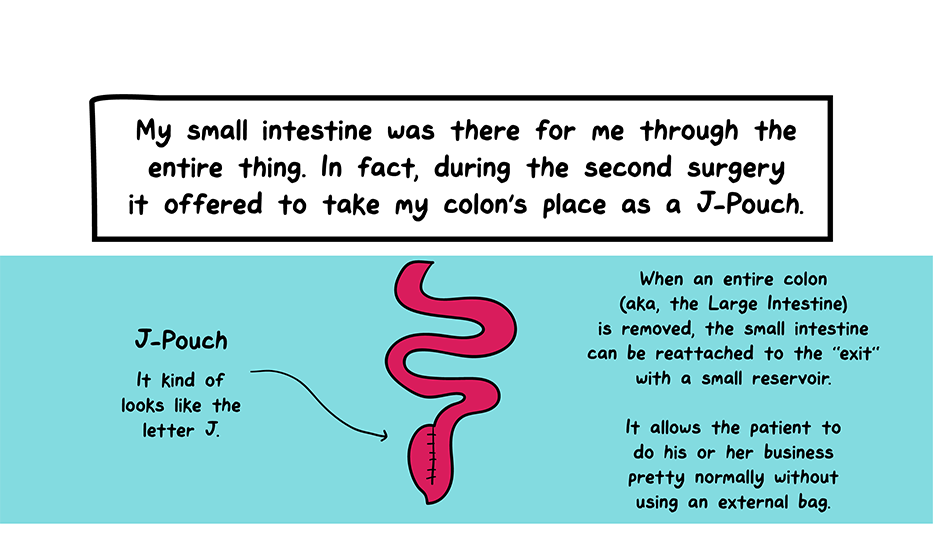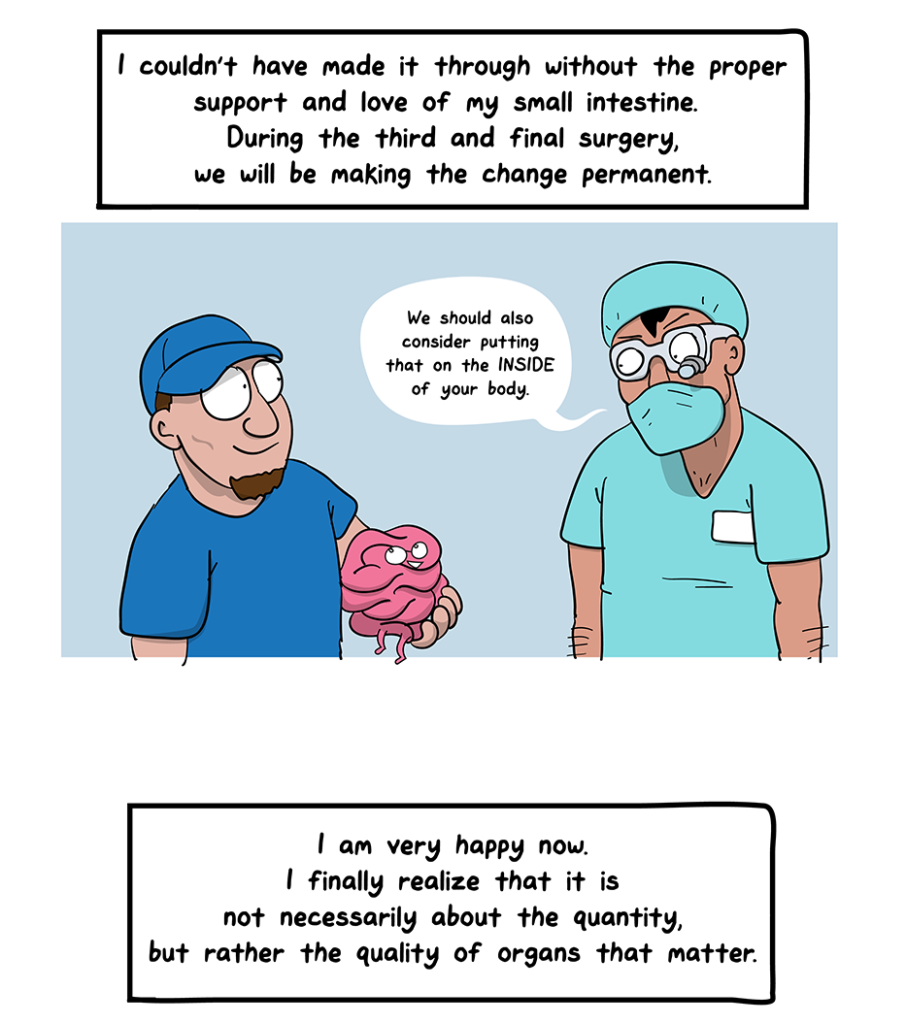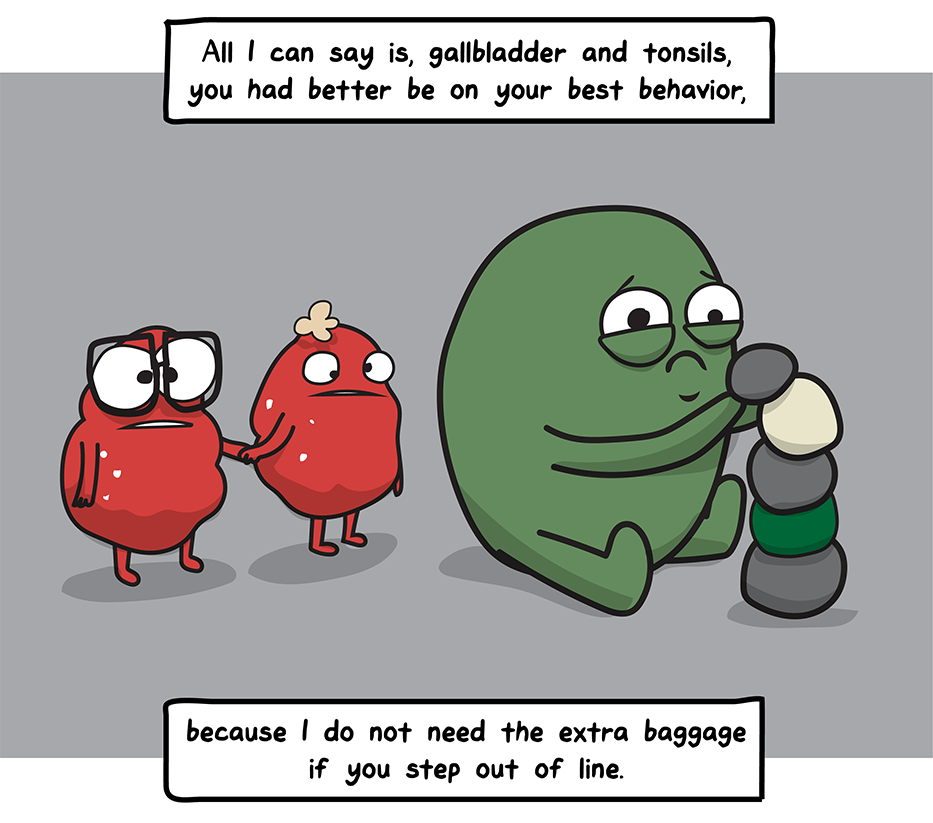 Pick up a copy of "How I Broke Up With My Colon," available for preorder for $14.99, at Amazon, Barnes & Noble or IndieBound.
Originally published: January 30, 2020