28 Products That Can Help You Step Up Your Bath Game
---
Editor's Note
We hope the products below, all recommended by our Mighty community members, help you or a loved one in your health journeys. Just so you know, The Mighty may collect a share of sales from the Amazon links on this page. Prices and product availability are accurate as of publication.
For many in our chronic illness community, a warm bath is not just a great way to relax and unwind at the end of the day. While baths can certainly be luxurious, this common form of self-care isn't always about indulgence.
Taking a warm bath can have a number of physical and mental health benefits – especially when you incorporate certain products. Whether you're dissolving something in the water or using a device to make your bath easier or more comfortable, stepping up your bath game may actually make a difference in your health and well-being.
We wanted to know what products those with chronic illness use in their baths to relieve symptoms and make the experience more enjoyable, so we asked our Mighty community to share their favorite bathing products. Here are their recommendations.
1. Dr Teal's Epsom Salt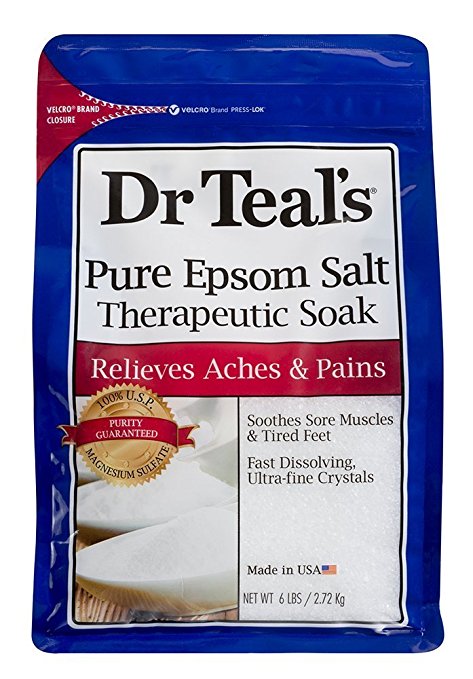 Epsom salt has a number of health benefits when dissolved in a warm bath, including soothing muscle pain and reducing swelling.
Sarah Nicole Marshall wrote, "Dr. Teal's Epsom salt. I love using the different kinds depending on my symptoms. Like if I'm having a flare-up and getting sick, I use the relax and relief that has eucalyptus and spearmint that helps with my sinuses. I use Soothe & Sleep when I'm having extra anxiety because it has lavender. They also have bubble bath."
Bella-Boo Berke said, "Dr. Teals pure Epsom salts foam bath is the best! I get the Soothe & Sleep type with lavender essential oils. Oh and it does wonders for my skin!"
Buy the Epsom salt above for $16.98 from Amazon.
2. Bath Pillow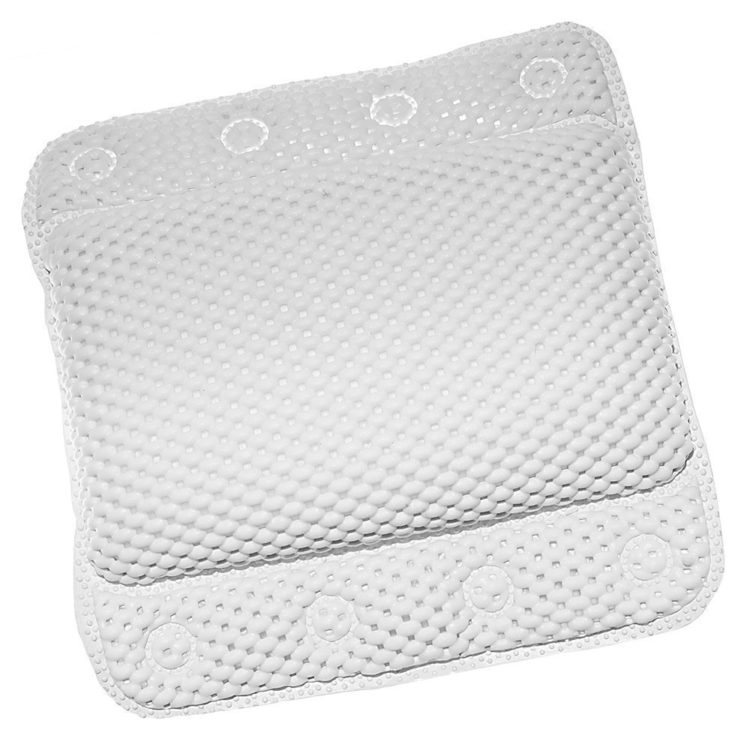 Relaxing in a bath is great… until your neck starts to hurt from resting at an odd angle on hard porcelain. A bath pillow gives you a much more comfortable surface to lay your head on so you can stay in the bath longer for maximum soakage.
Sarah Hulke Zaidi told us, "I really enjoy my foam bath pillow. We have a small tub, and a pillow really helps me relax by cushioning my back and neck. I have one from Amazon with suction cups, and so it stays exactly where I need it without fuss."
Buy the bath pillow above for $10.97 from Amazon.
3. Village Naturals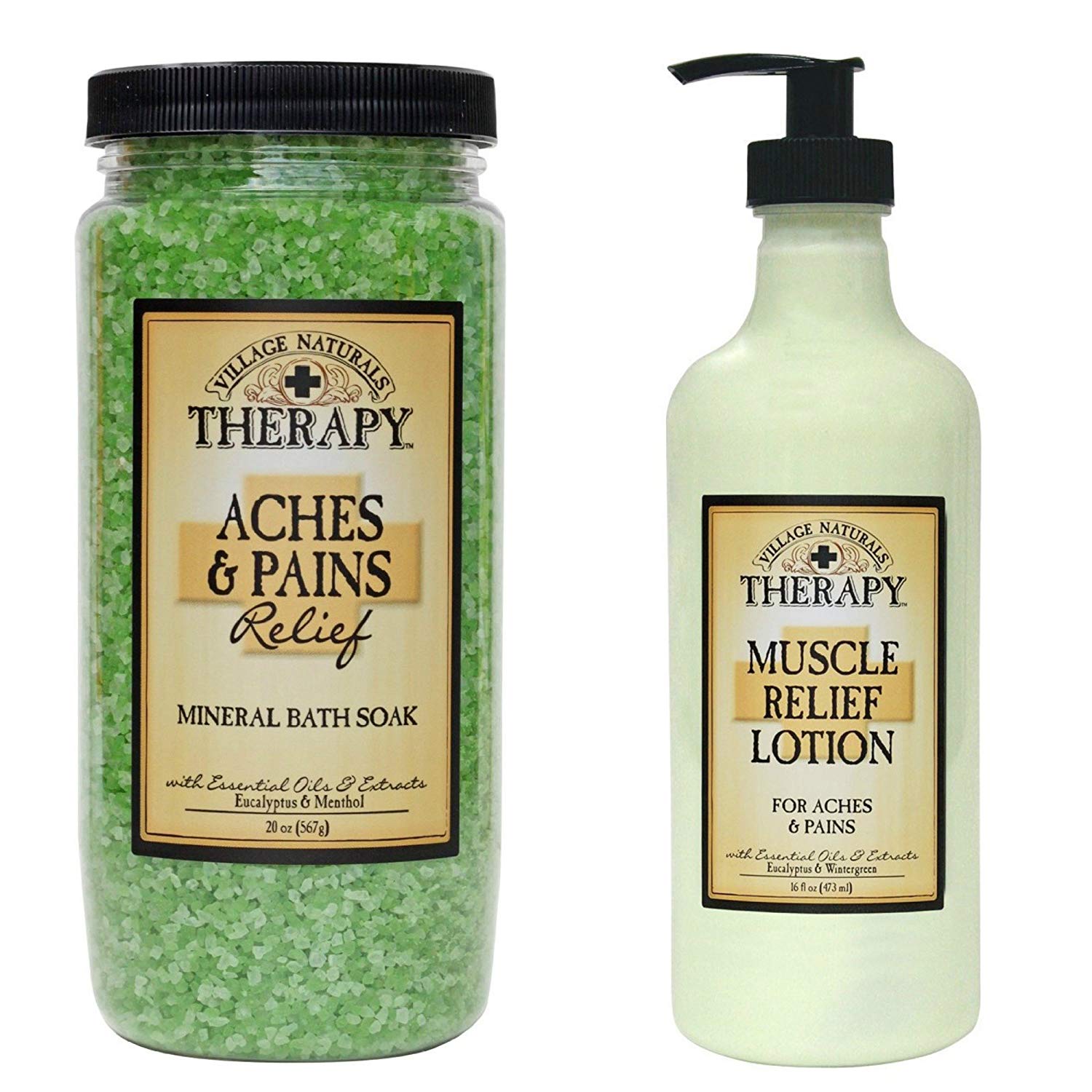 The Village Naturals mineral bath soak contains eucalyptus and menthol and combines sea salt and magnesium sulfate to draw out impurities and relieve tired and sore muscles. After your bath, you can massage the lotion (which also contains eucalyptus and menthol) into your muscles for deep penetrating pain relief.
Akusua Akoto recommended, "Village Naturals eucalyptus/menthol bath. Also comes in bath salts. Absolutely amazing. Haven't found a worthy substitute. Walmart and Amazon has it."
Buy the bath soak and lotion above for $27.99 from Amazon.
4. Overflow Drain Cover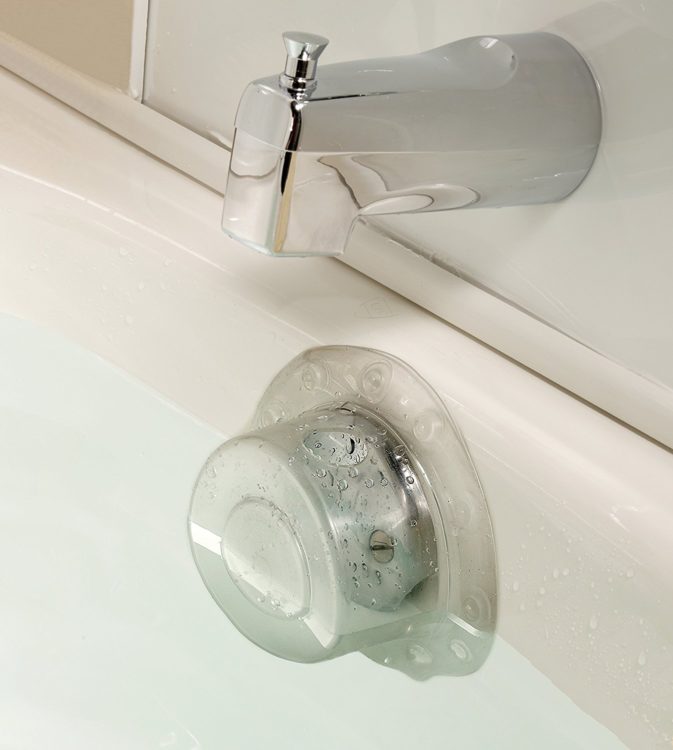 Although it's there for good reason, the overflow drain can be annoying when you're trying to fill your tub up enough to allow your entire body to soak. This cover can lets your fill your tub to the brim – just be careful not to actually let your bath overflow!
Ashley Laughlin said she uses an overflow drain cover. "The overflow drain cover allows my whole body to soak."
Buy the drain cover above for $8.59 from Amazon.
5. Fragrant Jewels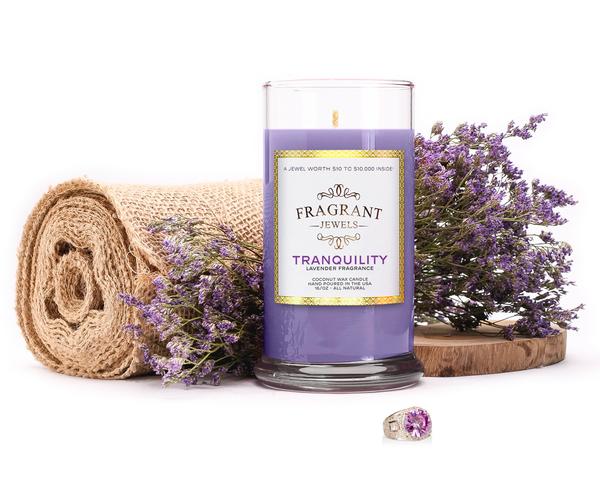 Fragrant Jewels sells candles and bath bombs with a variety of scents, and each product comes with a ring hidden inside. Whether you want to dissolve a bath bomb or light a candle (or both!), these products can help you relax while you soak.
"I indulge in Fragrant Jewels," wrote Mena Focken. "It's a candle and bath bomb company with rings inside the products. The scents are wonderful and relaxing, and knowing I get a 'prize' is just icing on the cake. It's a way to ease my anxiety, which decreases some of my pain."
Buy the candle above for $24.95 from Fragrant Jewels.
6. Norwex Body Cloths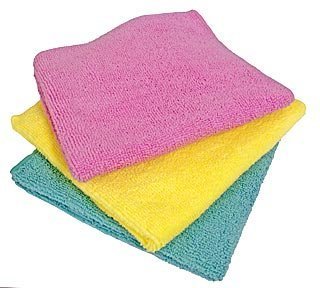 These microfiber body cloths are gentle on your skin and can help remove dirt, oil, makeup or dead skin with just water – no soap needed.
"I use body cloths from Norwex, they clean great and don't have to add soap. It's been really nice on my skin, and no worries about chemicals. Sounds weird, but they actually work super well, plus save money since I'm not constantly having to buy more body wash," said Alicia Thompson.
Buy the body cloths above (set of three) for $28.50 from Amazon.
7. LUSH Shower Jelly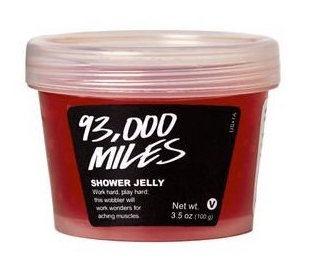 Made with eucalyptus and mint, the 93,000 Miles Shower Jelly promises to cool and soothe cramping muscles and ease aches and pains.
Suzi Turner recommended, "93,000 Miles Shower Jelly by LUSH UK – lasts ages and is warming with its clove and cinnamon scent. It's also very soft and squidgy so a major plus as I find normal bars of soap with 'edges' are enough to cause me pain with fibromyalgia. I also love LUSH's 'dirty' shower gel for its refreshing spearmint lift – again, I never feel awake with fibro but this helps me feel a little less foggy."
Buy the shower jelly above for $19.30 from Amazon.
8. Olay Dual-Sided Body Cleanser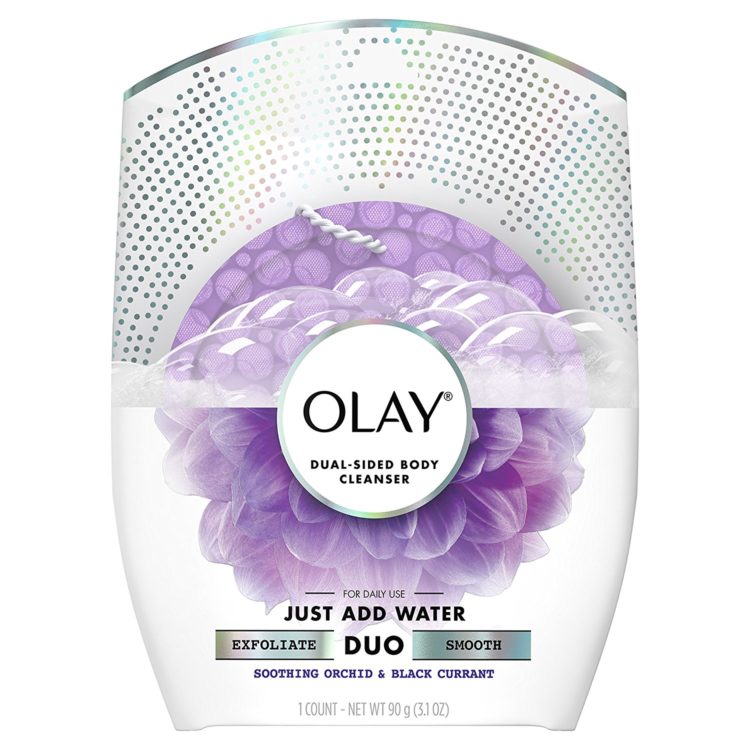 This cleanser has one smooth side and one exfoliating side. Just add water to create a cleansing lather, then hang it up to dry until its next use.
Tia Walters told us, "I have the ivory one in my shower and I love it! You just add water, no squirting body wash on it or having to switch between a separate loofah to areas you want to exfoliate. You just flip it over. And when you're done, you rinse it off and hang dry!"
Buy the body cleanser above (set of two) for $18.20 from Amazon.
9. Himalayan Salt Lamp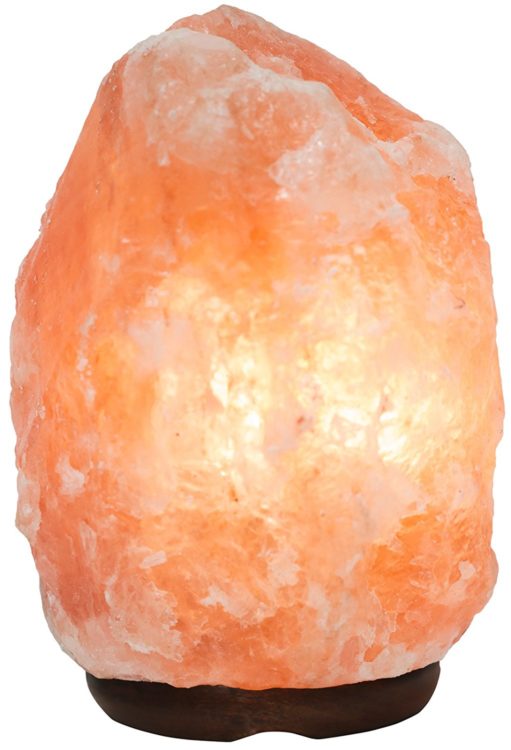 Not only do Himalayan salt lamps look cool and give off a warm glow to set the perfect ambiance for your bath, but they also cleanse and deodorize the air to boost your health and make it easier to breathe.
Trena Renee Seymour said, "[I use] a Himalayan salt lamp in the bathroom. The soft glow is amazing when I'm debilitated by headaches."
Buy the Himalayan salt lamp above for $21.95 from Amazon.
10. Magnesium Bath Flakes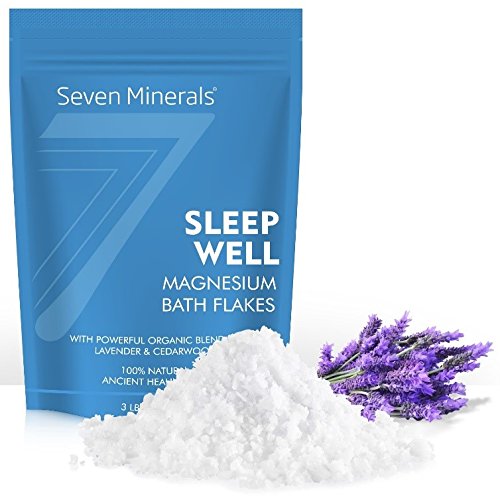 Magnesium flakes have been shown to heal and hydrate skin, decrease inflammation and help with stress relief and relaxation.
Red Claire Redde said, "Magnesium salts. Helps with the spasms (I've got hEDS) and aids the heat in doing its magic. I usually add a few drops of lemongrass or lavender essential oil."
"Magnesium chloride flakes," added Patricia Hamel. "They contain more magnesium than Epsom salts and it absorbs into the skin and muscles while you bathe."
Buy the bath flakes above (3 pounds) for $16.95 from Amazon.
11. Arbonne Rescue & Renew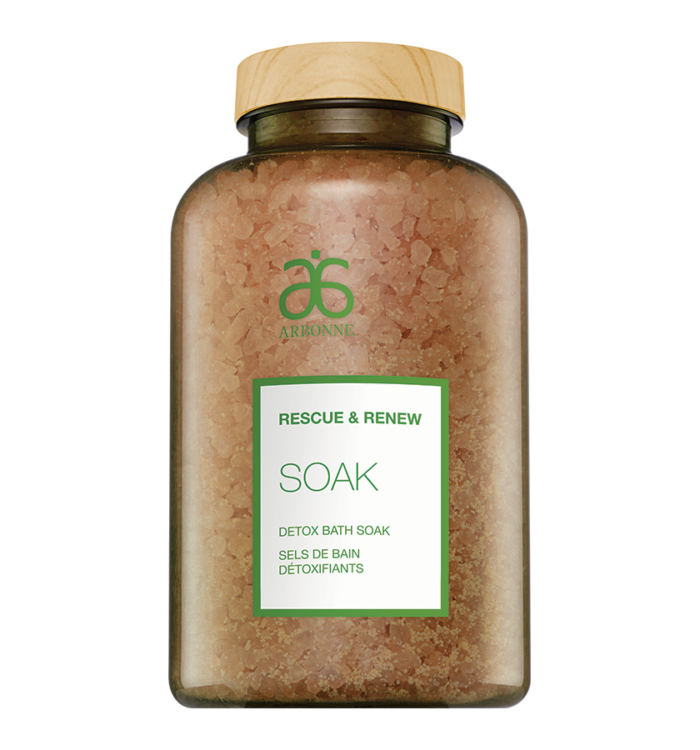 Brandi Stewart wrote, "Arbonne Rescue & Renew body wash. It's gluten-free and hypoallergenic plant-based, since many of us have sensitivities, a relaxing all-natural scent that isn't overpowering, and moisturizes enough that if you are too fatigued to use body lotion after your shower, you don't have to."
Buy the detox soak above for $38 from Arbonne.
12. Essential Oils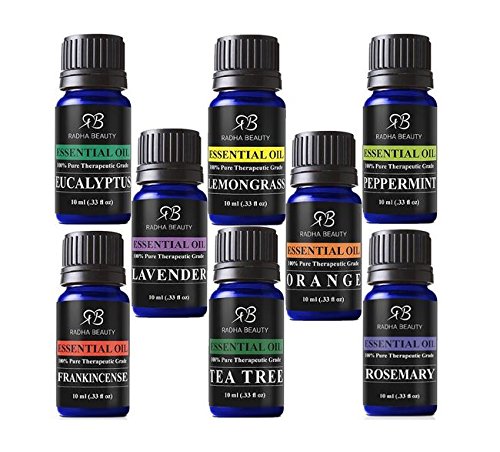 Essential oils can not only make your bath smell heavenly, but different types are believed to have different healing properties, both physical and emotional.
Sarah Hulke Zaidi wrote, "Essential oils really help me relax. Lavender is the go-to, but I also like orange, cypress and sage depending on my mood."
Guisef Volium added, "Organic Epsom salts with peppermint or lavender essential oil. Depending on if I want invigoration or relaxation."
Buy the essential oils above for $16.95 from Amazon.
13. Dove Sensitive Skin Body Wash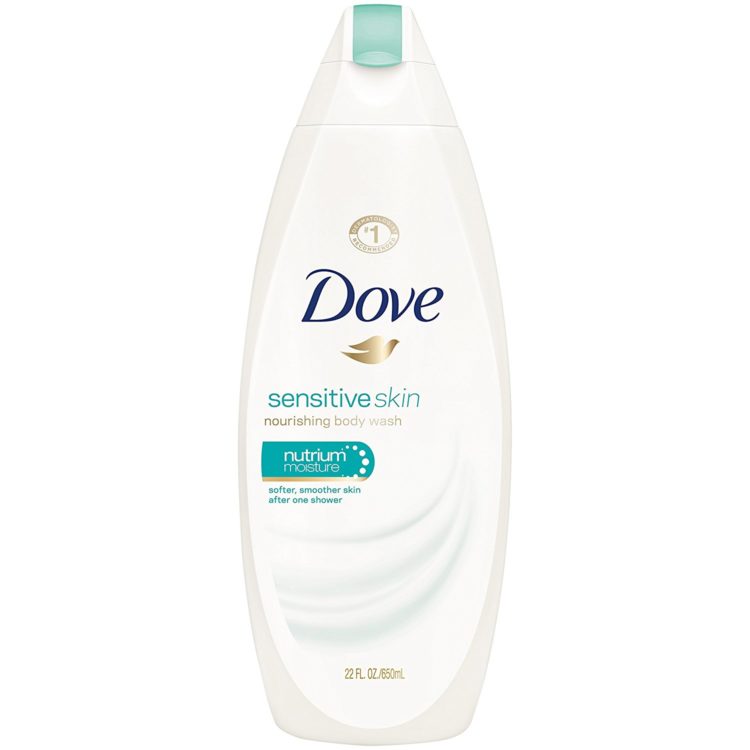 Dove's Sensitive Skin Body Wash is hypoallergenic, soap-free and unscented for those with sensitive skin. It is great for moisturizing your skin while soaking in a bath.
Nicole Noreen Hernandez recommended, "Dove Unscented for Sensitive Skin. I wish I could use all those floral and strong scented body washes but I'm so sensitive to strong scents so I can't. It's hard enough to take a shower without adding strong body washes to complicate things further."
Buy the body wash above for $5.03 from Amazon.
14. Grip Bars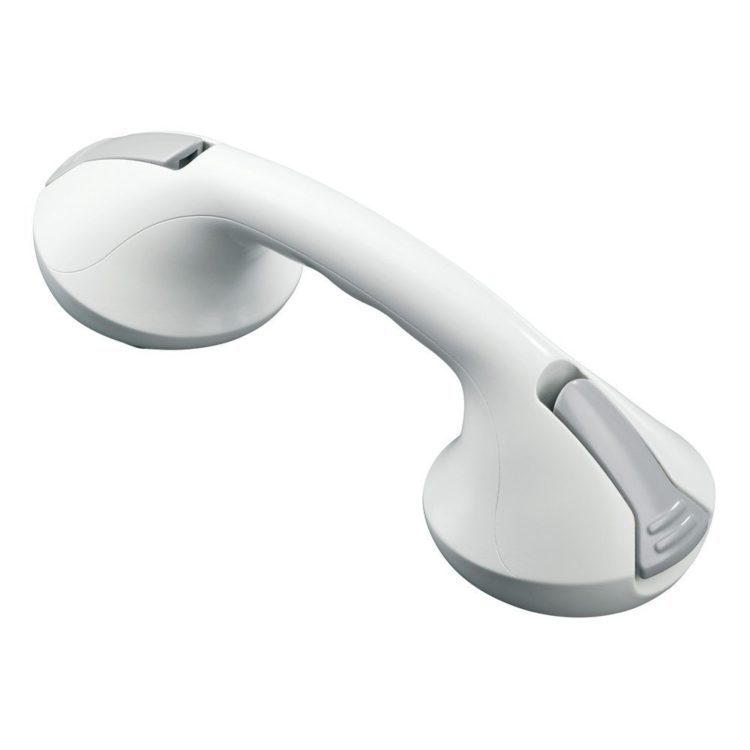 If you struggle with exhaustion, pain, dizziness or balance, installing several grip bars around your tub can help keep you safe and prevent accidents or injuries. Bars that suction onto the wall (like the one above) can easily be moved or even packed for travel.
Olivia Leigh said, "Honestly, getting a shower chair and those suction cup handlebars has been a major help for me when it comes to bathing. Like truly life-changing."
Buy the grip bar above for $15.48 from Amazon.
15. Bathing Milk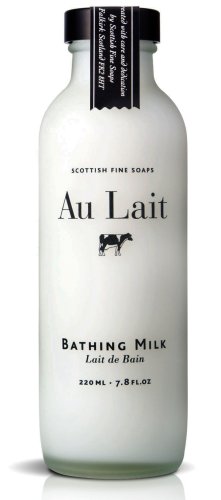 Adding some milk to your bath can help make your skin soft and soothe irritations. It can also be beneficial for relaxation and stress relief.
"A milk bath is so warm and soft on the skin, not exactly for detox, but for relaxation and a bout of anxiety and depression. A few tablespoons toward the faucet as the water warm comes out so it bubbles well. Your skin is so soft when you're done and your joints feel more relieved from the warm water. I don't do it for detox, just to relax. I like Au Lait Bathing Milk by Scottish Fine Soaps, it's heavenly," Mary-Kate Malin told us.
Buy the bathing milk above for $14.39 from Amazon.
16. Bath & Body Works Aromatherapy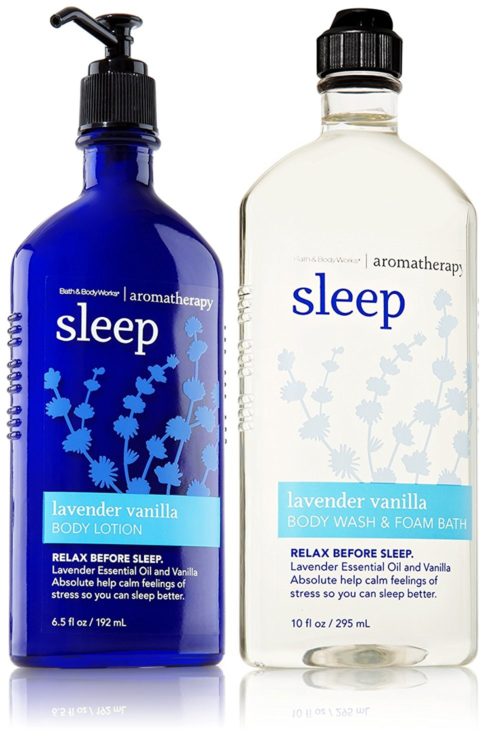 The Bath & Body Works Aromatherapy products aim to relieve stress. There are multiple products that come in a variety of aromas. If you are taking a soothing bath to help you relax before bedtime, the "Sleep" lotion and body wash [featured above] can help calm you with scents of lavender and vanilla.
Brianna Aitchison wrote, "I use Bath & Body Works' Aromatherapy line. It includes: oil (used in massages or a drop in the bath), lotion, body wash/bubble bath, hand soap, sugar scrub, pillow mist and more! They have six different essential oil lines: Stress Relief (my fave – eucalyptus), Energy (orange and ginger), Sleep (fave #2 – lavender), Focus (tea tree), Happiness (mandarin and bergamot) and Comfort (vanilla and patchouli)."
Buy the lotion and body wash above for $20.15 from Amazon.
17. Bath Tray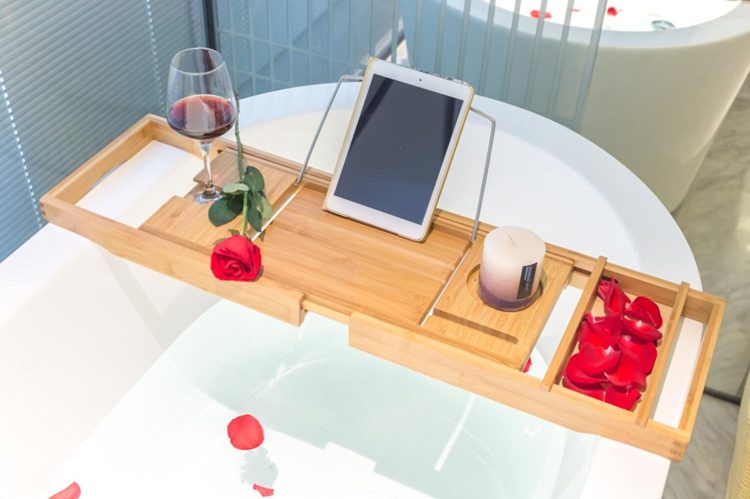 While propping items on a nearby toilet or stool is certainly an option, this bath tray allows you to have everything you need within easy reach – whether you're watching Netflix, reading a book, listening to podcasts or sipping on some wine.
"A bath tray to hold my book," said Jennie Blessing. "No more carpal tunnel or aching fingers and wrists while I read!"
Buy the bath tray above for $32.99 from Amazon.
18. Teadora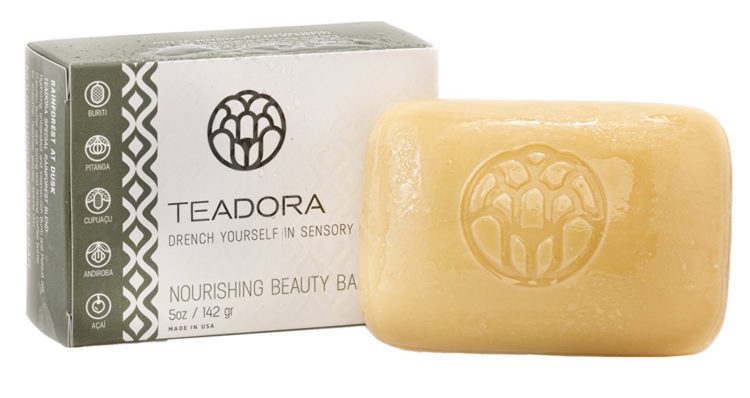 This nourishing beauty bar will get you clean while also hydrating your skin. Plus, it's rich in antioxidants.
Michelle Murray wrote, "Teadora Brazilian Radiance Miracle Shampoo & Conditioner, Teadora Rainforest at Dusk Toning Beauty Bar [featured above]… all are miracles for sensitive skin and have significantly reduced sensitive skin rashes, lesions (from lupus) and plaques (from psoriasis and psoriatic arthritis). Their Teadora Beauty Butter is amazing for extreme dry skin and reduces scarring while healing skin! Thank God I found this brand before I started cancer treatment! I still have hair because this hair care system is really that good!"
Buy the beauty bar above for $10 from Amazon.
19. Witches Brew Bath Bombs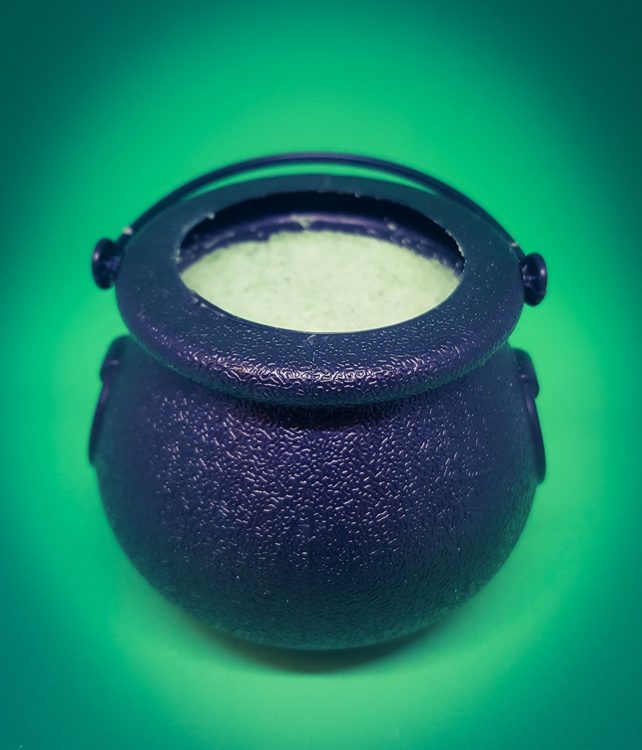 With Halloween just around the corner, it's the perfect time for a spooky bath bomb. Witches Brew handcrafts each bath bomb with natural oils and butters and places them in a cauldron for you to pop in your bath.
"Witches Brew bath bombs!" Tyffanie Elizabeth told us. "I know they won't help you get clean, but they're so relaxing and gentle enough for my allergy prone skin! I feel like I went to a spa after I tumble out of the tub!"
Buy the bath bomb above for $9.95 from Amazon.
20. Johnson & Johnson Body Wash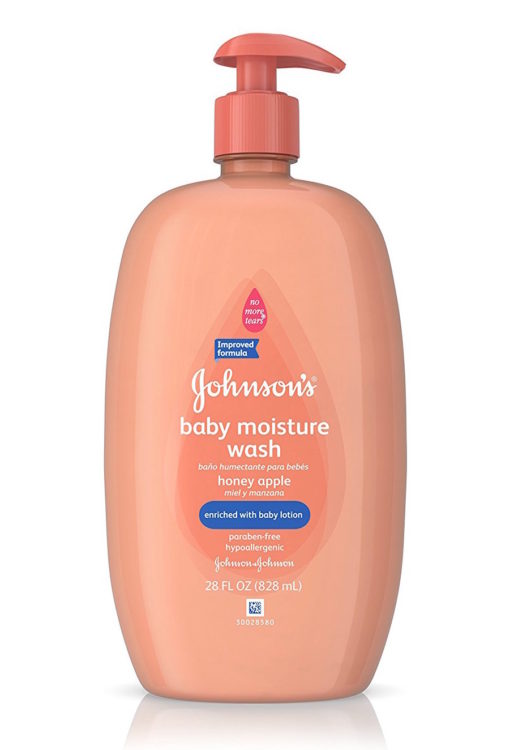 Johnson & Johnson's baby body wash is hypoallergenic, moisturizing and gentle – perfect for those with sensitive skin. It also comes in a variety of scents so you can choose the one that works best for you.
Abigail Robertson wrote, "Hypoallergenic Johnson & Johnson (or generic equate) baby wash instead of bubble bath liquid for my sensitive skin. If you can tolerate fragrance, the bedtime bath wash has a very mild and soothing scent."
Buy the body wash above for $17.76 from Amazon.
21. Tree Hut Body Scrub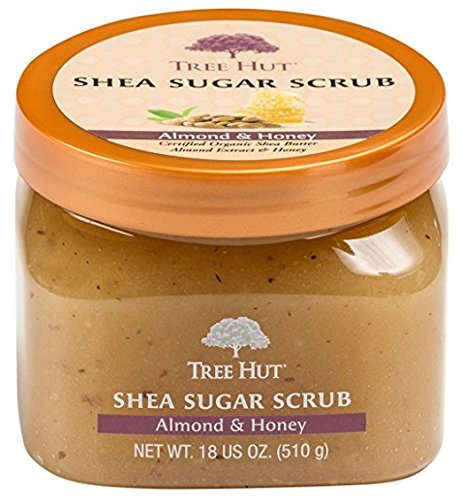 If you're looking for a gentle and moisturizing way to exfoliate, this scrub is made from sugar and shea butter. There are a number of different scents to choose from, whether you're looking to feel invigorated or relaxed.
Tia Rials said, "Tree Hut body butter and scrub. They don't break the bank, smell amazing and… you can get it delivered to your doorstep if you're housebound."
Buy the body scrub above for $23.28 from Amazon.
22. Splash Tunes Shower Speaker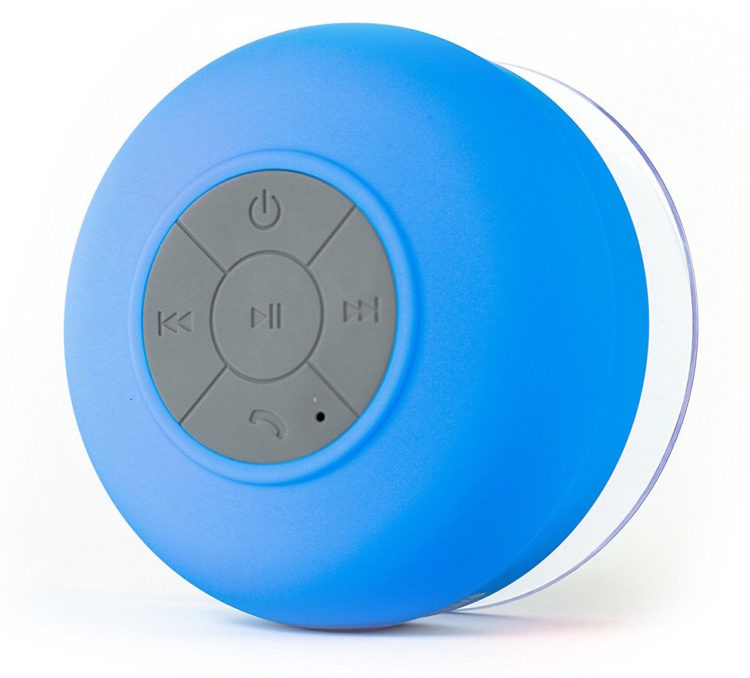 This small, wireless, waterproof speaker suctions onto your tub so you can listen to your tunes, podcasts or audiobooks while you bathe without worrying about water damage.
"I have a Splash Tunes waterproof speaker I got on Amazon in my shower and play my favorite tunes on it when I'm showering. I have an immune deficiency and fibromyalgia that both significantly limit my energy. I find that when I focus on singing along with the songs, instead of how little energy I have left, I am actually able to enjoy my shower and wind up feeling a little better when I'm done," wrote Mary-Jane McDonald.
Buy the speaker above for $34.95 from Amazon.
23. Himalayan Bath Salt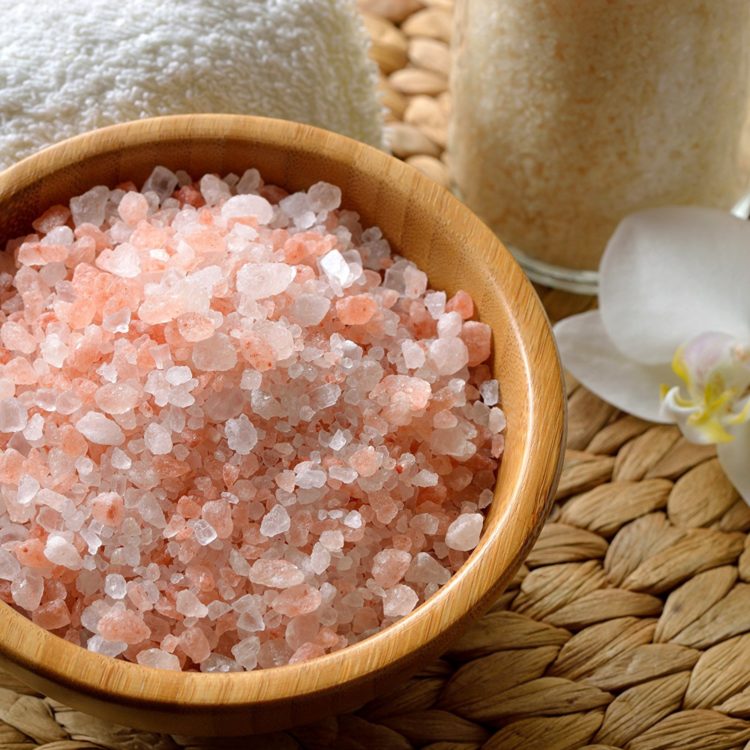 Himalayan salt is known to have a number of health benefits, including stimulating circulation, lowering blood pressure and removing toxins from the body.
Danielle Lewin said, "I use Himalayan bath salt, supposed to be a more pure form than Epsom salt (higher mineral content). I usually have one to help with seizure recovery as well as deal with 'aches and pains.' Bonus: makes your skin really soft and smooth as well!"
Buy the bath salt above for $9.49 from Amazon.
24. Natural Bath Balls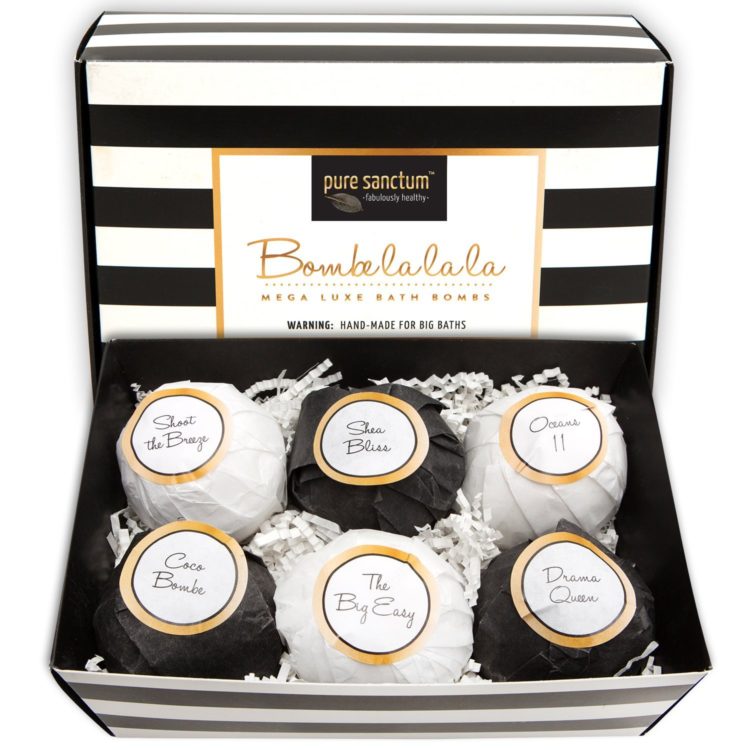 These bath balls are made with shea butter and essential oils and come in an assorted pack so you can try out different fragrances. Each is about the size of a tennis ball to make sure your bath is luxurious and healing.
Chelsea Aloma Cogan wrote, "Natural Bath Balls: Bombe la la la pure sanctum brand. They are all natural and contain Epsom salts. They are the only thing that really help when I get tension headaches and they are great for achy muscles and joints too. Another plus is that they are great on sensitive skin."
Buy the bath balls above for $25.64 from Amazon.
25. Aveeno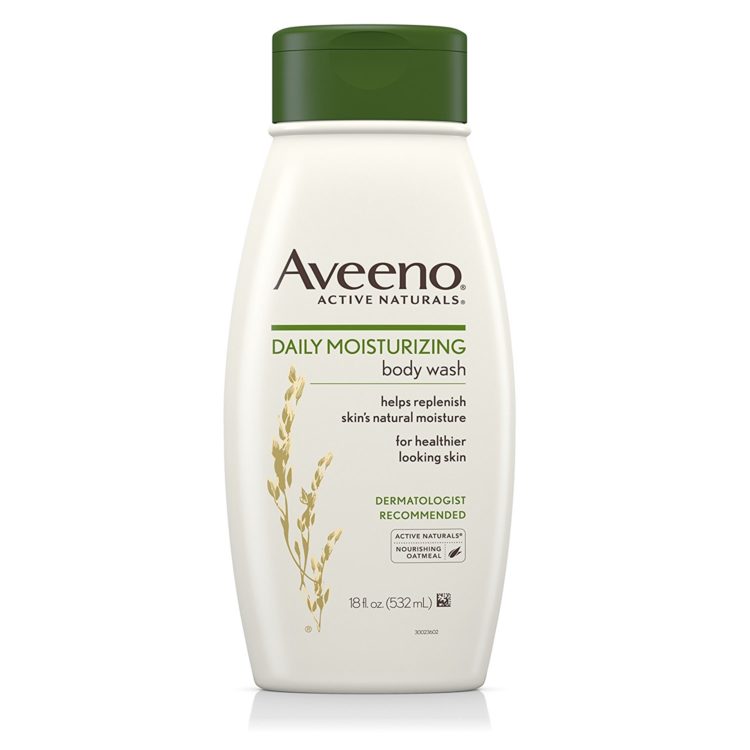 This body wash is gentle for those with sensitive skin, moisturizes your body and contains oatmeal to help relieve dry, itchy skin. The wash featured above is lightly scented but Aveeno also carries unscented washes as well as washes with fragrances like lavender and chamomile.
Nicola Byers Paton told us, "Aveeno is fantastic for all skin types but my daughter gets it prescribed for eczema. Use bath stuff and moisturizer. Brilliant stuff. Not cheap but well worth it!"
Buy the body wash above for $5.29 from Amazon.
26. Bath Lift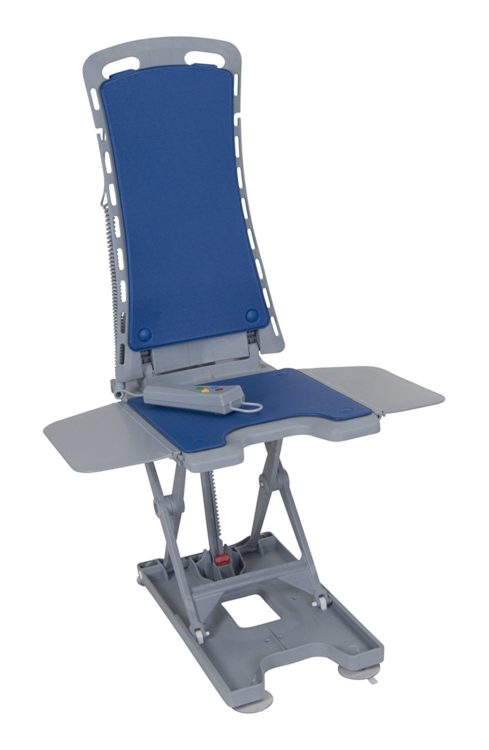 If you have an illness or disability that makes getting in and out of the bath difficult, a bath lift can help you lower yourself into the tub. While many bath lifts tend to be a bit pricey, it may be a good investment for those who find baths to be beneficial for their health and symptoms.
Coleen Indge recommended, "[The] Mangar inflatable bath cushion – not cheap, but essential as it's like a bath lift and lowers you into the bath."
Buy the bath lift above for $332.99 from Amazon.
27. Pantene 5-in-1 Shampoo and Conditioner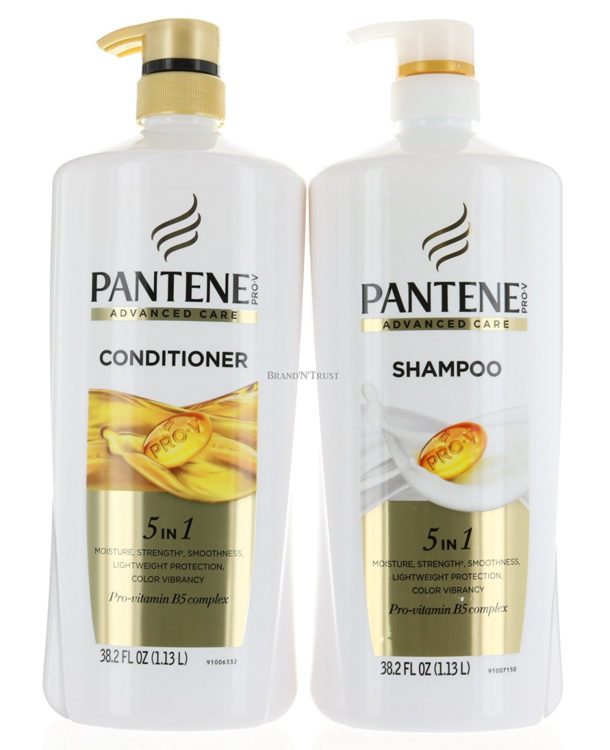 Pantene Advanced Care shampoo and conditioner offers five solutions in one formula for your hair: moisture, strength against damage, smoothness, color protection and damage repair.
Caroline Ayala Rich wrote, "Believe it or not, my Pantene 5-in-1 has a light patchouli scent to it. I use it all over and the scent relaxes me."
Buy the shampoo and conditioner above for $29.80 from Amazon.
28. LUSH Bath Bombs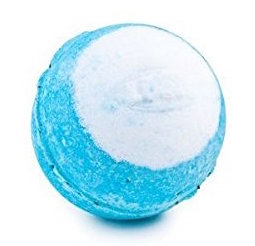 LUSH bath bombs are made with essential oils and come in a variety of colors and fragrances for any mood or occasion.
Brianna Aitchison told us, "I have sensitive skin. LUSH bath bombs have always seemed to be my go-to. They are all natural and don't do animal testing (big deal to me). They have so many different bombs, scrubs, body washes and lotions to help with everything! The people are always super helpful and you can test anything right inside the store. They use essential oils so they smell amazing while calming/relaxing."
Ash Lahiff said, "Twilight bath bomb from LUSH – lavender helps soothe your muscles and your overall well-being. Intergalactic bath bomb from LUSH – first off, looks amazing in the bath! Secondly, the mint in it is amazing for sore and achy muscles. This bath bomb has saved me so many times! And last, Big Blue bath bomb from LUSH [featured above]. Big Blue has Epsom salts, which have top levels of magnesium which are awesome for sore and tired muscles and lavender to soothe you and a bit of lemon to perk you up! It also has a type of seaweed in it, which is full of nutrients and reminds you of bathing in the sea (minus the sharks and sand in your swimmers!)"
Janelle Fernandez added, "LUSH bath bombs! Especially when my fibro is kicking off. If you're into essential oils you can recognize the ingredients that help with inflammation. Plus it's nice to pamper yourself for getting through the day like a true pain warrior!"
Buy a bath bomb set for $27.99 from Amazon.