16 Types of Bedding That Help People With Chronic Pain Sleep Better
---
Editor's Note
We hope the products below, all recommended by our Mighty community members, help you or a loved one in your health journeys. Just so you know, The Mighty may collect a share of sales from the Amazon links on this page. Prices and product availability are accurate as of November 28, 2019.
For the average person, picking out bedding can be a bit of a process. You want something that's cool in the summer but warm in the winter, that's soft and luxurious but still in your price range.
But choosing sheets and a comforter can be even trickier if you live with chronic pain. Some fabrics and styles that feel decently comfortable to most people might irritate your skin or make you feel too hot or too cold. Plus, if you have a chronic illness, you likely spend more time in bed than your healthy friends, so it becomes even more important to find bedding you love.
To help those who are still looking for comfortable bedding, we asked our Mighty chronic pain community what styles and brands of bedding they use. Here are their recommendations.
1. 1000-Thread Count Egyptian Cotton Sheets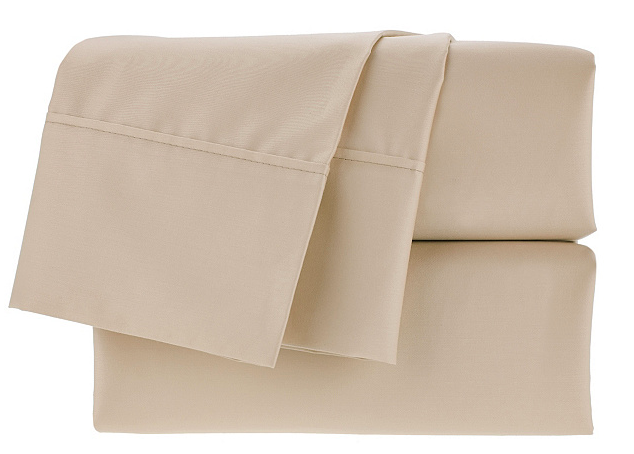 Alicia Andrus told us, "Luxury thread count sheets. And only the real ones made of all cotton, Pima and Egyptian are great. Sounds outrageous and is expensive, but they last super well, and don't get too hot or cold for me. Plus they have a little bit of weight to them that feels good. I found them via QVC, Northern Nights brand [featured above]. I watch for clearance to appear and snap up extras. I love my 1000 thread count sheets."
"1,000 thread count," said Carrie Stallings. "They keep you cool and are easy to change positions on. I love my Egyptian cotton sheets. They are worth the money."
Samm Davidson added, "High thread count Egyptian cotton. I don't scrimp on my bedding, but if you treat them properly they will last far longer than less expensive sheets."
Buy the sheets above for $64.30 from QVC.
2. Bamboo Sheets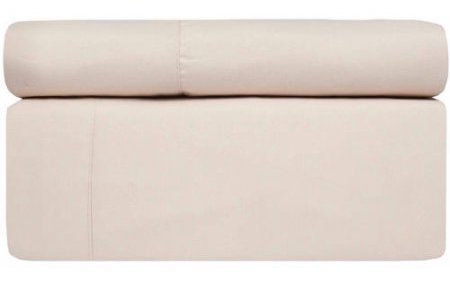 Laura Steiner Bowes said, "Bamboo sheets are my go-to! The right softness for tender skin, cool enough to fall asleep and moisture-wicking for when the sweats set in."
Savannah Ellis wrote, "Bamboo sheets and a plush oversized blanket are my favorites. They keep me warm and are soft to the touch so it makes it easier when my skin is being extra sensitive."
Meaghan Kate added, "Bamboo sheets, because they are not only deliciously soft but are water wicking so when the cold sweats hit they are gold."
Buy bamboo sheets for $29.99 from Amazon.
3. Heated Mattress Pad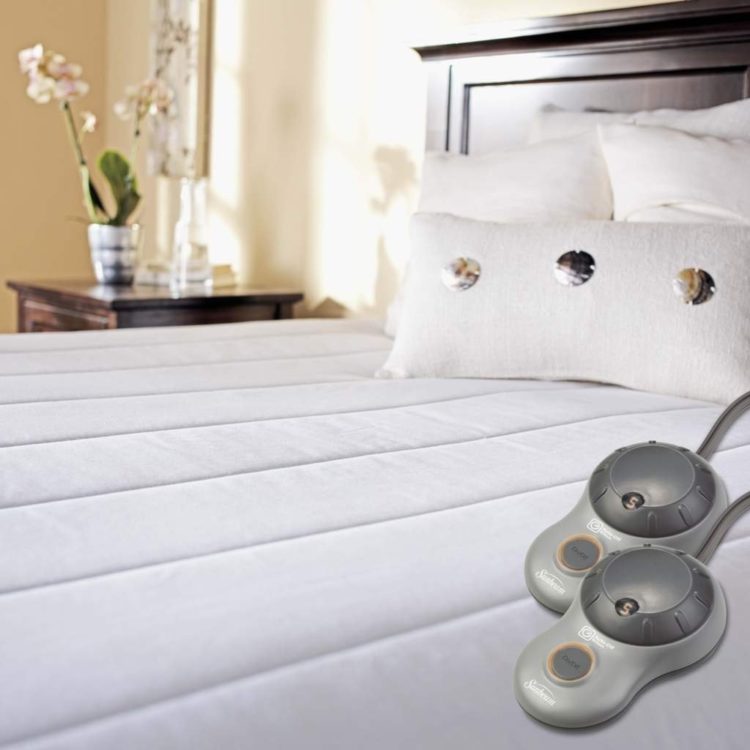 Mary Magpie told us, "I bought a heated mattress pad on Amazon. It's been such a good purchase. Being cold makes my pain so much worse. It has a 10-hour automatic shut off. I turn it on maybe 10 to 15 minutes before I go to bed, that way I can climb under the covers and the bed is already nice and toasty for me. The dogs love it, too!" 
Melissa Strayhorn added, "My absolute favorite is my heated mattress pad. It's great for cold weather but also great for pain."
Buy the heated mattress pad above for $69.99 from Amazon.
4. Micro Flannel Sheets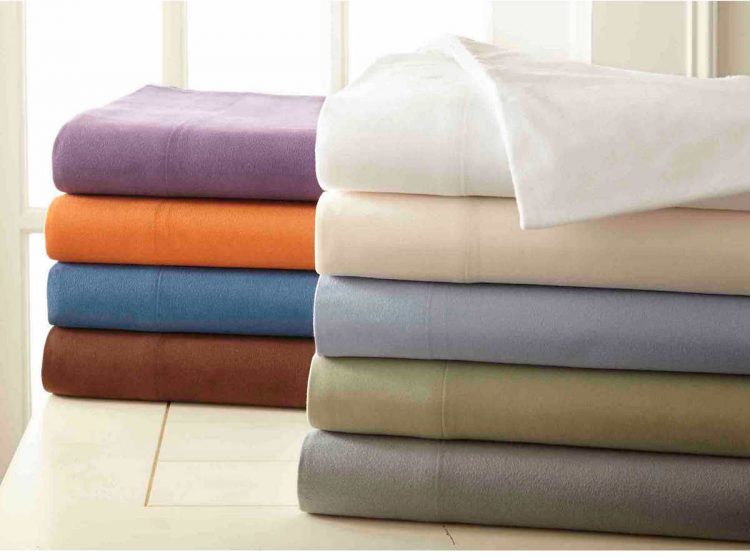 Bea Dalbs wrote, "I picked up a flannel bed set from Costco. Best almost-winter decision I've made yet. I also love my king-size microplush blanket and down comforter."
Kate Winter Davis added, "Flannel sheets, especially the moderately expensive kinds. High quality sheets cause me so much less pain. It's amazing how much my fibromyalgia reacts to rough sheets."
Buy micro flannel sheets for $36.99 from Amazon.
5. Silk Duvet Cover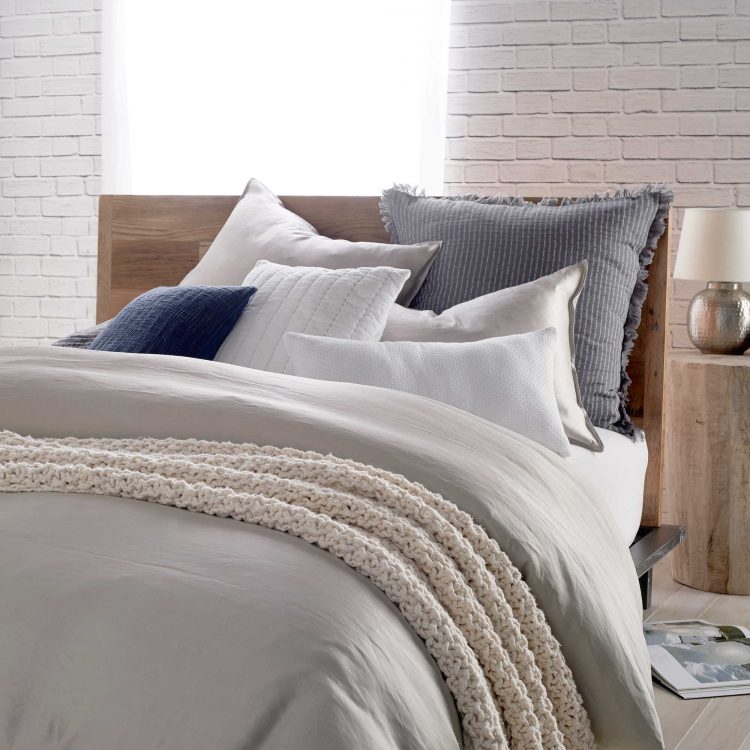 Samm Davidson wrote, "I use a silk duvet. Hypoallergenic, has a decent weight, adjusts to multiple seasons so it isn't too hot or cold (which is important for me with temperature regulation issues and night sweats). I haven't missed my feather down duvet."
Buy a mulberry silk duvet for $309 from Amazon.
6. Jersey Knit Sheets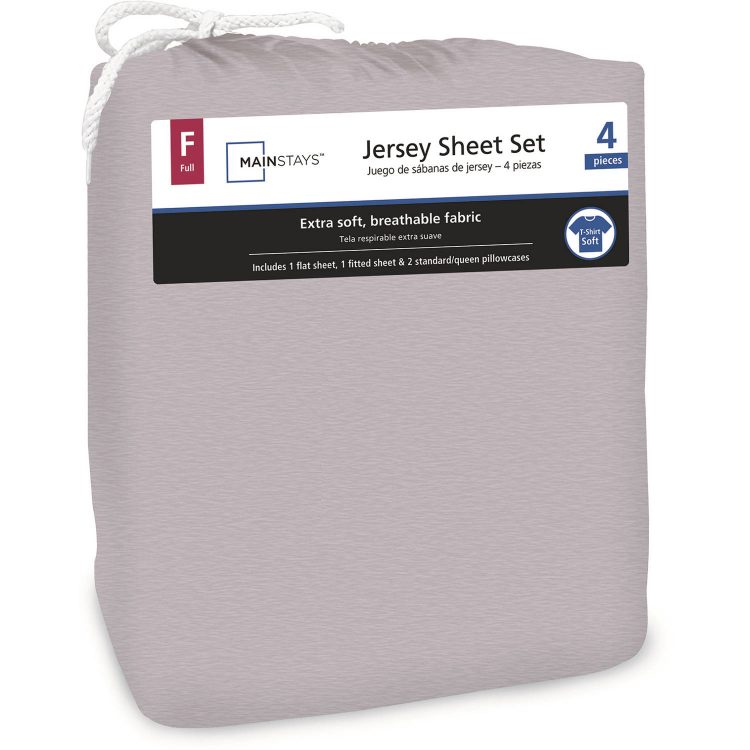 Megan Stringfellow said, "[These are the] only sheets that breathe with me and are soft enough not to irritate my sensory issues [featured above]."
"I like the jersey sheets that Walmart sells. They are a really soft cotton t-shirt like material. They are very soft and comfortable and I can sometimes just sleep with the top sheet because they are nice and warm," wrote Savannah Pittsley.
Kellie Vanasse added, "Jersey sheets… so soft and not hot or cold… feels like a comfy set you've had for years right out of the packaging."
Buy queen jersey sheets for $44.99 from Amazon.
7. All Seasons Down Alternative Comforter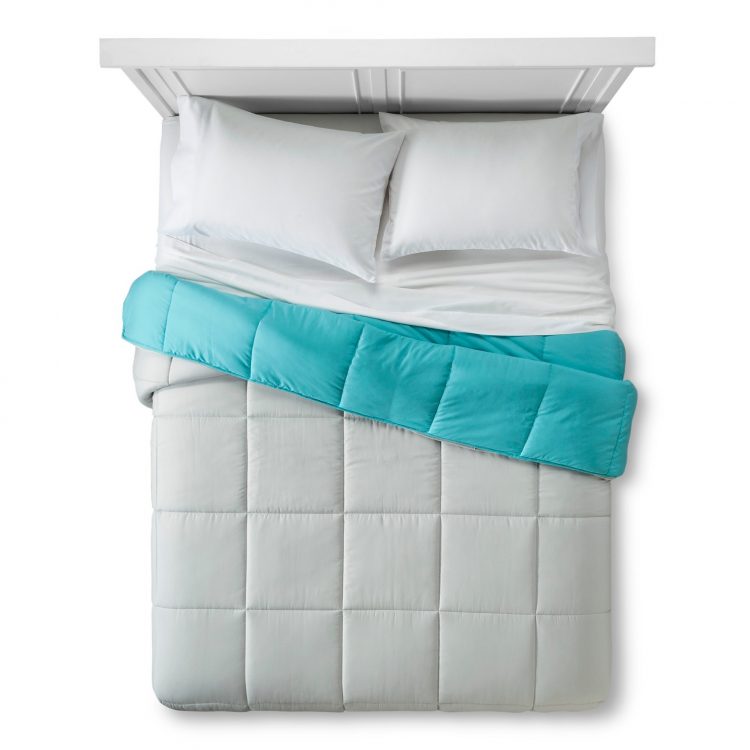 Melissa Strayhorn told us, "I have tried different quilts and comforters but my favorite is a lightweight all season down alternative comforter I got from Target."
Becky Eisenbraun said, "I use down pillows and down, or down alternative comforter. I also like high thread count sheets and an electric blanket."
"Down alternative comforter with soft sheets," added Lisa Matson. "In the winter I use a heated throw blanket under the comforter for warmth."
Buy the comforter above for $36.99 from Amazon.
8. Cotton Sheets With Satin Finish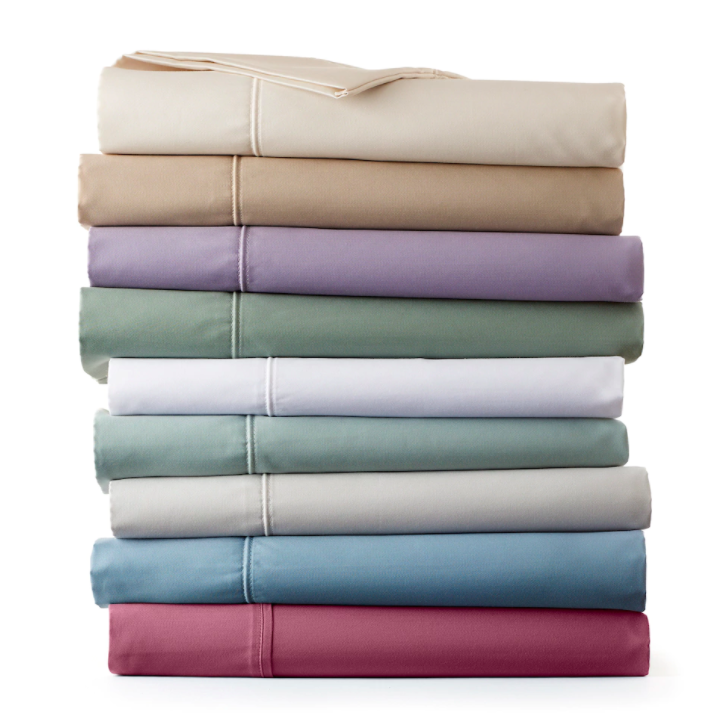 "Sheets are so important," Melissa Strayhorn told us. "Certain materials can be itchy or hot. I love Kohl's Sonoma Goods for Life 300-thread count sheets [featured above]. The percale cotton is so soft and gets softer each wash. They don't pill like some materials do and they feel cool."
Michelle Murray added, "Amazon has good prices on high thread count 100 percent cotton satin finish sheets that are just soft and cool and perfect! I spend much more on my bedding than most people think is reasonable because we spend a lot of time in bed and that's where true healing happens I believe… when we are asleep. It's worth it to use the best quality you can afford in bedding; you will sleep better for it."
Kelly Reynolds Hattam said, "I recommend Florence Broadhurst sheets and covers. It's not always about the thread count, it's about how they are woven. I have 1,000-thread count cheaper sheets that don't wash well or last. Florence Broadhurst sheets and covers do. The sheet sets are 400-thread count and are made from 100 percent cotton sateen. So, so, so good and feel just as new after every wash. Pricey but worth it! And when spending so much time in bed it is sooooo worth it, as you are worth it!"
"The satin ones stay so cool, even if I feel inflamed and feverish. Not to mention that even painsomnia is a little bit easier when you're at least comfortable," added Ray Lynn Elizabeth.
Buy the sheets above for $99.99 from Kohl's.
9. Linen Duvet Cover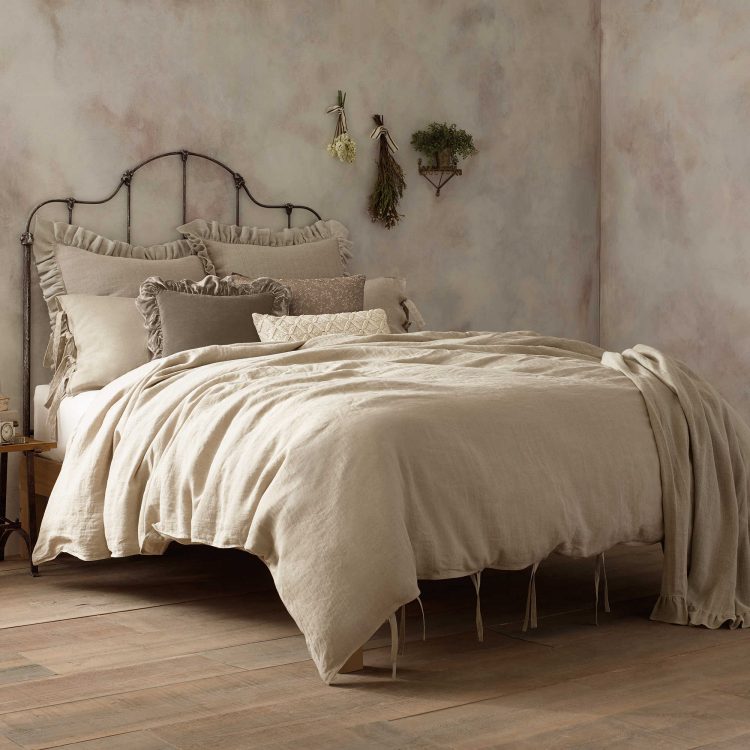 "I use a linen duvet cover (inside is a medium weight goose down) and soft cotton sheets. The linen keeps me feeling comfortable because I wake up in sweats if I don't feel well," Kathryn Steudle wrote.
Buy the duvet cover above for $135.99 from Amazon.
10. Cotton Damask Sheets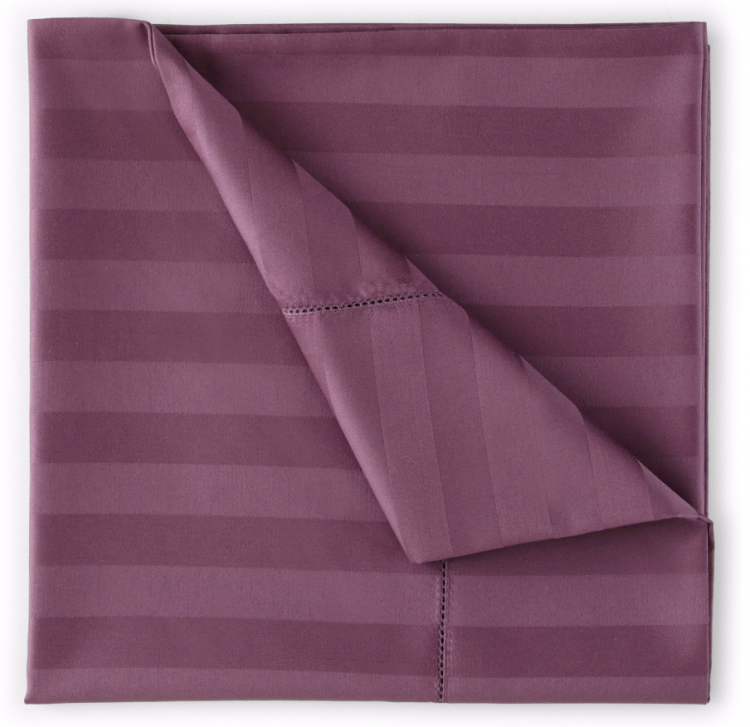 "Royal Velvet sheets from JC Penney," said Shannon Ferro. "They are so thick and smooth. They make me feel like I am at a hotel. Also we have four euro square pillows that are very nice for sitting up or elevating your torso in bed."
Buy the sheets above for $39.99 from Amazon.
11. Oversized and Overfilled Comforter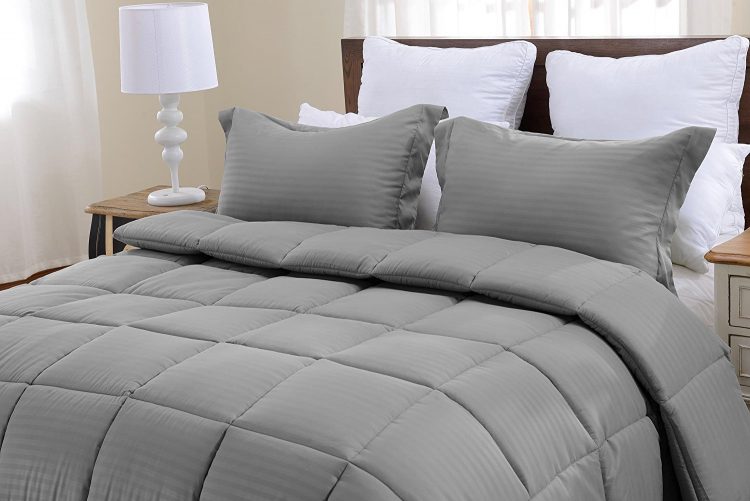 Christina Acevedo told us, "I go to discount stores such as Ross, Marshall's, or TJ Maxx to buy high quality luxury bedding at half the price. This is the same merchandise sold at other retailers that is passed on as inventory changes. I use duvets or heavy comforters that are overstuffed. This applies a light pressure to my aching body."
Buy the comforter above for $84.99 from Amazon.
12. Cotton Percale Sheets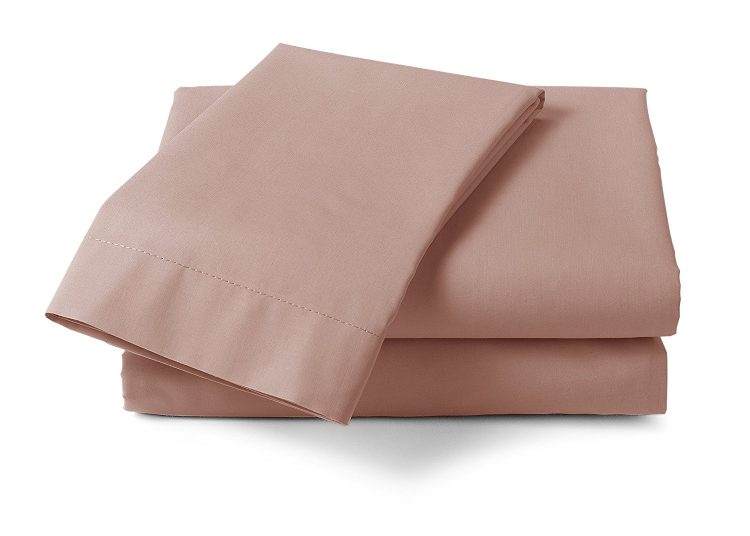 "Cotton percale sheets," recommended Denise Sebesta Lanier. "They breathe, they're cool to the touch and very soft."
Buy the sheets above for $57.99 from Amazon.
13. Silk Sheets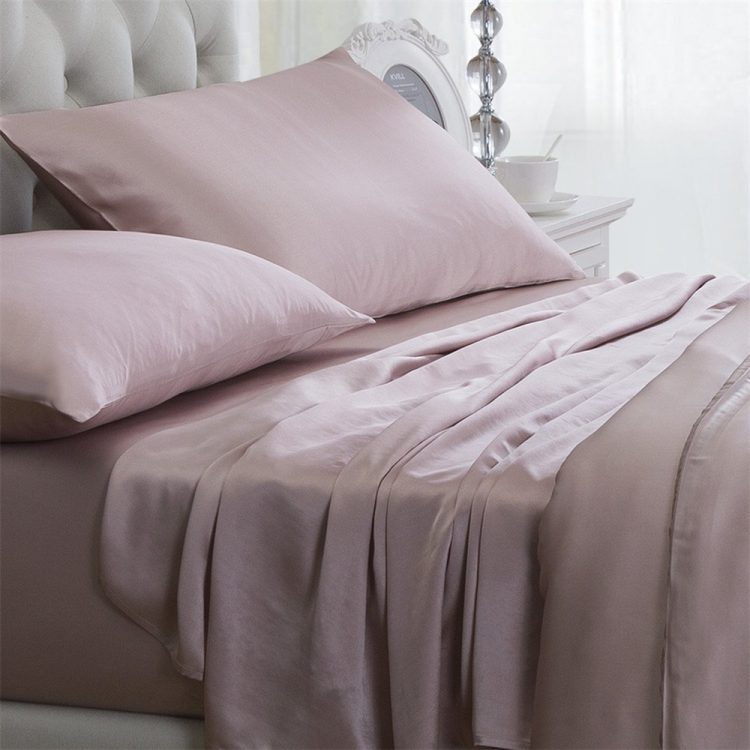 Laurie Knutsen wrote, "I love silk sheets. I can turn over and twist around and thrash about without feeling trapped in the bed. And my clothes don't get all bunched up."
Buy the sheets above for $399 from Amazon.
14. Lamb Wool Comforter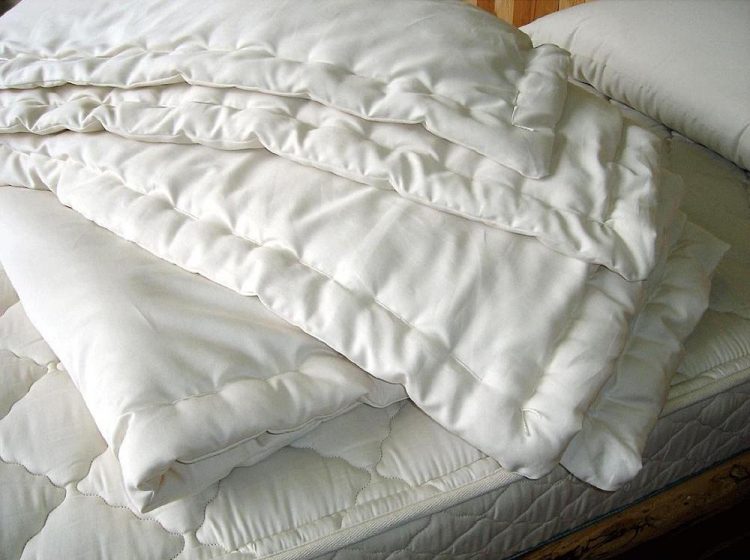 Barb Wilkins said, "My duvet is filled with lamb's wool from Australia which is lighter, wicks moisture and feels like a pillow."
Buy the comforter above for $380 from Amazon.
15. Microfleece Sheets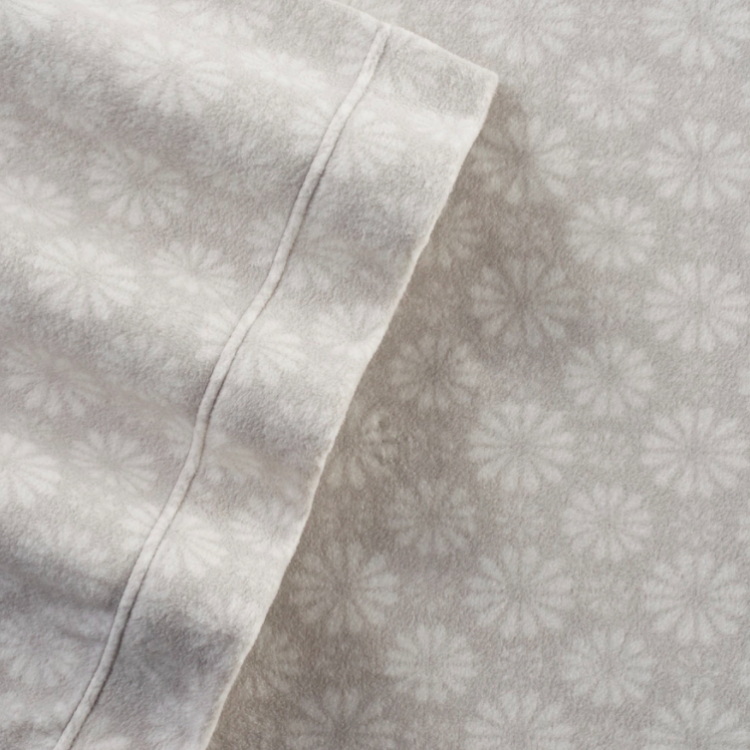 Alyssa Marie told us, "Kohl's Cuddl Duds microfleece sheets. I get cold easily and the cold triggers my symptoms so I love these sheets."
Buy Cuddl Dud sheets for $58 from Amazon.
16. Pima Cotton Sheets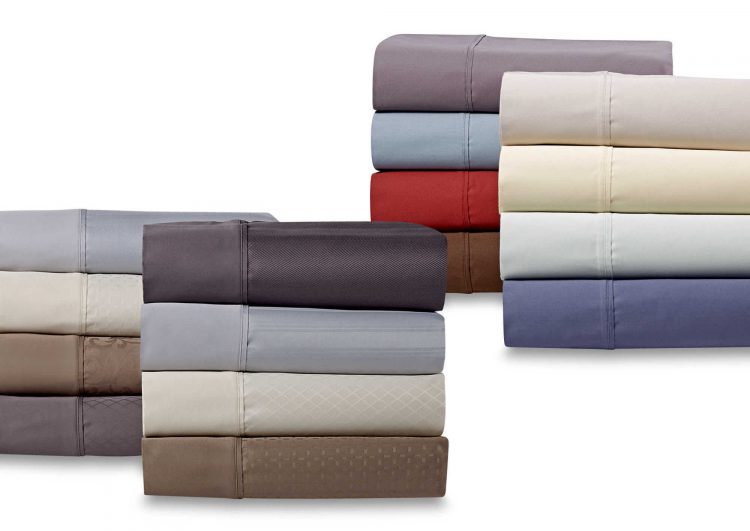 "Wamsutta [featured above]," recommended Jane Balcerek. "Cotton, long lasting, warm and also cool."
Buy the sheets above for $81.99 from Bed Bath & Beyond.
Looking for other bedding products? Check out our community's recommendations for pillows, alternative pillows, blankets and mattresses.
Originally published: November 3, 2017