13 Period Products People With Chronic Illnesses Swear By
---
Editor's Note
We hope the products below, all recommended by our Mighty community members, help you or a loved one in your health journeys. Just so you know, The Mighty may collect a share of sales from the Amazon links on this page. Prices and product availability are accurate as of publication.
Article updated on March 14, 2019.
Getting your period isn't exactly a fun time for anyone – but for those with chronic illness, it can come with some extra challenges. Maybe you have a condition like endometriosis or polycystic ovary syndrome (PCOS) that affects your reproductive system and causes your time of the month to be extra painful. Or perhaps your illness causes you to have sensitivities to certain materials, making standard pads and tampons uncomfortable and irritating.
That's why we asked those in our Mighty chronic illness community which menstrual products they use while they're on their period. Some of these products focus on pain relief while others offer comfortable options for collecting your flow; together, hopefully they can help make dealing with your period and chronic illness a bit more manageable.
Here are our community's recommendations.
1. Always Infinity Pads
Always Infinity pads are made with light FlexFoam material that molds to your body shape and absorbs up to 10 times its weight. The pads come in various sizes so you can find your ideal fit for both day and night.
"I personally love the Always women's products because they have different fabric textures for people like myself with skin sensitivity. The Always Infinity memory foam pads work the best and don't break out anything down there," Beverly Gwin told us.
Buy the pads above for $20.66 from Amazon.
2. The DivaCup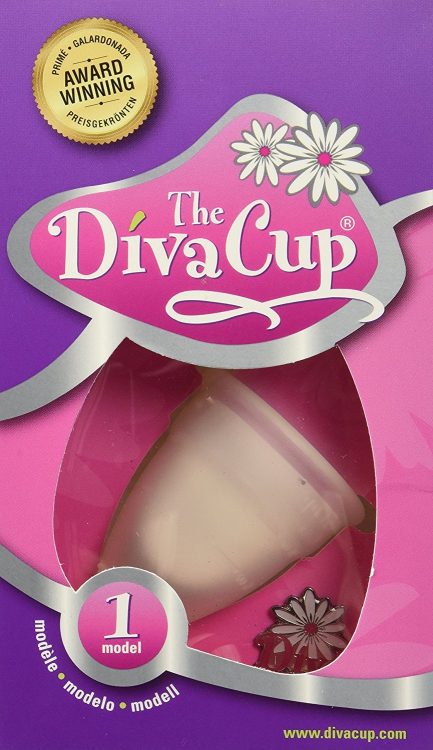 The DivaCup is a bell-shaped menstrual cup that is worn internally and sits low in the vaginal canal, collecting rather than absorbing your menstrual flow. A reusable alternative to tampons and pads, the DivaCup can offer up to 12 hours of  protection and is odor-free.
Liberty White wrote, "Because I would tend to sleep for 12 hours or more straight through, it was important for me to find a product that would stand up to these conditions without risk of TSS [toxic shock syndrome]. DivaCup fit the profile. I absolutely love it. I don't really even have to think about my period except for when I wake up and before I go to bed. Nothing could be easier."
Buy the cup above for $29 from Amazon.
3. Heating Pad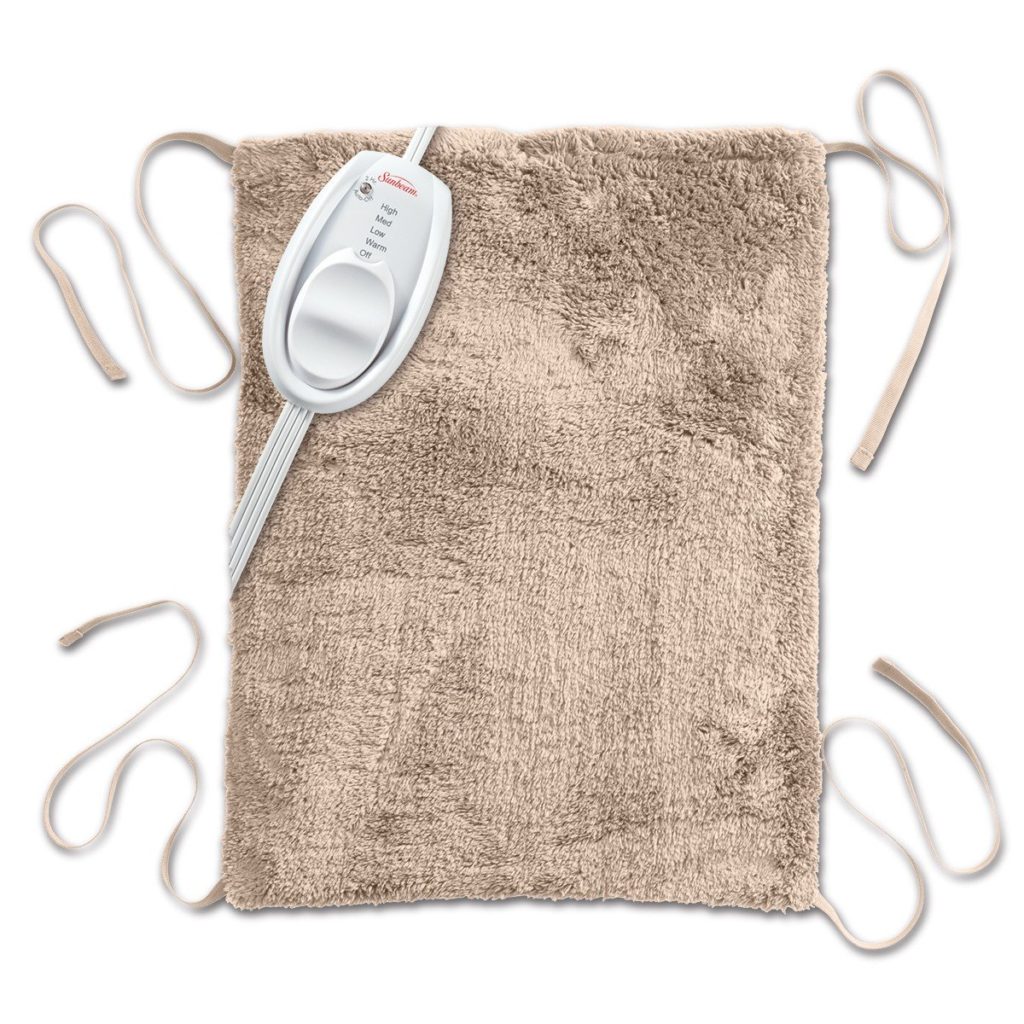 This electric heating pad can help soothe pain and cramps during your time of the month.
"Heat is fantastic for me. It distracts from the pain and soothes my cramps. Pain relief medication seldom works so I use a hot water bottle or heat patch as needed," said Pandora Le-ann Patrucci.
"I didn't have a heating pad until my first truly loving boyfriend bought me one at 25. Heating pad," Chelsea Wagner recommended.
Buy the heating pad above for $18.46 from Amazon.
4. Reusable Cloth Pads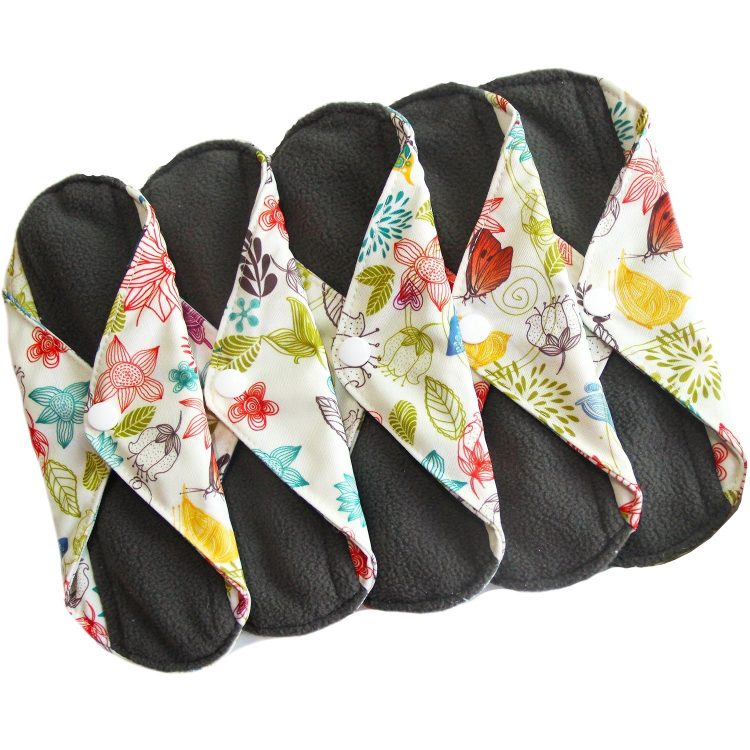 These reusable cloth menstrual pads are super absorbent, leak-proof and odor-neutralizing and can be used for up to 10 hours. They act like sanitary napkins, just without the bulk, and the moisture-wicking technology keeps you dry without chafing.
Jillyn Allred told us, "A menstrual cup (take the quiz from Put A Cup In It to find your good fit) or cloth pads from a good seller (I use Leader Seaming. She battles endometriosis herself along with other chronic issues). I bleed eight to 12 ounces in four days and these methods can keep up. An average woman bleeds two to five ounces. When I switched to reusable products my debilitating cramps went away. It's been nine years now! And if I use disposables I'll start to cramp again. I use my pads now for the majority because with three prolapses my cup isn't super comfortable. But before my last baby I used only my cup. My pads are amazing because they are sooooo thin, don't give me rashes and I don't feel all wet (due to materials she uses)."

"I also use reusable pads and they're much more comfortable than disposable pads," Heather Marie said.
Buy the cloth pads above for $18.99 from Amazon.
5. TENS Unit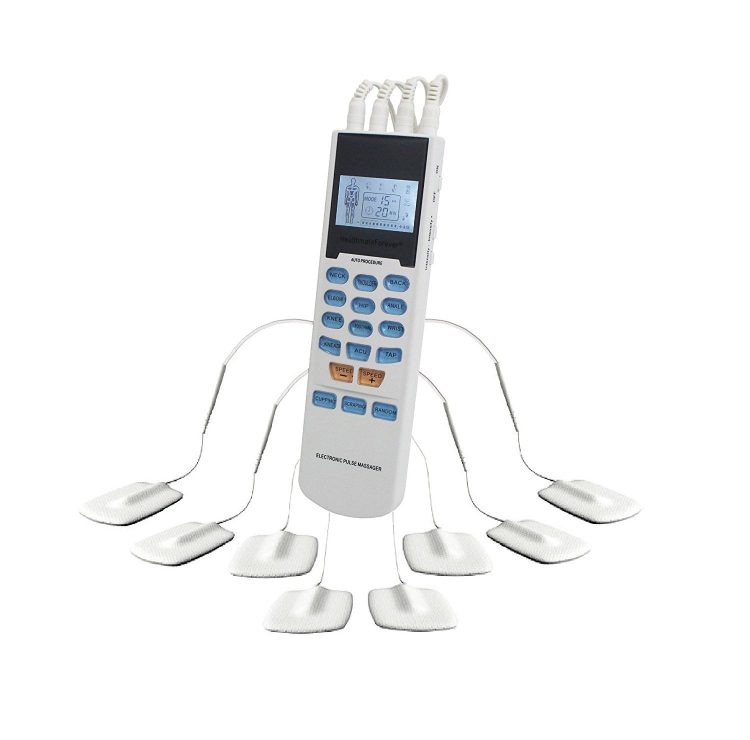 A TENS (transcutaneous electrical nerve stimulation) unit transmits low-voltage electric currents to help relieve pain. The adhering pads can be stuck onto the skin of your abdomen, lower back or wherever you are experiencing cramps or aches.
"Livia!" said Elizabeth Long. "With drug allergies and chronic pain limiting what I can take to treat cramps, this has been a game-changer. I've used TENS for other pain issues, so to find one for menstrual pain specifically made me curious to try it. It was worth every cent to give me one less battle with pain each month."
Buy the TENS unit above for $23.98 from Amazon.
6. Instead Softcup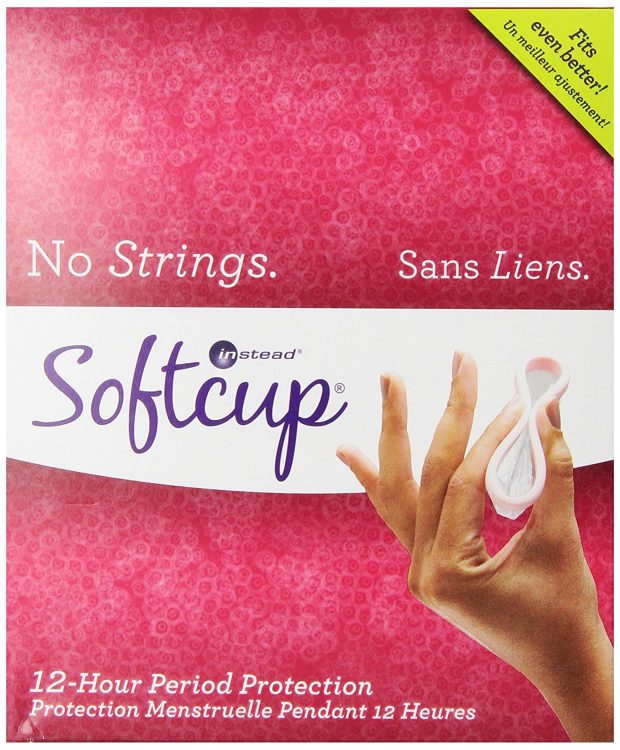 These disposable cups are worn internally and can be used for up to 12 hours. They eliminate menstrual odors without causing irritation or dryness, and can be worn overnight and during sex.
"Instead Cups," recommended Jenn L. Bullock. "Look guys, these things are gold. They usually don't cramp up like tampons, nor do they dry you out like them. They also minimize the odors and 'punched in the crotch' feeling of pads. And if that weren't enough they are not associated with TSS risk and can be used for up to 12 hours safely! So when I hurt I can lie down and pop in 'Pride and Prejudice' with my heating pad. And you can do everything with them in – swim, work out, sleep or even have time with your significant other (*wink wink*) and all without problem. It is a disposable menstrual cup so if you take meds that throw your pH off, you don't need to worry about how to clean a menstrual cup to avoid infection, just toss at the end of the day. And they were the first and cheapest version of these puppies today at major pharmacies everywhere. These babies are gold."
"The Softcup!" said Ava Williams. "Tampons made my cramps worse, plus I had to change them in no time. Pads irritate the skin. Ouch! So the Softcup was the way to go. Plus it's chemical-free and it's almost like you're curse-free. Just switch it out every 12 hours."
Buy the cups above for $44.75 from Amazon.
7. ThermaCare Heatwraps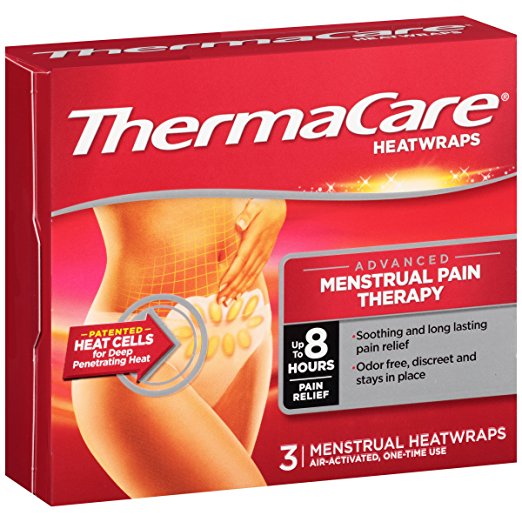 These heatwraps adhere to the inside of your underwear and provide up to eight hours of heated pain relief – whether you're at home or on the go.
"I sometimes use pain patches placed on my lower abdomen to help relieve the cramps," said Rebecca Grove.
Angela Biney recommended ThermaCare menstrual wraps [featured above].
Buy the heat wraps above (3-ct.) for $7.49 from Walgreens.
8. Disposable Underwear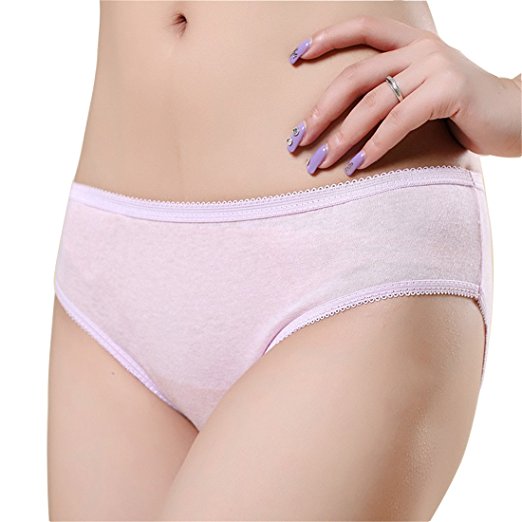 These underwear are 100 percent cotton and disposable, so you can discard them after wearing.
"I use disposable underwear to free bleed. It's great," said Bailey Sonday.
Buy the disposable underwear above (pack of 5) for $10.99 from Amazon.
9. Lunette Menstrual Cup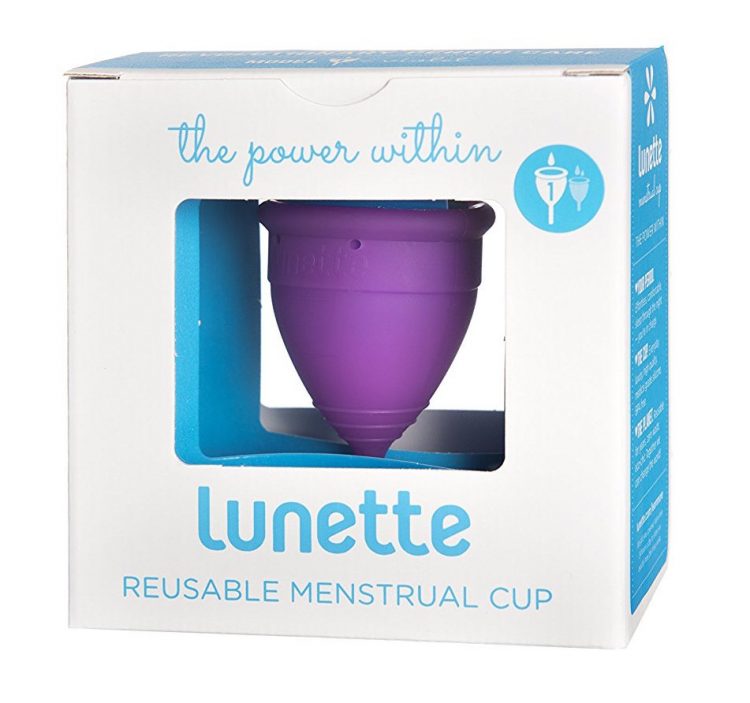 This reusable menstrual cup is made of medical-grade silicon and is odorless, safe and a more ecological alternative to pads and tampons. Designed for all ages and sizes, it collects fluids rather than absorbing them, keeping your interior naturally lubricated and healthy.
"My life changed when I learned about menstrual cups! I learned about them on YouTube and bought a Lunette menstrual cup which has been life-changing, as every pad and tampon constantly gives me nerve pain. The cup feels so much better, doesn't leak and lasts 10 years! I'm so glad I finally learned!" wrote Cassidy Schod.
Buy the cup above for $26.98 from Amazon.
10. Thermipaq Clay Heating Pad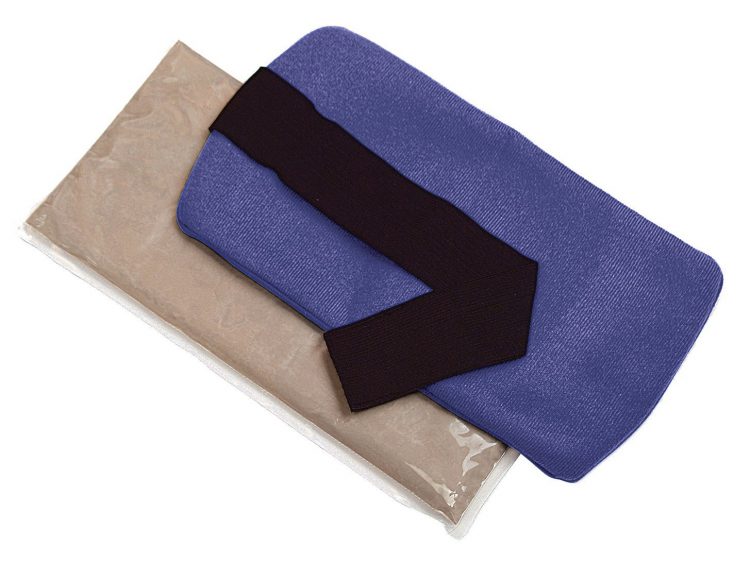 This heating pad is made with clay for weighted and deep-penetrating pain relief. It can also be frozen and used for cold therapy.
Crystal Alicia wrote, "I use [the Thermipaq]. Bought mine at Walmart but it's amazing. I have back problems and it works well for it too. I had an endometrial ablation done a few days ago because of heavy periods and pain. I have PCOS and possibly endometriosis."
Buy the clay heating pad above for $9.88 from Amazon.
11. Poise Incontinence Pads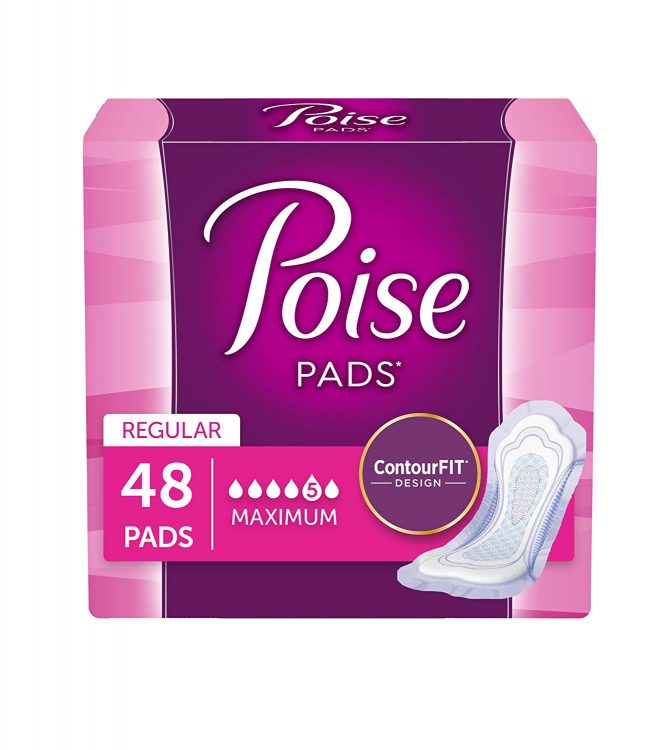 Although they're designed for incontinence, these pads could be used during your menstrual cycle as well. They provide dryness, comfort and odor control and promise to stay 10 times drier than the leading period pad. The pads are made with a ContourFit design that's softly curved in the middle to fit your curves.
"I use Poise bladder control pads instead of menstrual pads because the bladder control pads control moisture and odor much better," said Marisa Schlafer.
Buy the incontinence pads above for $6.79 from Amazon.
12. Thinx Underwear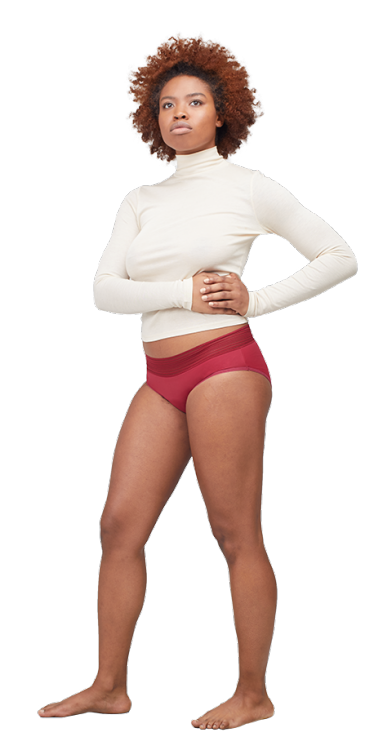 If you don't want to wear pads, tampons or a cup, Thinx creates underwear that are absorbent, reusable and keep you dry. They're anti-microbial, moisture-wicking, leak-resistant and come in a variety of styles. The hiphugger style, featured above, can hold up to two regular tampons' worth of blood, but can also back up your tampon or menstrual cup on heavy flow days.
Buy the underwear above for $34 from Thinx.
13. Femi Secrets Pretty Panty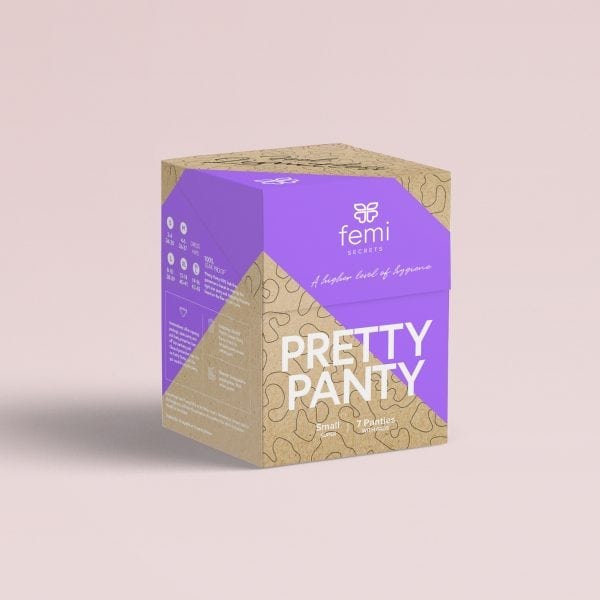 The Pretty Panty was designed by medical professionals to provide up to eight hours of leak-free protection protection, which may be especially helpful for those on their menstrual cycles or for anyone experiencing bladder issues, menorrhagia, overnight flow, pregnancy or other conditions. The panties are disposable, biodegradable and chemical-free, and can serve as an alternative to pads, tampons and menstrual cups.
Buy the Pretty Panty box above (7-pack) for $9 from Femi Secrets.  
Originally published: March 1, 2018