Counting My Blessings Instead of My Burdens With Chronic Illness
---
Last April I celebrated a 30-year milestone of when I first received my ileostomy. Then this past October, I celebrated my 20-year wedding anniversary. As I look forward to spending the holidays with my loved ones and friends, I can't help but reminisce on what I've gone through to get to where I am today. I've experienced times where I felt like giving up as there was no end in sight to post op complications, MRSA infections, recovering from a stroke and having DVTS in both legs for several years. I've also experienced periods of not having any health problems so I was able to get out and enjoy life, such flying down to Florida for a "girls' weekend," going out with friends and just enjoying great conversations over lunch, volunteering for the food pantry fundraiser and going away for a relaxing vacation to the Catskills with my husband.
Living with multiple health issues isn't easy. There are times when a symptom shows up and I have to figure out which health problem is causing the discomfort. Sometimes it gets to where I have to make an appointment to see my primary care physician to assist me in figuring out what's going on and how we can best approach a solution together even if it means referring me to see one of several specialists. I feel very lucky that I have a primary doctor who takes the time to go over my medical history, the treatments I'm prescribed, the most recent lab/radiology results, as well as any questions or concerns I may have at the time of the visit. The same goes for the rest of my "medical team." They always take the time to explain things I don't understand and devise a game plan to get me back to my old self.
I've had to live with pain most of my life and I'm finally at a point where it's under control most of the time, but now I've developed other issues that need to be addressed before the situation gets worse. This is where a positive attitude really helps because I've learned through attending support group meetings, talking to nurses and other medical staff, and being around negative people that being miserable 24/7 doesn't get you anywhere. It only brings those down around you to where they don't want to visit, it affects the immune system and affects how you look at life, either as hopeless or full of hope.
Someone once asked me why am I so upbeat in spite of what I've been through and I responded by saying that I allow myself to cry if I'm in pain or received news I didn't expect, but for five to 10 minutes only. Then I'll call my best friend, Linda, because she always has a special way to instill the confidence and positivity I need to get through those tough times and encourages me not to give up so I can be there for my spouse, nieces, nephews and others who may need my help down the road.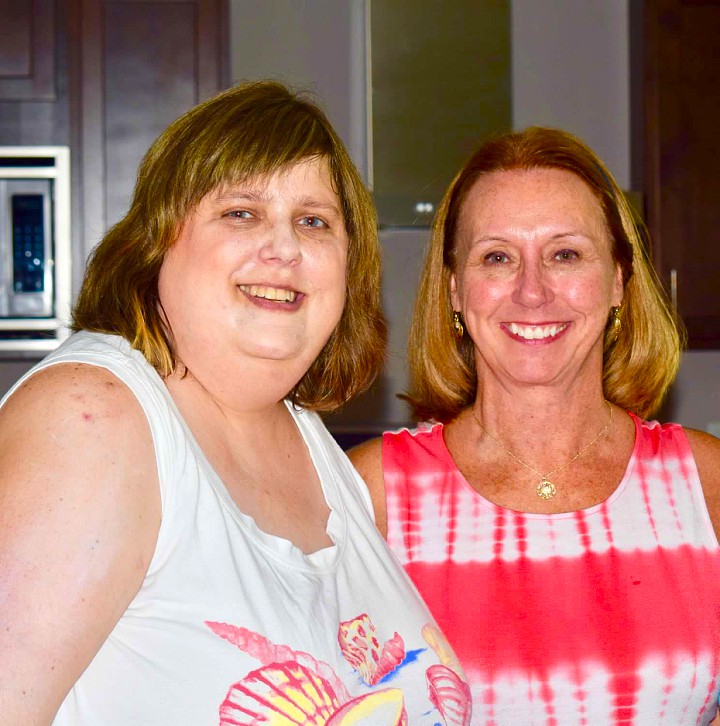 If I were down and depressed about every little that happened all day/every day, I wouldn't have anybody who'd want to be my friend, and I couldn't do what I love doing. By keeping the faith and thanking the Lord each night for blessing me with a loving husband, amazing nieces/nephews and my friends, it puts things in perspective. I am very lucky and couldn't have asked for a better team of doctors to keep me healthy as well either.
From the bottom of my heart, I can't thank everyone enough who's made a difference in my life. You've seen me at my best, been there for my worst and through it all you've been my inspiration to keep going. I am truly blessed.
We want to hear your story. Become a Mighty contributor here.
Originally published: November 9, 2017