The Beauty of Bonding Over Chronic Illness
---
Yesterday, as I sat in a waiting room, first at the outer desk and then in a little back room while draped in a pink cape, I met a woman. I can't tell you her name, because we didn't actually exchange names, or any other identifying information. But I can tell you much about her story.
I won't, for obvious reasons – chief among them the right to privacy – tell you much about her story. But I could, if I didn't have an ethical reason not to.
And it is this connection of women in a little room, draped in pink capes, that got me thinking about a beautiful and good aspect of being chronically ill: I have the amazing opportunity to meet people and bond with them, time and again.
There is something about being in the same or a similar situation that ties us to one another. When you are both sitting there nervously awaiting images and procedures and results that might be life-changing, or even life-taking in some cases, you share a thing that others don't necessarily understand.
One day, on the way to the rheumatologist's office, I stepped into an elevator at the same time as an older woman with a cane. I pressed the button for the floor I was headed to and asked her, "What floor, ma'am?" She stood and stared at me with a look I fully understood: she didn't know what floor for a moment, because her brain had blanked out on her. Finally, she replied, and then immediately began to apologize for the lapse and her inability to find the correct response to my question. I assured her it was fine, and said, "With this weather, I am totally off too."
"I am totally off too" is a bit of an odd statement, I suppose. But she immediately knew what I was saying. She replied with the news that she could barely dress herself that morning, and her mind was incapable of the simplest of tasks, because pain was getting in the way – becoming the loudest of the messages in her brain and blocking out all else.
We shared a moment, in that elevator, that told each of us we were not alone. Someone else understood how the rain and cold somehow seeps into your joints, creating aches and pains that are overwhelming. We had an instant bond.
Yesterday, in that little room, the bubbly blonde across from me – and eventually next to me, because I moved closer to her as others entered the room so we could continue to talk – bonded with me almost instantly. Cancer cells, surgeries, the waiting, the wondering, the fear – she understood them in the same ways I understood them. We had a moment of shared experience that is rare outside the hospital walls.
Inside the walls – within the confines of the doctor's offices and waiting rooms and labs – there is the opportunity for connection on this deep level. Were I not chronically ill, I wouldn't be inside those walls, and I wouldn't be meeting all these people who understand and acknowledge and validate and connect with my life and my experiences. And those connections can be life-changing, and life-giving. They can make all the difference. They can offer you the strength, the resolve, the confidence, the courage and the space to be honest about your feelings that many other environments cannot offer. They can give you bonds that are formed without even speaking your name. They can make the journey bearable, and help you not feel alone in your fight for wellness and against illness.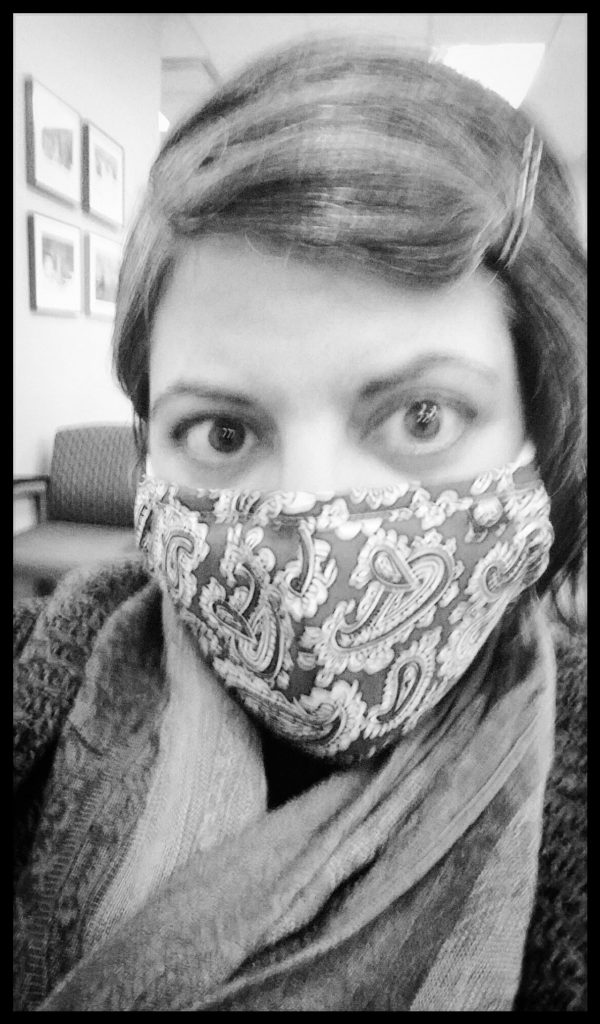 Outside of the hospital, I do have some people who understand and acknowledge my struggle. And those relationships are amazing. But there is always this slight disconnection, because there isn't a way to effectively express what my life feels like – what the impact of my situation is and how that affects me, and burdens me. Inside the hospital, there are many who feel it too, so they know without me even saying anything. A sigh. A look. A way of carrying yourself or the posture with which you sit can tell so much. There is this shared knowing between us as patients. And that is a beautiful thing.
It is easy when you have a chronic illness, to focus on what hurts and what is hard. But there are advantages to being ill. That seems ridiculous, right? Advantages to constant struggling?!
It is true.
That instant bond is rare outside of the chronically ill community. That instant bond, and that shared struggling, don't happen everywhere. In American society, pain and illness aren't something to be talked about, admitted or acknowledged – that alone is a problem we need to solve. But chronic illness doesn't resolve. It can't be solved, and it certainly cannot be coped with alone. So, the moments when you connect with another who is struggling with chronic pain, or another who is going through the cancer screening or another who is struggling with mental illness are beautiful moments. Those moments should be cherished. Those moments should be remembered. Those moments should be recalled in the darkest days of our disease-induced struggle, and help us keep up the fight.
I have countless moments where I bonded with others in this way. I am very grateful for those bonds, and those moments.
It is strange, because I will never see that woman I met yesterday again, but I know she is thinking of me, and hoping all the best things for me. I know that because I am thinking of her, and wishing and hoping all the best for her.
Our journeys offer us the opportunity to connect with all sorts of people and in all sorts of places. But this shared understanding of chronic conditions is one of the most beautiful connections, I think. Because it is effortless, exciting and empowering to connect in this way. Even if we never see the person again, that empowerment lingers, helping us through the coming days, through the next test or procedure or surgery, and through the next diagnosis, treatment or medication. That connection lets us know we are not alone, we can overcome and we are seen, heard,and known in important and intimate ways. That connection helps us remember our humanity in ways that emphasize the strength and the care and the good. And that is so needed, because so often we are chronically focused on what is weak and untreatable and broken.
Those positive views – those hospital connections – are so important. Having positive interactions is so helpful in moving forward, and in trusting and embracing the best things about our bodies and our experiences and our lives.
It is a beautiful thing to meet a kindred spirit on the path I am walking. It is a beautiful thing to walk beside someone, just for a few minutes, on my journey through chronic illness. It is a beautiful thing to bond in the waiting room.
Let's not forget that beauty in the midst of all the ugliness that chronic conditions can bring to mind. Let's keep meeting one another in those waiting rooms, and sharing a bit of ourselves with one another, and standing in solidarity. Let's allow those beautiful bonds to form, and not forget that it is because of, and not in spite of, chronic illness that we are allowed these connections. In that sense, chronic illness has advantages. We get to share in those beautiful moments. We have the privilege of connecting and caring for one another in those moments.
Hold tightly to that beauty, and don't let it go.
We want to hear your story. Become a Mighty contributor here.