16 Cars People With Illness and Disability Recommend
---
When you're in the market for a car, there are a lot of factors to consider: affordability, number of seats, amount of cargo space, mileage, where you'll be driving and how often… But for those who have (or care for someone who has) a chronic illness or disability, you may need to consider additional features or accommodations. For instance, someone with chronic pain may require super comfortable, heated seats, while someone with a disability who uses a mobility aid may need to consider how easy it is to get in and out of the car, and whether there's enough room to fit larger aids such as wheelchairs or walkers.
If this is the case for you and your family, then who better to turn to for advice and recommendations than your fellow chronic warriors? To help those of you in the market for a car that's both comfortable and accessible, we asked our Mighty community which cars they recommend for others with illnesses, pain conditions or disabilities. Everyone has different needs based on their family, lifestyle and health condition(s), but hopefully some of the following suggestions can be help you in your search.
First, some general tips from our community to consider when car-hunting:
"

I found switching from a manual to an automatic really helpful. It helps me feel less tired driving. The clutch was also causing a lot of pain in my left leg, but now [that] I drive an automatic this is a lot better." – Becky W.

"

I usually drive a full-size van. The first reason is that my legs, especially my knees, hurt from fibromyalgia pain. It is less painful to climb down from a higher seat than to lever myself up from a lower seat. Sometimes it is impossible to get out of a lower seat by myself! The second reason is that sometimes my chronic fatigue kicks in unexpectedly. I have a bed that I keep unfolded in the back of the van – I can pull over into a parking lot and take a nap. If I try to keep driving I will fall asleep at the wheel. I set my phone alarm to go off in an hour, which is enough time to give my body a rest, and let me drive home." – Kathleen B.

"

I have chronic pain due to a lot of illnesses. A car with lots of leg room so I can stretch my legs and feet when things start to go numb and seats that can be at the very least heated is wonderful. Seats that can be cooled too are even better. I also prefer the seats that are automatically adjustable. It's so hard to use my body and hands to try and manually adjust seats correctly." – Capri S.

"

Cars with a stereoscopic steering wheel is needed for pained arms, shoulders, back, neck. Drive without the stress of reaching for the wheel." – Karla E.

"

New as possible. Breaking down, or the fear of it, is unbearable." – P. Jean O.

"

A car that is automatic [is] easier on the joints. Heated and adjustable seats [are] great to help ease the pain. Sound system to help you calm down or keep your mind off the pain. I prefer a car that is more of an SUV so it's easy to get out of and to put things in. No bending over to fill a trunk." – Becky B.

"

I recommend an RV for us postural orthostatic tachycardia [POTS] patients. I want my own bed, refrigerator and restroom. While going 70 mph on the interstate while my husband drives. I can nap anytime I wish! That is my recommendation even for a trip to Walmart! Literally." – KellyAnn P.
And here are the specific makes and models our community recommends (all MPG and starting MSRP are for 2018 models):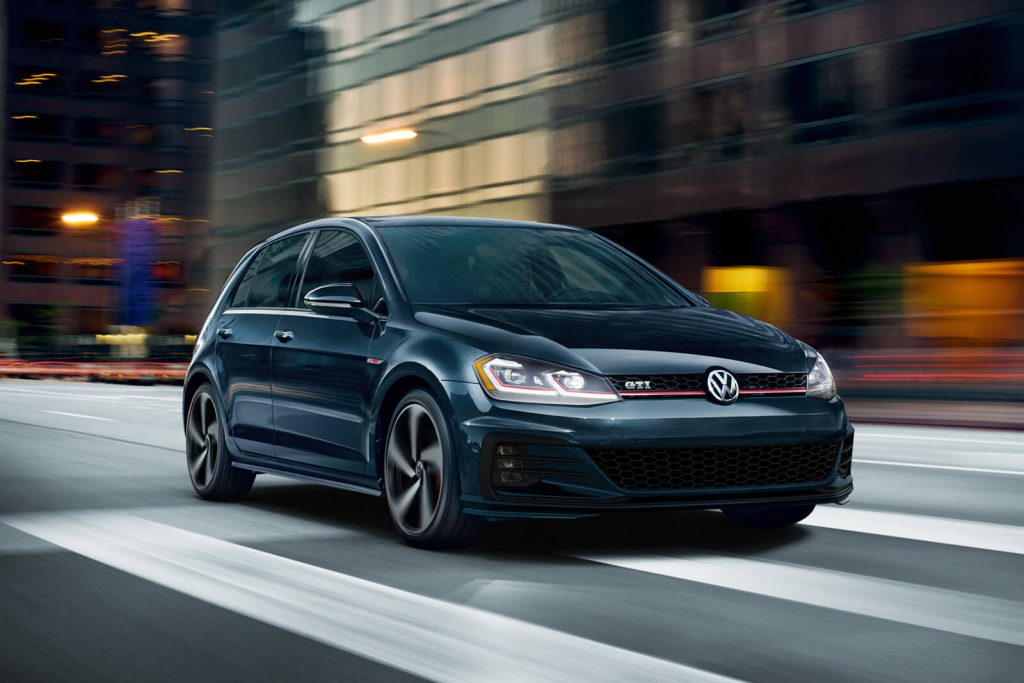 Gwendolyn Cedeño told us, "I absolutely love my VW GTI hatchback. The seats are heated so no matter what the weather I can warm my core, the temperature controls are fantastic so I can always get the air to where my body needs it, and I can easily load and unload my wheelchair from the back without issues even on my worst days. Some people think higher is easier to get in and out of but for me lower is easier – sit down, stand up, no hopping or jumping or climbing for this amputee!"
Type: Compact Hatchback
Seating: 5
MPG: City: 25, Hwy: 33
Starting MSRP: $26,415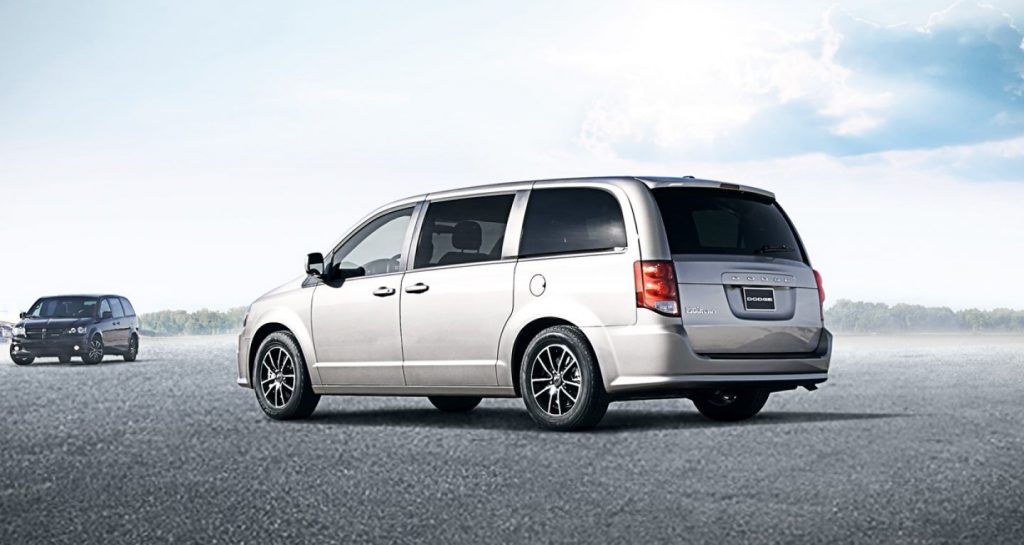 "We have a 2007 Dodge Caravan. It's nice, and when the time comes, it can be modified for a wheelchair. My husband says the driver seat could be a bit more comfortable, but they do have seats that are more customizable. When we bought our van, we really didn't have the money for a lot of options," explained Misty Levenick.
"We bought a Dodge Caravan and I love it… so easy to load my walker in and out on the days I need it!" added Shannon Gesell McKay.
Type: Minivan
Seating: 7
MPG: City: 17, Hwy: 25
Starting MSRP: $25,995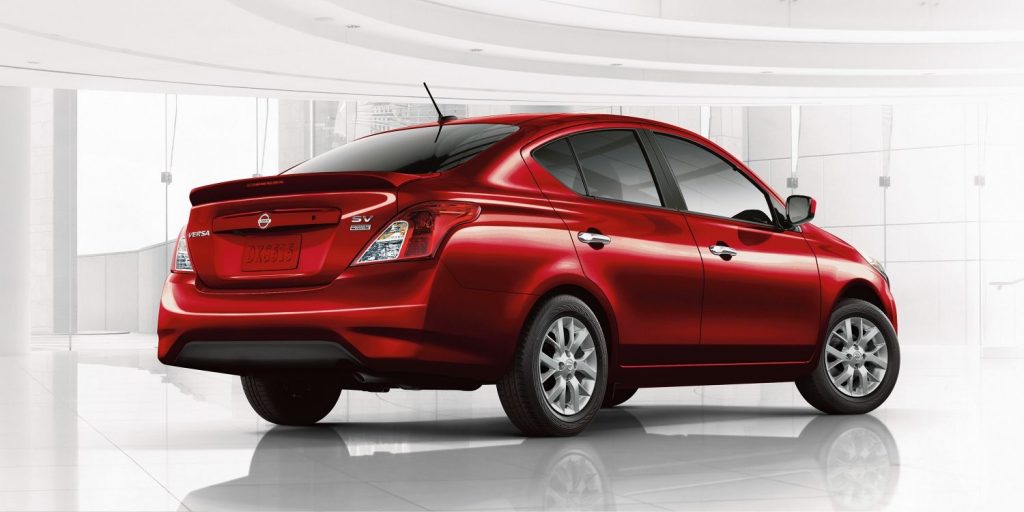 "I'm in the market for a car and I test drove a Nissan Versa hatchback the other day. I made sure to practice backing out of a parking space because I have a hard time turning around. The visibility was excellent! I was very pleased. I've also driven a Nissan Rogue with a backup camera, and if you can afford a car with a camera it's very helpful as well," recommended Courtney McNamara.
"I like my little Versa," said Bailey Sonday. "It is easy to drive and easy to get in and out of."
Type: Sedan
Seating: 5
MPG: City: 31, Hwy: 39
Starting MSRP: $12,110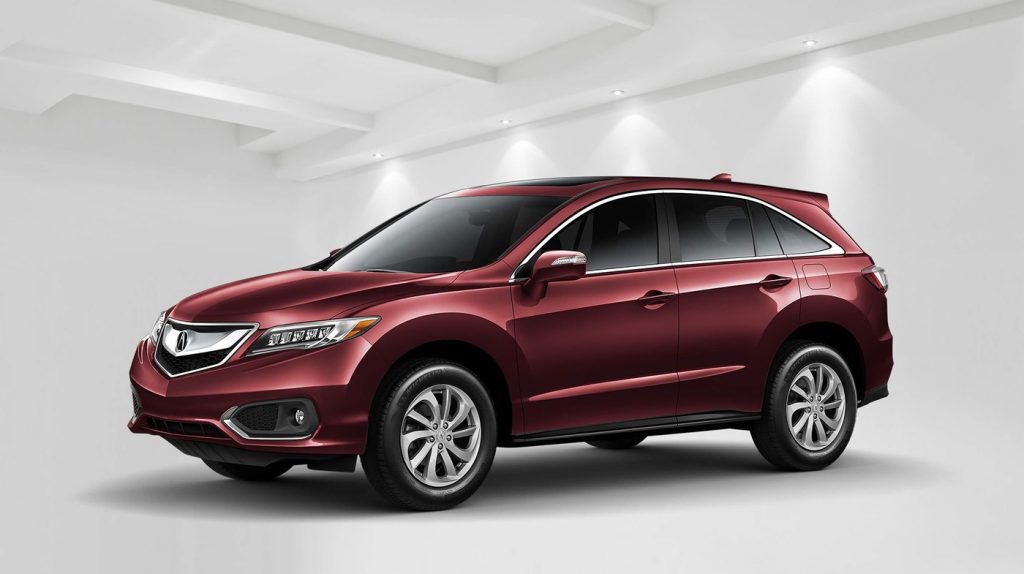 "I have an Acura RDX and it has an adjustable passenger seat and driver. It has heated seats so it helps with pain. And the leg room is so good where I can really keep my legs stretched. The seats are very comfortable. And the height is perfect to where I don't need to reach to get in or feel like I have to drop my body to the floor. I ride in many other cars and I always want to be in mine because the comfort and ease of getting in and out is more amazing than any other cars," Bianca Pedro Miranda told us.
"I have an Acura. It's a good size and easy to get in and out of. It's also easy to park. Has all of the features I'm used to and a sunroof. I added a steering wheel cover for a little more grip on days when my fingers hurt or don't want to cooperate with me. And it gets great gas mileage!" Catherine Elisse told us.
Type: Luxury Crossover SUV
Seating: 5
MPG: City: 20, Hwy: 28
Starting MSRP: $36,000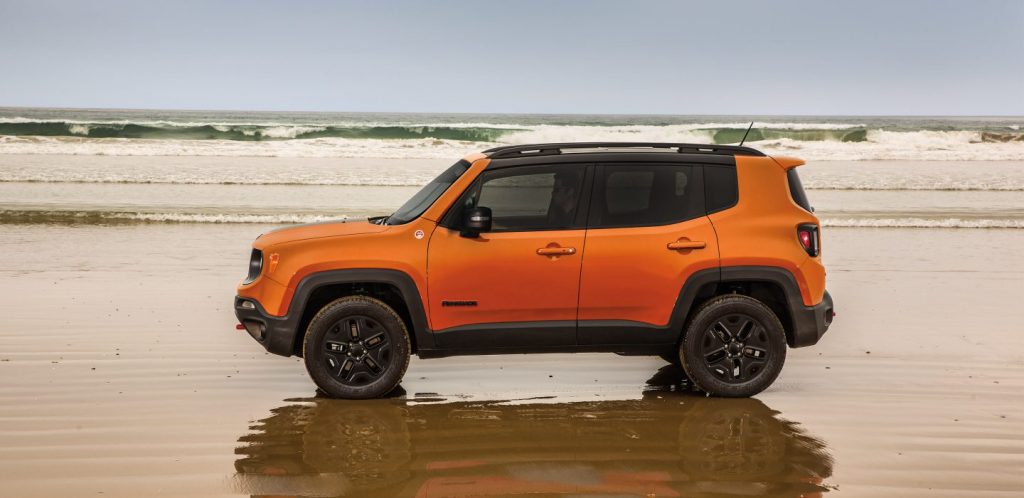 Melly Ann said, "I have EDS [Ehlers-Danlos syndrome] and RA [rheumatoid arthritis]. My Jeep Renegade is high enough off the ground that I don't hurt myself getting in and out, a heated steering wheel for days my hands are too cold to close properly, a backup camera that is indispensable on bad neck days and adjustable lumbar support. It's my absolute favorite car right now."
Type: Crossover SUV
Seating: 5
MPG: City: 24, Hwy: 31
Starting MSRP: $18,445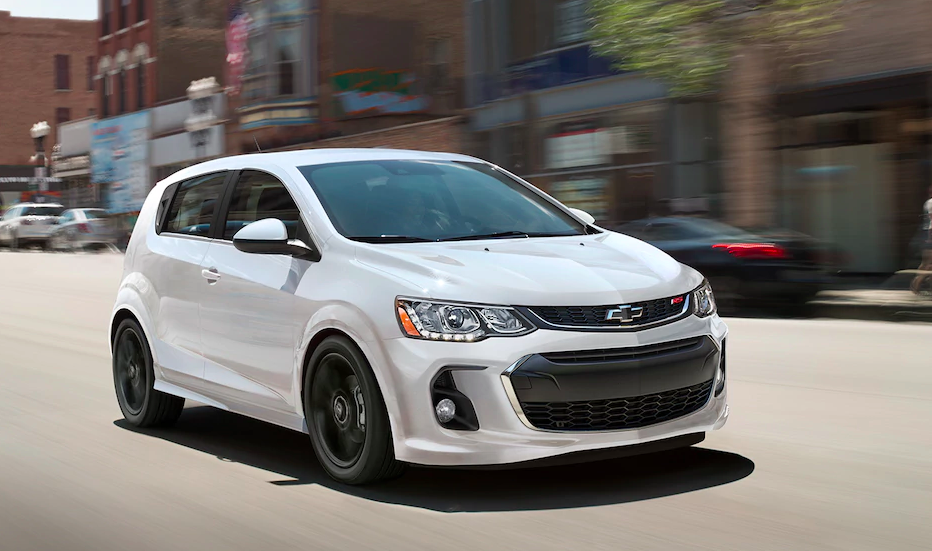 "I have a Chevy Sonic," Samantha Green wrote. "I find the seats really comfortable. The heated seats help. I can barely sit in a chair for 30 minutes and I can drive four hours in it."
Type: Subcompact Car
Seating: 5
MPG: City: 28, Hwy: 37
Starting MSRP: $15,295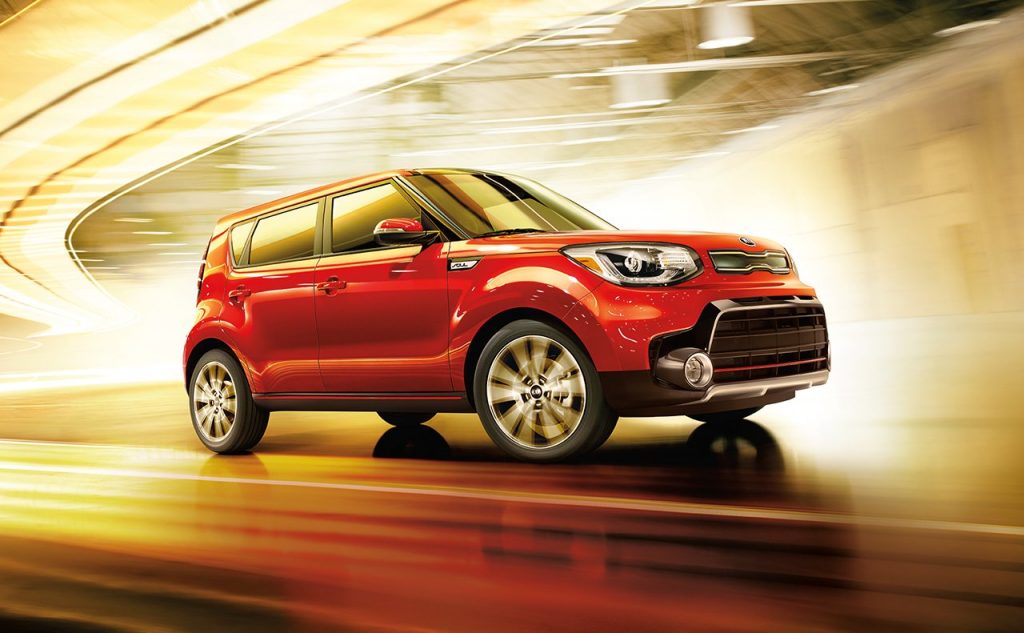 "We have a 2011 Kia Soul and I absolutely love it. It is the perfect height for getting in and out of for me because it's just like sitting in a chair. I don't have to climb in and fall out or fall in and climb out. With failed back syndrome, arthritis in both hips and spine and fibromyalgia I am always in pain and generally can't get in anything higher or out of anything lower," Micki Goebel told us.
Type: Crossover SUV
Seating: 5
MPG: City: 24, Hwy: 30
Starting MSRP: $16,200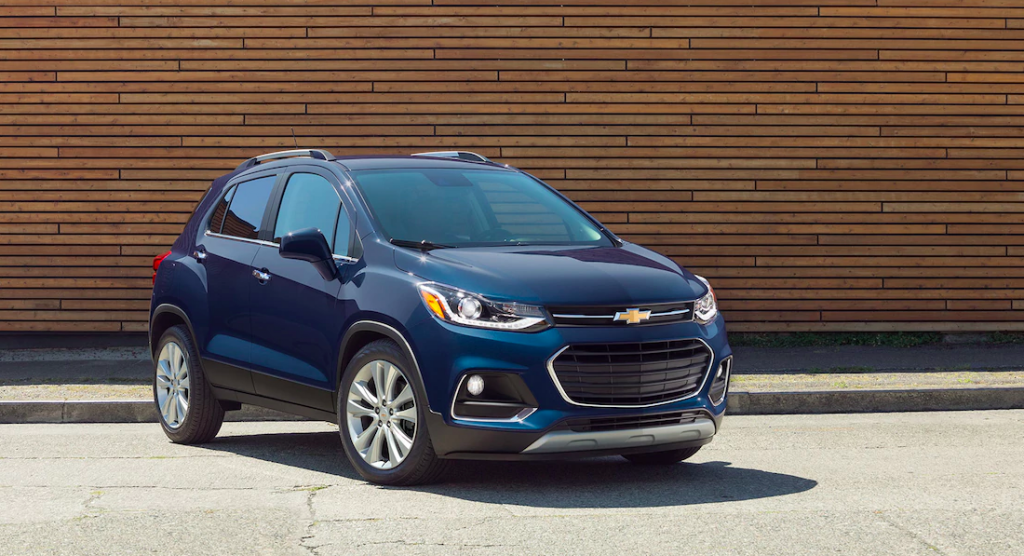 "I'm in Australia and have a Holden Trax (a medium size SUV)," said Amanda Hibberd. "I previously had a car that sat much lower to the ground and a bad back made it hard getting out. My car is big enough to not have to struggle getting in and out and a large SUV wouldn't be good either. My car has a reverse screen."
Type: Small SUV
Seating: 5
MPG: City: 25, Hwy: 33
Starting MSRP: $21,000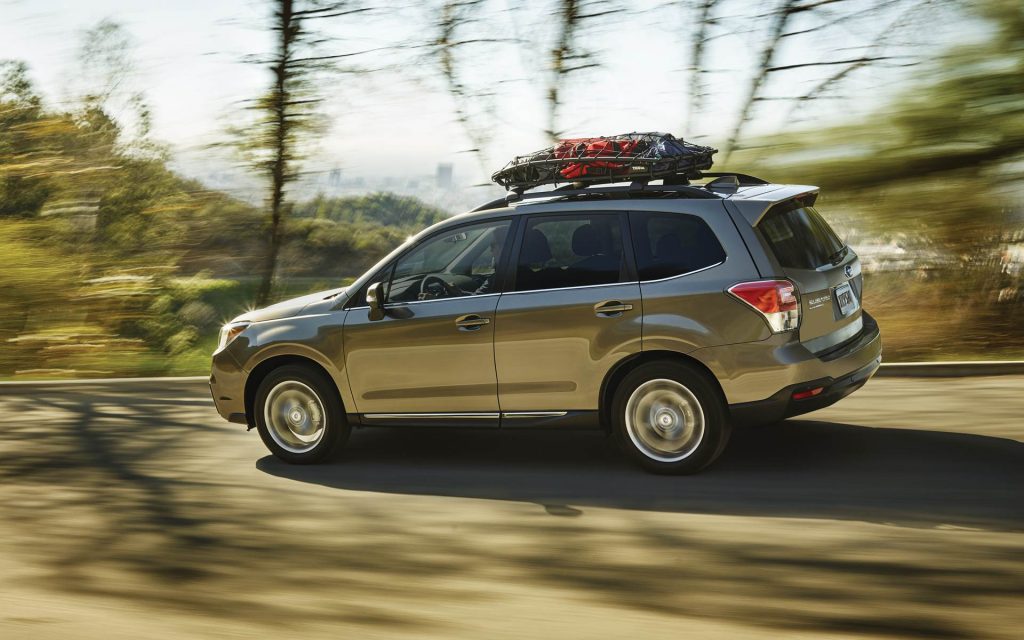 "I would recommend the Subaru Forester… or a similar SUV," wrote Kathy Ann. "Easy to get in and out. Not too high, not too low. The lift back made it easy to put my wheelchair or walker in the back. Also, it had a luggage rack on the top…when I put my wheelchair in the back, I could hang onto the luggage rack like a railing to get back to my seat."
Type: Compact SUV
Seating: 5
MPG: City: 26, Hwy: 32
Starting MSRP: $22,795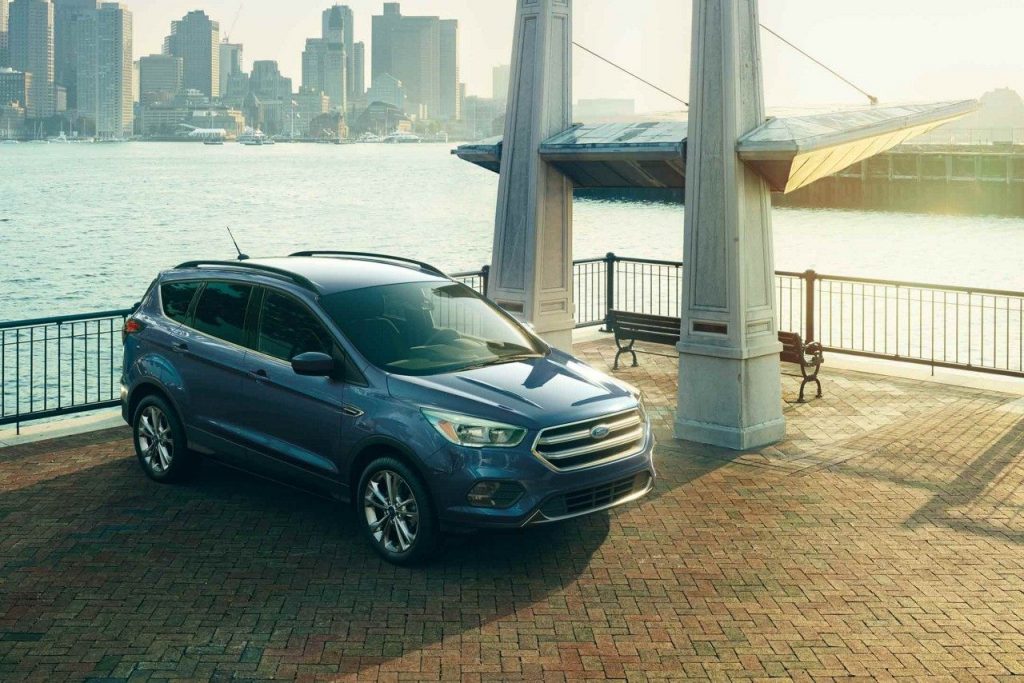 Danille Worthen-Miller wrote, "Ford Escapes are easy to get in and out of, are comfortable and are very quality. They've been used by taxi companies, and retired the year after they hit 350k miles. Mine's an '05 and other than a tune up and oil changes I've had no maintenance costs."
"I bought my Ford Escape because I could get in and out of it better than a typical sedan. It sits higher but not as high as a truck. Love it for its ease," Judy L. Messer told us.
Type: Crossover SUV
Seating: 5
MPG: City: 21, Hwy: 29
Starting MSRP: $23,940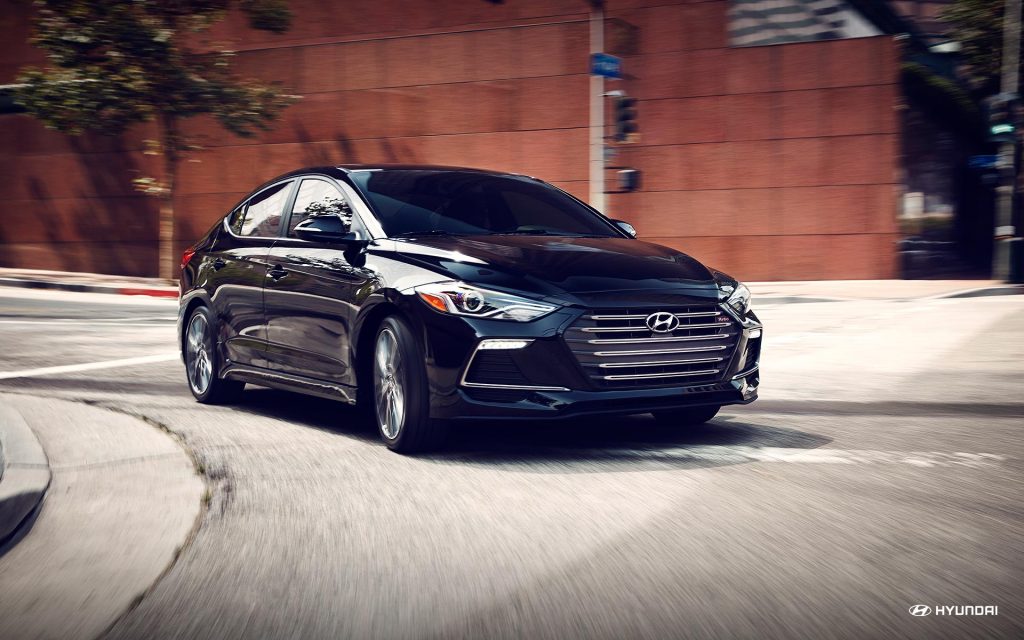 "I love the new Hyundai Elantra with the heated seats and way more leg room and trunk space. I had it as a rental car and it was amazing. I own a hatchback Hyundai Accent and it's great except missing heated seats," Taylor Krystyna Morales explained. "My older sister with lupus loves her Nissan Rogue, it's also a great car to be a passenger in."
Type: Sedan
Seating: 5
MPG: City: 26, Hwy: 36
Starting MSRP: $14,450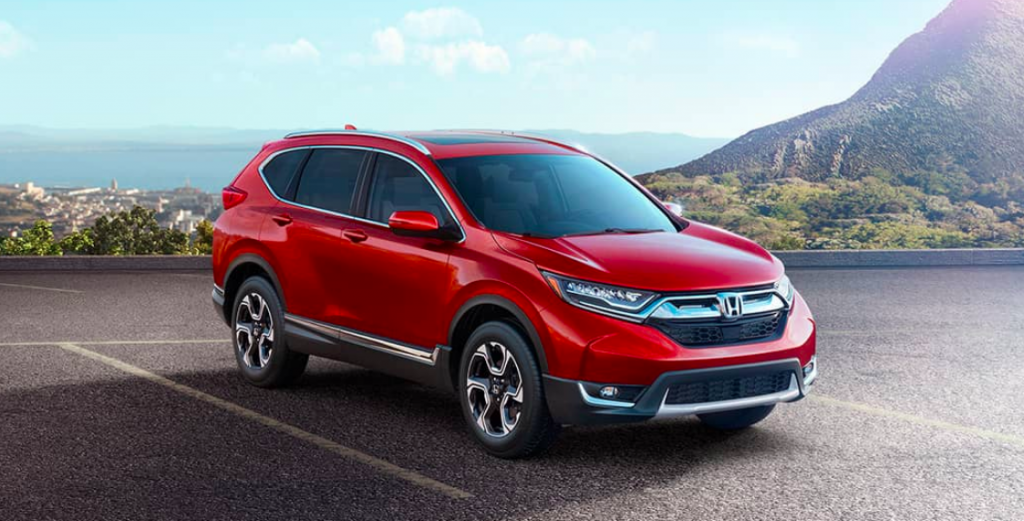 "A Honda CR-V has been really nice," Jennifer Stutts said. "Easy to get in and put mobility aids in the back. The backup camera helps too and not just for expected hazards. It is great for those times when you may forget something behind the car so you can see it instead of running it over or leaving it behind."
"Small SUV like Honda CR-V," recommended EmJ Jackle-Hugh. "It's the perfect height to get in and out of easily."
Type: Small SUV/Crossover
Seating: 5
MPG: City: 32, Hwy: 36
Starting MSRP: $24,250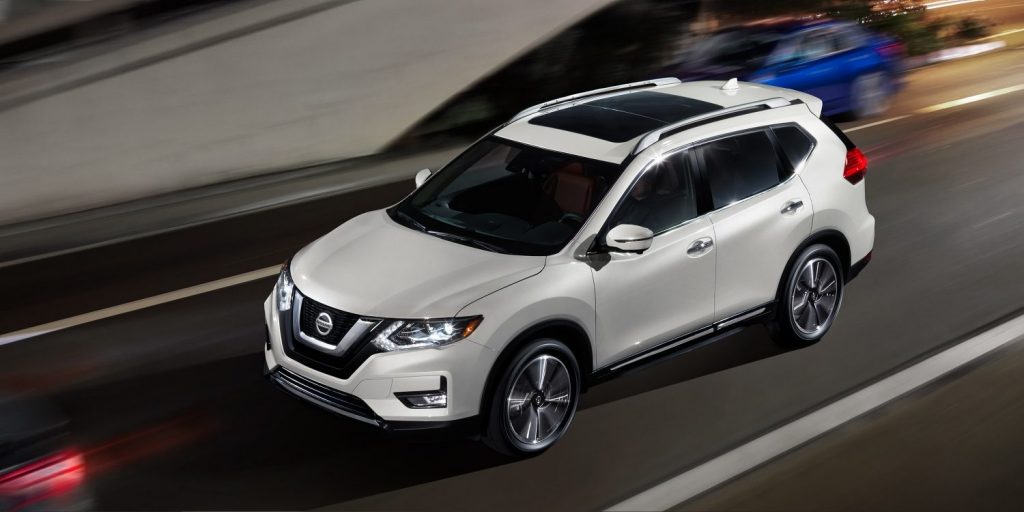 "My sister (not disabled) has a Nissan Rogue and it's such a nice vehicle!" shared Lillie Aguirre-Gaither. "I didn't have an issue getting in and out, heated seats, good temperature control and it shows you the lines when you're parking and has all sorts of cameras and sensors that would be good when you've got brain fog/trouble turning around."
Type: Compact SUV
Seating: 5
MPG: City: 26, Hwy: 33
Starting MSRP: $24,800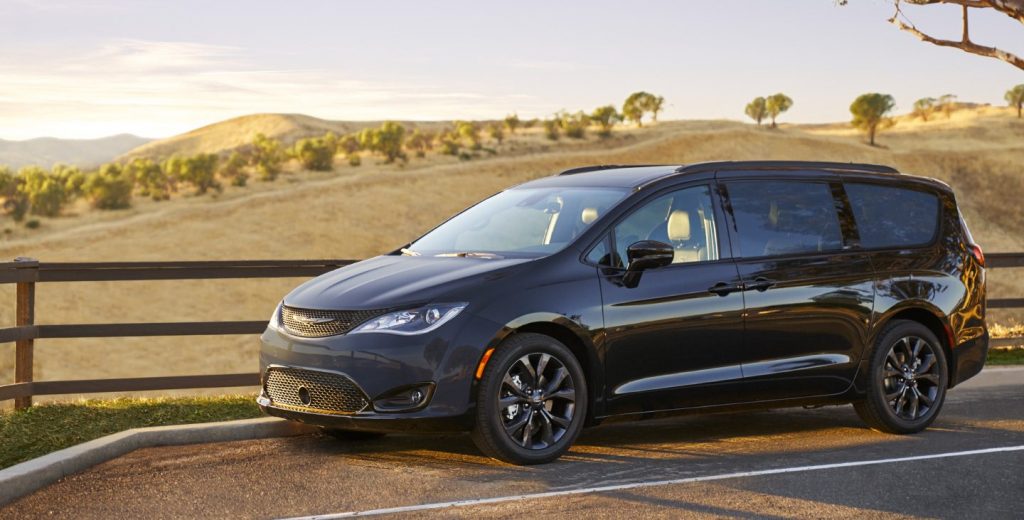 "My Chrysler Pacifica is awesome," said Jenny Zahnd Larson. "Everything is easy and push button. Seats are super comfy. Sliding second row seats is a little hard but doable since they slide into the floor. I bought it before [I was] diagnosed with fibromyalgia but I am glad for the newer fancy features."
Type: Minivan
Seating: 8
MPG: City: 19, Hwy: 28
Starting MSRP: $38,695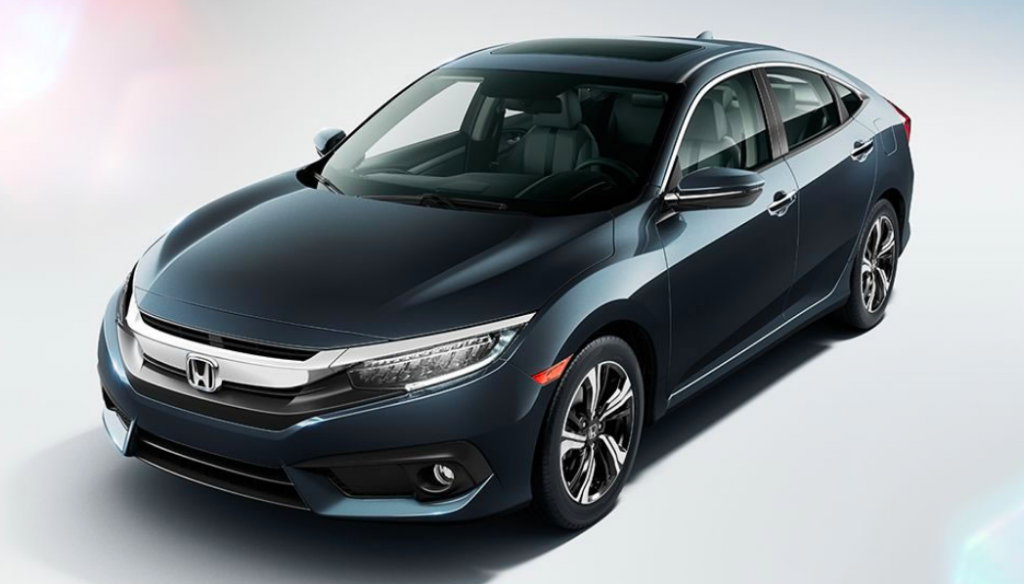 "Two things that make driving easier for someone with a chronic illness: 1. Automatic, 2. Electric adjustable driver seat. Right now, I have a 2017 Honda Civic Hatch four-cylinder turbo boost. Only thing I don't like about it is not having the electric adjustable seat. But, it does glide on the track easy enough for me. I actually like it enough to give her a name… Luna. I've never named any of my cars before," Jo W. Owens shared with us.
Type: Sedan
Seating: 5
MPG: City: 28, Hwy: 40
Starting MSRP: $18,940
Originally published: May 4, 2018