When Chronic Illness Changes Your Plans as a Young Adult
---
At 18, I had plans for my life. Going away to college, graduating with a degree. Getting my dream job at a top advertising firm. Being creative every day and feeling fulfilled. But then I got diagnosed with a chronic illness and slowly but surely those plans had to change. I had to come home from college, and working full time in an office is out of the question.
I look back and want those things. Some days I daydream about what could have been if only my body just let me. Then I come back to reality, my body still hurts, and I'm exhausted. It can be a sad reality check.
But it's the proverbial playing the cards you're dealt. Change your dreams. Now I'm proud I graduated from a state college with a bachelor's degree in something I love. I've accepted working from home with flexible hours is what is best for my health right now. That one day this might change. I could go back to my dream school to get my MBA. A treatment may pop up which allows me to go to work full time.
It's not what I planned, but it's my new reality. The faster you accept that you have limitations others around you don't, the sooner you can move forward. And after years, I know it's OK. This is what my body lets me do and I'm proud. Not comparing yourself to those without illness is a learning curve. Not letting other people's opinions about you change how you see yourself is a learning curve. I'm still learning and always will be.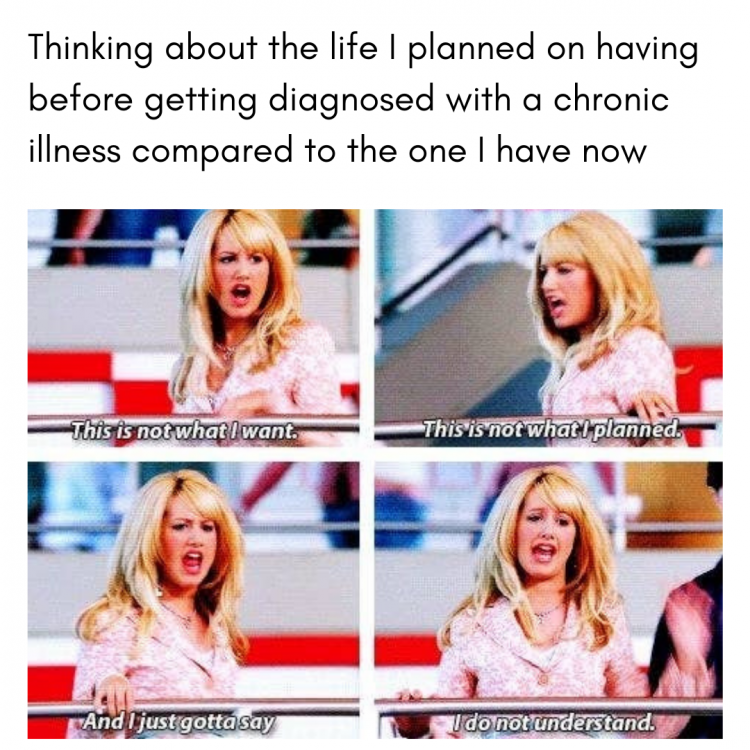 Getty image by Halfpoint.
Originally published: January 19, 2022