24 Things to Put in Your Chronic Illness 'Crisis Kit'
---
A "crisis kit" can look different for everyone. Depending on your chronic illness and the symptoms you experience, a "crisis" may be a bad flare-up that keeps you in bed for a few days, or it could be a sudden spike in symptoms or dangerous "episode" that requires you go to the hospital immediately. So, maybe your crisis kit includes the essentials you keep in your home or near your bed at all times, or maybe it's the items you keep packed in a "go bag" for emergency hospital trips. It could even be what you carry in your purse in the event you get sick while you're out and about.
Whatever yours may include, a crisis kit can be extremely helpful in managing your physical and mental health on those difficult days.
To give you some ideas about what to include, we asked our Mighty's chronic illness community to share what they keep in their crisis kits for flare-ups and emergencies. Here are their recommendations.
We hope the products below, all recommended by our Mighty community members, help you or a loved one in your health journeys. Just so you know, The Mighty may collect a share of sales from the Amazon links on this page.
1. Chargers for Your Electronics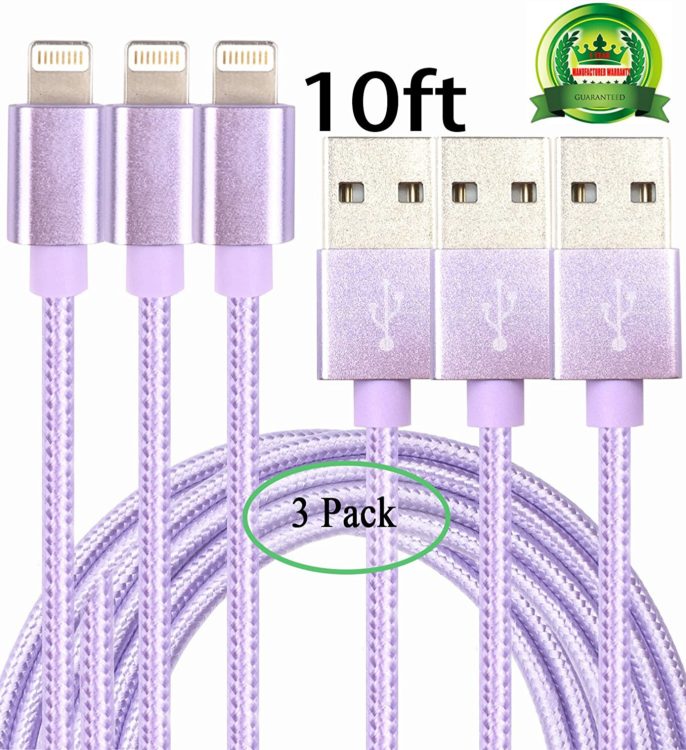 One of the most frustrating experiences is having your phone die while stuck in the hospital or a doctor's office. Not only are phones a source of entertainment during long waits (as well as tablets, Kindles, computers, etc.), but many of us store important information on our devices, such as emergency contacts, doctors' phone numbers, medical history, allergies, current medications, etc. In some cases, having your phone die can be dangerous.
Amber Graham told us, "A phone charging cable. It's my lifeline to the outside world, and having my phone die on me in the ER makes the isolation even worse!"
Janessa Culliford added, "Besides the obvious meds, if I had to take one thing in an emergency kit, it would be my phone charger. My phone has my records on it, it's a great time killer, and I've had it die on me too many times while at the doctor's or in the hospital and I haven't been able to call the people I need!"
Our pick: 10-foot Lightning Cable, Pack of 3 ($12.99)
2. Heat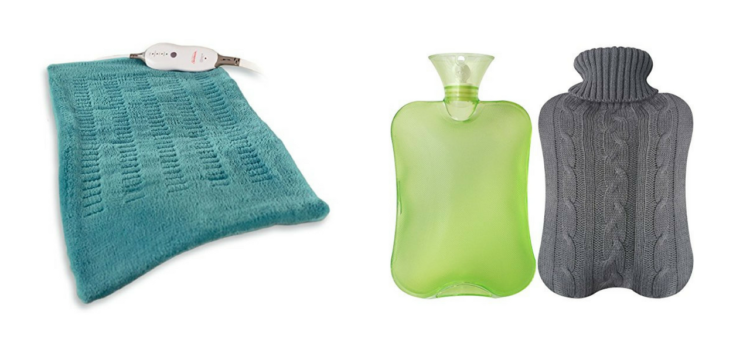 For many of those with chronic pain, heat can be a great source of comfort and relief. Heating pads and blankets work well if you are at home or near an outlet, while hot water bottles or other portable heating products work well if you're on the go.
"A heating pad," said Kaitlin Eckland. "I recommend a bigger one that can be wrapped around an area. I use Velcro straps to keep mine in place so I can lay down comfortably."
Deborah McDermitt-Castro wrote, "I have to keep the house cool because I'm constantly getting hot flashes and/or fevers from lupus so sometimes I need the heating pad on a very painful joint."
Viki Patinsky Torres added, "My heating pad goes with me everywhere. It's my saving grace in a flare-up. Especially long car rides!"
Our picks: Heating Pad ($33.83) and Hot Water Bottle ($9.99)
3. Tissues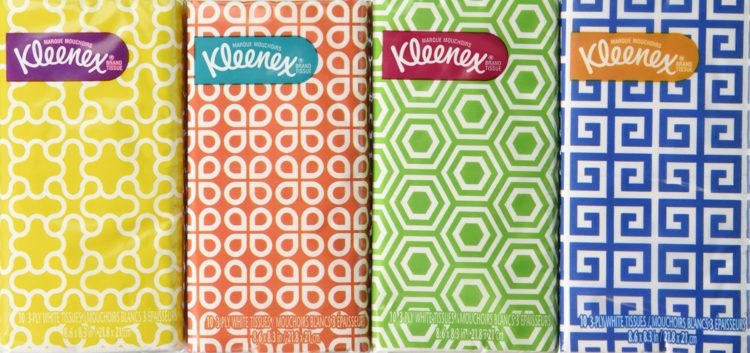 Tissues are super versatile and can come in handy on the tough days – whether you're blowing your nose or wiping away some tears.
"Tissues," Cassie Dupras wrote. "When I have really bad days, I always end up crying, either from pain or anxiety. Then my nose starts to run. If I don't need them for that, I need them for something else! Sometimes it's just that I need something because I had to have a portion of a salivary gland on the left side of my neck removed, so I sweat when I eat, and it's sometimes worse on my bad days. Tissues have never-ending uses on those bad days."
Our pick: Travel-Size Kleenex, Pack of 16 ($6.99)
4. Roll-On Peppermint Oil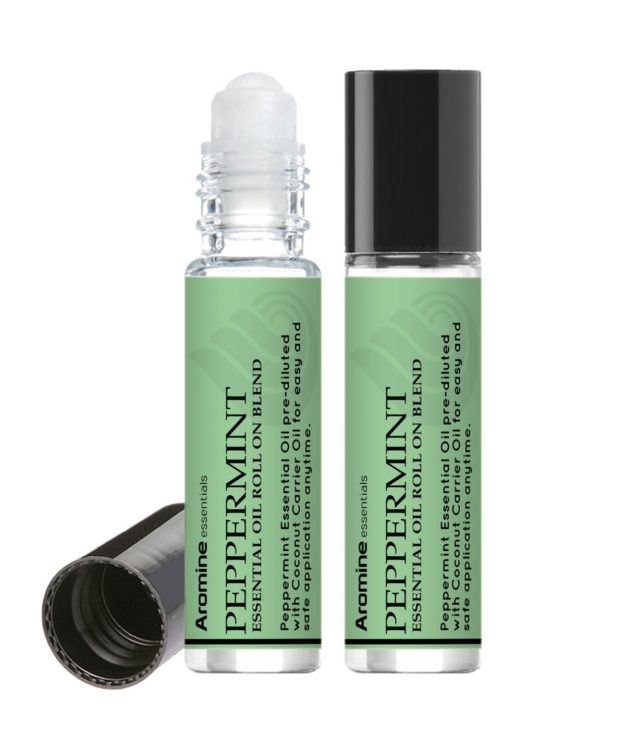 When applied on your body, peppermint can provide a cooling sensation which can help relieve sore muscles. Many may also find the scent to be calming.
Eileen Woodgate told us, "Roll-on peppermint oil! I use it directly on pain or on my lower back and neck when I am not feeling well. It helps to take the edge off of the pain."
Tammy Byerley said, "Peppermint oil… because it feels wonderful on sore, tight muscles."
Our pick: Peppermint Essential Oil Roll On ($12.95)
5. Tea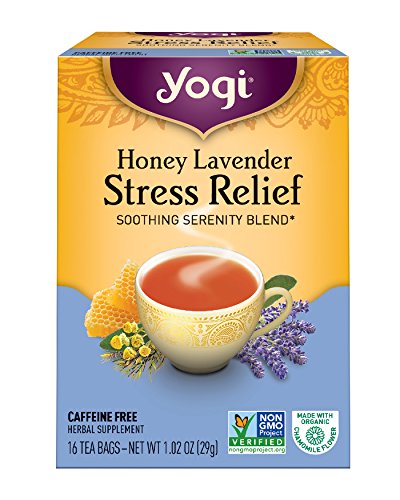 If you're in need of a little comfort, a cup of tea can be soothing and help you relax your mind and body.
"Tea," said Sarah Jake LeMaster. "It's wonderful hot or cold. It relaxes me, helps with pain, inflammation and stress. It is one of very few things that doesn't upset my GI tract when it flares. Good for my body and my soul."
Our pick: Yogi Honey Lavender Stress Relief Tea ($3.03)
6. Waste Containers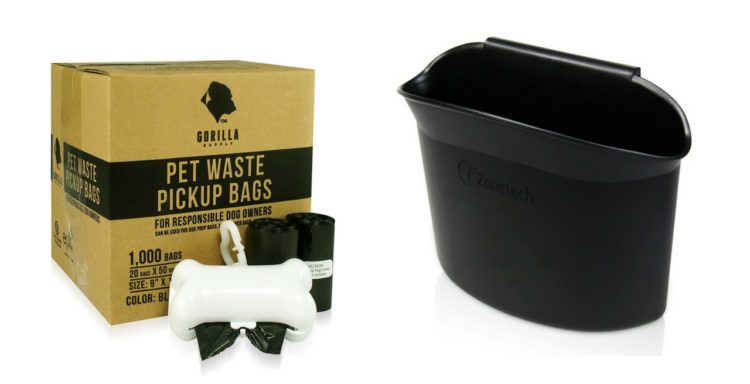 Let's face it: chronic illness can be messy. Whether you're unable to leave your bed or stuck somewhere that's not close to a bathroom, having a small bag or bin for trash can help you keep you (and your surrounding area) clean. If you don't have extra plastic bags around your house, a roll of plastic bags meant for picking up your pet's poop can actually be an easy, compact item to carry with you – and a small, plastic container gives you somewhere to put your trash until you can get to a larger bin.
Elisabeth Wheeler wrote, "I have plastic bags. GI symptoms are my worst symptoms. Bags have saved my car, stores and my clothes. It is a simple thing that you miss when it's not there."
Brittany Bee Myers recommended, "Those little rolls of plastic bags for dogs because they are compact and I can shove them in all my bags and coats. I have cyclic vomiting syndrome, GERD, bile reflux, IBS, diverticulitis and a slew of other things. The puking in public is the worst. With meds, I can hopefully abate the nausea in an emergency, and baggies are good backups so I can go somewhere and, discreetly, not make a mess in front of other people. Also good if I'm sick and stuck in a car for a while."
Our picks: Pet Poop Bags, Pack of 1000 ($14.49) and Portable Mini Garbage Can ($7.99)
7. Pillows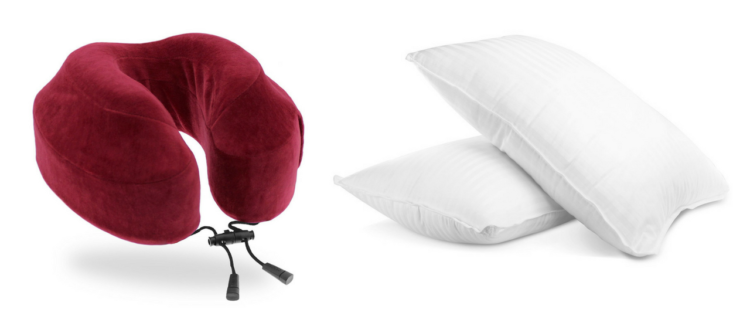 No matter where you are, a pillow can help you stay comfortable and support parts of your body that tend to get sore or achey. Plus, having a pillow or something soft to hold onto can be incredibly soothing during difficult times.
Vanna Young said she uses a travel neck pillow to support her neck while in the waiting room.
Our picks: Travel Neck Pillow ($39.99) and Plush Gel Pillows, Pack of 2 ($39.99)
8. Warm Accessories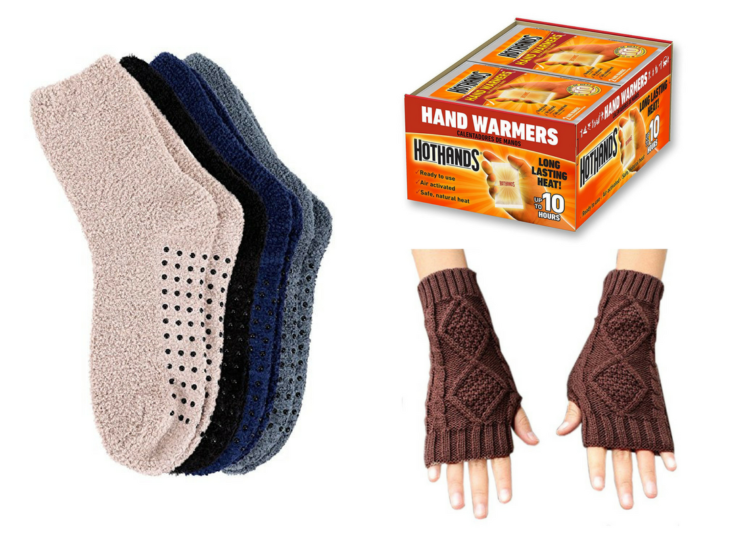 If you tend to get cold often or experience pain when the temperature drops, keeping some warm accessories near you can be helpful and comforting.
Jaime L Simmons said she has socks and gloves to help with her Raynaud's syndrome.
Abigail Robertson wrote, "[I use] HotHands hand warming packets/foot warmers to keep warm during fever chills or cold sweats."
Our picks: Anti-Skid Fuzzy Socks, Pack of 4 ($19.99), HotHands Hand Warmers ($9.99) and Soft Fingerless Gloves ($8.99)
9. Fan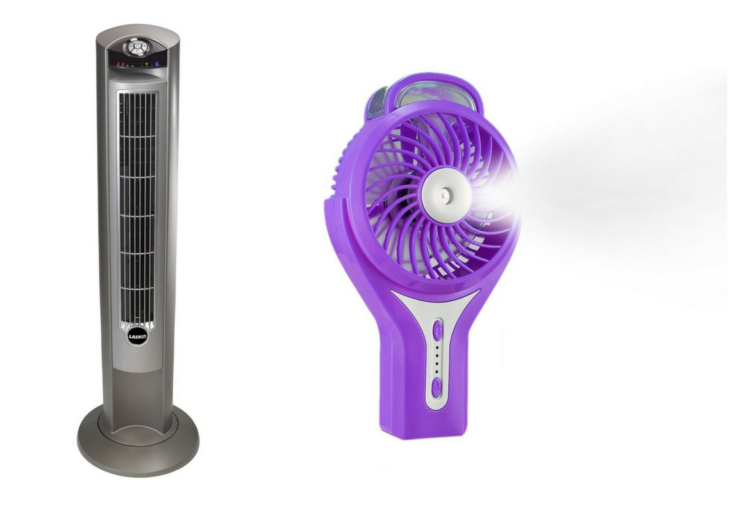 Alternatively, if you tend to run hot or experience adverse symptoms in the heat, a fan can help cool you down.
"An electric fan," said Stephanie Umbro. "I must keep my face cool."
Karen Crooks wrote, "My oscillating fan… the noise calms me and I need to curl under soft blankets with the cool air moving in my room. A sound machine with rain or thunderstorm sounds helps too!"
Our picks: Oscillating Tower Fan ($56.99) and Handheld Fan and Mister ($14.99)
10. Hand Sanitizer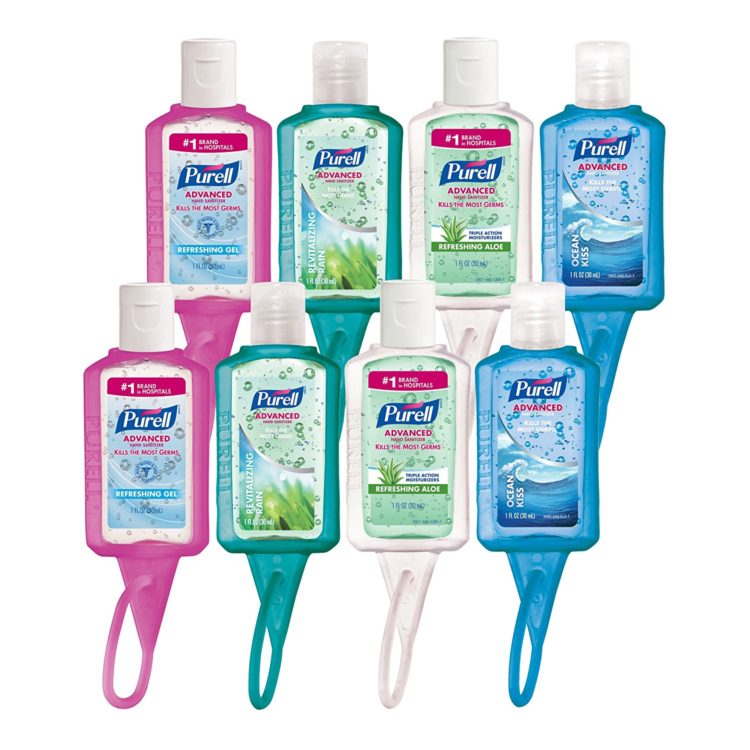 When you're chronically ill, the last thing you need is to catch a cold or the flu on top of all the symptoms you already experience daily. If you're going through a rough patch or health crisis, it becomes even more essential to protect yourself against germs.
Kylee Sangiano said hand sanitizer is a must-have as someone with a reduced immune system.
Our pick: Purell Travel-Size Hand Sanitizer, Pack of 8 ($15)
11. Easy Snacks and Meals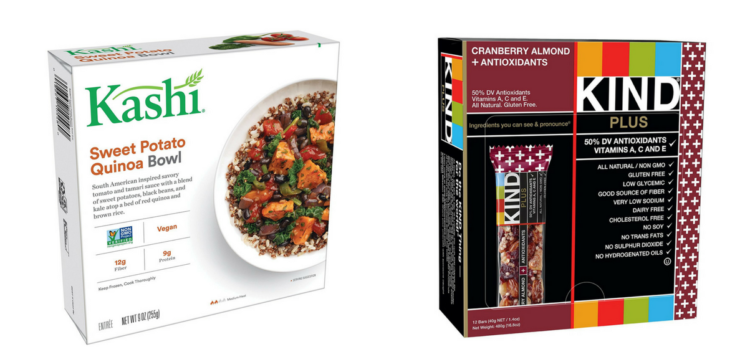 If you're struggling through a flare-up or spending a day (or several) in the hospital, it can be easy to forget to eat, or you simply may not have the energy to find and prepare food. Having some easy-to-prep meals or nutritious snacks on hand can help keep you nourished, and for some, certain types of foods can even help reduce symptoms.
Sheryl Fleming wrote, "Frozen individual meals (except they'd be in the freezer) or rice cups, any sort of relatively plain food that can be made really easily. When I'm sick and/or in pain I struggle with making sure I eat enough because it's hard to make food when I'm in that shape."
Chelsea Smith said, "I actually made [a crisis kit]! Not for emergencies but for flare-ups. The hardest thing for me during a flare-up is getting up to get food so I made a small box of healthy snacks and water to have right there so I can just grab it."
Jody Sutfin Delva recommended meal bars.
Our picks: Kashi Frozen Meals ($4.01) and KIND Bars, Pack of 12 ($14.15)
12. Baby Wipes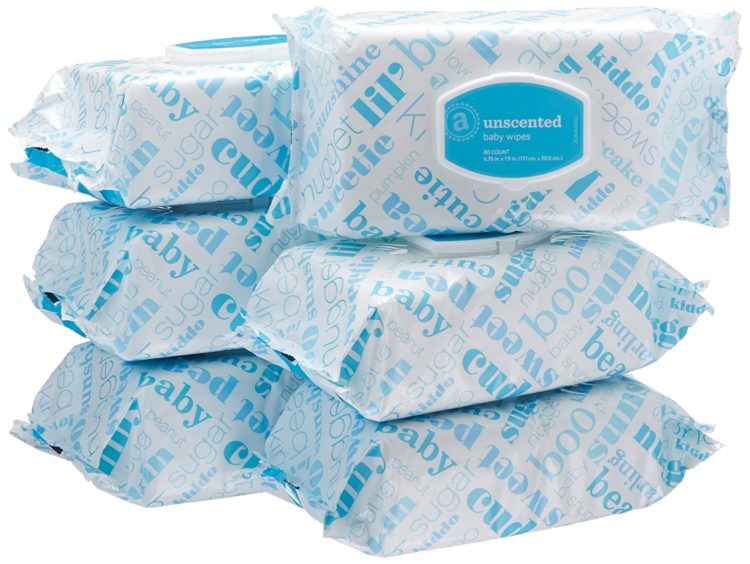 Baby wipes are a simple yet versatile product to have on hand. You can use them to freshen up if you're unable to bathe or shower, clean up messes, and they can be a lifesaver for those whose illness means frequent trips to the bathroom.
Rhianna Wetherell said she uses baby wipes for a quick wash.
Our pick: Amazon Elements Unscented Baby Wipes ($11.39)
13. Vital Signs Monitors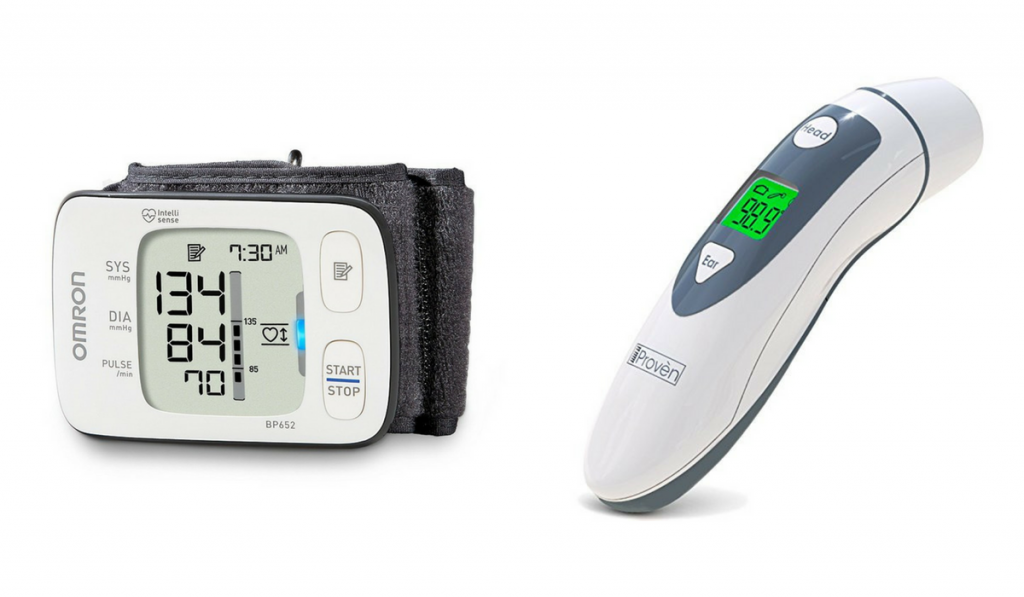 For many, checking your vitals may be an important part of tracking your symptoms or responses to treatment/medication. If you're experiencing a health crisis and aren't in the hospital or doctor's office, keeping an eye on your blood pressure, temperature and other vital signs may help indicate when you should seek help.
Dina Hollar wrote, "Wrist blood pressure cuff. For emergencies and POTS flare-ups. It's electronic, easily hidden in a purse or small bag and could be a lifesaver in a bad time."
"Thermometer and blood pressure cuff to check on vitals," recommended Abigail Robertson.
Our picks: Wrist Blood Pressure Monitor ($39.49) and Thermometer ($33.20)
14. Pain Relief Patches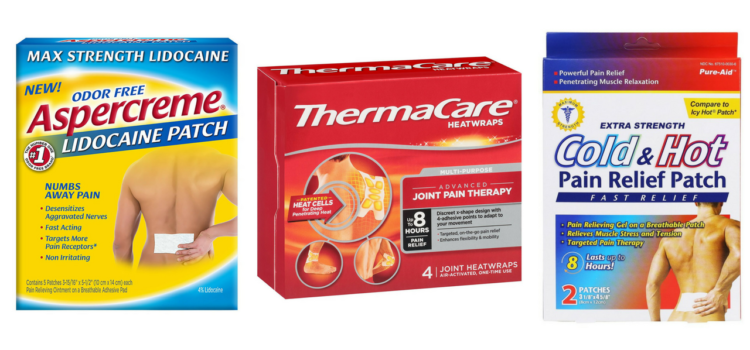 If you're going through a bad pain flare, having patches on hand can help provide some quick relief. There are a number of different types of pain relief patches – some numb the area with lidocaine while others offer heat and cold therapy – so stock up on whichever type works best for you.
Capri Sprazzle told us, "I would keep my assortment of patches. I have heat cell patches, cold patches and two or three types of pain patches on hand most of the time. They can be a lifesaver when experiencing areas of acute pain."
Heather Marie said, "Heat patches. If I'm in pain I cannot live without some form of heat."
Our picks: Aspercreme Lidocaine Patches ($7.88), ThermaCare Heat Cell Patches ($5.64) and Cold & Hot Pain Relief Patches ($5.95)
15. Water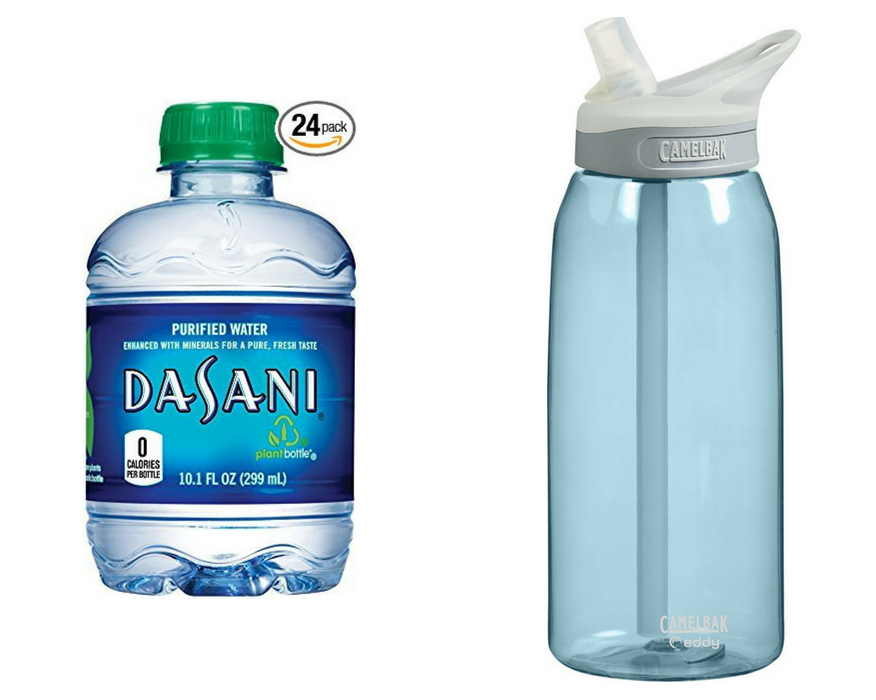 Hydration is important – period. Whether you're going through a health crisis or not, it's good practice to always have a bottle of water on hand.
April Rose suggested, "A bottle of water. They make those little 10 oz. bottles. Those would be perfect. Water can help you take pills, or can hydrate you when you're feeling like poo. Water is my lifesaver as a person with a chronic bladder condition. It dilutes urine which helps lessen pain."
Our picks: 10 oz. Dasani Water Bottles, Pack of 24 ($7.17) and Reusable Water Bottle ($14.35)
16. Blanket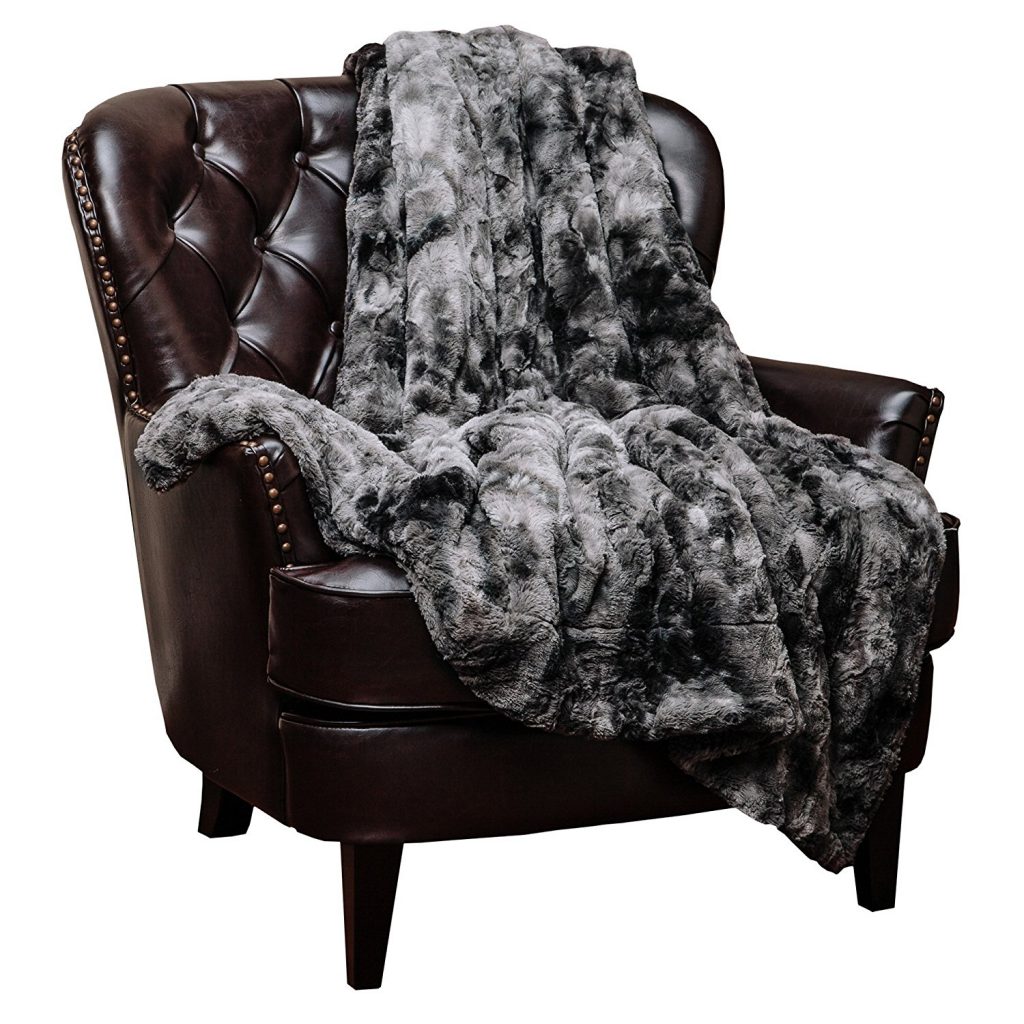 One of the best feelings is snuggling up with a big, soft, fuzzy blanket – especially when you're in need of some comfort on a rough day. It's also nice to have something warm to cover up with if you're stuck in a cold hospital or waiting room.
Teresa Whitehead told us, "My micro plush blanket – it's the most soothing texture and super warm. Good for everything from soothing panic attacks to keeping me from freezing in the emergency room."
Agnieszka Duffin added, "Warm clothes/blanket. My neuropathic pain goes through the roof as soon as it gets chilly. I'm always bundled up so it's important I stay warm! It makes a huge difference!"
Our pick: Fuzzy Sherpa Throw Blanket ($28.99)
17. Headphones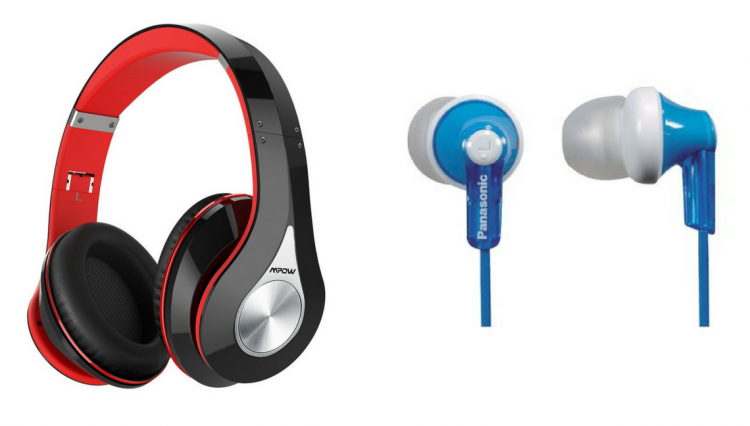 Listening to music, podcasts, audiobooks or even white noise can be calming and distracting. Headphones allow you to close your eyes and zone out, which can be super helpful if you're in a stressful environment. Over-ear or noise-cancelling headphones are also great for blocking out sound if your senses are feeling overwhelmed.
Teresa Whitehead said she uses over-ear headphones and white noise for sensory issues.
"I would have headphones so that I could listen to music without disturbing others," said Liza Re.
Our picks: Bluetooth Headphones ($33.99) and Earbuds ($12.95)
18. Journal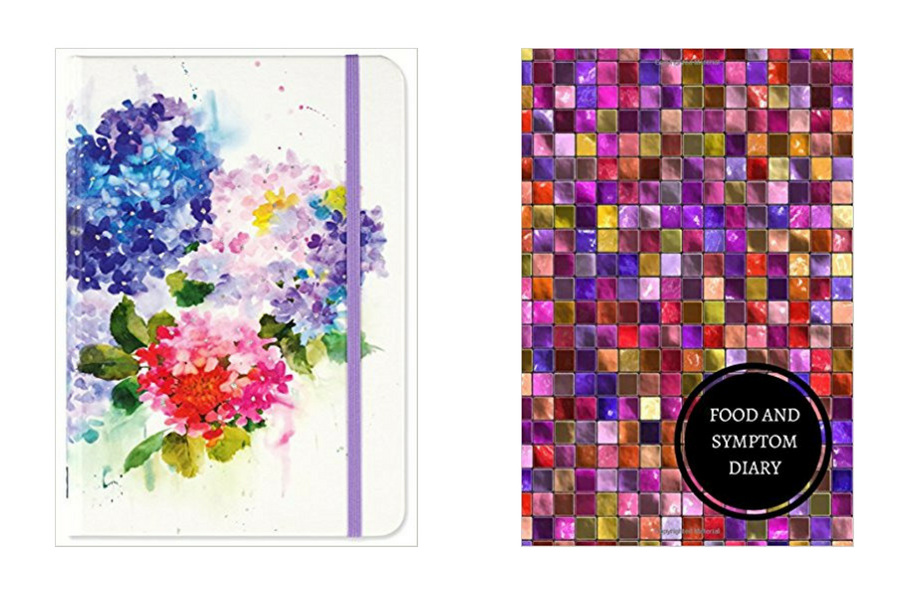 Although writing in a journal may not seem like a top priority during a crisis or flare-up, if you have a few moments, try jotting down some of your thoughts. It can help you to clear your mind and release any tension or negative energy you're carrying. Or, if you are someone who tracks their symptoms, food/water intake, activity, etc., take a minute to write this down for future reference.
Peggy Lynne Ford said she uses a journal to record her feelings.
Our pick: Journal ($8.22) and Food and Symptom Diary ($5.99)
19. Sensory Blockers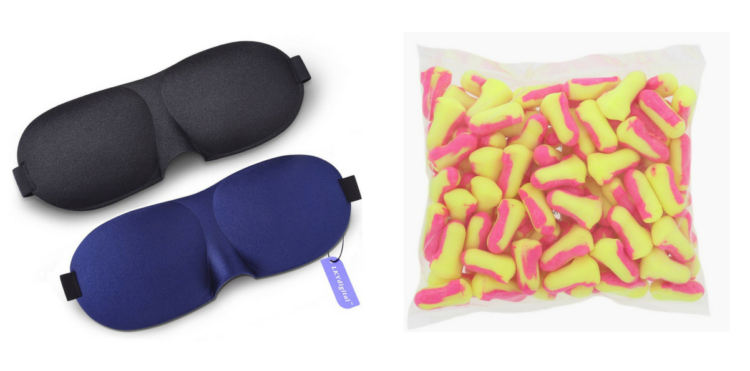 If you struggle with sensory overload during a physical (or mental!) health crisis, it can be helpful to have some "sensory blockers" with you, such as an eye mask or ear plugs.
"Eye mask," said Kirst Foster. "Migraines and pain flare-ups make me more sensitive to light."
Liberty White told us, "[I have] earplugs because I tend to go into sensory overload and feel like breaking down."
Our picks: Eye Mask, Pack of 2 ($8.29) and Foam Earplugs ($7.97)
20. Electrolyte Supplements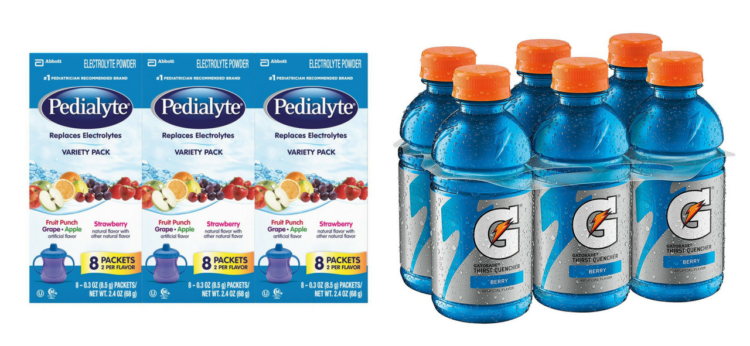 Electrolyte-replenishing drinks are often marketed towards athletes, as low levels of electrolytes in the body can cause muscles to cramp, but getting enough electrolytes is important for everyone. Electrolytes keep your bodily systems running smoothly (well, as "smoothly" as possible with a chronic illness) and can affect muscle function and the amount of water in the body.
Mallory McGuire wrote, "Electrolyte drink! Salts and fluids are so important. Dehydration makes a huge impact on my symptoms, not just for my POTS but my Chiari and occipital neuralgia too."
Our picks: Pedialyte, Pack of 24 ($28.50) and Gatorade, Pack of 6 ($3.87)
21. Your Medical Info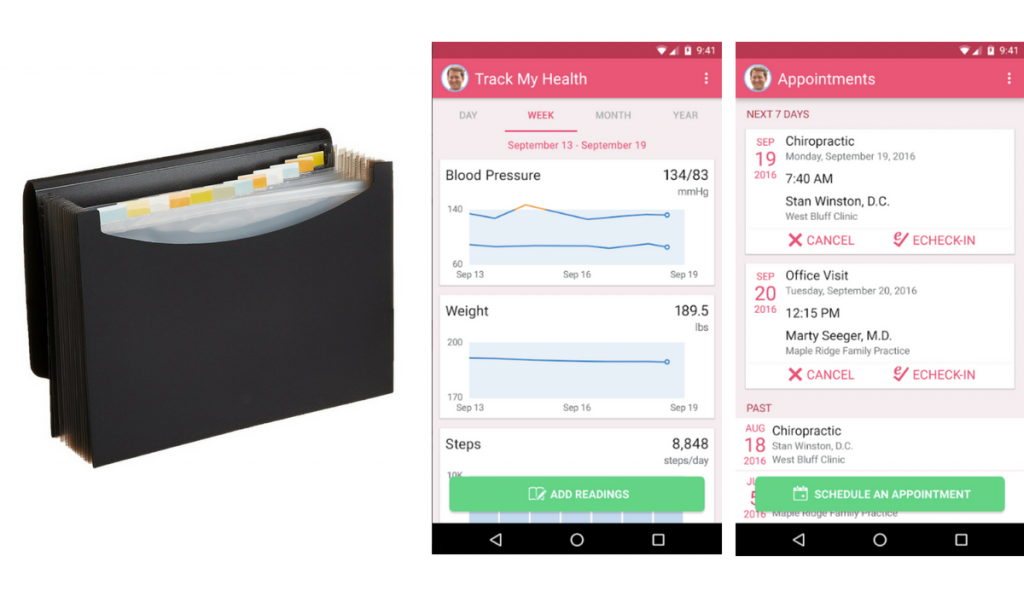 We all organize our medical records differently. Some of us use various apps on our phones, while others prefer written notes and paper copies. Whatever your method, it is important to keep this information organized and accessible. It can truly be lifesaving, whether you're at home or in the hospital.
Allie Marie Love wrote, "My phone has my MyChart app for my hospital with all my stuff on it."
Celeste Easterday told us, "I have a 10-page CarePlan typed by my doctor including diagnoses, history, current treatments, specialist teams involvement, allergies, current medications, etc. This is probably the most important thing I have for crises and when calling an ambulance. Often in this state I am unable to communicate or communicate properly due a neurological nerve pain disorder. Without this document my life would have been jeopardized countless times."
Our picks: Expanding File ($5.45) and MyChart App (download for free from Apple or Google Play)
22. Bandages and Braces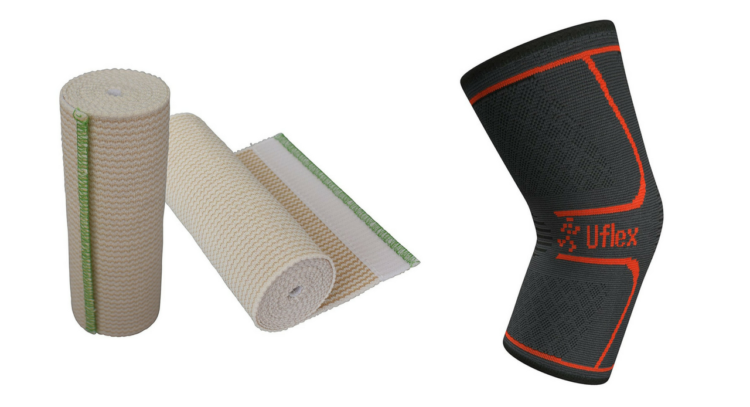 Elastic bandages and braces can serve a number of purposes. They can be helpful for those with Ehlers-Danlos syndrome or hypermobility issues for stabilizing joints; they can be used to hold heat or ice packs in place; and for some, the pressure and compression helps to ease pain.
Teresa Whitehead said she uses Ace bandages for subluxed joints.
"Braces!" said Jillian Seiden. "Having even pressure on my joints helps during a flare."
Our picks: Elastic Bandages ($12.45) and Knee Compression Brace ($14.99)
23. Extra Clothing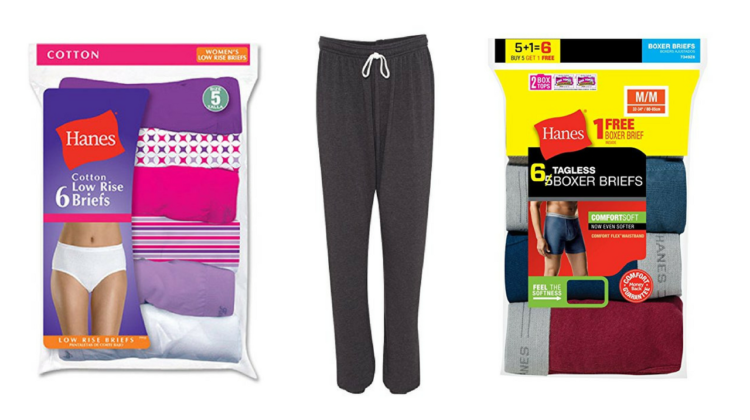 Chronic illness can be messy and unpredictable. You never know what each day will bring – let alone each hour or minute. Having some spare clothes on hand never hurts. Personally, I like to be overprepared rather than underprepared, especially in the underwear department. Nothing compares to putting on fresh, clean clothes – whether you're a bit messy or simply too hot or too cold.
"A spare set of clothes," recommended Charlette Chili Arnold. "With Crohn's disease you never know if you're going to make it to the bathroom on time or not."
Alexis Davis said, "[I have] a change of clothes for if I'm cold or hot. Plus, the added comfort."
Our picks: Women's Underwear, Pack of 6, Men's Underwear, Pack of 6 and Sweatpants (prices all vary by size)
24. Your Favorite Activities/Distractions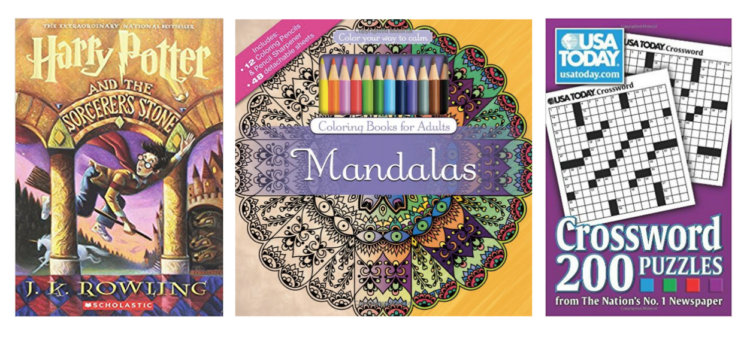 On challenging days, when your physical or mental health feels overwhelming, sometimes the best thing to do is focus your attention on something that brings you joy.
Kathleen Brockway told us, "I like reading so much! It transports me away to the lands in the book. I can read through the pain, and it lessens as the stress leaves my body. I always have two or three books going, and keep one near at all times."
Peggy Lynne Ford said, "At Mayo we called these 'difficult day kits.' I have things that I love, that trigger happy feelings and memories… inspirational quotes and scripture, music, a journal for recording my feelings…"
"I love knitting to help me get through. I've also really liked audiobooks lately as I find reading too tiring," Becky Wearmouth added.
Donna-Jean Isnor wrote, "Some sort of 'Distraction Action.' For example, coloring book and pencils, knitting, crossword puzzles, books. Anything to distract myself from what's going on in my body."
Our picks: "Harry Potter and the Sorcerer's Stone" ($8.78), Mandalas Coloring Book and Colored Pencils ($9.50) and Crossword Puzzle Book ($8.45)
What do you keep in your crisis kit? Let us know in the comments below!
Originally published: October 20, 2017