Health Teacher Launches Hotline for People With Chronic Illness
---
What happened: A new hotline for people with chronic illness has been launched, called Chronic Illness Hotline. The new service is a nationwide support text line for anyone with a chronic illness or those who are undiagnosed and searching for answers.
Founded and run by individuals with chronic illnesses, the service aims to help the community get through the current pandemic together and help people feel less isolated. Chronic Illness Hotline is person-centered and allows texters to talk through their struggles, identify opportunities for advocacy and find local resources.
The unique experiences of a life with health disparities, the quest for diagnosis, and the emotional journey to acceptance is only understood by someone who has also experienced it. If it affects your life – it effects your health. We are here to provide a non-judgmental and supportive safe space to process anything that matters to you. — Chronic Illness Hotline
The Frontlines: With the rampant spread of COVID-19, people with chronic illness may be not only concerned about contracting the virus, but also how it can affect their pre-existing chronic illness.
According to the National Center for Chronic Disease Prevention and Health Promotion, six in 10 adults in the U.S. have at least one chronic illness
People of any age with certain underlying medical conditions are at increased risk for severe illness from COVID-19, according to the CDC.
A Mighty Voice: Our contributor, Courtney Chandler, shared that chronically ill people are "wobbling around in our little bird cages" and feeling more frightened and worried because contracting COVID-19 would cause their chronic conditions to flare up. "Being chronically ill in the time of COVID-19 is something I wouldn't wish on my worst enemy, and yet, there are millions of us in America. We make up a large percentage of the high-risk population you keep hearing about, and we are America's proverbial canaries in the coal mine." You can submit your first-person story, too.
Add your voice: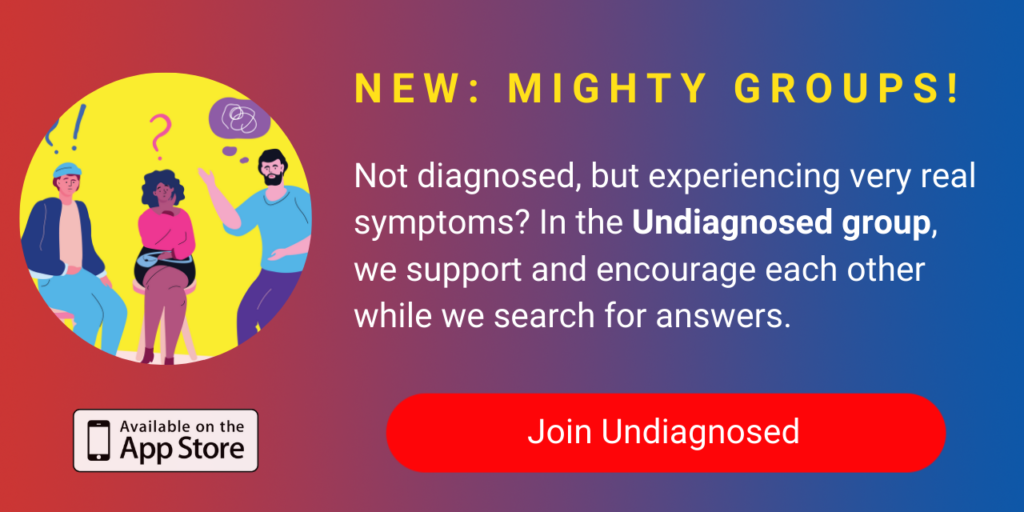 Other things to know: Chronic Illness Hotline was founded by Cyndii Sinex, a public health practitioner trained as a behavior intervention specialist. She spent a decade dealing with misdiagnoses and medical error, and has become a passionate patient advocate. Her goal is to build a legacy that amplifies the needs of marginalized communities.
"You have no idea what it's like to be able to speak to someone who has lived your life or at least a similar-enough life to understand what those who haven't can't begin to fathom," she said. She thought how helpful it would be if the chronically ill had a support line that they could reach out to in a moment of need.
Where to start: To use the Chronic Illness Hotline, text keyword "care" to 202-596-6520 to begin. The hotline is only a text service for now, with hopes to expand to telephone calls in the future. Support Chronic Illness Hotline by volunteering and donating as well by visiting the website.
Header image via YouVersion/Unsplash
Originally published: August 14, 2020