14 Portable Cooling Products People With Chronic Illness Swear By
---
Editor's Note
We hope the products below, all recommended by our Mighty community members, help you or a loved one in your health journeys. Just so you know, The Mighty may collect a share of sales from the Amazon links on this page.
As temperatures rise, many of those with chronic illness may dread the increase in symptoms warm weather can bring. Some may experience heat intolerance or have difficulty regulating their body temperature, making it extremely important to have products on hand that can help them cool down. And for many people with chronic pain conditions, cooling products are an important part of their pain management strategy and help to reduce symptoms such as swelling or inflammation.
When you're home, you may be able to sit down in front of a large fan or A/C unit to stay cool, but when you have to leave your house during the warm, summer months, be it for doctor appointments or social events, it can be a bit trickier to find a source of cool relief. That's why we asked our Mighty community which portable cooling products they use to stay cool and relieve pain while on the go.
Here are their recommendations.
1. Necklace Fan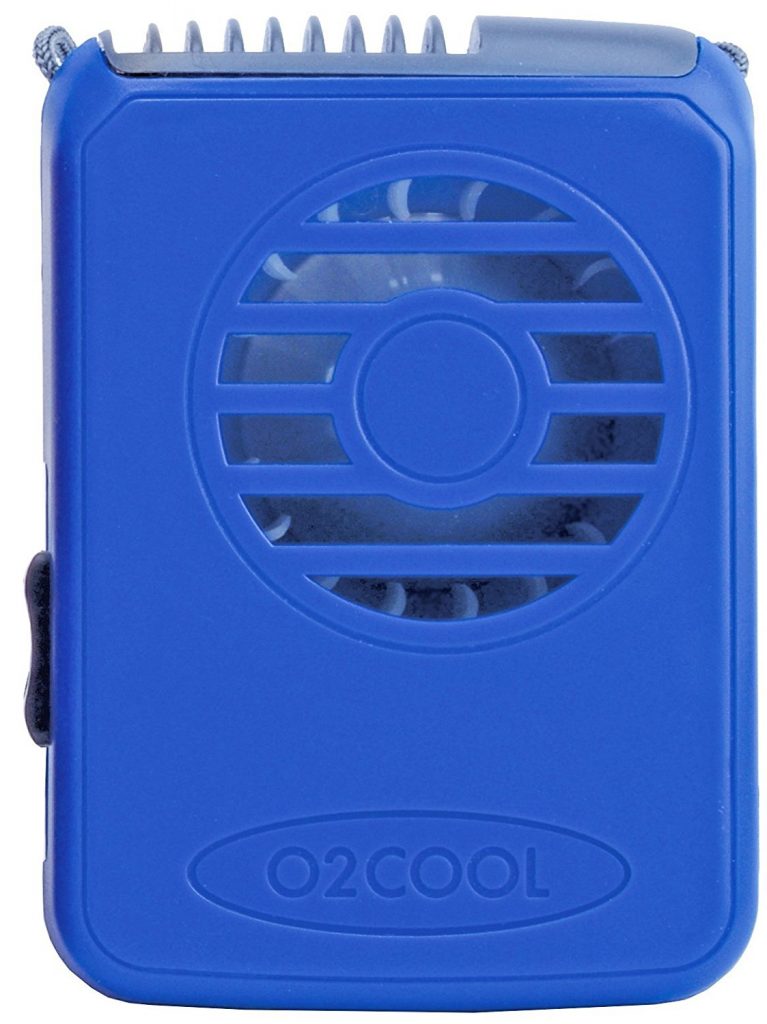 This small fan hangs around your neck by a lanyard and produces a powerful vertical air flow for hands-free cooling.
Katherine Otto told us, "These 'necklace fan' things [featured above] are surprisingly effective, if slightly ridiculous-looking. The air blows out the vent at the top, right towards your neck and face, and is incredibly refreshing when out in the sun. Mine lasted several years of fairly rough use and handling before the plastic holes that the necklace cord goes through were broken beyond my superglue repairing abilities. The fan still works fine, though."

Buy the necklace fan above for $12.97 from Amazon.
2. Kleenex Cool Touch Tissues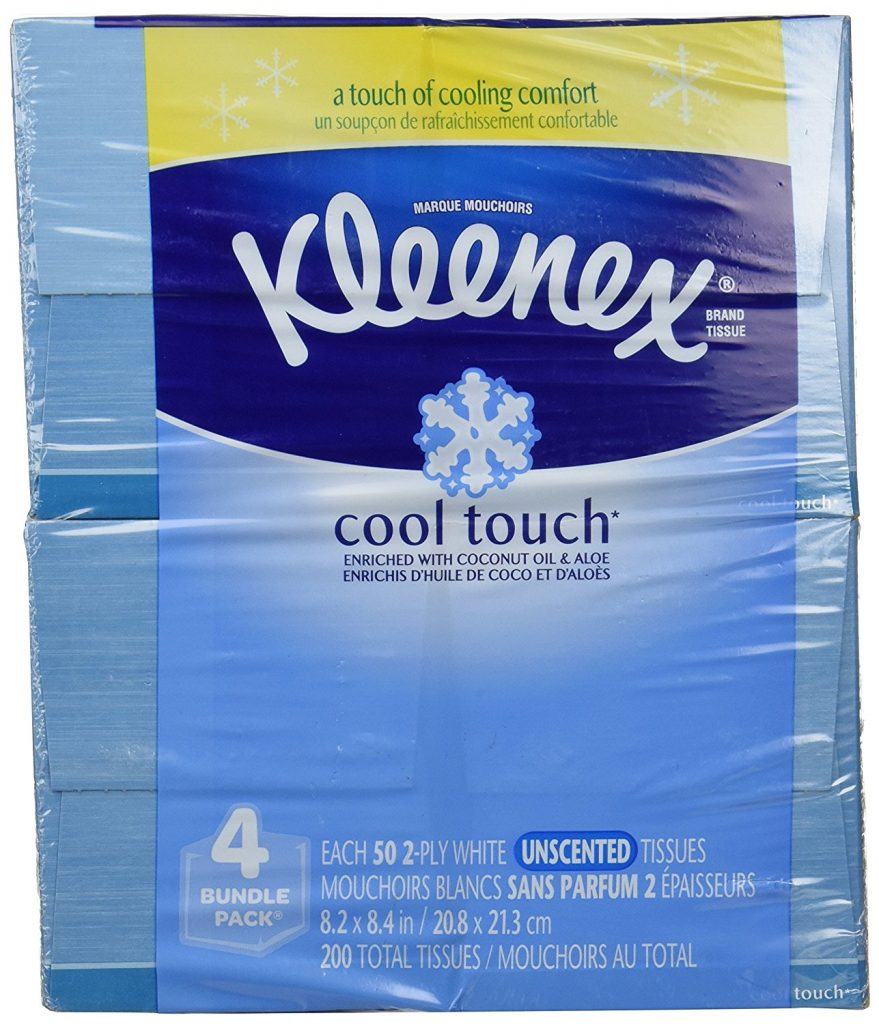 These unscented tissues are infused with moisturizing coconut oil and aloe to be cooling, soothing and soft.
"These things are the bomb!" said Donna-Jean Isnor. "Especially when you are somewhere you can't get away from, it is handy to have a few of these in a Ziploc bag in your purse. They are just cool enough to the touch to cool down your face, temples or the back of your neck."
Buy the tissues above (4-pack) for $14.10 from Amazon.
3. doTERRA Deep Blue Rub
The doTERRA brand offers a number of therapeutic-grade essential oils as well as other personal care products (such as the rub shown above) which are made with essential oils.
Brittany Blackwood recommended, "Deep Blue by doTERRA. It's like a more intense version of IcyHot but it's not as harsh, if that makes sense. It's also made out of all natural ingredients! I put it on sore muscles. Usually on my back during my endometriosis flare days."
Johna Mullinax added, "Deep Blue by doTERRA! It is amazing! Kinda like Icy Hot but no harsh chemicals!"
Buy the rub above for $39 from doTERRA.
4. Copper Fit Cooling Towel

This copper-infused towel cools when soaked in water to keep you 20 degrees colder than the ambient temperature. It provides 50+ UVF sun protection and is machine-washable.
"My Copper Fit Cooling towel," recommended Sarah Blank. "I just wet it, ring it out and it stays cool for hours. No snapping needed! And in the warmer months I never leave home without a bottle of ice water!"
Buy the cooling towel above for $9.99 from Amazon.
5. Cooling Bandana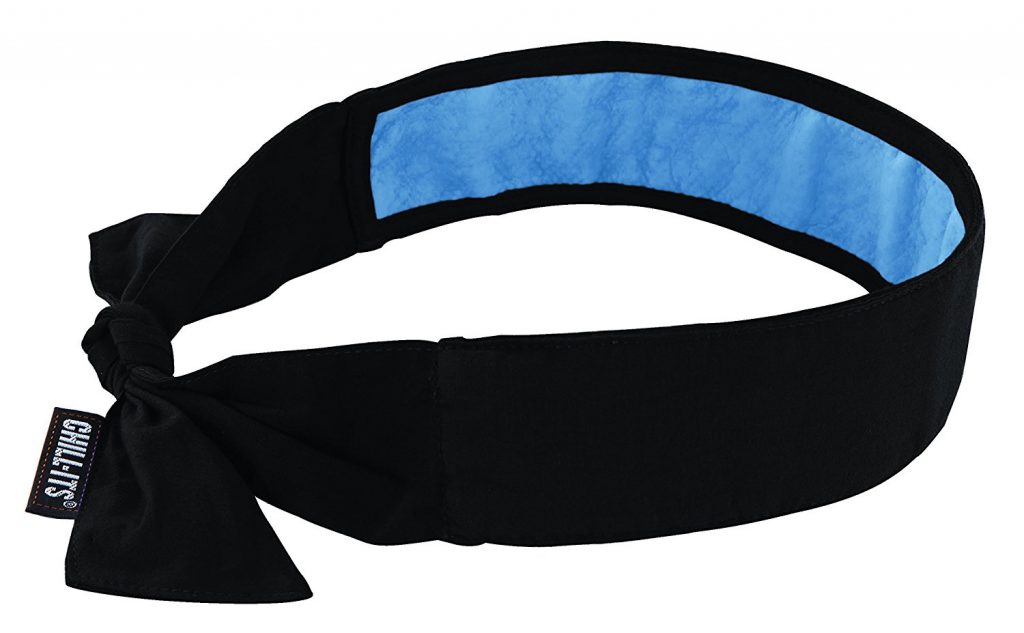 This cooling bandana is lined with absorbent and hyper-evaporative PVA material that holds water (without dripping or being wet to the touch) and creates a cooling effect that lasts up to four hours. It is reusable and can be re-activated simply by soaking it in water.
Buy the cooling bandana above for $7.86 from Amazon.
6. Vacuum-Insulated Water Bottle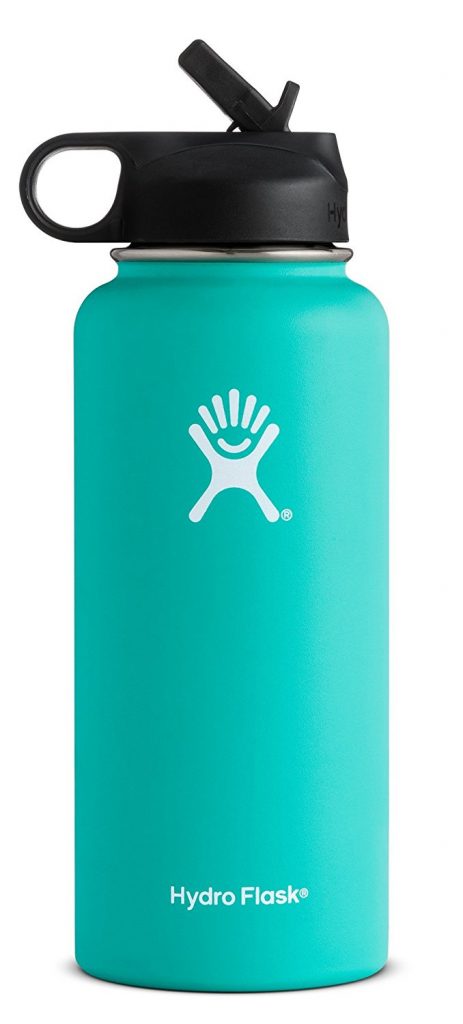 A vacuum-insulated water bottle will keep your beverage ice cold for up to 24 hours – without any condensation forming on the outside. The one featured above is non-toxic and BPA-free.
"Vacuum insulated cups/mugs are a must-have for any long car trip!" said Katherine Otto. "I have a cup from a much lesser-known (and cheaper) name brand, but it will still have ice in it more than 24 hours later, even with several refills of room temperature water."
Sarah Blank added, "I have a bottle that keeps water super cold for a super long time. Best invention ever!"
Buy the water bottle above for $44.95 from Amazon.
7. Cooling Pillow Mat
If you tend to feel overheated in bed, this pillow mat can be frozen and placed either under or on top of your pillow to keep you cool and help with head or neck pain.
Katherine Otto said, "The Gel'O Cool Pillow Mat is an amazing pillow addition, especially for those who [have] chronic headaches or migraines (which I do). It can be put in a fridge or freezer, but is really rather cool on the cheek even without that, and it is very helpful in avoiding hot spots on a pillow during the night. And, as indicated in the name, this one is filled with gel, not water that you have to worry about leaking out!"
Buy the pillow mat above for $13.99 from Amazon.
8. Portable Fan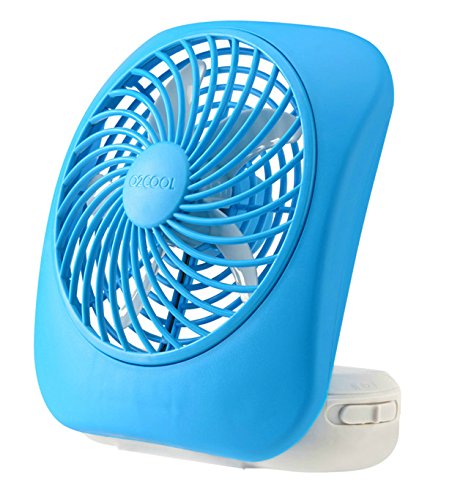 This 5-inch portable fan is battery-operated, small and compact, with a folding design making it convenient for travel. It has two speeds – high and low.
"My battery-operated fan," recommended Jenny Johnson. "Before I got too sick to work I had this at my cash register every single day. I moved it to wherever I was in the store. Some of my coworkers thought it was funny. But I couldn't be without it. I take it with me all over the place! Everywhere in the house and on longer car rides. This model [featured above] is really small and portable too. I put it in my purse all the time."

Buy the portable fan above for $10.99 from Amazon.
9. Migraine Hat
A migraine hat is essentially a headband or beanie with built-in ice packs, making it easier to secure the cold temperatures to your head and even go out while still treating your migraine or keeping your head cool.
Hannah Gibbs said, "I have chronic migraines and joint pain due to Ehlers-Danlos syndrome. I couldn't live without my Headache Hat. I actually own two because I rely on it so much. If I need migraine relief, it fits perfectly on my head so I can move around if I need to. It also can drape comfortably around my neck, shoulders or my hip if need be."
"I have three Migraine Hats in my freezer," Kharissa Thorne said.
Buy the migraine hat featured above for $29.99 from Amazon.
10. Torso Cooling Wrap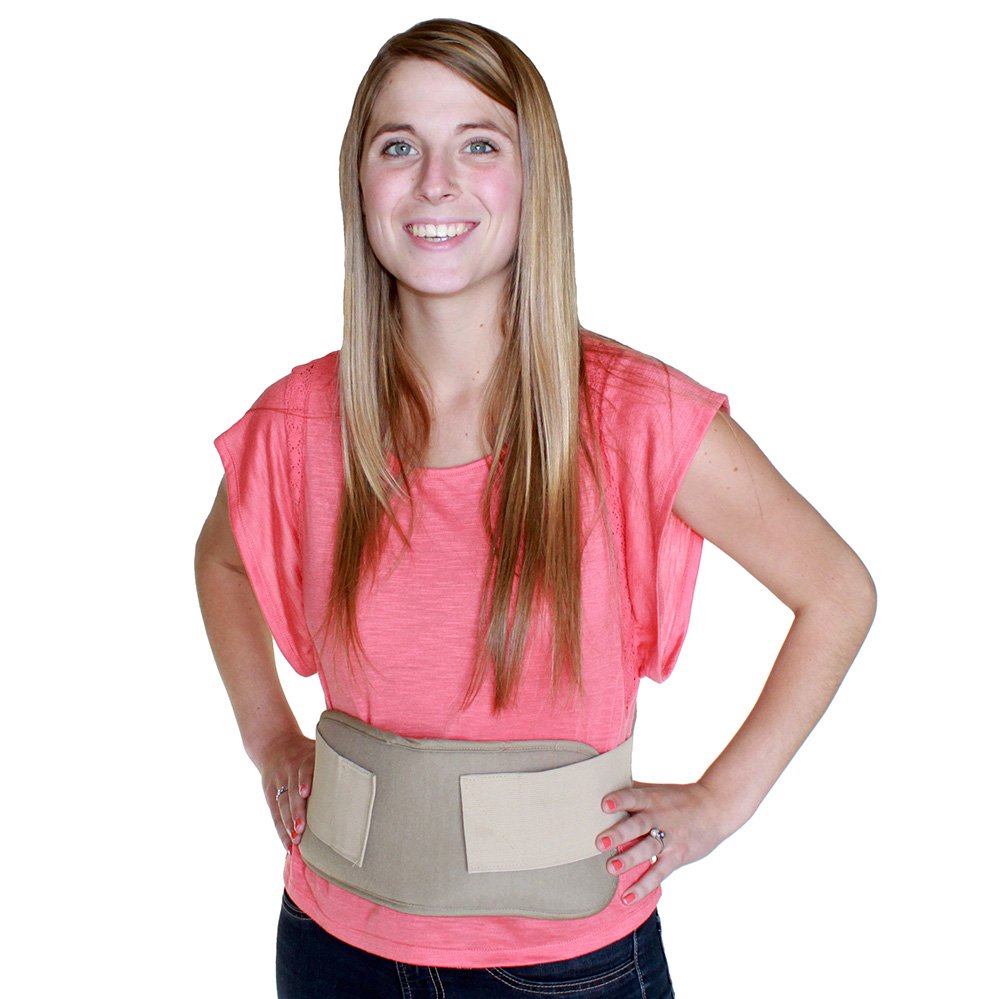 This torso wrap can be fitted with four Kool Max frozen packs (included with the vest) and is simple, lightweight and discreet. You can wear it under your clothes to keep your core temperature cool.
"I have this torso cooling wrap [featured above] with both the regular and the phase change cooling packs. It's not visible under a loose shirt and it will keep me cool and functional for hours," explained Laura Jones.
Buy the torso wrap above for $60.58 from Polar Products.
11. Wet and Snap Cooling Towels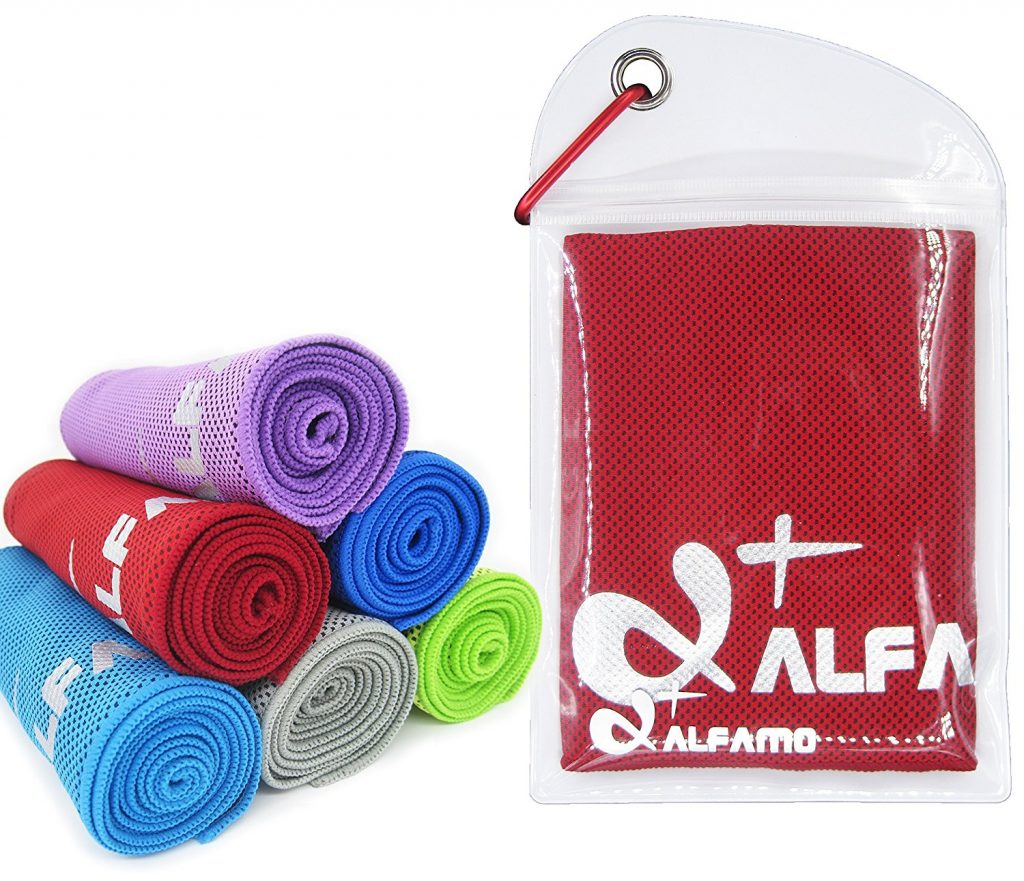 These towels can be soaked, wrung out and "snapped" to provide instant cooling relief. They are soft, pliable and reusable. Each towel measures 40 inches by 12 inches.
"Snap and wet towels and a mini misting fan," recommended Hmarie HC. "If I get overheated my IBS flares and it's a nightmare so I have to be prepared! Both are small and portable and most importantly reusable!"
Buy the cooling towel above for $10.99 from Amazon.
12. Biofreeze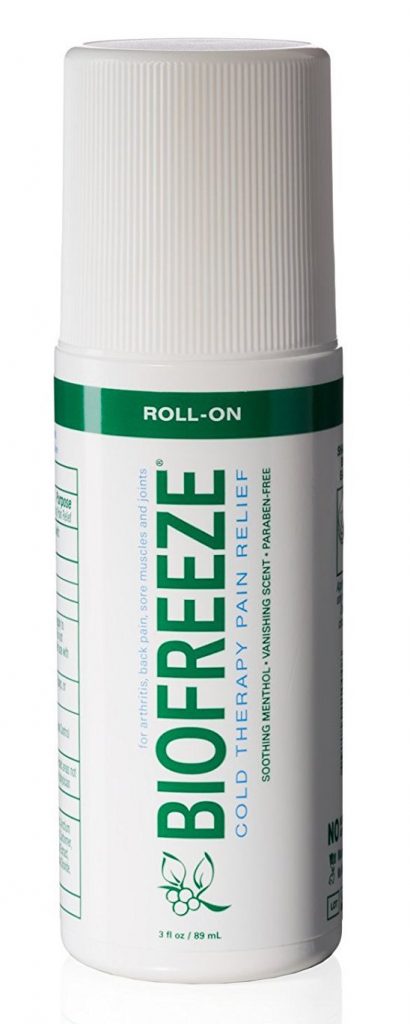 Biofreeze is a topical analgesic containing menthol, which is both cooling and pain-relieving for sore muscles and joints.
Recommended by Lyssa Ann Avalon and Tierra M. Nauman.
Buy the pain relief gel above for $10.26 from Amazon.
13. Therapearl Hot/Cold Pack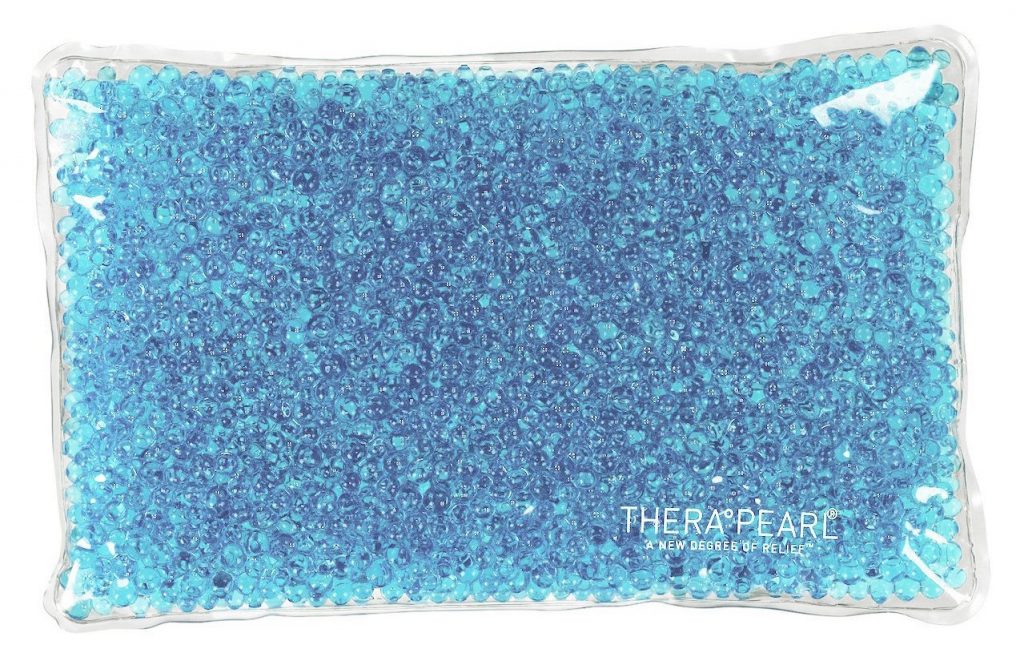 This gel bead pack can either be placed in the freezer for two hours and used as a cold pack, or microwaved for 30 to 40 seconds and used as a heat pack. It can provide a cooling sensation while also relieving pain or swelling.
"Therapearl sports pack," recommended Joanne Shabazian. "It's not as cold as a regular ice pack, and you can bend it to fit where you need it. You can also use it heated."
Buy the cold pack above for $8.48 from Amazon.
14. Personal Air Conditioner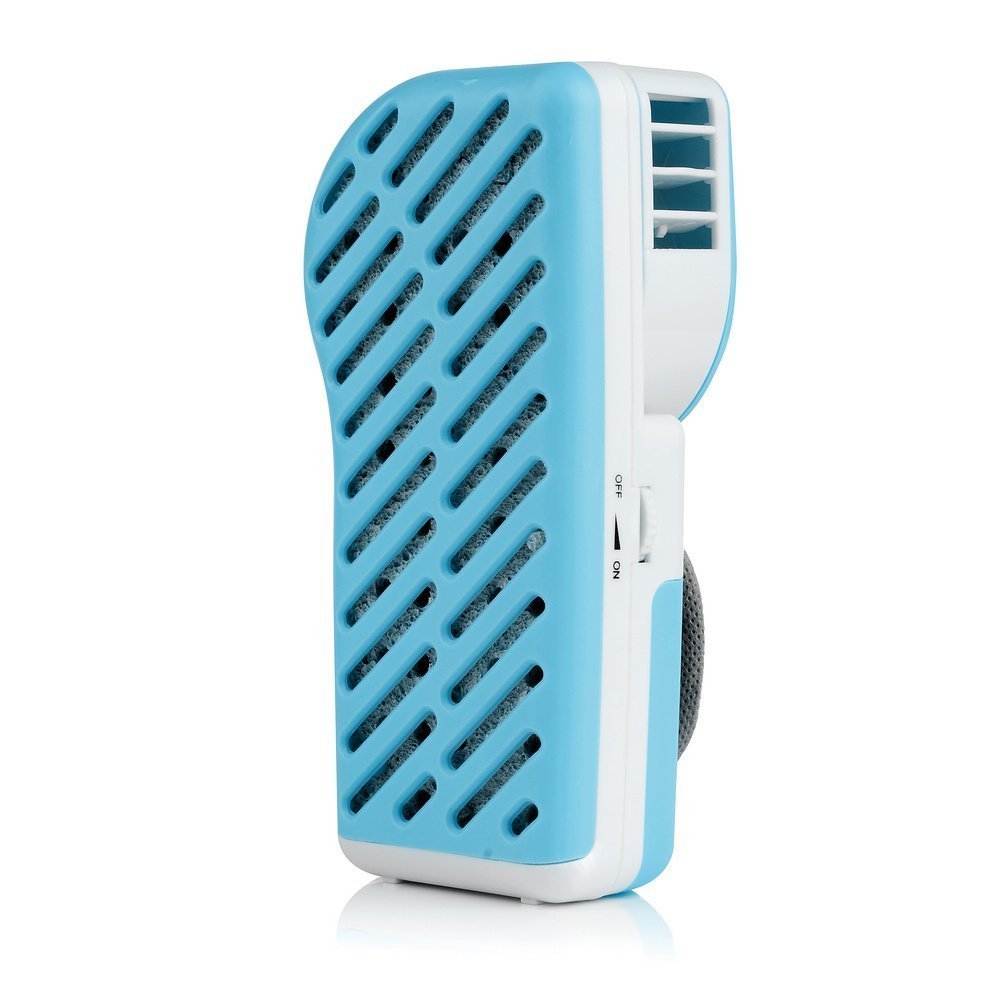 This small, portable fan functions like a mini air conditioner. It not only blows air, but has a sponge-like filter inside that you can wet to moisten and cool the blowing air. The fan can be operated with batteries or plugged into a USB port.
Buy the personal fan above for $12.49 from Amazon.