12 Brands That Offer Comfy Clothes That Aren't Leggings
---
If you look for recommendations regarding comfortable clothes for those with health challenges, you'll probably see one suggestion come up again and again: leggings. Leggings can be amazingly comfortable when you're dealing with pain and weight fluctuations, but you're not alone if you don't think leggings are the most comfortable option. Maybe you have nerve pain, like allodynia, or pelvic pain which can make tight pants excruciating or you might find the snug waistband of leggings to be uncomfortable on your stomach. If you need a dressier outfit, leggings may also seem too casual, or they just might not be your style.
On the days when leggings aren't an option, opt for loose-fitting pants, dresses or skirts instead. To help you find the brands that offer cute options, we asked our chronic illness community to recommend their favorite brands. Discover some stylish, comfy clothes that aren't leggings below.
Just so you know, we've selected these links to make shopping easier for you. We do not receive any funds from purchases you make.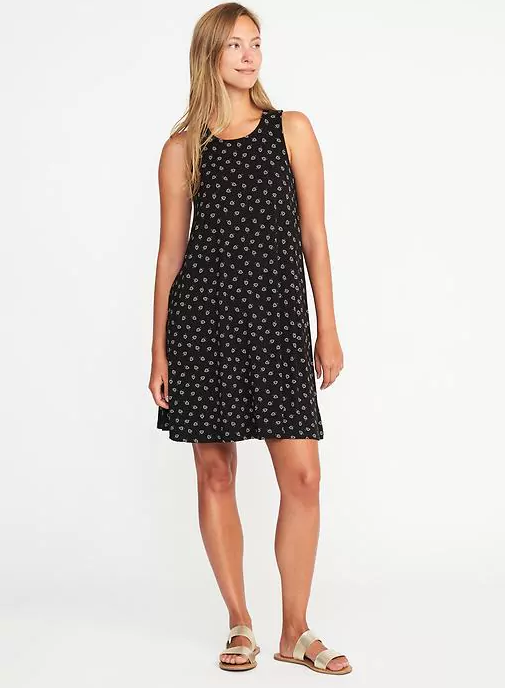 You most likely already have a few Old Navy pieces in your closet — the retailer is reliable for its wardrobe staples in soft, easy-to-care-for fabrics and low prices. If you're looking for jeans, the Rockstar 24/7 style is particularly recommended.
"Old Navy athleisure wear — cute, trendy, and affordable (especially if you shop with their coupons or Super Cash)," Tricia Lynn explained. "Their cropped, tie-waist pants and lattice-back sweatshirts are staples in my life!"
"I have switched to all swing dresses that are so popular right now. You can get them super cheap on sale at Old Navy. It's like going to work in your nightgown. No buttons or belts to fuss with," Crissi Rocca said.
Buy the Jersey Swing Dress for $9.97 at Old Navy.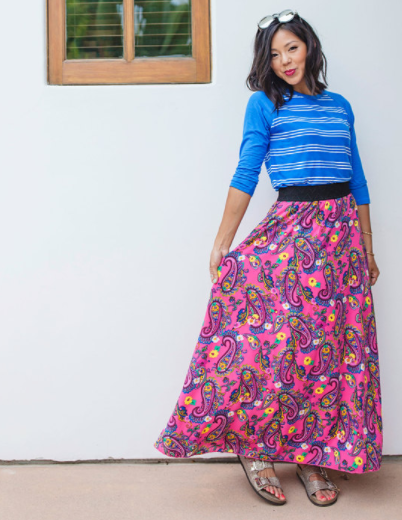 LuLaRoe is known for their leggings, but the colorful, comfy brand also features dresses and skirts for those who prefer looser-fitting clothes. Luckily, these alternatives are made with the same soft material and bright patterns as the famous leggings.
"I have switched almost my whole wardrobe over to LuLaRoe because of the comfort level and being able to still feel stylish," said Janine Trala.
Buy the Lucy skirt featured above from a LuLaRoe consultant.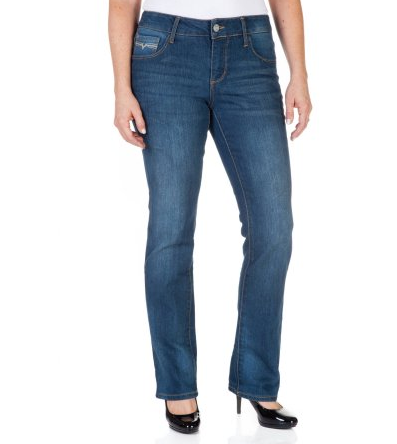 For many, jeans are the most painful type of pants to wear, thanks to the thick material and seams, and sharp zippers and buttons. But the Faded Glory brand from Walmart got a thumbs-up from members of the chronic illness community for their soft fabric.
"Walmart Faded Glory jeans are so much softer than anywhere else and fit better," said Malorie Anderson.
Buy the Faded Glory Straight Leg Jeans for $13.61 at Walmart.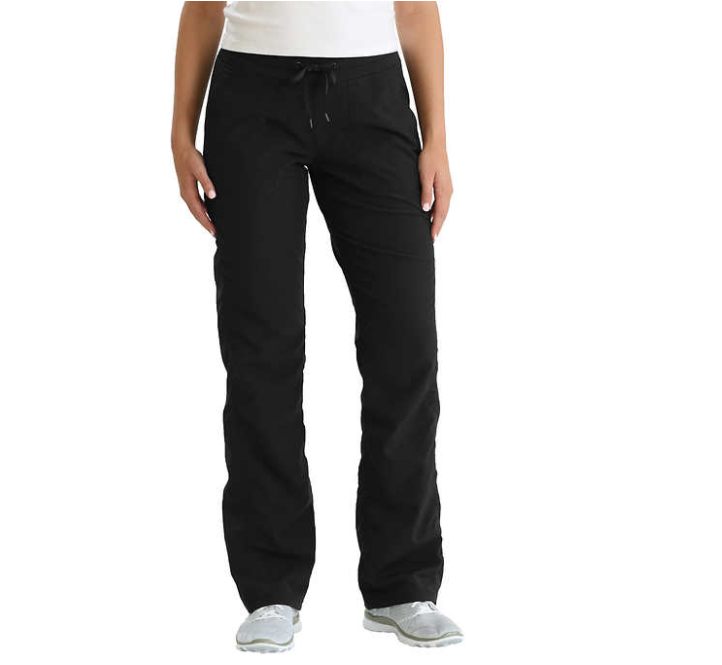 Kirkland Signature offers athletic pants, shorts and sweatshirts that aren't clingy and provide some room to move. You can find the brand at Costco, Amazon, and Walmart.
"The Kirkland brand at Costco offers some incredibly soft pants with pockets, drawstring waistband, and moisture-wicking liner that I just stocked up on. They have not bothered my allodynia the same way jeans or even leggings can," Sherrie Johnston said. "A bonus is that they're very affordable!"
Buy the Kirkland Signature Ladies' Active Woven Pant for $16.99 at Costco.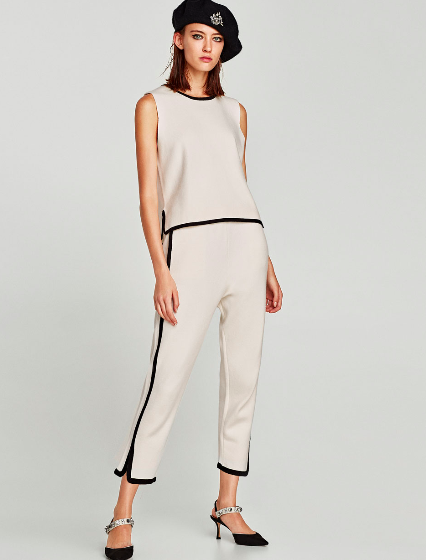 You'll find a large selection of trendy pants that aren't leggings at Zara, including joggers, culottes and palazzo pants. Some feature a drawstring waistband, making them even more comfortable.
"They have very fashionable silky joggers that can be dressed up or down!" Kate B-k recommended. "And the prices are great! Love Zara."
Buy the Jogging Trousers With Side Stripes for $49.90 at Zara.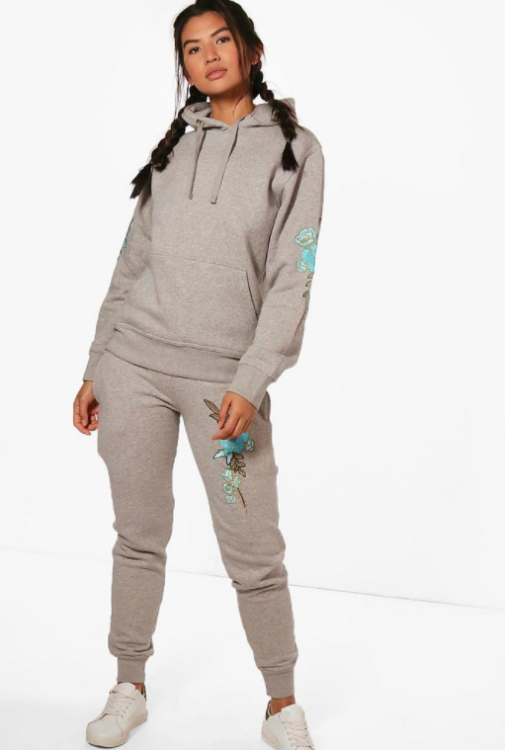 Boohoo offers every type of clothing, from dresses to tops to tailored shorts, but chronic illness warriors may be especially drawn to their tracksuits, joggers, and stylish pajamas.
"They have a large selection of regular sizing and plus sizes! They have 50 percent off sales almost every week, I got a velvet sweatsuit for $16 and I pretty much live in it!" Elena Dolores said. "They are my absolute favorite brand, chronic illness or not!"
Buy the Ruby Fit Athleisure Embroidered Hooded Tracksuit for $26 at Boohoo.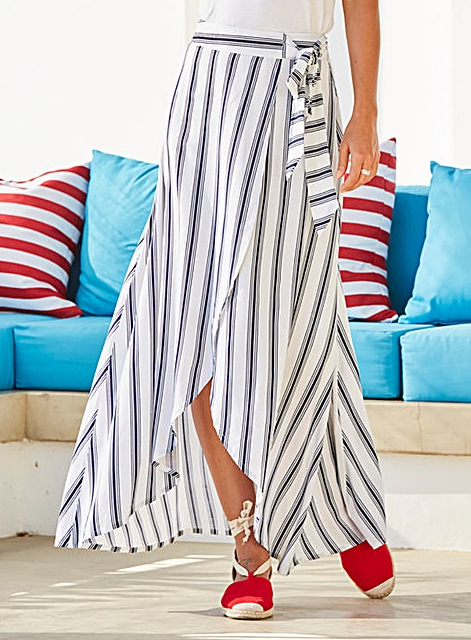 Marisota is a U.K. plus-size brand that offers a range of stylish, work-appropriate options, including swingy maxi skirts and loose-fitting jersey tops.
"I wear clothes from Marisota — can't bear wearing anything tight on my skin," said Jill Clayton.
Buy the Mock Wrap Tie Waist Stripe Skirt featured above for £30 at Marisota.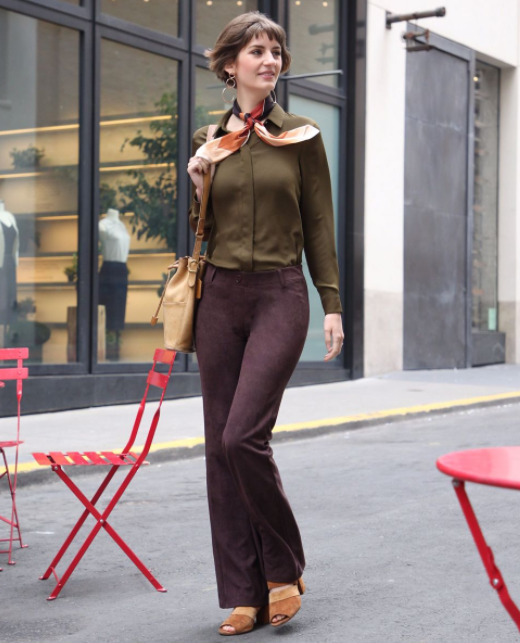 This online brand offers an ingenious solution for the days when you want the comfort of leggings in the style of a tailored dress pants. BetaBrand pants are stretchy and soft like leggings and include a faux zipper and button and come in boot cut, skinny leg, straight leg, palazzo and tuxedo styles.
"Great comfortable alternative to uncomfortable work clothing," Mary Madden said.
Buy the Boot Cut Dress Pant Yoga Pants featured above for $52.20 at BetaBrand.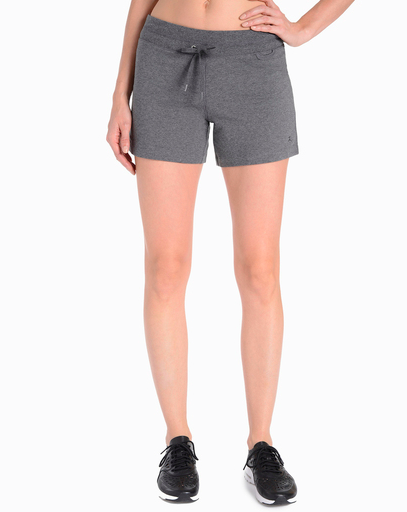 Dance brands like Danskin can be a great alternative to leggings. They offer shorts, tops that breathe well and stretchy pants in a boot cut that can be worn when leggings feel too casual.
"Danskin athletic wear. Walmart. It's affordable, comfortable, and goes up to a size 20 (2x)," Sara Woodward recommended.
"They fit me better than anything, and the price is cheaper than anywhere else. I've washed mine a zillion times, and they are still good," Judy Hobbs Powell agreed.
Buy the Essentials Drawcord Shorts featured above for $24 at Danskin.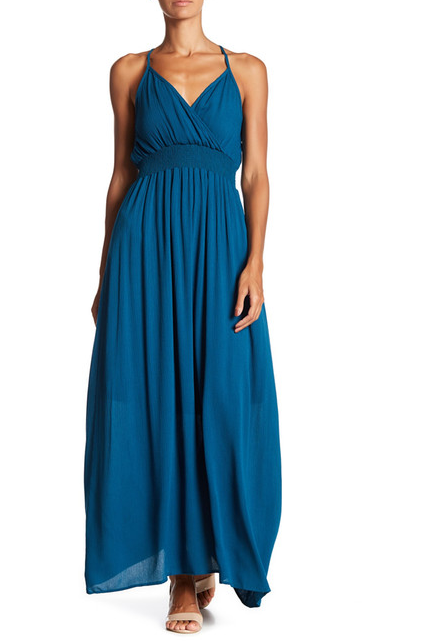 If you're a dress gal, Nordstrom Rack has lots of pretty, flowy options. Many people in our community prefer maxi dresses to pants since they don't put any pressure or restrictions anywhere on the body.
"Maxi dresses… My biggest criteria is that I must be able to sleep in them. I get compliments everywhere I go," Dawn Reuter said. "No one knows I haven't showered or brushed my teeth for days. I have a cute pair of Dansko sandals that I can slip on. I have deodorant, earrings, brush and hair things in my nightstand. In five minutes I can stumble out of bed and out the door and feel presentable."
Buy the West Kei Gauze Maxi Dress for $29.97 at Nordstrom Rack.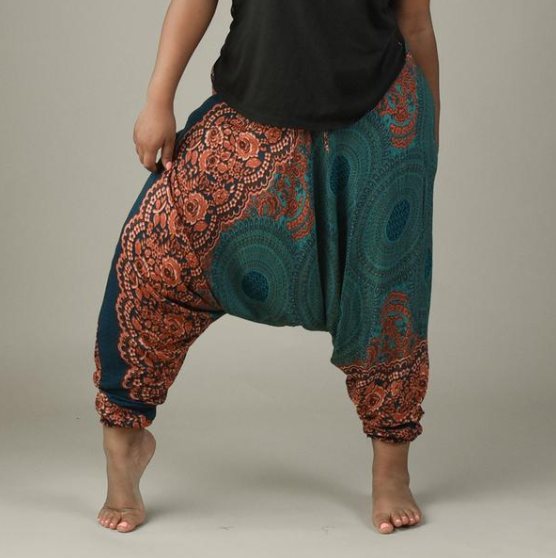 For those who love the feel of pajama pants but don't want to wear them out of the house, harem pants are a great compromise. These pants come in fun patterns and colors and feature the loose fit of pajamas, but gathered low near the knees in a unique, boho style. Alison Forbes told The Mighty that she's bought several brands but Boho Pants Co. is her favorite.
"I hate tight pants like leggings because they make my fibromyalgia worse and triggers the nerve damage on my stomach, but these are flowy and comfortable," said Forbes. "Most of the ones on Amazon are one size fits all but [Boho Pants Co.] actually has sizes. They're like wearing pajamas 24/7 but look a little more like real pants."
Buy the Zoey Peacock harem pants for $22.99 at Boho Pants Co.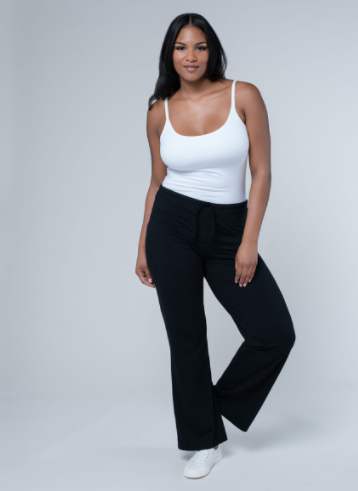 Sarah Langer said Pact Apparel has the softest, most comfortable loungewear, and especially recommends their straight leg lounge pants. The brand also carries T-shirts and dresses.
"My skin is highly sensitive to synthetic fabrics, dyes, and all the sprays added to most clothing to make it look stiff on the shelf. I don't have any problems with Pact," Langer said. "It's organic, fair trade, sustainable cotton and water-based non-toxic dyes. The prices are really reasonable for the value you get. And they're super comfortable!"
Buy the Drawstring Pants featured above for $29.99 at Pact Apparel.
Originally published: October 3, 2017