15 Dairy-Free Ice Cream Brands You'll Actually Want to Eat
---
Editor's Note
We hope the products below, all recommended by our Mighty community members, help you or a loved one in your health journeys. Just so you know, The Mighty may collect a share of sales from the Amazon links on this page. Prices and product availability are accurate as of publication.
I've always had a sweet tooth. In fact, I come from a long line of ice cream aficionados, so the craving for that cold, sweet, creamy deliciousness is practically ingrained in my DNA. As yummy as ice cream can be, it's not always the most chronic illness-friendly treat. If you are allergic or sensitive to dairy, skipping dairy-based ice creams can help you avoid flare-ups or other serious, and potentially life-threatening, consequences.
Even if you can't eat traditional ice cream, there are plenty of dairy-free options out there to enjoy. I'm a firm believer that ice cream (of any kind) is good for the soul, so don't let being dairy-free keep you from indulging in a scoop… or three.
To help you in your search for ice cream that's both delicious and safe to eat, we asked the Mighty's chronic illness community to share their favorite brands of dairy-free ice cream. Here are their recommendations.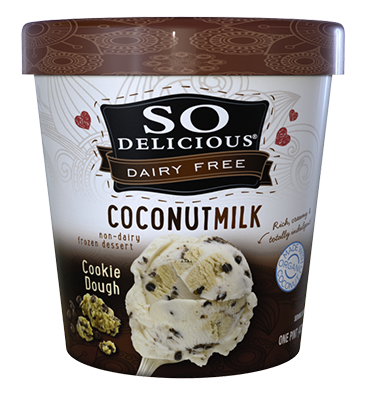 So Delicious is an entirely dairy-free brand that offers several base options including cashew milk, coconut milk, almond milk, and soy milk — each with a variety of flavors to choose from. They have several sugar-free ice cream options as well.
"So Delicious made with coconut milk is truly the best. My daughter is allergic to milk, soy and almond so we have searched for the best brand. So delicious coconut has a great taste and texture," Janine Trala told The Mighty.
Sarah Ylitalo added, "Seriously the smoothest and closest thing to the real deal when it comes to ice cream."
Buy So Delicious ice cream on Amazon Fresh, or find a retailer near you.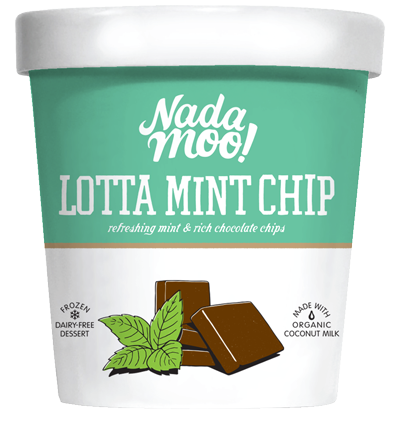 Another totally dairy-free brand, NadaMoo uses coconut milk as the base for all their ice creams. They have a growing selection of flavors, and all options are gluten-free as well.
Brandi Stewart said this is her favorite ice cream. "There are so many different flavors to choose from that actually taste good!" Hannah Kuisle added.
Buy NadaMoo! ice cream on Amazon Fresh, or find a retailer near you.
While not all Ben & Jerry's flavors are dairy-free, the popular ice cream brand recently began offering several options made with almond milk. All dairy-free options are also certified vegan.
Kayla McElligott told us, "My little sister has eaten Lactaid ice cream her whole life. Finally, Ben & Jerry's came out with some dairy-free flavors. She prefers these now instead of Lactaid. She says they are just overall better. The taste, texture and variety of flavors are what she likes. The Ben & Jerry's are almost like ice cream made with dairy."
"Ben & Jerry's non-dairy! I always keep it stocked in my dorm's fridge for when I need a little comfort," said Gabby Goldman.
"Ben & Jerry's dairy free flavors! They are fantastic! Made with almond milk so they are very creamy and delicious – you can't even tell. And there's no tummy gurgling after," Chloe Duros added.
Buy Ben & Jerry's ice cream on Amazon Fresh, or find a retailer near you.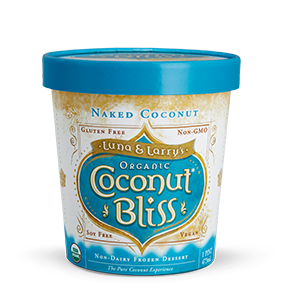 As the name suggests, Coconut Bliss is made with a coconut milk base. In addition to being dairy-free, this ice cream is also soy-free, gluten-free and offers plenty of flavors to choose from.
"Luna & Larry's Organic Coconut Bliss ice cream. It's made with coconut milk and sweetened with agave instead of sugar. It's thick and creamy and tastes amazing. It's a great alternative when you can't have dairy or soy milk," Annie Jobe wrote.
Leah Stokes added, "All organic, natural and incredibly creamy. Can hardly tell the difference from regular ice cream."
Buy Coconut Bliss ice cream on Amazon Fresh, or find a retailer near you.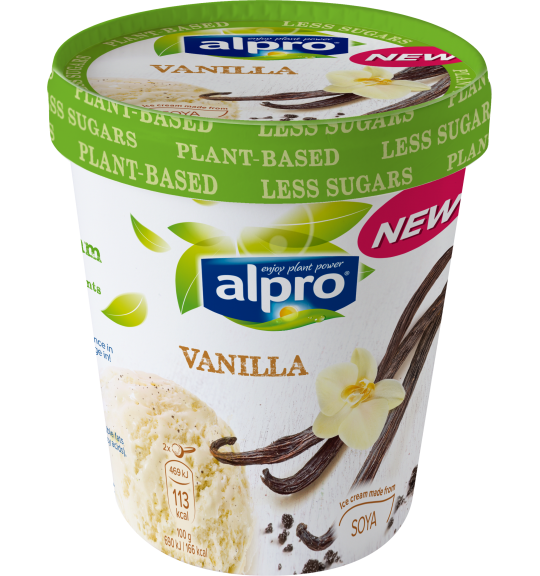 This U.K. ice cream company is 100 percent plant-based. They offer three different flavors – vanilla, coconut, and hazelnut – which are all dairy-free and gluten-free. Alpro is made with soy though, so you'll want to skip this brand if you are sensitive to soy.
Karen Charlene Thomson told us she likes Alpro Soya because she has a nut allergy, and both she and her son are lactose-intolerant.
To buy Alpro ice cream, find a retailer near you.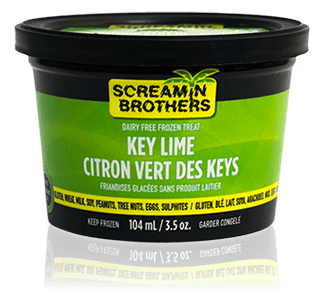 This Canadian ice cream brand was designed for those with allergies or sensitivities. In addition to being dairy-free, Screamin' Brothers ice cream contains no gluten, milk, egg, wheat, peanuts, tree nuts, soy, sulphites, sesame seeds, seafood or mustard products. Instead, its products are made by hand with organic coconut milk.
"Really great flavor," Lanna Bokinac told The Mighty. "Canadian-made."
To buy Screamin' Brothers ice cream, find a retailer near you.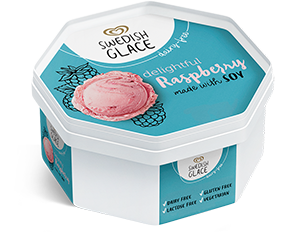 This dairy-free brand is made with soy and is gluten-free, lactose-free and vegan. Flavors include vanilla, raspberry, chocolate, and strawberry. Swedish Glace is available at several stores in the U.K. and in the Netherlands.
"Swedish Glace! Love it," said Louise Smith.
Nairmi Rowe added, "I've [eaten] it since childhood and love it."
To buy Swedish Glace ice cream, select your favorite retailer and add it to your shopping basket.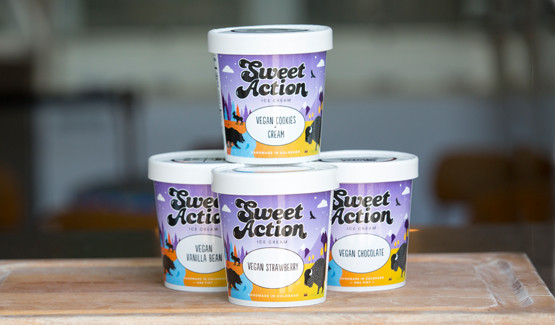 Based in Denver, Colorado, Sweet Action offers a number of unique flavors. If you don't live in Colorado, you can get a pack shipped to your door. Be careful when making your selection, since not all flavors are dairy-free. Select a four-pack online to see the details and ingredients list for each flavor. Most of the vegan options are made with soy milk instead of dairy.
"Sweet Action vegan ice cream is awesome!" Alexandra Connell told us.
To buy Sweet Action ice cream, you can order a four-pack online.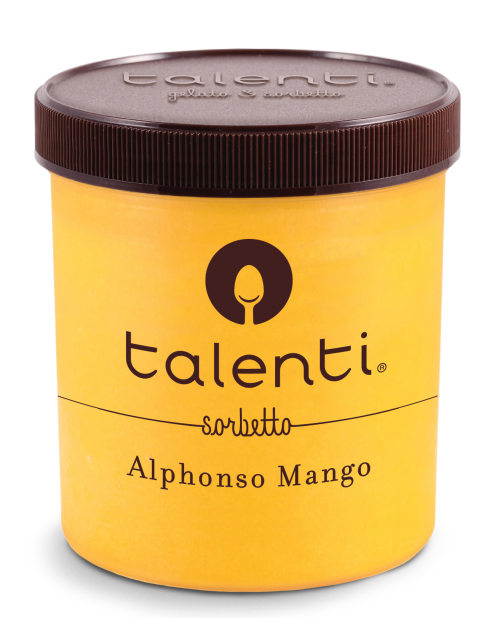 Although Talenti's gelato is made with dairy, the brand offers five sorbetto flavors — mango, blood orange, chocolate, peanut butter, and raspberry — that are dairy-free.
Hillary Summers recommends, "Talenti sorbettos – so yummy!"
Buy Talenti sorbetto on Amazon Fresh, or find a retailer near you.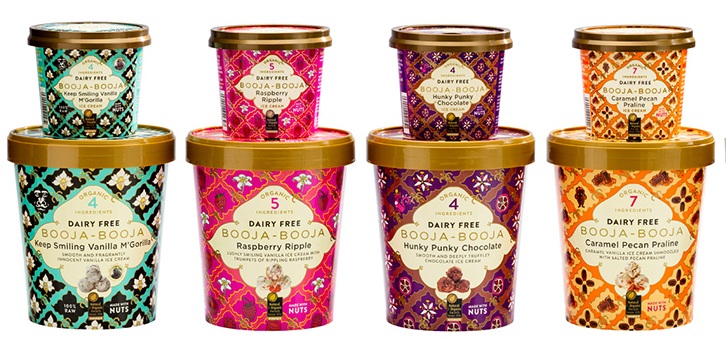 All of Booja-Booja's ice cream is dairy-free. The U.K. brand uses cashew nuts and agave syrup to make its unique gluten-free, dairy-free and soy-free treats.
"Booja-Booja is my fave," Natasha Pearson told us.
To buy Booja-Booja ice cream, find a retailer near you.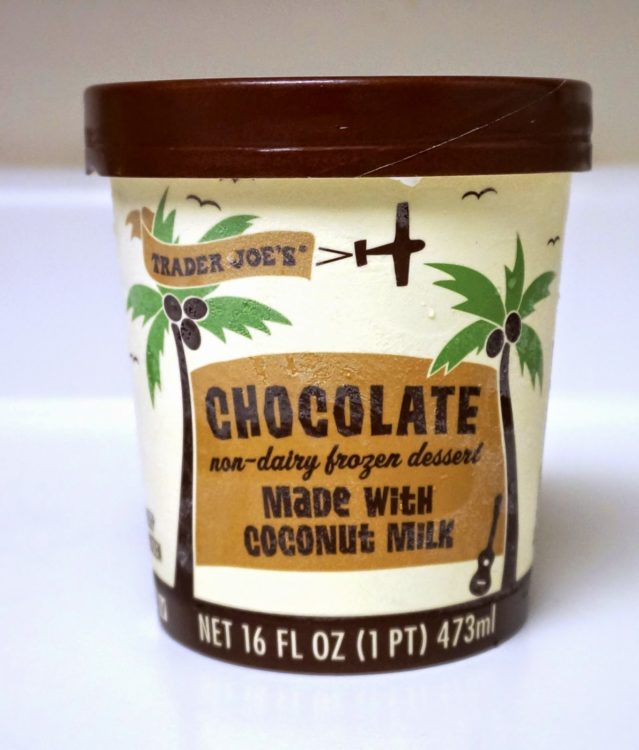 Trader Joe's offers several non-dairy ice cream options made from either coconut milk or soy milk. Be sure to read the label carefully as they offer a number of ice creams made from different ingredients.
"Trader Joe's coconut milk ice cream…awesome and creamy!" wrote Harriet Roth Hausbach.
To buy Trader Joe's ice cream, find a location near you.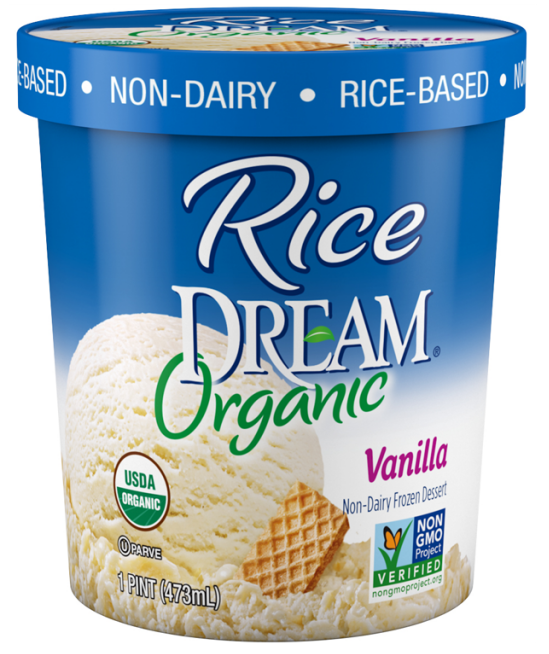 Dream offers a number of plant-based frozen treats, many of which are dairy-free. You can choose from Almond Dream, Rice Dream and Soy Dream, each made with a different non-dairy base. While most of Dream's ice creams are dairy-free, be sure to read the description carefully as some of their other frozen desserts (such as Almond Dream Bites or the Rice Dream Vanilla Bar) do, in fact, contain dairy.
Buy Dream ice cream on Amazon Fresh, or find a retailer near you.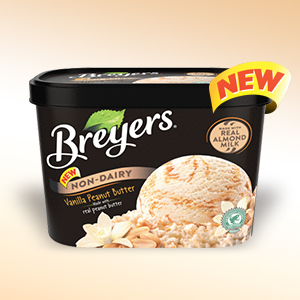 Breyers recently introduced two flavors of dairy-free ice cream: vanilla peanut butter and Oreo cookies and cream, both made with almond milk. Although Breyers offers a variety of types of ice cream — lactose-free, gluten-free, sugar-free, etc. — these flavors are currently the only dairy-free options.
"Breyers! Without a doubt the best dairy-free ice cream I've found," said Ally Tapley.
Buy Breyers ice cream on Amazon Fresh, or find a retailer near you.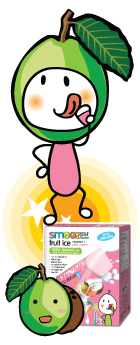 Smooze may not technically be ice cream, but these frozen fruit treats are a refreshing option for a hot day. Made with fruit and coconut milk, the fruit ice is both dairy-free and gluten-free. Choose from mango, pink guava, or pineapple.
Jenni Pettican told us, "Smooze! It's a lolly rather than an ice cream. [I] get them from Costco. So good, low in refined sugar and coconut-based. Mango is my favorite, pink guava is a close second."
To buy Smooze fruit ice, find a retailer near you.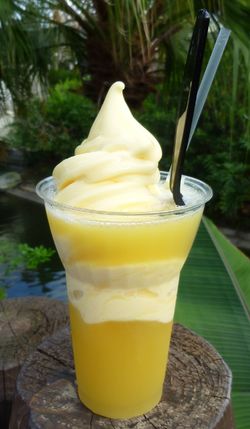 If you've ever been to Disneyland, you may have heard of Dole Whip – soft serve ice cream that comes in pineapple or orange flavors, both of which are dairy-free.
Lea Szychoski Marter told The Mighty, "Dole Whip! Most people are used to seeing it at the Disney parks, but there are many ice cream shops that sell it as well. It's dairy-free and it comes in many flavors. Disney seems to only carry it in pineapple and, if you're lucky, they might have orange. But it comes in many fruit flavors and even chocolate and vanilla if you can get it! My family has an ice cream store and we've carried it for about 30 years and it's a huge hit because so many people have issues with dairy products."
To get Dole Soft Serve, you can buy the Soft Serve Mix on Amazon, the Unified Enterprises Corporation website or find a Dole Soft Serve store near you.
Have a brand of dairy-free ice cream you'd recommend? Let us know in the comments below.
Originally published: August 24, 2017