When I Feel Like Less Than the Woman I Was Before My Illness
---
Once upon a time, there was a young woman who thrived. Her life was full of beauty and exploration and learning. She was in love with life and in love with living. Her moments were filled with good friends and hard work and creative expression and the joy of play. She was happy.
And while the beginning of this tale makes you think of a Disney princess story, the reality is more like the original, dark and frightening tales by the brothers Grimm. The woman in our story isn't swept away by a prince, and we aren't certain there will be a happy ending. We can hope for that, but we never want to expect that, because our heroine in this story is not a princess-to-be, but a woman who is chronically ill.
She has multiple co-occurring illnesses, and while she was once full of life, she is now weighed down by much.  
It is hard to live a full life when you suffer from illness of this kind. And while we often hear stories of the pain and inconvenience and fatigue and stigma of disability, we don't often hear about one of the most difficult parts of the chronic illness story — the change required.
I rarely see articles or message boards that deal with the difficulty of change in chronic illness sufferers, but it is an important topic. The woman in my first paragraph — the happy, involved and active one — is the woman I once was, and I approached life with gusto. Now the only things I approach with gusto are ice packs, Netflix, pajamas and naps. While I might be excited to go on a date or have dinner with friends, I simultaneously dread the drain on my body and mind that such events will have. It is very difficult to find things that I am capable of, and even more difficult to be thrilled to participate since I know that the aftermath may be an increase in symptoms or days in bed recovering. And this isn't something I mention so that I might gain your pity. I absolutely do not want pity. I mention these things because of the psychological affect these changes have on me and others like me.
Being less than you once were is very difficult. And my friends would assure me that I am not less valuable after that statement, and I would appreciate their loving support. But the point here is not that I think I am less valuable. I'm still a person, so I have the same value of any other person. My point is that I have changed in ways that make me not feel like myself anymore.  
I have a woman in my mind who commands respect and works hard and loves life and seizes opportunities and laughs like madness and throws all of her energies into whatever she is working on and offers her whole heart to friends and family and pours herself out for the good of others.  That is the woman in my mind, but not the woman in the mirror. I have changed. I have been forced toward those changes, and I do not like them. This isn't the life that I want, and I am not the woman I wish to be. No matter how hard I fight to gain greater wellness, I still feel like less than I once was. And that is heartbreaking.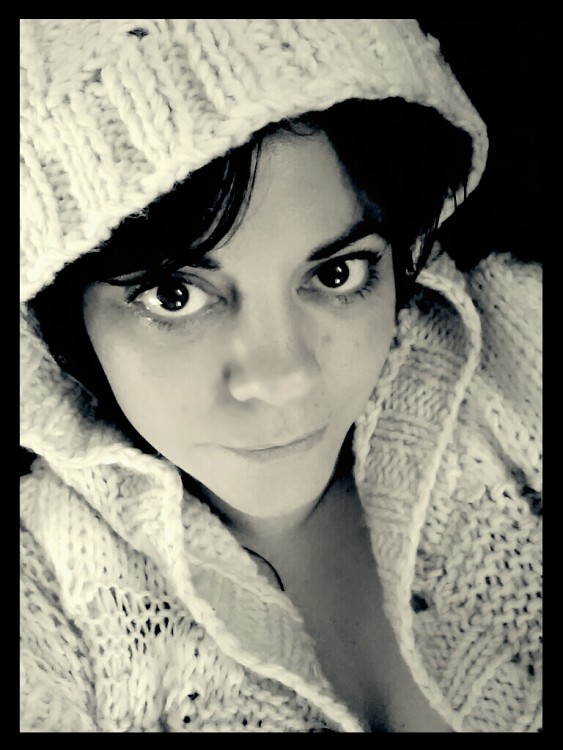 I work at loving and being proud of the woman I am today, despite the many ways my society belittles, degrades and discounts who I am today and what I am able to accomplish. But that work is not easy, and it is constant. Because each time I look at my calendar, or look in the mirror, or look at my bank balance, I see something other than what I desire for my life. I never imagined that my self-image could be so shattered. I never imagined that I would need to change in so many significant ways. I never imagined being in the life I now live.
I spend much of my time in psychotherapy, mindfulness practice, yoga, and other practices to increase my awareness and my love of the body I am in today. It isn't as I wish it were, but I am beginning to accept it as mine, and as good enough and worthy of my love, kindness and respect. I am starting to understand that I am a warrior, and that I work very hard. I am just fighting for new and different things. I may not change the world, but I can walk almost a mile, and I am losing weight, and I am sleeping better and feeling stronger than I have in two years. My goals have changed. I now fight for nine hours of sleep and improved flexibility and a sink without dirty dishes and increased flax consumption and getting to the pool once per week. And even these goals are not often met, but the fact that I keep working toward them is telling. It expresses that I am still me — still a woman who wants much and works hard and embraces life. And while life looks far different, and I may struggle with and continue to mourn the changes for some time, there is hope.  
I hope for increasing wellness. I hope for work. I hope for social engagements. I hope for understanding and knowledge and acceptance. I hope for a society that lets go of its unrealistic and false narratives and embraces equity and liberty for all — even the disabled and poor woman that I am now. I hope for cures. I hope for support on my journey, and fundraising donations, and kindness and care. And I hope to return as much as possible to the woman I was before I became sick, but I also hope for acceptance and self-compassion and love for the woman I am now.  
Change is difficult, and society doesn't make it any easier to cope with the changes that chronic illness requires. But we can all change. Society can change. Attitudes can change. And at some point, we can all come to terms with invisible and chronic illness.  
And we can live happily ever after.
Follow this journey on Learning to Be Whole.
The Mighty is asking the following: What's the hardest thing you deal with as someone with a chronic illness, and how do you face this? What advice and words of support would you offer someone facing the same thing? Check out our Submit a Story page for more about our submission guidelines.
Originally published: May 27, 2016