Woman Refused Help at London Stansted Airport for Not Looking 'Disabled'
---
If you live with an illness or disability that doesn't look the way others expect a disability to look, you know how common it is for people to accuse you of "not really being ill" or "faking it." Sometimes these accusations can even lead to people refusing to provide you with disability services and assistance — something one airline passenger is fighting, after airport employees dismissed her invisible disability.
Nathalie Allport-Grantham, a 23-year-old from the U.K., told The Mighty she's pursuing a formal complaint against London Stansted Airport after employees denied her assistance because she didn't "look disabled." Allport-Grantham has Ehlers-Danlos syndrome (EDS), Marfan syndrome and postural orthostatic tachycardia syndrome (POTS).
She bought a ticket on a Ryanair flight from Stansted to Nice, France and requested wheelchair assistance at the time of purchase. When she and her boyfriend arrived at the airport on December 31, she was given a wheelchair and her boyfriend was asked to wheel her to the gate (this is standard practice at Stansted).
However, when she arrived at the gate and transferred to a more comfortable seat, an airport worker took the wheelchair and said he would bring it back. He didn't, so Allport-Grantham had to walk for five minutes to the area where she was to meet the employee who was supposed to help her board.
When she told the employee that she had booked special assistance and needed help getting herself and her bags onto the plane, the employee told her, "If you want someone to carry your bags, you have to pay £50."
Allport-Grantham tried to explain she had pre-booked the assistance, but the worker said, "I'm actually waiting for someone who cannot walk. If you want to get on the plane I suggest you queue up like everyone else. If you don't want to carry your bag, it's £50 to have it put in the hold. I've got disabled people to help and you are wasting their time."
Allport-Grantham told her she wasn't allowed to lift bags, as it can dislocate her joints or rupture organs, but the employee said, "Maybe next time don't bring a heavy bag then."
Allport-Grantham clarified to The Mighty that her boyfriend was unable to help since he can't carry two suitcases, and even if he could, he wouldn't have been able to also help her up the wet, slippery steps to the plane as well.
Noticing how upset Allport-Grantham was, another airport employee came over and asked what was wrong, and the first employee said, "This lady is wasting my time." The second employee then checked the list of passengers needing assistance and confirmed Allport-Grantham was the disabled passenger they were expecting. She finally received her wheelchair and told her boyfriend to go ahead and board. Allport-Grantham was then left outside in the rain for 10 minutes while baggage handlers finished loading the plane.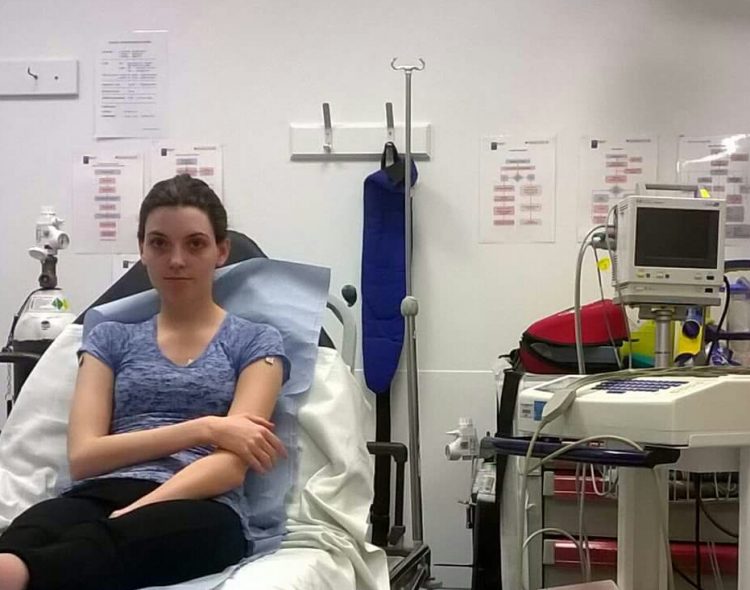 Allport-Grantham reached out to Ryanair and Stansted on Twitter. She received no response from Ryanair and a request for more information from Stansted. She told The Mighty she offered to give Stansted employees disability training, which she has done at her university, but hasn't heard back.
A spokesperson for Ryanair told The Independent, "While we regret any inconvenience caused, wheelchair services at London Stansted are operated by Omniserv – at great expense to the airlines – and London Stansted is responsible for this service and any problems with it."
Stansted Airport told The Independent, "Of course, we are very disappointed to hear about Ms. Allport-Grantham's experience and apologize for any distress caused. Special assistance is booked directly with the airline and handled by the airport's PRM provider Omniserv. We are speaking to the provider to find out more about the circumstances of the incident."
Allport-Grantham told The Mighty that the experience was "horrible" and unfortunately a common one — it's the second time an incident like this has happened to her. She said she's received hundreds of messages since her story was first published from other chronically ill people saying similar things have happened to them.
She said she believes the airport is letting down their customers by not providing adequate training to their staff and letting them know that only a small minority of wheelchair users are completely unable to walk — for most, it's either too painful, difficult or dangerous.
"I don't blame the lady herself because it was clear she truly believed her job was to help paralyzed people or those that can't walk at all. People like me, which is the majority of disabled people, just didn't enter her mind," she said. "She told me, 'My job is to help people who can't walk' and if that's what she is being told by her employers, then they really need to change the information they are giving to their staff."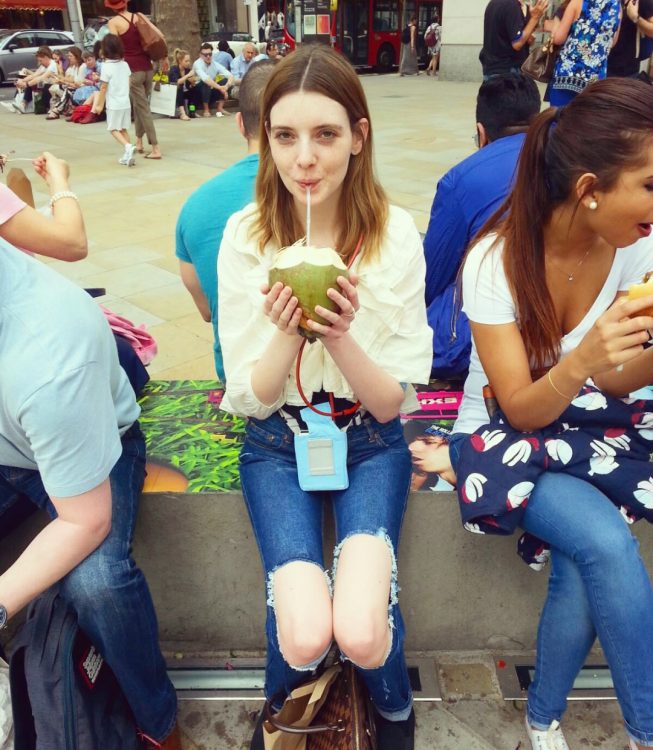 She said the problem is that it's not just this employee or this airport — it's the people who give her a dirty look when she parks in the disabled spot, refuse to give up the priority seat on the train and ask her who she's visiting when she's in the hospital for treatment.
"Society has a preconceived idea of what disability should look like, but the fact is we look just like everybody else, and the assumption that we don't is what makes our lives so difficult on a daily basis," she said.
The Mighty reached out to Ryanair and has yet to hear back.
Originally published: January 4, 2018