8 Types of Ear Protection People With Noise Sensitivity Recommend
---
Editor's Note
We hope the products below, all recommended by our Mighty community members, help you or a loved one in your health journeys. Just so you know, The Mighty may collect a share of sales from the Amazon links on this page. Prices and product availability are accurate as of last update, November 28, 2019.
While some might wear ear protection as a precaution against hearing damage (for instance, those at a noisy construction site, shooting range or concert), others may require some sort of ear protection because they have a sensory sensitivity to noise.
Noise sensitivity can occur for a number of reasons. Some may have a condition that specifically causes sound sensitivity, such as hyperacusis or misophonia. Others may experience general sensory sensitivity, perhaps as a result of sensory processing disorder (SPD) or autism. There are folks with various chronic illnesses, such as migraine, fibromyalgia and ME/CFS, for whom loud or overlapping noises can trigger symptoms. Sensitivity to sound can also be arise due to mental health issues, including anxiety, trauma or mania.
One of the most common ways people cope with noise sensitivity is with a form of ear protection – but there are so many different types of earplugs, ear muffs, headphones and so on out there that it can be tricky to find the type that's right for you and your specific needs. That's why we turned to those in our community who have (or whose child has) a sensitivity to noise and asked them to share which products they recommend for coping with it.
Of course, it's always a good idea to check in with your doctor and ask what type of ear protection would be best for your individual needs. But if you're looking for some ideas from people who have been there, hopefully the following list can help.
Here are our community's recommendations.
1. Noise-Canceling Headphones
For times when you need to block out all external sounds, noise-canceling headphones can come in handy. They completely encase your ear, allowing you to either listen to music without distractions, or experience total peace and quiet.
"Noise-canceling headphones are the only things that can calm my son when the noise gets above a certain level," Amanda Strickland-Redmon told us.
Sturelina Lönnqvist recommended, "Noise-canceling headphones. I wear mine every day in school and since I bought them, I'm [nowhere] near as exhausted when I come home as I was before."
"Bose 'Quiet Comfort' noise-canceling headphones! [featured above]" Karen Nicholson said. "Expensive but worth it. I use them during my commute and they block out 99 percent of outside noise."
Buy the noise-canceling headphones above for $349 from Amazon.
2. Bluetooth Headphones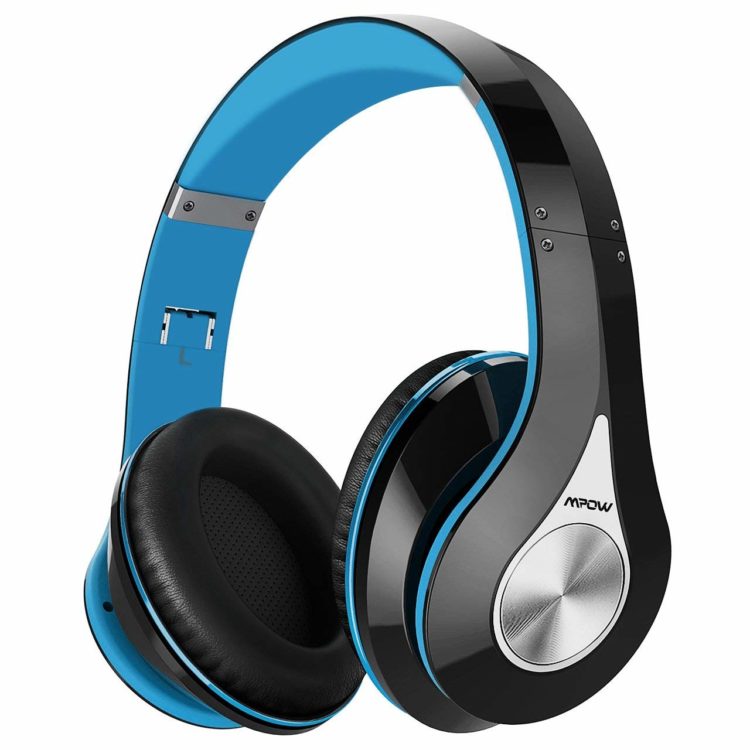 For some with noise sensitivity, blocking out surrounding noises and focusing only on your preferred soundtrack can be helpful for reducing sensory overload and anxiety. Headphones with Bluetooth capabilities allow you to listen to your favorite song, audiobook, podcast, etc. without overlapping noises.
"My son adores music and we can always use it as a distraction. We use Bluetooth headphones that completely encase his ears, and have numerous playlists depending on his mood. Sometimes it's a jam-out kind of day, and sometimes it's a soothe-your-soul kind of day," explained Jessica Crane.
Ellen Johnson said, "Headphones with ASMR videos. It helps me not focus on the pain."
Buy the Bluetooth headphones above for $39.99 from Amazon.
3. Vibes High Fidelity Earplugs
The "high fidelity" nature of these earplugs allows them to filter out specific frequencies and reduce decibel levels by up to 22 dB – without blocking out noise entirely or compromising sound quality. Vibes have a discreet design for those who don't want draw attention to their earplugs.
"Vibes earplugs," said Sally Fowler. "They filter out certain levels of noise but still let you hear the conversation in front of you. They help so much in preventing sensory overload!"
"My son is self-conscious and does not want to look different. Vibes earplugs work great for him," added Jessica Bilon Casey.
Buy the earplugs above for $23.98 from Amazon.
4. Quiet Band Shooting Earplugs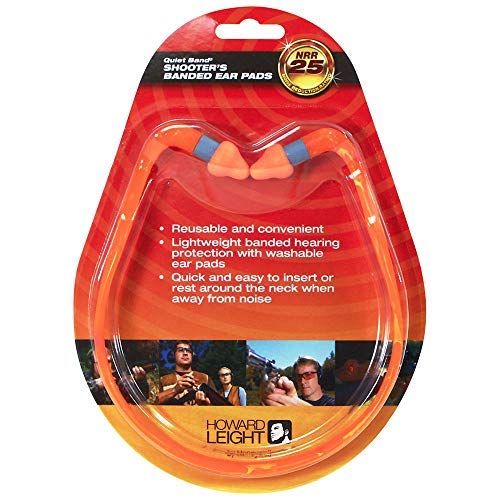 These earplugs are designed to provide hearing protection for those at the shooting range, but can help reduce noise (NRR 25) for those with noise sensitivities, too. The band is easy to rest around the neck for safekeeping when the earplugs aren't in use.
"We have tried a variety of noise-canceling items, and so far my son's favorite are these banded earplugs," Stephanie Ann said. "They don't press against his ears and face like big headphones, and don't need to be rolled up and inserted like regular earplugs. They're also compact and he can wear them around his neck when he doesn't need them."
Buy the earplugs above for $8.45 from Amazon.
5. Foam Earplugs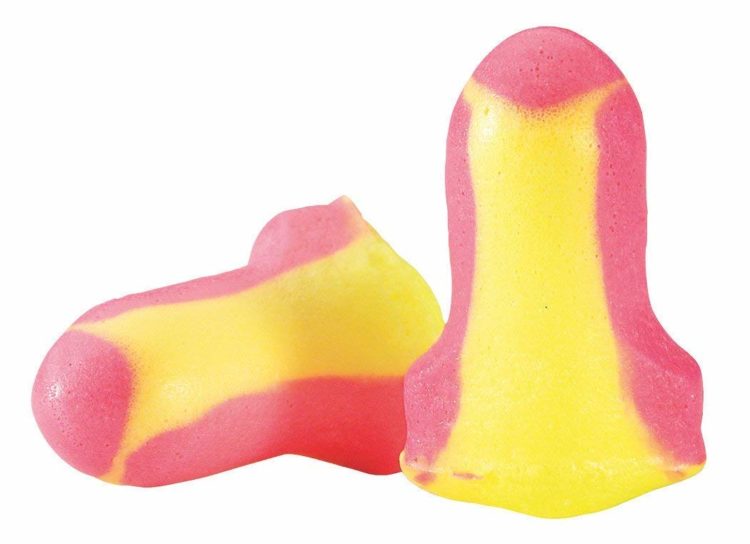 A simple but cost-effective option, these foam earplugs offer noise reduction (NRR 32) by expanding after insertion to form a seal in the ear canal. They're made especially for those working in loud environments, but can help block out everyday sounds for those with noise sensitivity.
"I use foam earplugs, headphones and noise machines," said David Cofer III. He added, "I love the iPhone/iPad app 'White Noise,' works great for replacing outside noises with ambient sounds and also helps with sleeping."
"Foam earplugs," recommended Lori McNelly. "The orange ones at CVS are my go-to, and sometimes I wear them all day. I can still hear everything around me, but it's not as grating."
Brittany Koch added, "This is an obvious one but, disposable ear plugs that come in separate packaging and you can buy in bulk. You can keep pairs in your purse, car, around the house, work, pretty much everywhere so you always have them when you need them. I love them for shopping because it makes my anxiety for shopping a little less."
Buy the foam earplugs above (200 pair) for $23.23 from Amazon.
6. CozyPhones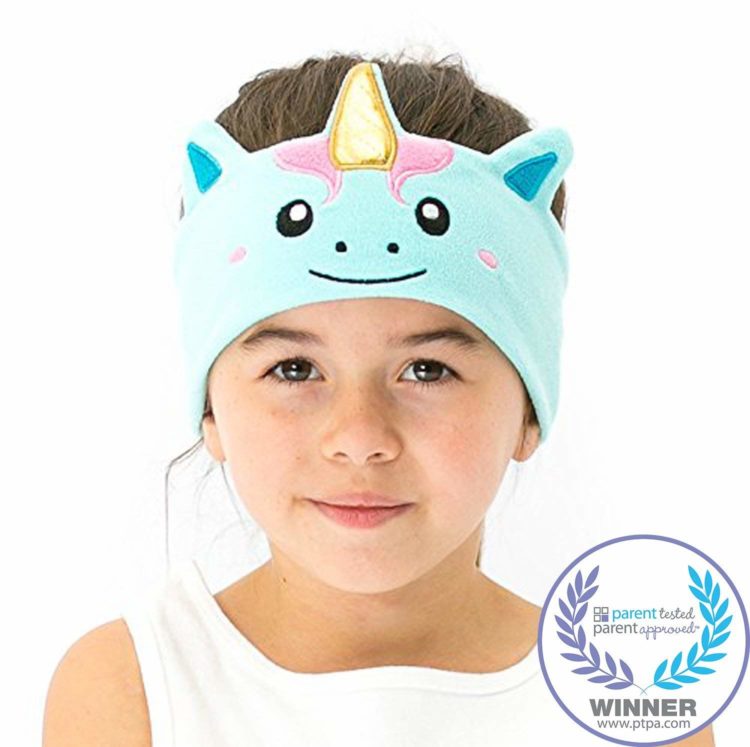 For kids with noise sensitivity, these headphones – made with ultra-thin speakers that fit into a soft fleece headband – may be a great alternative to earbuds or over-the-ear headphones. Plus, they come in a range of fun designs for kids to choose from!
Recommended by Amy Armitage and Jenny Rose.
Buy the headphones above for $15.97 from Amazon.
7. Ear Defenders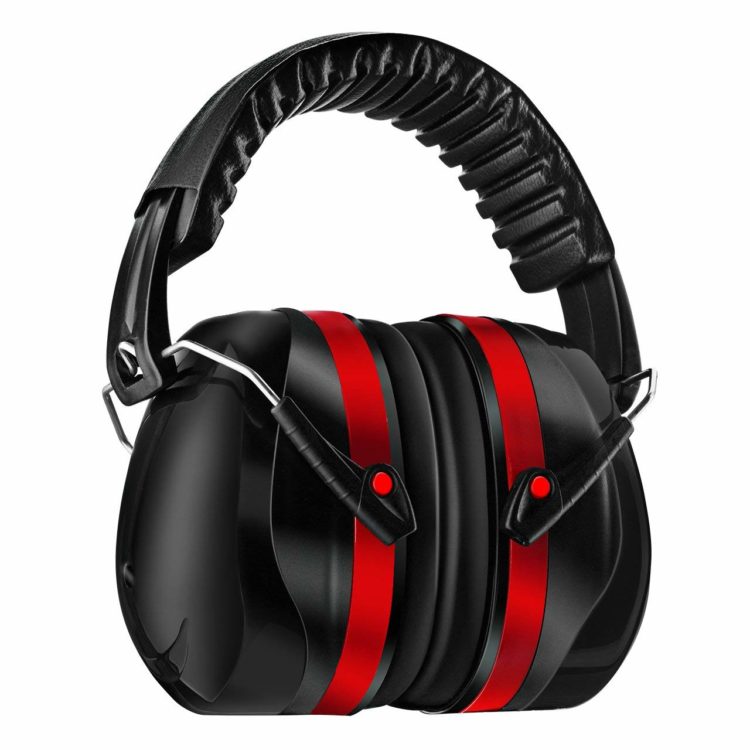 These ear defenders offer noise-canceling and 34dB technology to protect your hearing, designed especially for loud environments such as construction sites or shooting ranges. However, they can be used generally to block out sound, whether you are noise-sensitive or simply trying to concentrate on work.
"Over-ear 34dB muffs made for shooting," Liberty White said. "They do a good job, but not an amazing job. Sometimes I use foam earplugs with them. I get the slim fit earplugs made for sleeping because they're softer. Sometimes I will use one, the other, or both."
"Ear Defenders," Jo Moss recommended. "I use ear plugs all the time but they don't block out all the noise. When I have to visit loud places like the hospital I use Ear Defenders, they block out 95 percent of noise and I couldn't cope without them."
"Lawnmower headphones!" Cassidy Schod added. "If those things work for that noise you're ready for anything!"
Buy the ear defenders above for $13.99 from Amazon.
8. Vic Firth High Fidelity Earplugs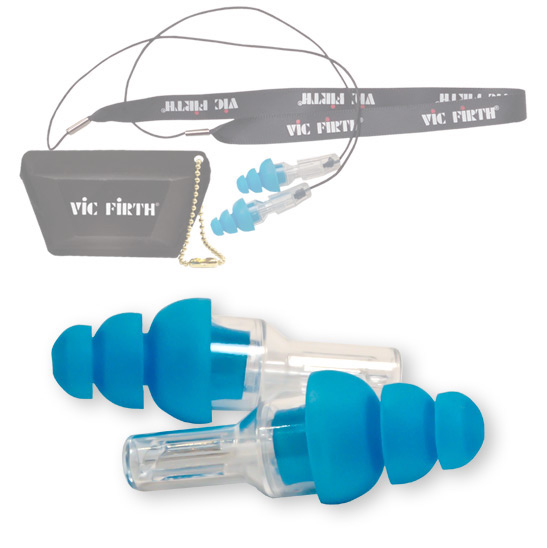 Made with musicians in mind, these earplugs are designed to lower the volume of external noise while still retaining its clarity. They may be good for those who still want to hear what's going on around them, just at a quieter volume.
"I love musician earplugs for going loud places where I still want to hear what's going on, but want the volume lowered. I have the small ones because my ears are small. They lower the sound without muffling as much as traditional earplugs do," White explained.
Shawna Kolenchuk wrote, "My daughter is currently trying [Vic Firth High Fidelity earplugs] out. They reduce the noise, but she can still hear some. Perfect for social places."

Buy the earplugs above for $16.99 from Guitar Center.
Originally published: December 5, 2018