Emma Jones Creates 'The Nightstand Collective' to Give an Intimate Look at Chronic Illness
---
What's on your nightstand? If you live with a chronic illness, your nightstand might look something like one of the photos featured in Washington-based documentary producer Emma Jones' "The Nightstand Collective."
Jones, 42, started the photo-based project as intimate way of looking at chronic illness. "I am very interested in the stories that a collection of objects can tell," Jones told The Mighty. "What do we reach for to comfort ourselves in times of fear? How do we use those items to make meaning out of our experiences?"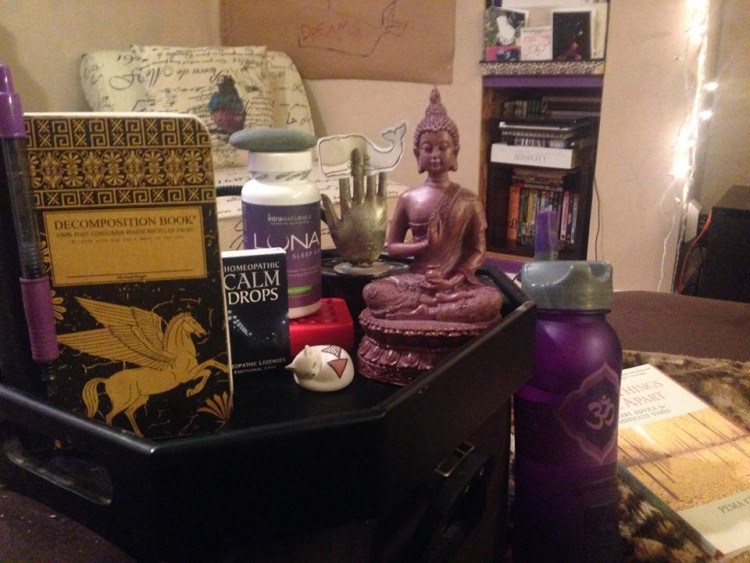 The idea for "The Nightstand Collective" comes from Jones' own experience managing multiple chronic illnesses including endometriosis, asthma, autoimmune thyroiditis, depression and anxiety and a symptomatic Tarlov cyst. Part of living with chronic illness, Jones said, is spending lots of time in bed. "My experience of being chronically ill was a slow shrinking of my physical and social world, and subsequently a big expansion in my interior life. My nightstand was a reflection of all the things that I was trying to use to navigate my new reality," Jones explained.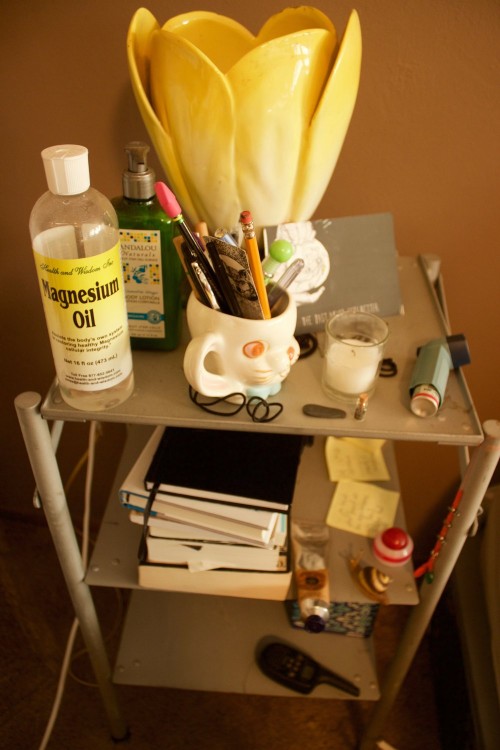 Curious about the lives of others living with chronic illness, Jones began "The Nightstand Collective," reaching out to others with chronic conditions to see if their illnesses are reflected in the items they keep close by. So far, the collective feature 12 nightstands from people with conditions such as Lyme disease, fibromyalgia, rheumatoid arthritis, major depressive disorder and myalgic encephalomyelitis.
A closer look at someone's nightstand, Jones said, can teach us a lot about the ways chronic illness intersects with someone's life. "One person submitted her nightstand contents, and on the list was a flashlight that she uses in the middle of the night to take medications so that she doesn't wake her husband," Jones explained. "The nightstands become portraits. There is perhaps no other place in the house that is quite as intimate as the nightstand, where only a few treasured people are privy to see."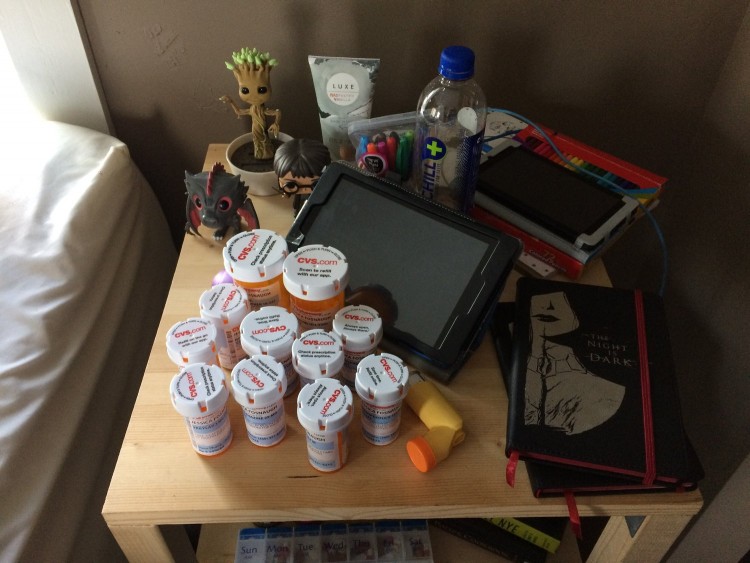 While "The Nightstand Collective" is illustrated through photos, more important than the photos, Jones said, are the stories each nightstand shares. That includes, Jones' nightstand, the first in her collection, which was shared with hesitation. "When I looked deeper into [my hesitation], I found that I had a lot of shame. For me, my bedroom represents my inability to financially contribute to my family, and that is a really hard truth for me to hold," she explained.
So far, Jones said she has learned a lot from the project, noting that many people choose to pick items reminiscent of nature and the outdoors to keep by their bedside. "For those people who are confined indoors, having a way to remain in contact with the natural world is an anchor in the uncertain waters of endless treatment cycles," she explained of the connection.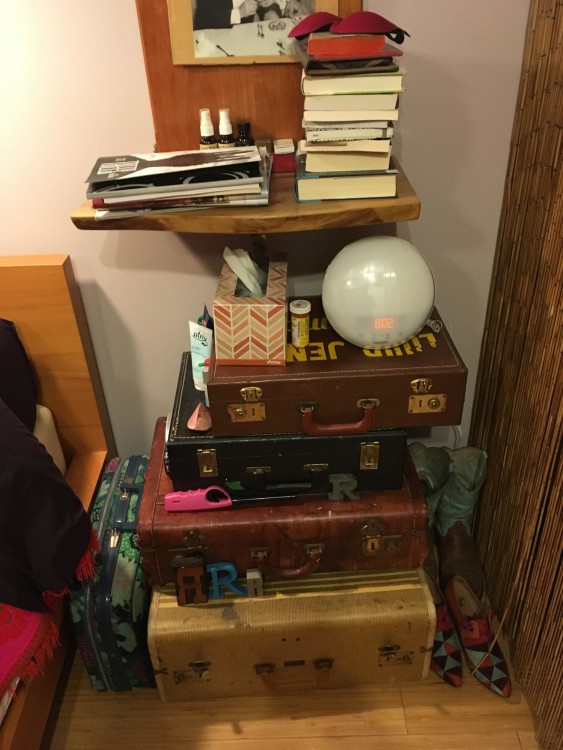 Jones hopes to grow the collection and invites others with chronic conditions to share their nightstands as part of the collective.
"I am at the beginning of this journey, but I know that our illnesses have a story to tell. Our job is to listen."
To learn more about Jones' project, check out "The Nightstand Collective." 
Originally published: February 2, 2017