How My Shower Stool Schooled Me on Shame and Chronic Illness
---
Some days, I don't make the bed. Do you know how awkward it is to make a bed while still in it? It just never looks right. Plus, on those days, I need all my energy just to use the loo.
My list of conditions is long: type 1 diabetes, fibromyalgia and autonomic neuropathy, to name a few. So, some weeks have many "unmade bed" days strung together. My husband meets my basic needs and brings food and drinking water, but the shower just won't budge.
At some point, one needs to wash their armpits and feet and hair and all things in-between. When it comes time to freshen up but I am still in a flare, I often have to use a shower stool. Those days, that stool makes all the difference.
Here's the thing: it can feel inwardly humiliating to need a medical aid of this genre. I can make an insulin pump sound cool and my continuous glucose monitor (CGM) sensor look like a fashion accessory, but my shower stool reminds me of a walker, like the one my grandma in the PCH uses. My grandma is a pretty hip lady, but she is also in her mid-90s. I am not.
Born and raised in Canada but now living in the U.K., we get a lot of visitors. This always includes a house tour. I am ashamed to say I have felt ashamed to open my en-suite door with my stool sitting in the shower, an unexpected centerpiece behind the glass, I'm sure. If the en suite bathroom door is closed, I tend to leave it closed. If it is open, I have to fight the urge to run and slam it shut and instead slide my hands in my pocket and keep smiling. Who knew such a simple object made of plastic and metal and designed to bring comfort and support could bring forth such a hot red, racing from my toes to my cheeks.
I'm learning over and over, though, that we all need help sometimes. Sure, it might be that we need our pipes unclogged, or our leg casted because we decided to go skating after 35 years and are a bit rusty, or we need hearing aids or a wheelchair or a shower stool. Why should any of those cause feelings of shame? I like to think I would never judge anyone else needing help in those ways, so why do I impose it on myself? So, I am continually trying to accept my collection of disease and at the same time make the healthiest possible choices I can, which means yes, aiming for tight blood sugar control and staying active, but also choosing to embrace the need for, well, a shower stool.
So, for today and I hope for many of my tomorrows, I will drop the shame that is so unnecessary, so worthless, and even a bit irreverent to this community. For that, I apologize.
To my stool… thanks for the lesson. You're a wise teacher.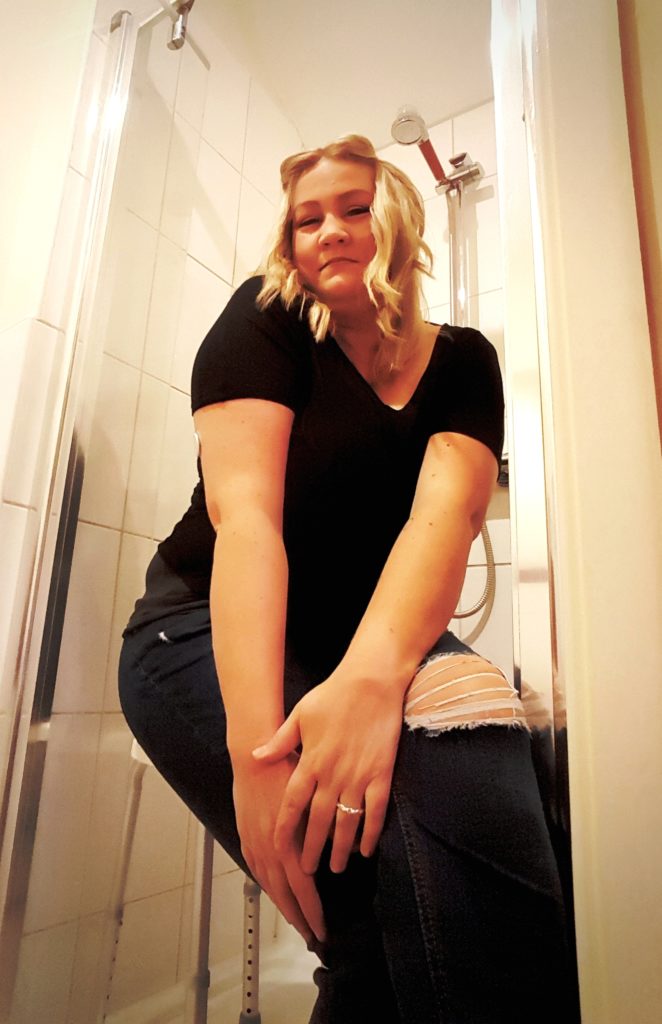 Originally published: March 13, 2019