You Don't Need To Feel Guilty or Say 'I'm Fine' When Asked About Your Chronic Illness
---
When initially diagnosed with rheumatoid arthritis at 22 years old, I often wondered why I felt guilty for sharing that I have a chronic illness with others. Why do I feel sad for others when I share that my ongoing treatment involves immense daily symptom management, weekly methotrexate (a chemotherapeutic drug), frequent injections, testing and limiting sun exposure? These questions are something that I pondered often during the first few months after my initial diagnosis in 2018. Initially, I thought my concern for others and way of thinking was wrong and needed to be changed. After immense reflection then and now two years later, I no longer wish to change my way of thinking.
I have discovered that I feel empathy for those who listen to my story because there is always the chance it will strike a chord with them as it does for me. Hearing my experience solidifies for many that, to a certain degree, we have a false sense of control over one's own health. It is scary to think that, one day, they too could wake up facing a similar reality to mine. Another possibility is that hearing my story may raise greater awareness and appreciation of things they once took or currently take for granted, yet which I personally long for (e.g., soaking up the sun, pain-free days, no nausea or quality sleep).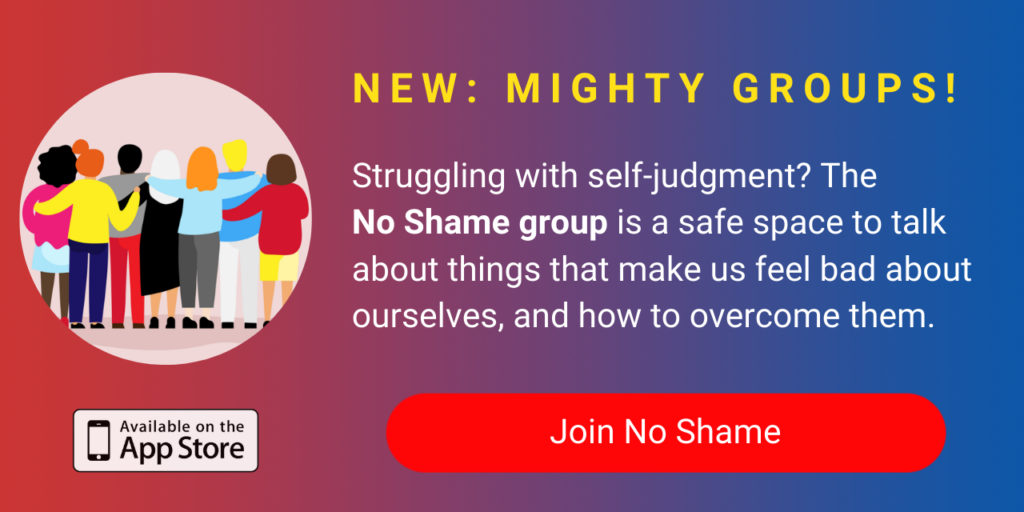 I can almost immediately notice the impact of sharing my experiences with others by the change of expression on their faces or shifts in their body language, a change in the tone of their voice or lack thereof, and often feel it as the entire dynamic our conversation shifts. For these reasons I no longer question why I empathize with those who listen or those who are curious to learn about my story because even though I have accepted the unforeseen changes and uncertainty, it does not mean they have. There is nothing wrong with feeling concerned for others who learn about what your day-to-day battles involve or what your treatment regime includes because as it was terrifying, shocking and unbelievable for me to wake up two years ago facing a new way of life in a matter of hours; it is also all of these things for them to try to understand, learn and emotionally process.
All chronic conditions aside, we are often asked, on a daily basis, by those we interact with or those we are close to, "how are you doing?" and we automatically respond with "I'm fine" or "I'm good." As individuals coping with chronic conditions and daily agony, "I'm fine" naturally becomes the instinctive response. This occurs for a multitude of reasons including avoidance of receiving replies of pity or minimizing having to over-explain your experiences. Perhaps you may not mentally be in the mindset to educate, to reduce the amount of unsolicited advice given in return, and/or fear that the question asked was out of courtesy rather than a genuine interest in your well-being. The list is full of endless possibilities as to why you may refrain from being as transparent as you may hope to be and limit how much of your reality you share. It may simply be easier not to share or perhaps it actually prevents further frustration, thus limiting the hindrance on your mental health.
We are so conditioned to say that we are fine that when we truthfully share "I'm not OK" or "I'm actually not doing so grand," the truthful reply comes as a surprise to those who initially inquired. Whether you choose to downplay your current experience for any of the aforementioned reasons, that is more than OK! Preserving your mental well-being is paramount and we all cope in different ways. It is also important to consider what may happen if you allow yourself to open up a bit more; when genuinely opening up, it may lead you to acknowledge your own resilience. To your health care team, it could increase quality of care. To your support systems, you may receive more compassion or encouragement. To your superiors at work or in academic settings, you may be surprised how accommodative individuals can be if given a glimpse into your lived reality. Despite us carrying what we cope with very well, it does not mean what we carry is any less heavy.
I feel these situations present us with an opportunity to grow ourselves, but to also build others up by sharing how I've continued to persevere and grow in the face of adversity. To share my interests that span far beyond my illness and to spark hope that even if it may seem unfathomable some days, it is possible to reach your goals with continued support and strength from those who love and care about you. Next time someone asks "how are you," and they are someone you believe to be in your corner, I encourage you to share a little bit more than "I'm fine." You may be surprised who wants to truly try to understand how things impact you. It's impossible to know what's on the other side of a closed door.
Originally published: September 13, 2020