11 Food Bloggers Who Live With Chronic Illness
---
What you eat can be incredibly important when you live with a chronic illness. Food is fuel and can help you in ways you might not even realize. That being said, sticking to a healthy diet can be incredibly difficult when you live with a chronic illness. Cooking takes time and energy. The same goes for grocery shopping, which can be expensive, especially if you follow a specialized diet.
There is hope though. There are food bloggers out there with chronic illnesses who have figured out ways to make food work for them. Not only that, but they've learned to make food a more enjoyable experience rather than an out-of-reach chore.
A lot of these food bloggers say that dietary changes impacted their health in a positive way. While food can be a great way to energize and benefit your body, please understand that it's not truly a cure.
"Unless the chronic illness is directly related to a food allergy or intolerance, such as celiac disease, there is no conclusive evidence that long-term restriction of certain food groups can heal a chronic illness," Valery Kallen, a registered dietitian and intuitive eating coach, told The Mighty.
If you are looking to change your diet, Kallen recommends monitoring your symptoms along with your dietary changes. "It is important to pay close attention to what dietary changes actually improve your symptoms, while also not negatively impacting the bigger picture of your health and happiness, such as mental health or being able to socialize with friends," she said.
It's important to remember that most food bloggers are not medical professionals. "While short-term dietary changes (ie: seeing if removing dairy for a week alleviates symptoms) are relatively safe, any significant, long-term dietary changes should be monitored by a medical professional to prevent the risk of malnutrition," Kallen added.
If you have food sensitivities or are looking for a dose of inspiration, food blogs can be a great resource. Here are 11 food bloggers living with chronic illness, who share recipes based on their dietary needs.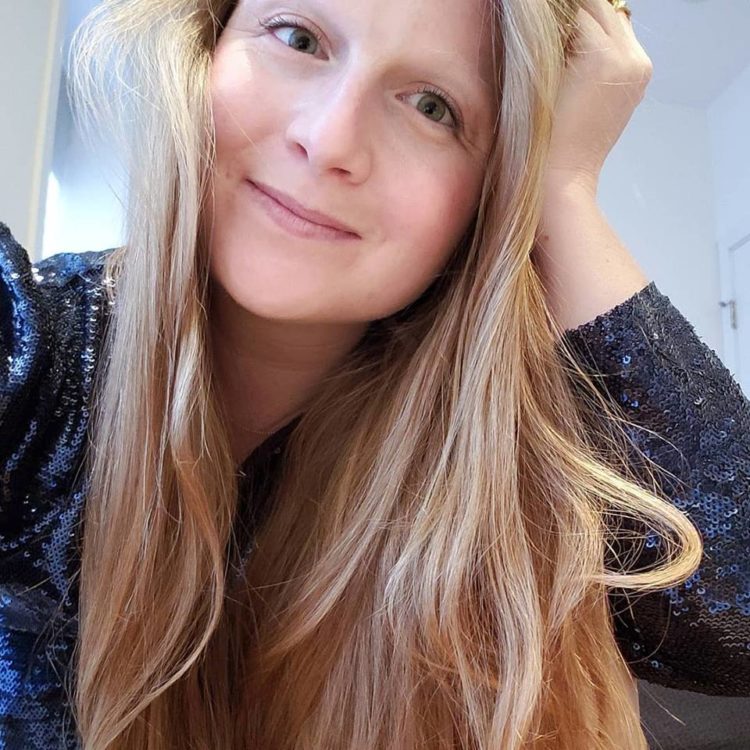 Amie Valpone was climbing the corporate ladder at some of the world's most well-known businesses, including Vogue and the NBA, when she had to stop everything she was doing to focus on her health. After going on disability, her worries were less about her career and more about working on her health.
Valpone spent 10 years of her life struggling with various health issues including Lyme disease, polycystic ovarian syndrome (PCOS), fatty liver disease and others.
"When I was in the hospital and given 24 hours to live with c-diff colitis, I remember looking at the morphine dripping into my arm as I laid there half alive, and I promised myself that if I survived, I'd dedicate the rest of my life to inspiring others to get to the root cause of their health issues and help them realize they are not 'crazy' and their symptoms are not in their head," she says on her blog.
Valpone is also the author of "Eating Clean: The 21-Day Plan to Detox, Fight Inflammation and Reset Your Body."
Try this roasted eggplant "toasts" with white bean sauce recipe from The Healthy Apple.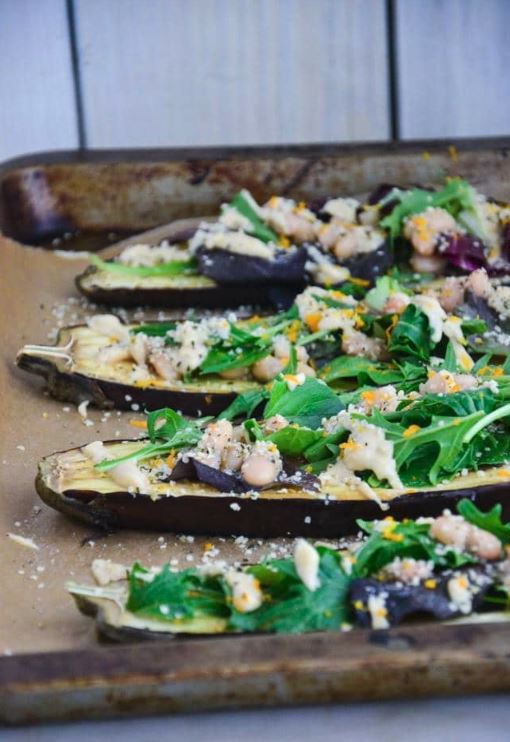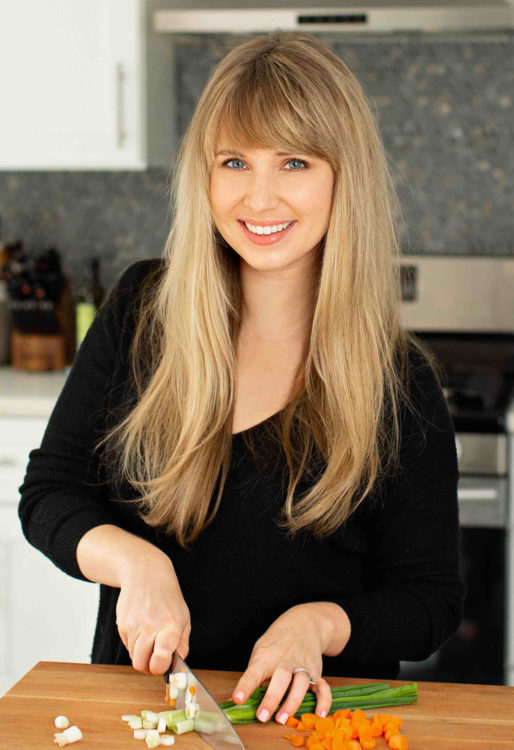 It took food blogger Alicia Wolf a long time to finally get diagnosed with vestibular migraine. Instead of headaches, she had symptoms such as vertigo and dizziness which kept her from getting an accurate diagnosis. When she finally received her diagnosis, she realized that her job was too much for her, especially because the company wasn't being considerate of her invisible illness.
Wolf noticed her dizziness could be triggered by certain foods such as yogurt and now helps others going through the same thing as her.
"I hope that my tips, tricks, and recipes can also help you to get to a place where your migraines are being managed successfully," she writes on her food blog. "I also hope that I can provide a safe space for you to learn and feel accepted so you don't punch the next person that tells you they get headaches too."
Try this spicy tuna radish bites recipe from The Dizzy Cook.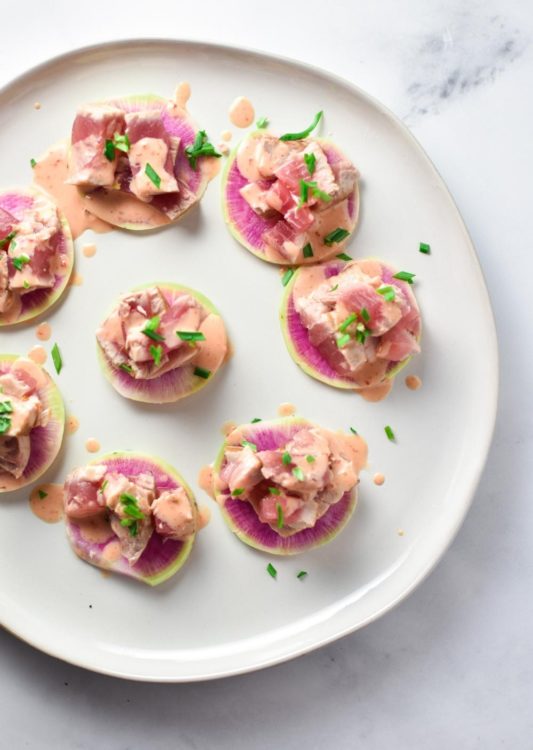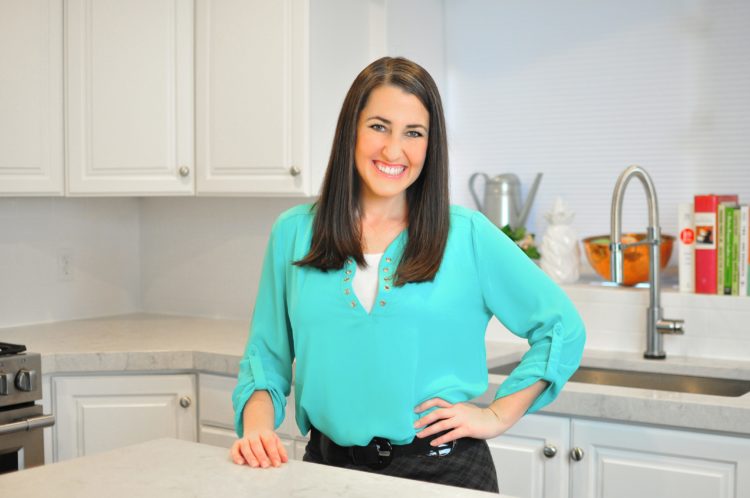 Rachel Farnsworth of The Stay At Home Chef has a rare autoimmune disease called Addison's Disease, which occurs when your adrenal glands don't produce enough hormones. Farnsworth has two kids, but things started to change with her body when she was pregnant with her second child. She had congestive heart failure, liver failure and kidney failure during that time.
"There I was, a young wife and mother of a 2 year old boy with an ever growing pregnant belly, unable to walk, hooked up to an IV pole, sleeping 20 hours a day, and slowly wasting away as my body systems shut down," Farnsworth says on her blog.
Farnsworth uses her food blog as a way to show that she can still do what she loves, despite her health challenges. In addition to her successful blog, she's also written a cookbook.
Try this slow cooker chicken noodle soup recipe from The Stay at Home Chef.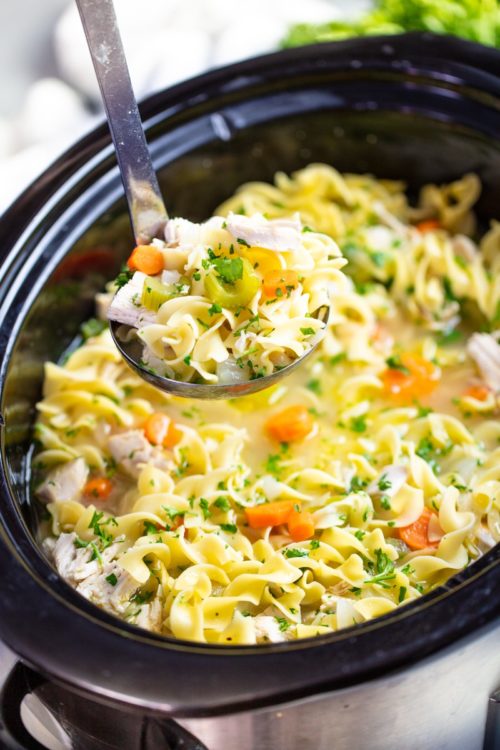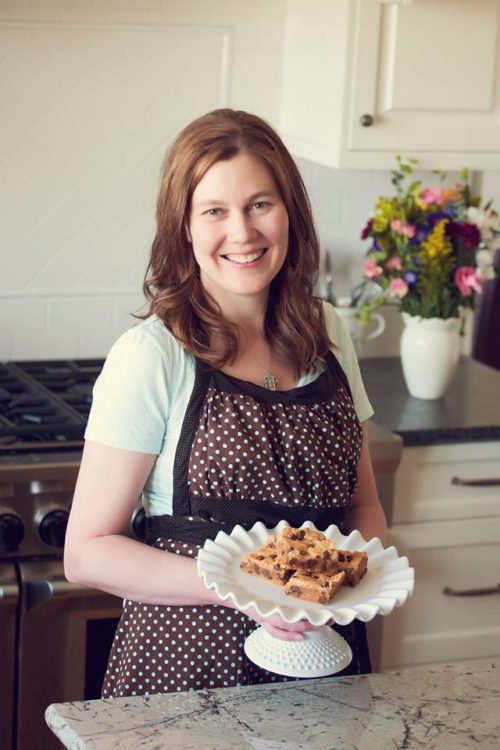 In 2010, Michelle Palin was diagnosed with celiac disease, leaving her unable to eat gluten — a protein found in wheat, barley and rye products. Having loved to bake her entire life, she wasn't ready to give up on the desires of her sweet tooth.
"I was determined to learn how to bake gluten-free and make foods so delicious no one would know they were gluten-free," Palin says on her about section of her blog. "I had a fellow celiac baker take me under her wing, teach me the basics, and get me started by recommending great products."
Now Palin works to show others what she's learned and provides recipes that are both gluten-free and delicious. She is determined to show her readers that you can still enjoy delicious food even if you have celiac disease.
Try this gluten-free peanut butter butterscotch chocolate chip cookies recipe from My Gluten-Free Kitchen.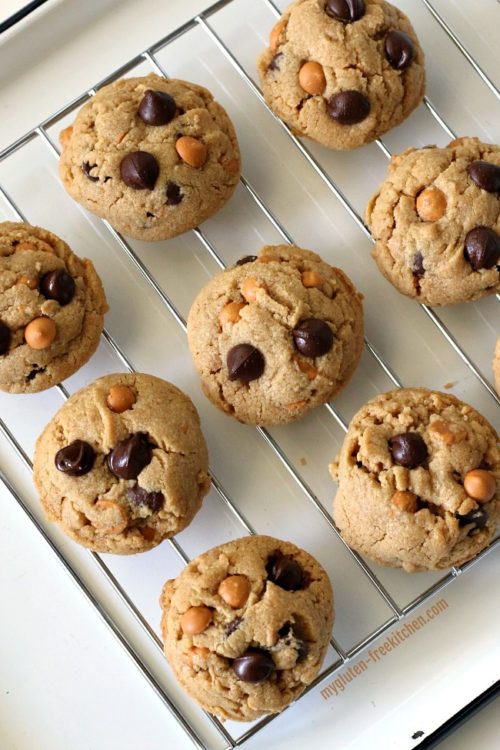 Kelly Kwok was diagnosed with autoimmune and gut issues after giving birth to her daughter. Due to this, she has been living a low-carb/ketogenic life since 2016, with many but not all of her recipes focused on that. "Most of the newer recipes we share tend to be lower in carbs or include substitutions if you are following a keto or paleo diet," she states on her about section of her blog.
Kwok's family members are not on the same diet as she is. She calls them meat-lovers and tries to incorporate more vegetables into meat dishes because of this. Her recipes focus on making meals work for a family on a busy night and staying healthy.
Try this chicken and vegetables chow mein recipe from Life Made Sweeter.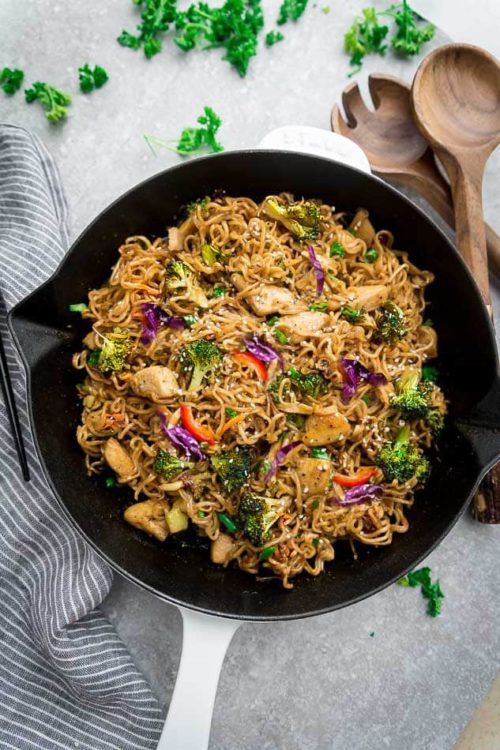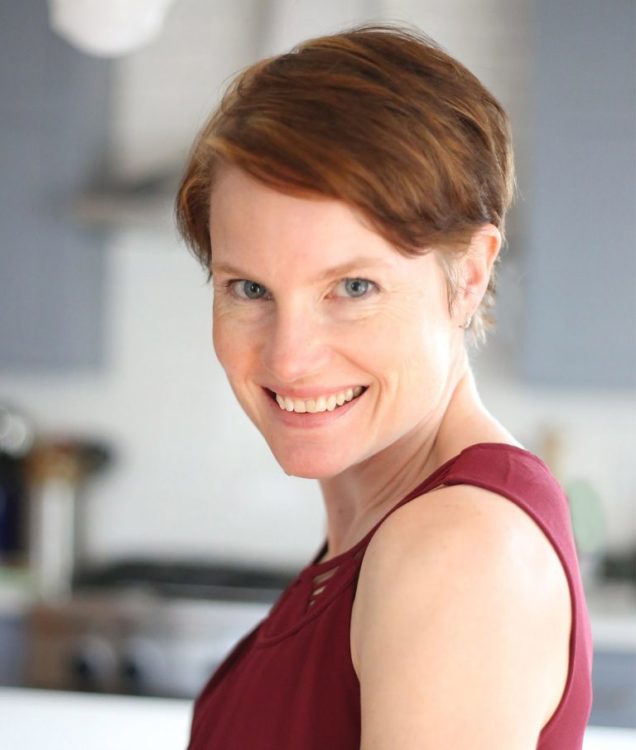 Carolyn Ketchum runs an incredibly successful food blog that started when she became pregnant with her third child. "After being diagnosed with gestational diabetes during my third pregnancy, I began watching my carb intake," she says on her blog. "And when the diabetes decided to stick around, I refused to give up my lifelong passion for baking and cooking."
Ketchum's recipes are usually low in carbohydrates. She started the blog for fun, but now it's become a major hit. She focuses mostly on food that would work for diabetics, but a few of the recipes she shares aren't meant for that audience. "There are a handful of conventional flour-and-sugar recipes as well, as I enjoy indulging my friends and family once in a while," she says.
Try this cheesy sausage dip recipe from All Day I Dream About Food.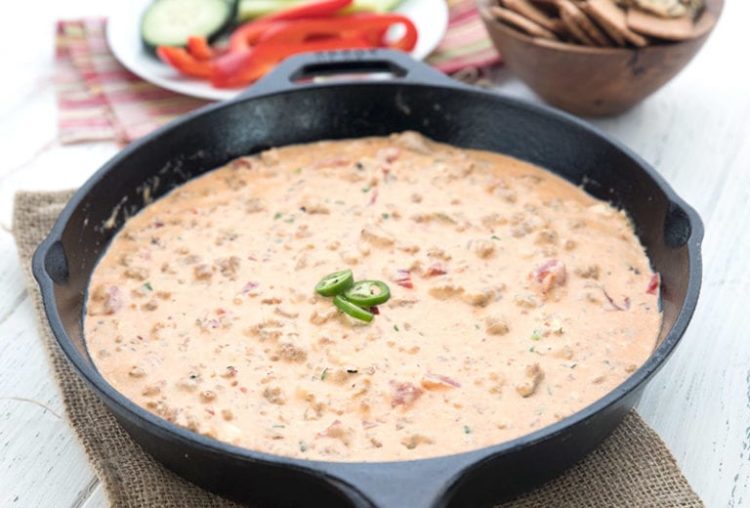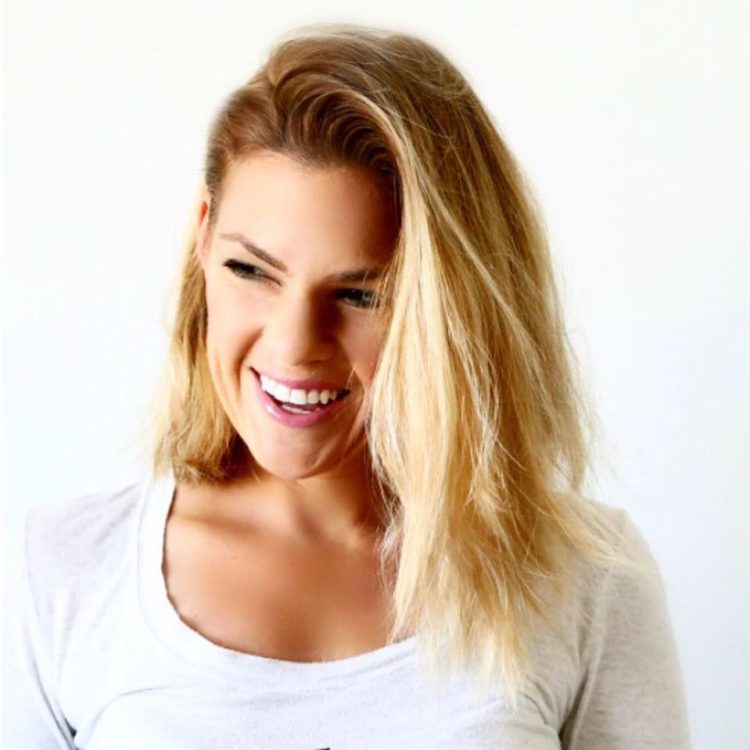 After Danielle Fahrenkrug was diagnosed with PCOS, changing her diet helped her manage the symptoms of her diagnosis. She now has two kids after being told she couldn't have children and credits this to the dietary changes she made.
Fahrenkrug wants readers to know that eating healthy can be flavorful and delicious. "The misconception is that eating healthy is hard, that it takes too much time, costs too much, or the big one – that you have to sacrifice taste and pleasure!" she says on her about section of her blog. "I just want to help others realize, just like I realized, that none of this is true!"
The blog has plenty of recipes that have healthy fats and healthy substitutions like agave for white sugar or nuts for cream. She also labels her blog as being a place for those who are gluten-free. Fahrenkrug's goal is to share what worked for her to help others on their food journey.
Try her healthy creamy Tuscan garlic mushroom sauce with scallops recipe from Delightful Mom Food.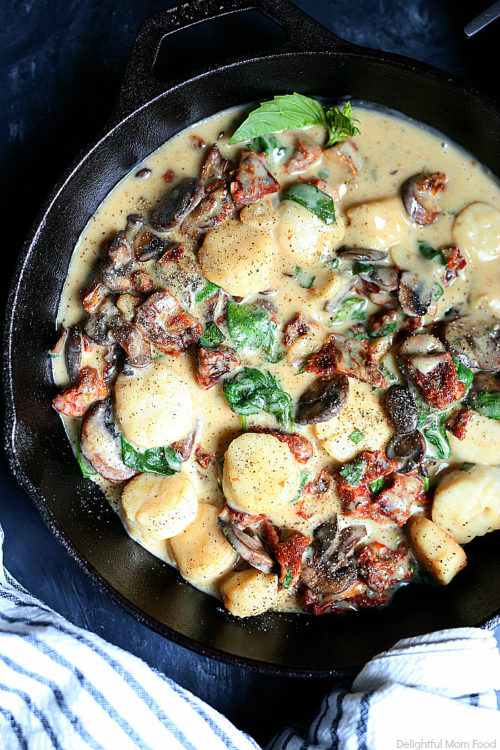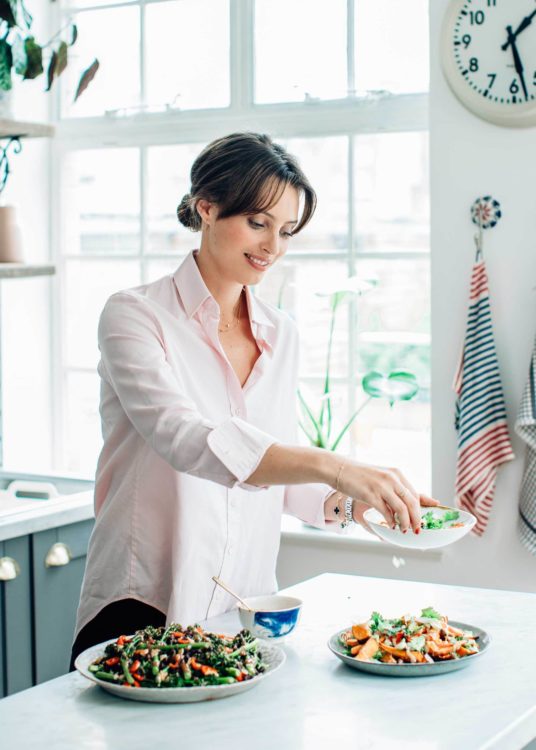 Food blogger turned foodie powerhouse in the U.K., Ella Woodward is a beloved food blogger who spent four months in and out of the hospital. After that, she was diagnosed with postural tachycardia syndrome, also known as POTS. It's a syndrome that makes you feel lightheaded when you stand up.
Woodward wasn't a fan of all the medication she was prescribed to manage her health, so she looked for an alternative option. "At this point, I started looking into other ways of managing the condition and began researching diet and lifestyle," she says on her blog. "Encouraged by stories I read, I decided to turn to a plant based diet and overhaul my lifestyle."
From that point on, Woodward became a leader as a food blogger. With her focus on "making vegetables cool," she now has a successful app, multiple cookbooks, a deli and a line of food products.
Try this sweet potato and black bean shepherds pie recipe from Deliciously Ella.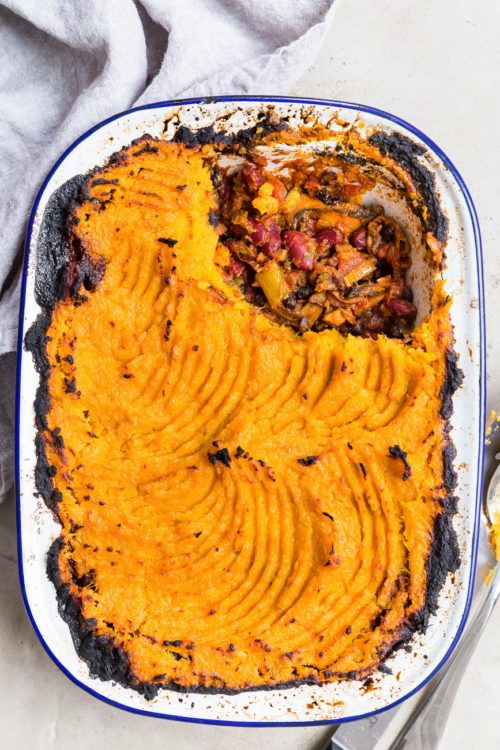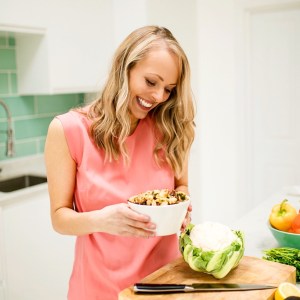 Carmen Sturdy is originally from Canada and now lives in London, England. When she was 26 years old, she was diagnosed with two different autoimmune diseases, including ulcerative colitis.
"At my peak I was taking 32 pills a day and desperately searching for another option to save me from the awful side effects brought on by the strong medication; foggy head, swollen 'moon face', non-existent immune system, insomnia and hair loss to name just a few," she says on her blog regarding her decision to change her diet.
Sturdy shares recipes free of grain, gluten, lactose, soy, starch and refined sugar, which she says helped her symptoms. Through her blog, she wants to show others that healthy food "doesn't have to be boring and no matter how restrictive your diet, you can still make delicious meals that everyone will love."
Try the pork and eggplant stir fry recipe from Every Last Bite.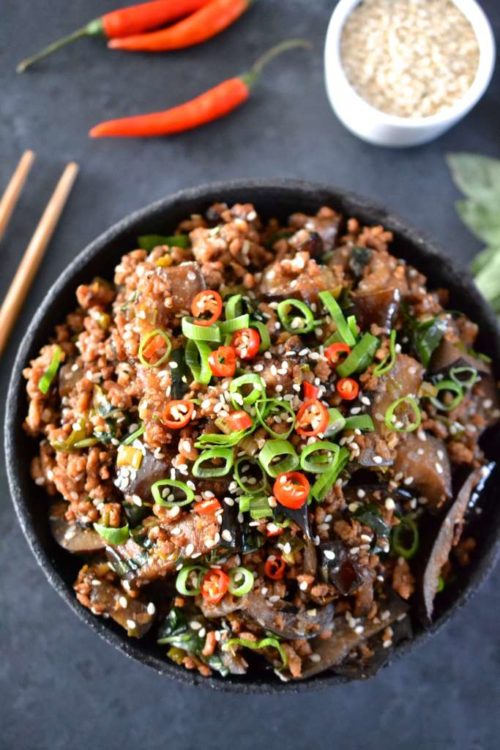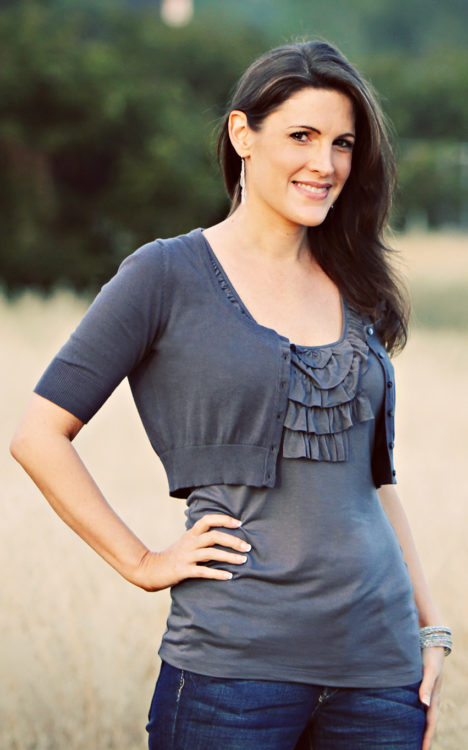 After being diagnosed with Crohn's disease, food blogger Lori Garrett decided that she was going to take matters into her own hands. In addition to being diagnosed with Crohn's, she also has migraine, histamine intolerance, and other inflammatory and autoimmune-related symptoms.
"I now have an ileostomy and am learning to live with an ostomy bag," she says on her blog. "I cannot tolerate many medications, so nutrition and lifestyle have become critical in order for me to successfully manage my chronic illness."
Garrett wants her readers to know that she's not a doctor, just a woman with some chronic illnesses that found help through her diet. Her recipes are healthy with options for paleo, vegan, and Whole30.
Try this cinnamon apple pancakes recipe from Adventures of a Sick Chick.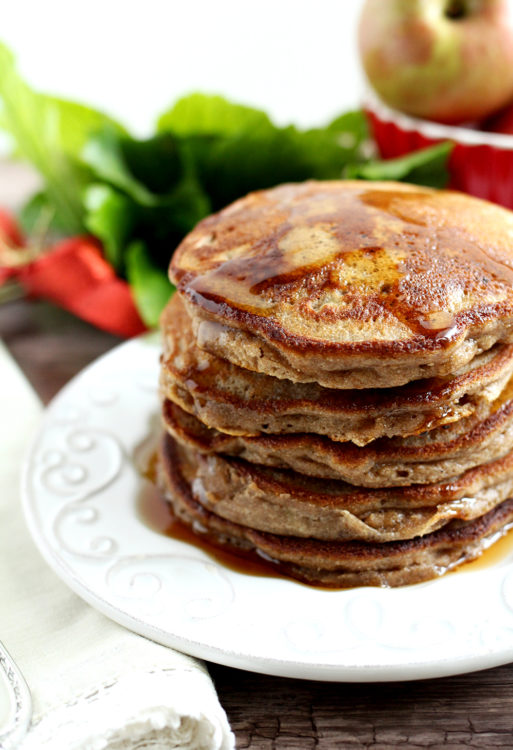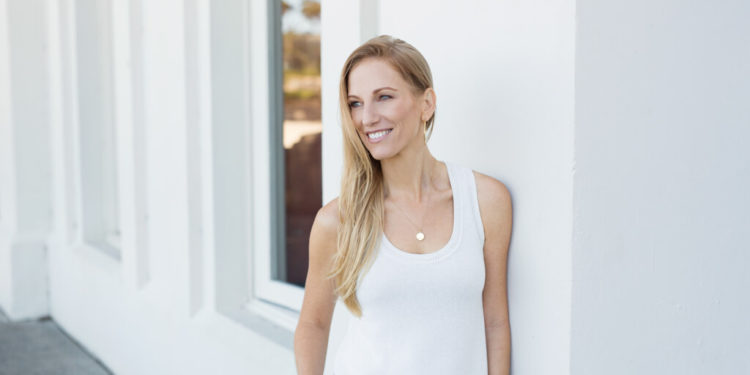 Lisa Bryan was diagnosed with four different autoimmune diseases including celiac disease, Hashimoto's thyroiditis, psoriasis and endometriosis. After working too much and eating poorly, Bryan decided it was time for a change.
"With no direction on how to heal myself (other than to go gluten-free and take medications) I decided to roll up my sleeves and figure things out," she says on the about section of her blog. "I researched everything about chronic/autoimmune diseases and became entrenched in nutrition, gut health and the mind/body connection."
Bryan is now a certified health coach and loves sharing her gluten-free recipes with her readers. She hopes she can inspire her readers and that she shows them that "food restrictions are not life restrictions."
Try this orange glazed salmon recipe from Downshiftology.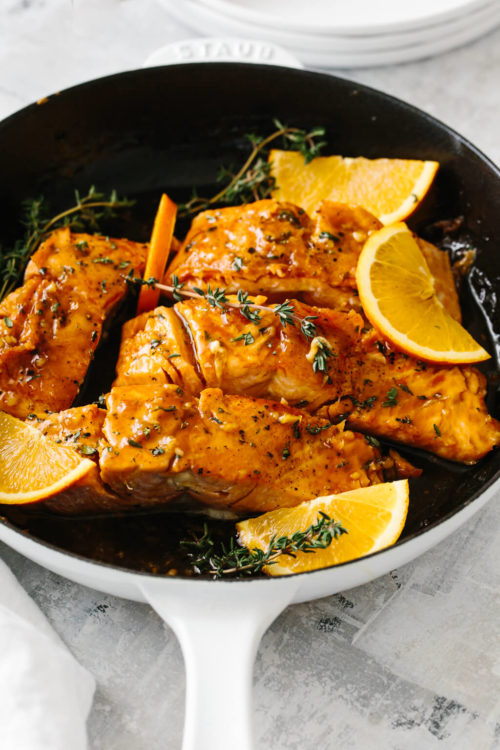 Originally published: April 9, 2019