When I Get Job Offers but Can't Accept Due to My Illness
---
Back in September, I took a friend out to one of my favorite places for food and a drink. She was leaving for the Peace Corps soon, and it was one of our last opportunities to spend time together. We were there a few hours, each having a drink and eating some delicious food.
When the time came to pay the bill, my card wouldn't work. I was so overwhelmingly embarrassed, and kept apologizing to the waitress, who had been amazing all evening. I called my bank, who confirmed the money was in my account, and that I needed to order a new card. I felt stuck and did not know what to do. I explained this to our waitress, who wandered off to speak to another staff member.
The waitress came back a few minutes later and told us the bill had been paid, we didn't need to worry about it, thanked us for being such great patrons all evening, and wished my friend luck on her move. She was sincere and kind, and understanding that things like that do sometimes happen. She had paid the bill for us out of her own pocket without expecting a dime in return. I returned the following day and left her a note expressing my appreciation for what she had done, and the money to repay her. I spoke with the manager, telling him how amazing our waitress was, and that he was blessed to have such caring staff. I also left a resume, and expressed that I would love to work for a place that cares about their customers the way they did.
Since December, I have received four calls from them, offering me a position. When they called the first time, I explained to the manager I was struggling with some health issues, and I couldn't take the position. He told me that he would hold onto my resume and call me again next time they were looking for someone, and said he hoped I would feel well enough to accept in the future. And call me they have. They called again today, and I wanted to take the position so much. As much as I realize that waitressing would be too much, too hard for me to physically do right now or in the foreseeable future, it still breaks my heart that I have to say no.
I want so badly to work, especially at a place like that. Working makes me happy. It fills my days with something to look forward to, to be excited about; it make me feel like I am doing something to contribute. And while I have mostly come to terms with the fact that I am too sick to reliably and consistently show up and be able to do what I am hired to do, while I recognize that is my reality right now, it doesn't mean I am happy about it.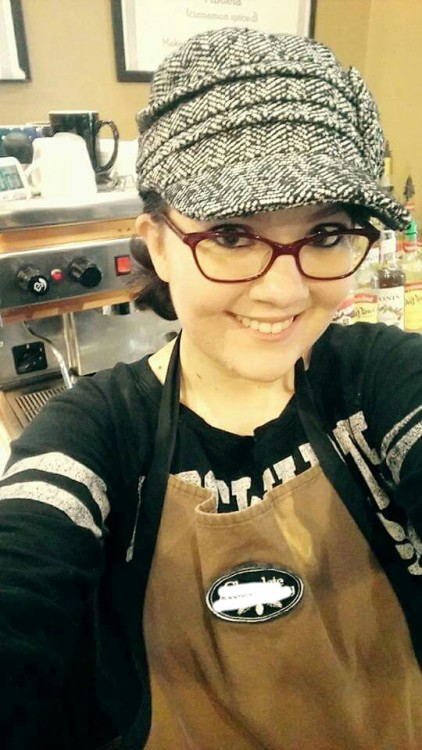 People tell me often how "lucky I am to not have to work" and "they wish they could be in their pajamas all day," and I always say I would switch them in a heartbeat. Being sick is more than a full-time job — a job that doesn't pay, a job that is isolating. A job with a boss who doesn't care what else is going on, who gives you no breaks or time off. A job that is literally 24/7 and you hate, but can never quit. Those who are disabled are not this way by choice, and when I get to the point where I can't work and have to file for SSI/SSDI, it hurts. It isn't easy. It damages your pride, your sense of value, and your sense of self.
I have not been able to work since April of 2015, but I have tried to, unsuccessfully, three times. I have interviewed and accepted jobs a half dozen times, only to call back a few hours later to say that I cannot realistically take the position, when I see how much just interviewing took out of me. I had to be told to apply for disability for over a year by my doctors and family before I swallowed my pride and applied. It felt like accepting defeat.
So next time you are frustrated with your boss, your co-worker is being difficult, or you are feeling overwhelmed with work, just remember there is someone out there who is envious that you have the opportunity to work. Someone who would give anything to switch with you.
The Mighty is asking the following: What's the hardest thing you deal with as someone with a chronic illness, and how do you face this? What advice and words of support would you offer someone facing the same thing? Check out our Submit a Story page for more about our submission guidelines.
Originally published: May 31, 2016