20 Heating Products That Can Help Relieve Pain
---
For many with chronic pain conditions, heat is an important tool for managing symptoms and soothing aches and pains. But for those who have difficulty regulating their body temperature or find that cold weather exacerbates their pain, having a supply of heating products becomes essential during the winter.
Finding the right heating products may often depend on the type and location of your pain and whether you're spending the day at home or on the go. And while heating pads and electric blankets are certainly tried and true classics, there is a wide variety of heating products available to meet your individual needs.
(Note: While heat helps some people with chronic pain, others find cold to be more effective. Talk to your doctor to find out what's best for you.)
So, we asked our Mighty community to share which heating products help them relieve pain and stay warm. These are their recommendations.
We hope the products below, all recommended by our Mighty community members, help you or a loved one in your health journeys. Just so you know, The Mighty may collect a share of sales from the Amazon links on this page.
1. Heating Pad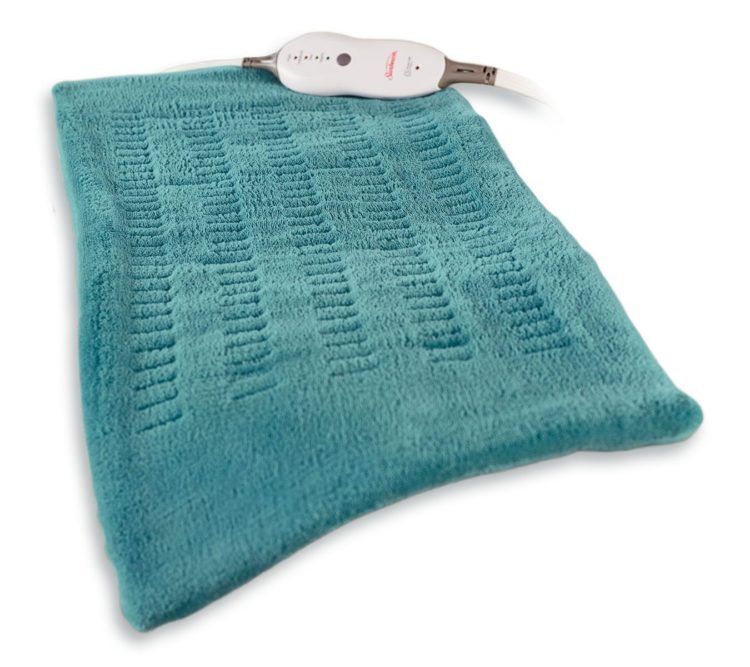 A common go-to in the chronic pain community, heating pads provide heat therapy to help soothe your aches and pains.
Elisabeth Wheeler told us, "Good old fashioned heating pad. Helps with my chronic back pain, abdomen for chronic pain from feeding tube and right now on jaw for TMJ pain."
"Sunbeam heating pad," recommended Carlow Doyle. "I like the big size because I can wrap it around my ribs which hurt after coughing fits."
Kelli Nicole Litchfield Felty said, "I have three Sunbeam heating pads of different shapes and sizes. Also have a Sunbeam heated blanket. I like Sunbeam because the material is soft and they are washable with a timer so I don't mind sleeping with them. You can spray them with some water if you want/need moist heat."
Buy the heating pad above for $33.83 from Amazon.
2. Wheat Pack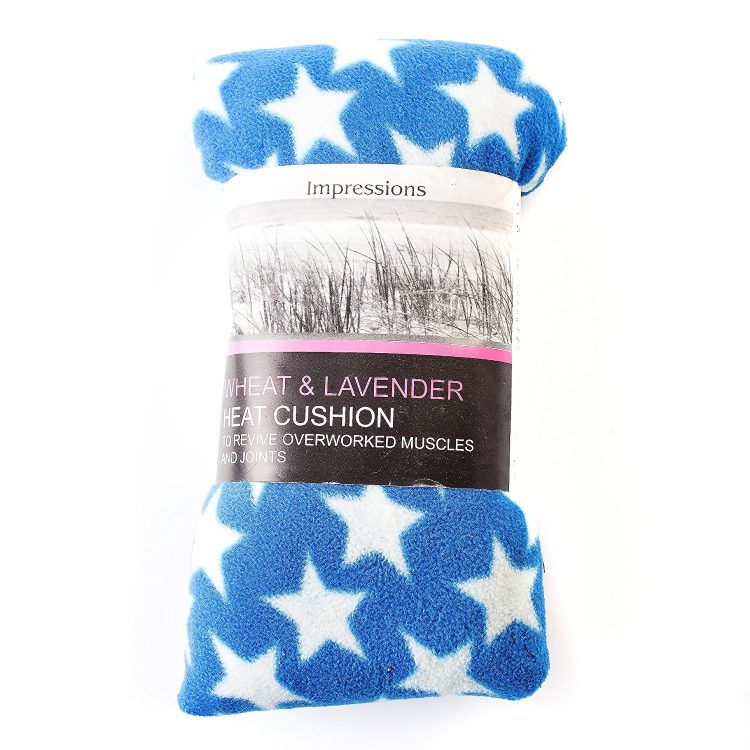 A wheat bag can be microwaved to provide soothing heat therapy to sore and painful parts of your body. The one above is also infused with lavender to promote relaxation.
Sammy Boyle wrote, "I have a wheat bag that goes in the microwave. It is the only thing that soothes the pain in my back legs and stomach. The best thing about them is that you can get them as cuddly toys. I have a pug, unicorn and a sheep. I suppose the little things make you happy."
Buy the wheat bag above for $14.95 from Amazon.
3. Microwaveable Stuffed Animals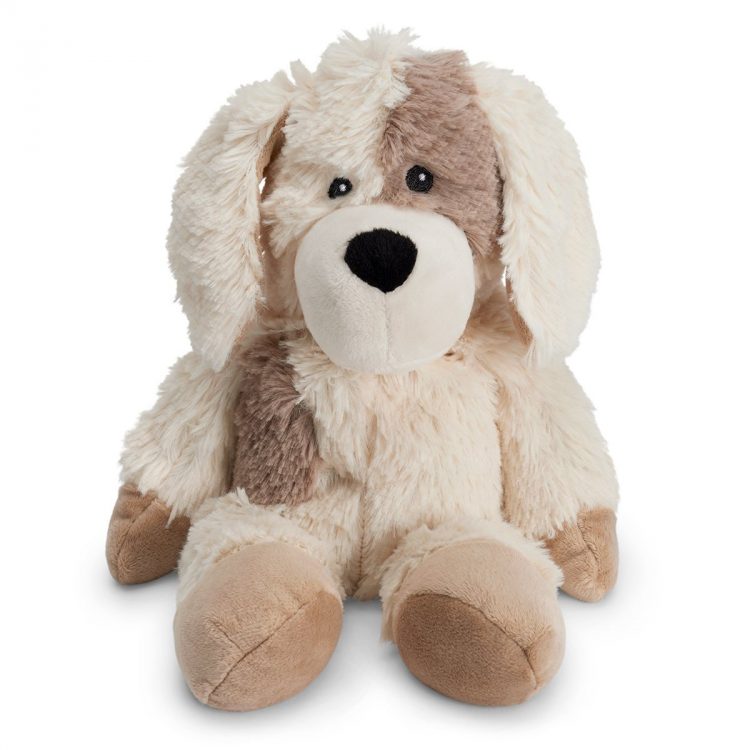 Regardless of how old you are, these adorable stuffed animals are great companions for painful flare days. Not only are they soft and comforting, but you can pop them in the microwave and use them for heat therapy.
"I use microwavable cuddly toy heat packs. I also name them all – my favorite is a fat purple hippo named Plum," wrote Rosie Howard.
Alicia Thompson said, "I bought a microwavable heating pad on Amazon that looks like a stuffed elephant. It's one of my favorite heating pads, and I have several, because it's so cute and cozy. It only stays warm for about half an hour though."
Noni Evans added, "I love using Warmies! They're microwaveable stuffed animals. I usually heat them up and then snuggle on the couch with them or lay in bed."
Buy the Warmies toy above for $25.94 from Amazon.
4. Bed Buddy Foot Warmers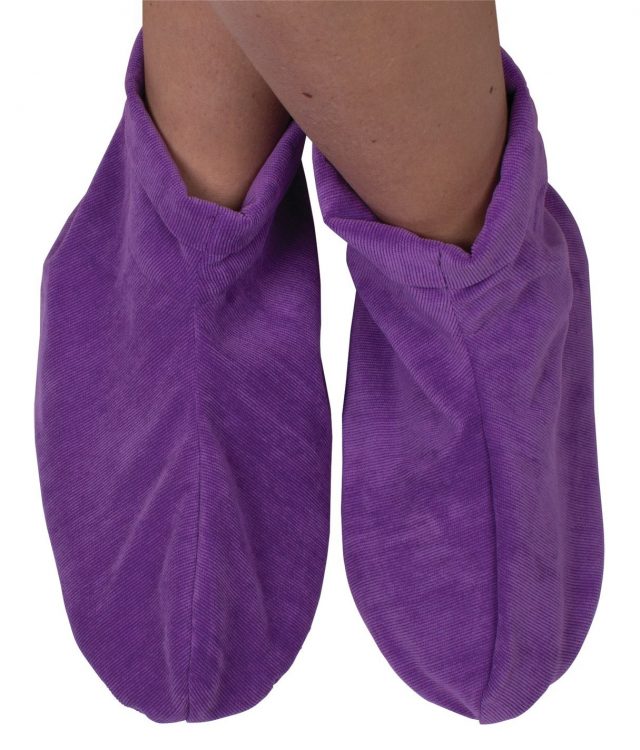 If standard slippers just don't cut it for keeping your feet toasty warm and (mostly) pain-free, these foot warmers can be microwaved to provide moist heat. The pair above is also lavender-infused for relaxation.
Buy the foot warmers above for $10.50 from Amazon.
5. Rice Pack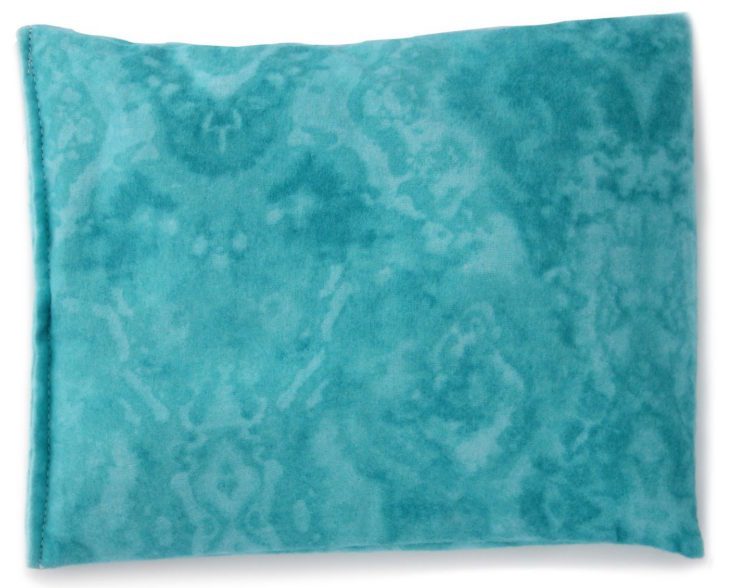 A rice pack can be microwaved to provide heat therapy for parts of your body affected by chronic pain. The flannel casing on the rice pack above can also help keep you comfortable and warm.
Sheryl Fleming wrote, "I make heat pads from cotton and rice. Has to be 100 percent cotton since polyester can melt, and non-converted long grain white rice as filler."
"My mom made me a rice pack that I can put in the microwave for 30 seconds and it keeps my feet warm or my neck. It is like a heating pad without the cord," Tarea O'Donnell added.
Buy the rice pack above for $14.99 from Amazon.
6. Back Patch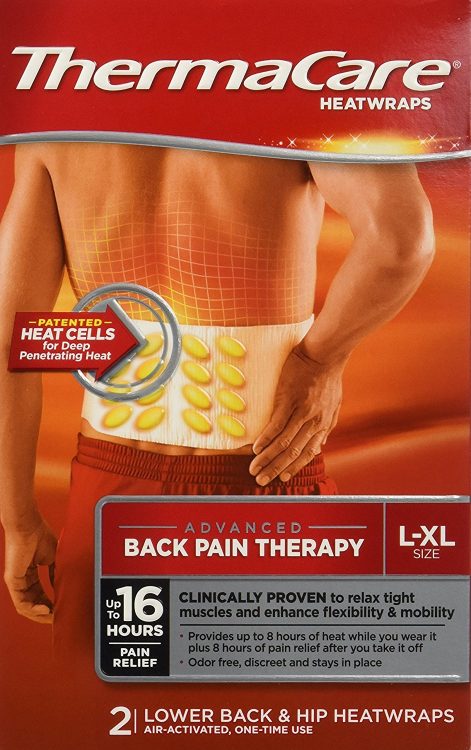 These lower back and hip heat wraps are designed to perfectly fit around your back and hips to provide direct heat therapy for chronic pain.
Chelsea Smith wrote, "For my back pain I like using the back patches hunters use to stay warm during the winter while hunting. Plus they keep me warm in the winter!"
Buy the heat patch above for $25.68 from Amazon.
7. Heated Mattress Pad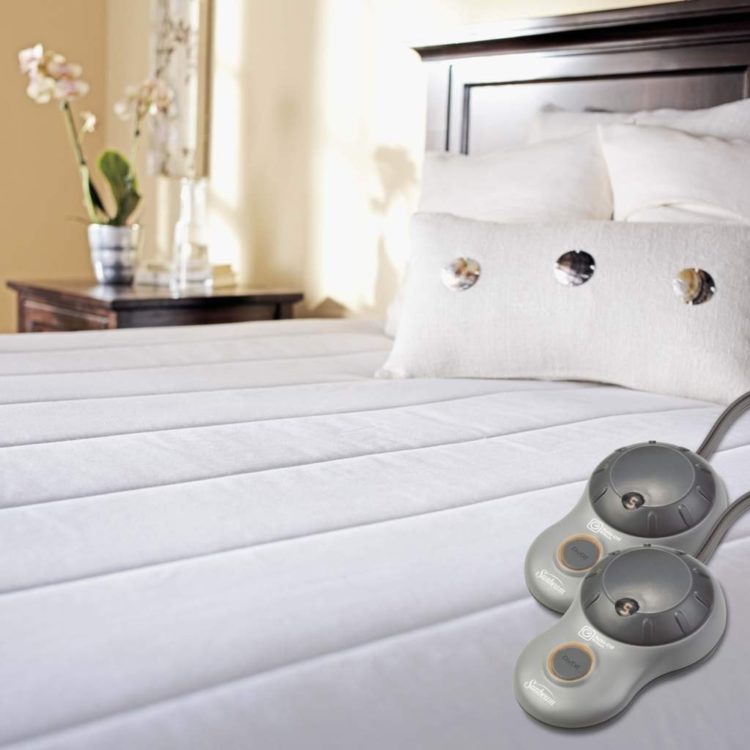 A heated mattress pad keeps your entire bed warm and comfortable, no matter the season, and the heat can help you relax and relieve pain so you can get some sleep at night.
Mary Magpie told us, "I bought a heated mattress pad on Amazon. It's been such a good purchase. Being cold makes my pain so much worse. It has a 10-hour automatic shut off. I turn it on maybe 10-15 minutes before I go to bed, that way I can climb under the covers and the bed is already nice and toasty for me. The dogs love it too!" 
Buy the heated mattress pad above for $69.99 (queen size) from Amazon.
8. Electric Blanket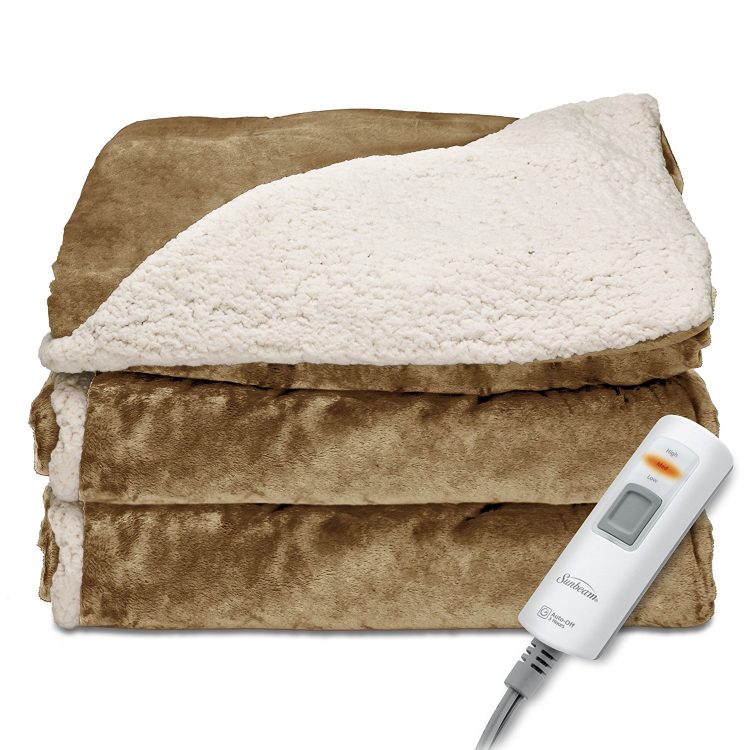 If you like heating pads but find they just aren't big enough to reach all of the spots on your body that hurt, an electric blanket is a great option for staying warm and cozy while also relieving pain.
Patricia Hamel told us, "I got a nice heated blanket at Costco this past winter. It was really affordable and works wonders for my leg pain. I simply wrap myself in a blanket burrito from the hips down, whenever I am dealing with a lot of pain, and turn it on the medium heat setting. It's the Sunbeam brand, for anyone interested."
Rachel Kietzerow said, "I am addicted to my full size heated blanket. I normally have on my heated blanket and two heating pads. I have learned I cannot function the next day without them. They are lifesaving."
Alice Nielson added, "I have a heated blanket on my side of the bed. It's under the sheet. I'll turn it on, then start getting ready for bed (20 to 30 minutes). When I climb in I turn it off. All my bedding is warm and comfy."
Buy the heated throw blanket above for $59.99 from Amazon.
9. Yeti Hand Warmers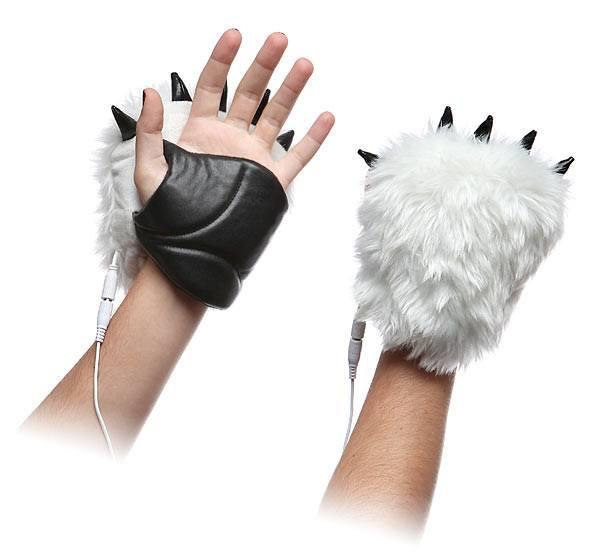 Not only do these gloves look awesome, but they plug in via a USB cord to warm your hands. If you have Raynaud's phenomenon or get cold often, these fun hand warmers may help. (They also come in slippers, too!)
Carrie Meyer said she likes using her Yeti Hands in combination with magnesium lotion, essential oils and heating pads.
Buy the Yeti Hand Warmers above for $34.99 on Smoko.
10. Click Heaters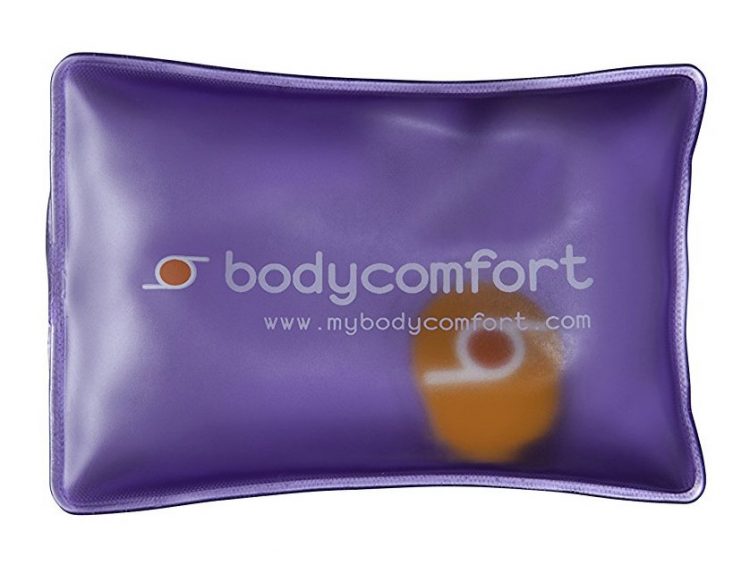 These small and portable click heaters get hot with the click of the button to provide instant warmth and pain relief when you're out and about. They're even reusable, and can be "re-charged" with heat by being boiled in water.
Kourteney Kennedy recommended, "Click heaters! They come with braces too, heating pads made for a knee brace, back brace, etc. They're easy and quick to heat up (just click the metal circle), and you just boil them in water and can reuse them whenever."
Buy the click heaters above (pack of 4) for $9.99 from Amazon.
11. Thermipaq Clay Heating Pad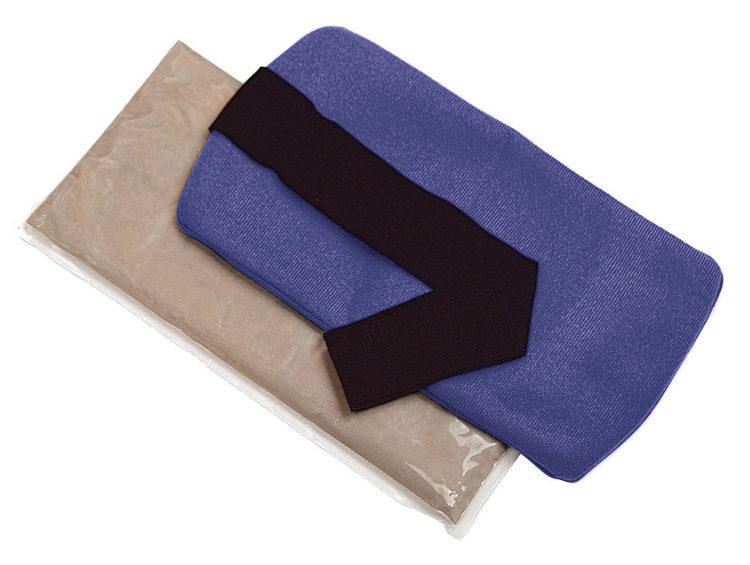 This heating pad is made with clay for weighted and deep-penetrating pain relief. It can also be frozen and used for cold therapy.
Jillian Lea wrote, "I use a clay heat pad that can be used hot or cold. It is weighted, and stays warm longer than a rice pad."
Buy the clay heating pad above for $9.39 from Amazon.
12. Perfectly Posh Hot Pepper Sha-Bang Muscle Stick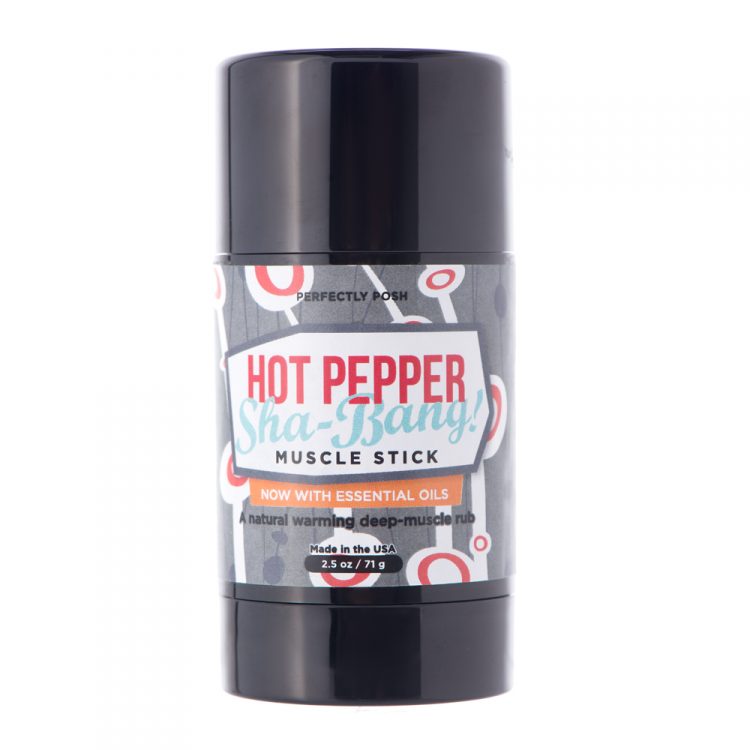 This muscle stick is made with capsaicin from hot peppers, softening cocoa butter and a blend of essential oils. It provides warm, deep pain relief for aching muscles.
"Perfectly Posh Hot Pepper Sha-Bang Muscle Stick," recommended Katie Denney Martin. "It's a skin stick that uses capsaicin from peppers. I just put it on where I need relief, and within moments there's a warm, soothing sensation that helps relieve aches and pains!"
Buy the muscle stick above for $23 from Poshified.
13. Hot Water Bottle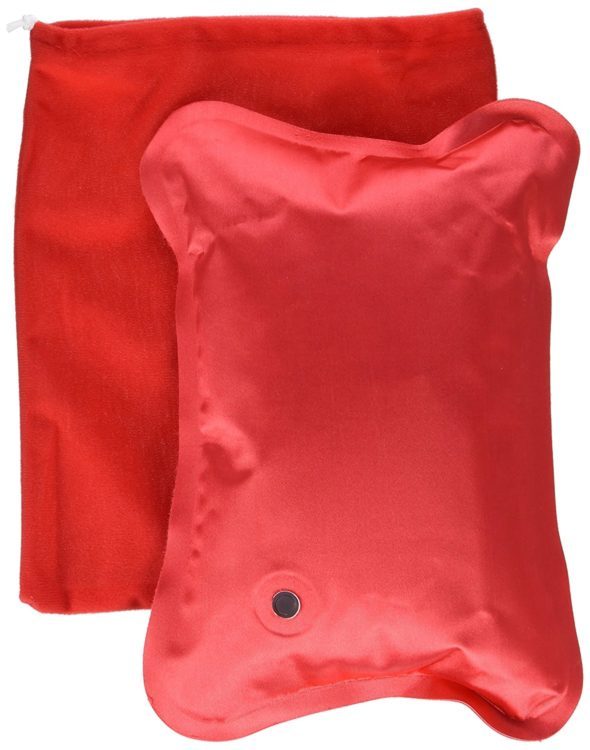 A portable electric hot water bottle can be used to alleviate aches and pains using moist heat therapy.
"My hot water bottle," said Sara Miles. "I've tried electric blankets but my body doesn't absorb the heat the same way it does from the hot water bottle. The only downside is sometimes having to refill it in the middle of the night."
April Rose recommended, "Fashy brand hot water bottles. They last forever and hold the heat very well. I will always say that moist heat is better for me than electric dry heat products."
Buy the hot water bottle above for $29.95 from Amazon.
14. Deep Heat Gel

The Deep Heat rub delivers both heat and pain relief when applied. Available in the UK, this helps soothe muscle aches and ease stiffness.
"Deep Heat gel! It burns like hell but it works wonders after the initial burning sensation dies down. It's mainly my legs that get flare-ups, so I'm forever rubbing Deep Heat on my legs!" Alice Elizabeth Scott wrote.
Buy the rub above for $5.35 on Amazon.
15. Bed Buddy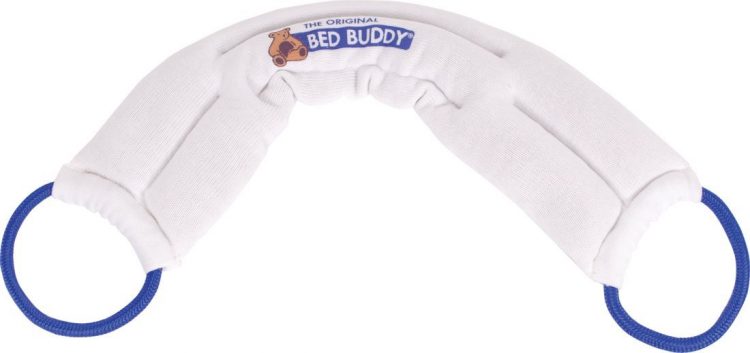 The Bed Buddy can be microwaved and wrapped around various parts of your body to provide heat and pain relief. It can also be frozen to provide cold therapy for those who struggle with inflammation.
"Bed Buddy!" said Victoria Willis. "I just bought it a week ago and I use it every morning in the car and to lay with to help with back and shoulder pain."
Katherine Smith wrote, "My Bed Buddy. I've had it for years and it's still great!"
Buy the Bed Buddy above for $7.63 from Amazon.
16. Hand/Foot Wax Paraffin Spa Kit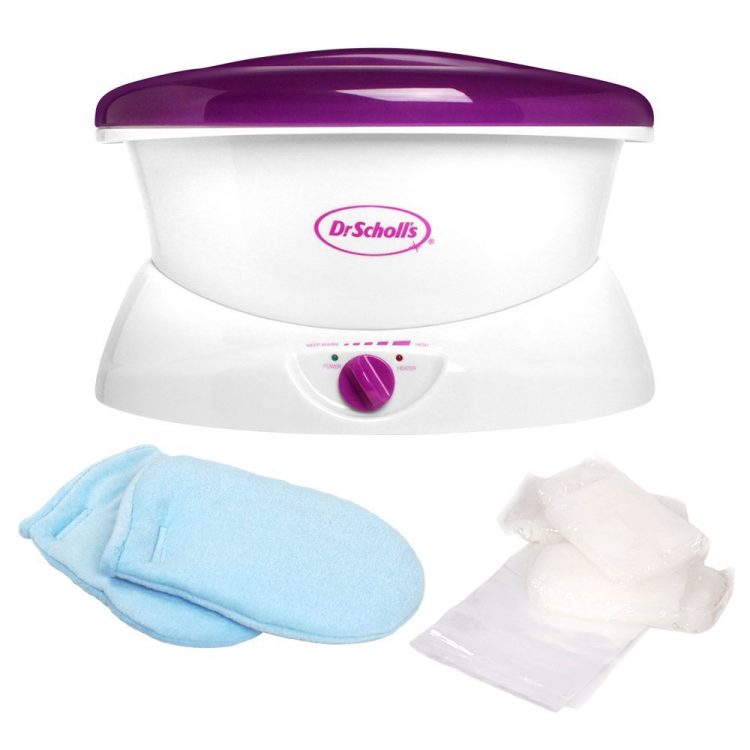 Although paraffin wax may often be associated with a luxurious trip to your local nail salon, there are home kits you can buy to use at home. Not only does the wax make your skin soft and smooth, but it can also help relieve pain. Just dip your hands or feet in the wax, then cover with the glove liners included in the kit.
Cheryl Lyn Hughes recommended, "[The] paraffin wax machine my mom gave me. I think moist heat is more effective."
"Paraffin wax bath," added Josie Vigil. "Feels heavenly for pain in hands and feet."
Buy the paraffin spa kit above for $43.97 from Amazon.
17. Hotteeze Hand Warmers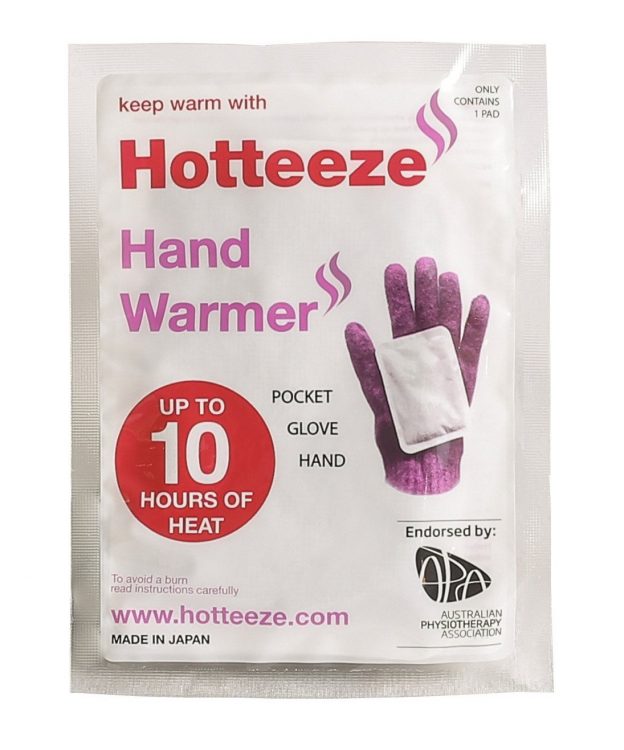 These hand warmers from Hotteeze can be held to relieve pain and keep your hands warm for up to 10 hours. Hotteeze also carries heat pads specially designed for your feet and heat pads you can stick anywhere on your body. (Note: Don't stick these directly on your skin – make sure you always have a layer between you and the heat pad.)
Jac Metalmama said these are the best things ever.

Buy the hand warmers above (pack of 10) for $9.99 from Hotteeze.
18. Epsom Salt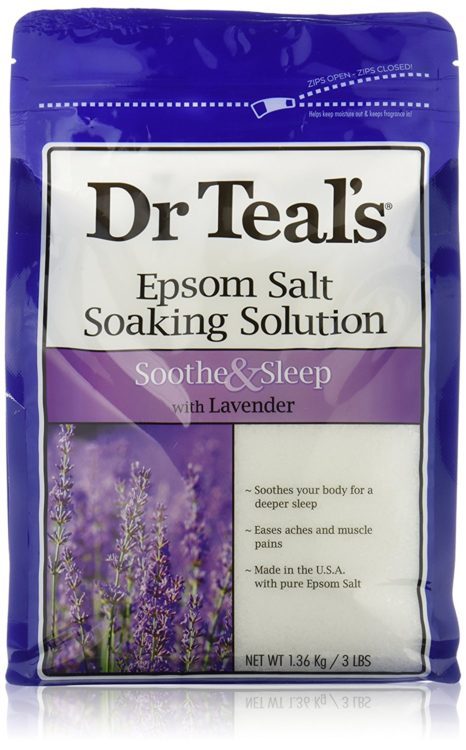 While not a heating product itself per se, adding Epsom salt to a warm bath can have a number of health benefits, including soothing muscle pain and reducing swelling.
Alex Payne wrote, "I take long soaks in really hot baths with Epsom salt. As I have fibromyalgia, it's usually multiple places spread over my entire body that hurt."
Jessica Hurley added, "I take hot baths with lavender Epsom salt. I find the lavender soothing for both pain and stress and the warmth from the tub helps my aches."
Buy the Epsom salt above for $18.98 from Amazon.
19. Heat Wrap for Neck and Shoulders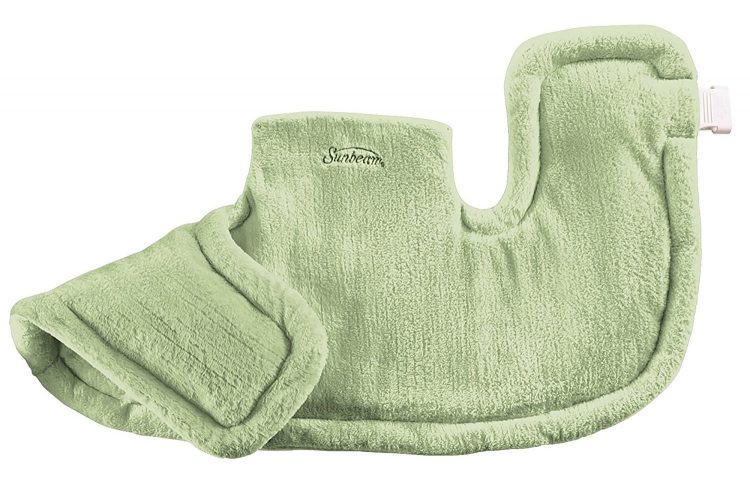 If you struggle with pain or tension in your neck and shoulders, the wrap above is perfectly designed to drape over you and deliver heat therapy to these areas.
Sara Hill told us, "I have a heat wrap made for neck and shoulders."
Buy the heat wrap above for $36.69 from Amazon.
20. Thermophore Moist Heating Pad
The Thermophere heating pad provides moist heat to help soothe your aches and pains. The one featured above is 14 in. by 27 in., but there is also a petite version that measures 4 in. by 17 in.
Jennifer Etzwiler wrote, "[I use] my neck-size Thermophore moist heating pad, wrapped in a hand towel to keep it clean and keep it from getting too hot. My dentist recommended it. When I went to buy it, the man at the store told me, 'Don't ever loan it to anyone, you won't get it back!" I've recommended them to other people, let them use it at my house, but I've never lent one out. Oh, and they last forever! More expensive than your drug store variety, but worth every penny!"
Vanessa Butler Bordlee recommended the Battle Creek Thermophore, full size.
Buy the heating pad above for $53.99 from Amazon.