To My Husband, Who Has Supported Me 'in Sickness and in Health'
---
I remember sitting in math class and having the most annoying guy sitting behind me. Every day I'd go into class knowing he was going to be there ready to do something to get on my nerves. Let's just say, we didn't like each other very much… Fast forward a bit, and I am now his wife. Let me tell you why I know he took the vow of "in sickness and in health" so seriously.
Once we graduated high school, he went off to serve our country and jump out of planes in the Army. I went off to college to pursue a career in art. At this point I had already had two spinal fusions due to my twisted spine. I was majoring in graphic design with a minor in computer animation.
When my husband, "Alpha Squad Leader," came home from the Army for good, he started hanging out with a mutual friend and we reminisced on how much we liked each other in HS (insert sarcasm here) and ended up dating. He was aware of my scoliosis issue and knew I just had my final spinal revision just weeks before. I was a bit embarrassed by it, but he didn't care.
Our dates consisted of running, movies and dinners. Perfect for me but also painful at times, of which he was very considerate and understanding. But I really liked him and I didn't want to lose him so I hid my pain and struggles a lot from him. But the pains got worse and our dates changed to more time in my bed watching movies and him picking up my meds and getting me food.
I figured, oh well, that's it. I lost the man of my dreams. Thanks to my "disability" I will always be alone. But one night I felt OK to go out to have dinner. And he pointed out that my glass of water, which had a lot of ice, had something floating in it. He went to fish it out, because in my true self, I wasn't paying attention.
When I look over at him… he found what was "floating around my cup." It was an engagement ring!! He was asking me to be his forever and always! Of course I said yes. An 8-year-old son and 10 years of marriage later, here we are. Enjoying our happily ever after.
I cannot stress the fact that he truly is the one for me. I am a tough cookie in all sense of the word. When he decided to marry me, he didn't know my health would deteriorate as bad as it has. We both had no idea that our lives were going to be like this and I was going to live my life scared of every breath I took. My scoliosis has twisted further, my brain condition keeps worsening, I was diagnosed with fibromyalgia, I had a small stroke last year and now I have an incurable nerve condition in my legs. I have another undetermined issue that no one can fix or figure out where it's coming from. I cry and scream from the pain.
But one thing is for sure: my husband, Rafael, has reassured me at my weakest moments that he isn't going anywhere. He reminds me of the vows he took, "in sickness and in health," and those vows are forever. Our marriage and our bond is strong. This may not be the life he wanted when he asked me to be his wife, but he also made a promise to me. And I also made a promise to him. Through thick and thin, we made a choice to stand together. We are as one. When it gets dark, I'll hold your hand and we will both make it out. I will always be the strong woman you married.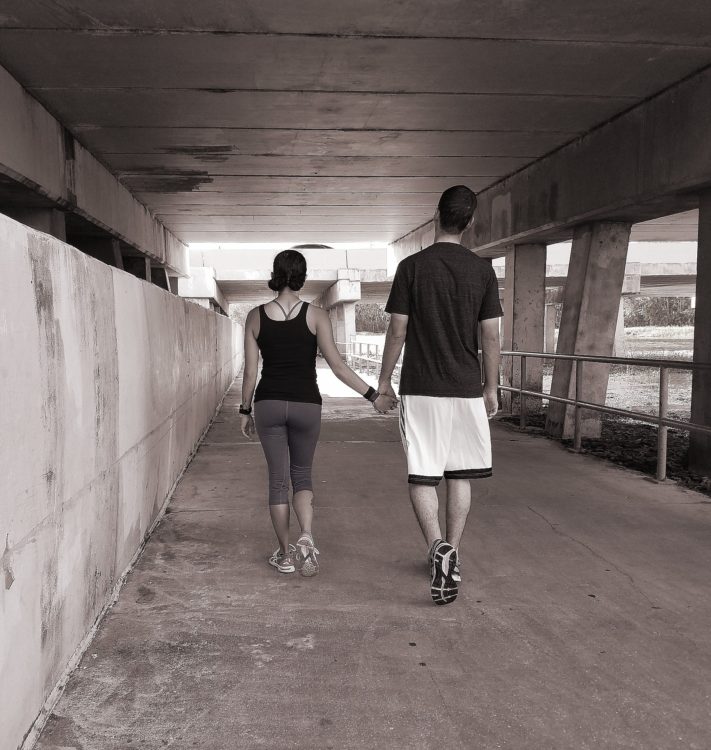 To my husband, Rafael:
I wish I could give you the life we started off with, but my "disability" took over. Your support and strength is powering me through and helps me fight every day. It is a battle and I wish our days didn't consist of medications and medical bills. But I am lucky to have a man who understands and supports what I go through. Who is there when I have a seizure, who helps me walk when my legs hurt too much or when my migraines are too much to bear.
The journey for us started 14 years ago, and we are just getting started. The pain has changed me, but it hasn't changed the way you look at me and the way you love me. You are my forever, and I will be your always. Thank you for never making me feel lonely in my battle against my disease. I love you.
We want to hear your story. Become a Mighty contributor here.