15 Ways You Know You Have a Chronic Illness
---
There are a lot of ups and downs in the chronic illness experience. Quite honestly, though, there's a lot of humor to be found. Sure, some things may seem pathetic or sad or awkward, but those moments typical turn into the best conversation starters down the road. Nothing peaks people's interests like "This one time I almost threw up radioactive eggs on a child." The situations we find ourselves in are unique. We find ourselves doing thing we never thought we'd do or saying things we never thought we'd say. We need to all take a step back and laugh at these moments. If nothing else, laughing takes the edge off the potentially terrible-ness of the situation.
I completely understand that some things are only funny if they happen to other people. Therefore, I'm here to provide you with a whole list of situations you can laugh about, because they happened to me and not you. Please laugh to your heart's content.
You know you have a chronic illness when…
1. Friends are talking about their favorite cocktails and you immediately think of the GI cocktail. This stuff is basically made of awesome, Maalox and lidocaine.
2. Your first aid kit is actually a whole closet and is sorted by body system. If you haven't done this, you should totally try it. It's like alphabetizing your movie collections — a lot of work at first, but saves time, frustration, gray hairs, and some swear words later on. I get a lot of compliments on my first aid organizational skills.
3. Medical appointments have their own color in your calendar. For me it's red. There's a lot of red in my iCalendar.
4. If your significant other gets home and can't find you, the first place he looks is the bathroom floor.  He's not fazed to find you on the floor. He just nudges you with his foot to make sure you're still breathing before he goes to work on stuff.
5. You frequently ask strangers to open jars and bottles. I mean, I'm never going to be able to open the Gatorade on my own. The universe is expecting too much.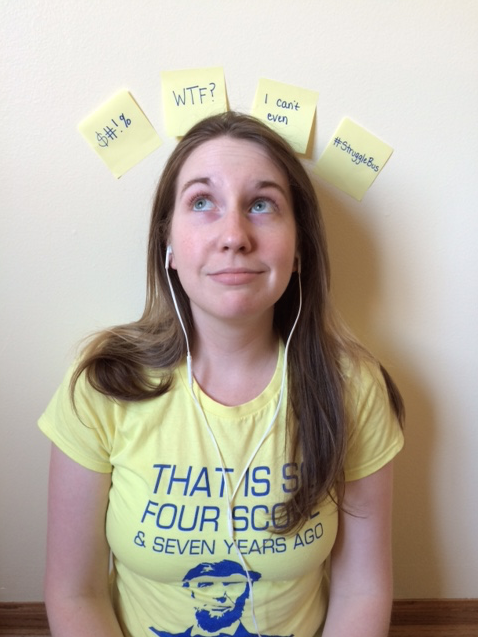 6. You start to notice how inaccurate medical dramas are. Um, no, they don't use a spinal tap to test for that.
7. Your file at one of the medical offices is labeled "highly unusual and complex."
8. There are more doctors in your speed dial than family members. They even have their own ringtones, and you're more likely to answer their calls than ones from your parents.
9. People thought you were drunk texting when you were actually post-anesthesia texting. I was apparently traumatized by the fact that the drive-through server at Wendy's didn't give me a spoon to go with my Frosty after an endoscopy. Most of my contact list became aware of this travesty.
10. Doctors have suggested you look into donating your body after you die. I'm cool with that, as long as I don't end up on a body farm. I have standards, and decomposing for research just doesn't make the cut.
11. You can puke and drive at the same time without getting any in your hair. It takes talent, people.
12. Physicians have scheduled your appointments for specific days when they have medical students coming, so that they can be exposed to a "complicated case." I'm actually pretty flattered about this.
13. Your significant other wants to get you a Life Alert button. At first it was a joke, but after last week's fall down the stairs he seems pretty serious about it.
14. You carry a medication list in your wallet. And your boyfriend has one in his wallet. And there's one on the fridge. And one in the crate where you store your medications. And it's in your phone.
15. You answer all the check-in questions at your doctor's office without the receptionist having to ask. Yes, my insurance and address are all the same. No, I have not been exposed to Ebola.
Originally published: July 28, 2016