17 Hygiene Products to Use on Days When Showering Just Isn't an Option
---
Editor's Note
We hope the products below, all recommended by our Mighty community members, help you or a loved one in your health journeys. Just so you know, The Mighty may collect a share of sales from the Amazon links on this page. Last updated November 28, 2019.
We've all had one of those days where a shower is just not going to happen – no matter how much we may need it. Maybe you're going through a bad flare-up and the pain and fatigue from your illness are making it nearly impossible to get out of bed, or perhaps you're unable to get a certain part of your body wet because of a port, central line or recent surgery. Maybe it's just been "one of those days" when life feels overwhelming and spending the time and energy a shower requires doesn't land at the top of your priority list.
Whatever the reason, these no-shower days (or, let's be real, weeks) happen to us all. But whether you're spending the day at home or heading out for a doctor appointment, being fresh and clean can make a huge difference in how you feel both physically and mentally. Sporting freshly washed hair and cleansed skin can be rejuvenating and confidence-boosting, even on days when your illness doesn't make you feel too hot.
We wanted to know how those with chronic illnesses and disabilities keep up with their hygiene on difficult days, so we asked our Mighty community which personal care products they use on days when a shower or bath just isn't going to happen. Here are their recommendations.
1. Medline ReadyBath Cleansing Wipes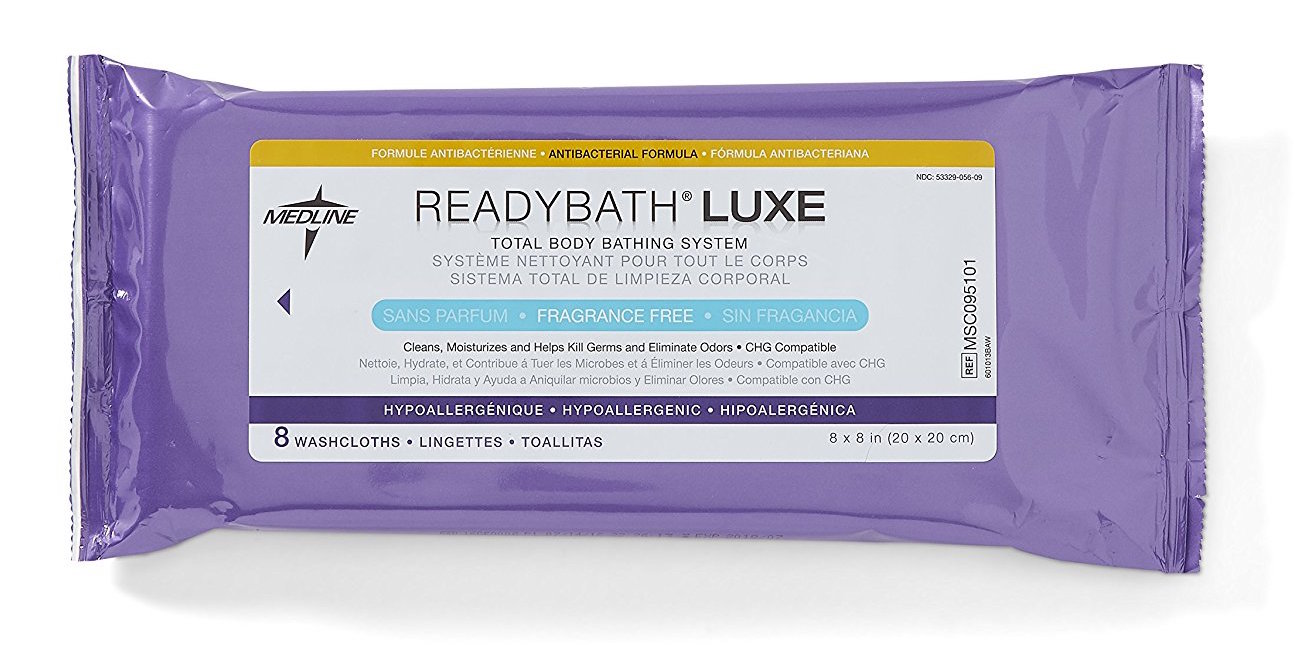 These extra thick body cleansing cloths are antibacterial, unscented, hypoallergenic and alcohol-free. They are pre-moistened with gentle, rinse-free cleansers plus soothing, moisturizing skin conditioners.
"Medline ReadyBath," recommended Amanda Oller. "They are amazing. I had always used baby wipes until the hospital gave me these after surgery. Amazon has them and while they are more expensive than wipes, they are much more effective and the wipe itself is almost as thick as a wash cloth with a soft and clean smell."
Buy the wipes above (8-ct. pack, 24 packs) for $53.08 from Amazon.
2. LUSH Silky Underwear Dusting Powder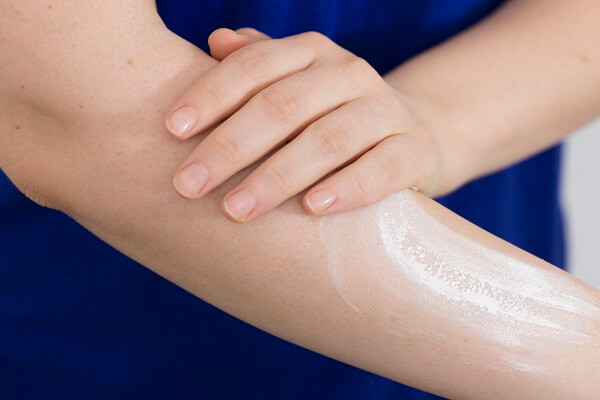 This dusting powder from LUSH helps absorb sweat and smooth your skin while the essential oils and herbs work to knock out the effects of bacteria. The Silky Underwear powder has a light jasmine fragrance and contains grated cocoa butter to help it melt onto your skin, creating a silky sensation.
"I love LUSH's Silky Underwear dusting powder, it's great for areas that are prone to rub (in my case from sitting in a wheelchair) or just to freshen up a little. The smell is jasmine, nice, not super strong, which is good. In my opinion it works better than just baby powder, and doesn't feel drying on skin," Kate Herbert told us.
Buy the dusting powder above for $10.95 from LUSH.
3. Wet/Dry Electric Razor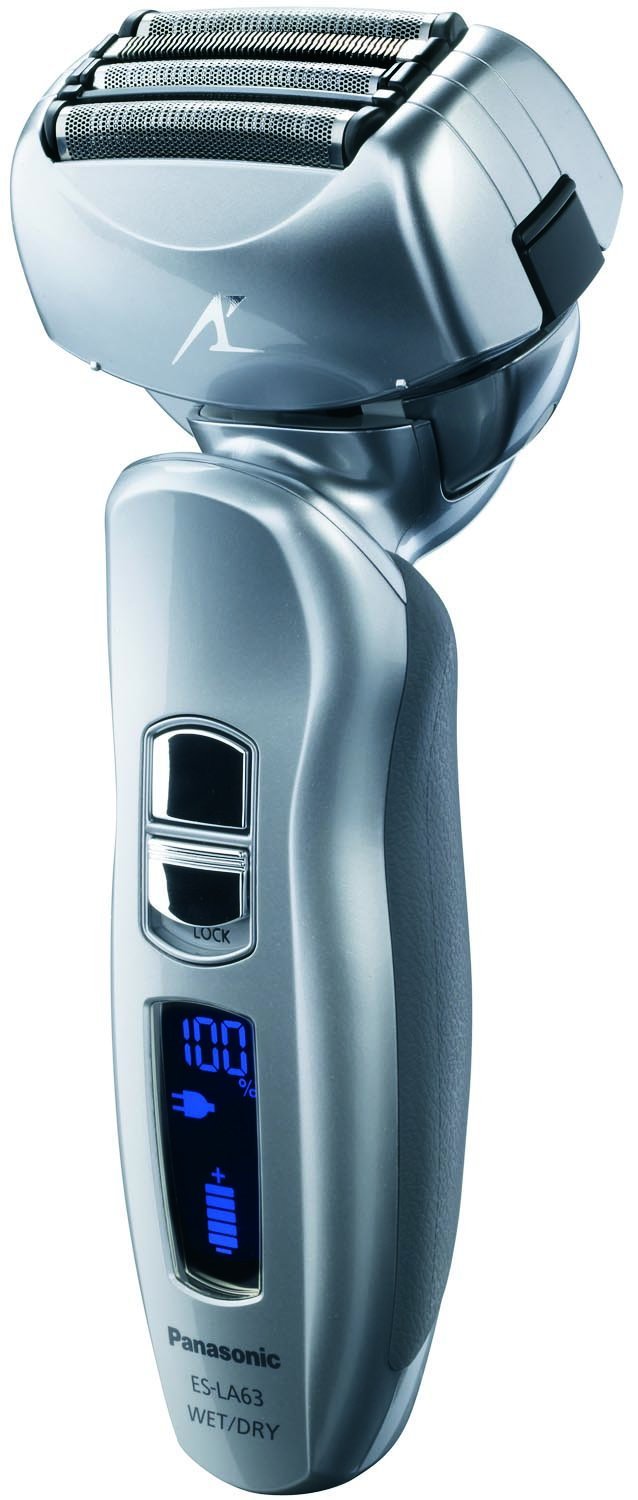 If you can't make it into the shower to shave, this electric razor allows you to still get the job done whether your skin is wet or dry.
Melaney Niemiec wrote, "My electric shaver is my lifesaver. I can't shave in the shower at all, and just simply shaving my legs when I don't have time to bathe makes me feel like a new person! I use the Panasonic ES-LA63-S Arc4 Electric Shaver [featured above] because it has wet/dry ability and can be used both in and out of the bath."
Buy the electric razor above for $89.99 from Amazon.
4. Batiste Dry Shampoo

Batiste dry shampoo allows you to freshen up your hair without spending precious energy on a shower. The "Clean and Classic" scent is featured above, but Batiste also carries a "Tropical" scent as well as dry shampoo made specifically for blondes and brunettes.
"Batiste Dry Shampoo for brunettes!" said Tyffanie Elizabeth. "It's so hard to use dry shampoo with dark hair without looking powdery, but this stuff brushes in and no one is any wiser that I was too exhausted to wash my hair! Smells lovely too!"
Buy the dry shampoo above for $6.12 from Amazon.
5. Aloe Vesta Cleansing Foam

This versatile foaming cleanser can be used as body wash, shampoo and a perineal cleanser. It doesn't require any rinsing – you just need to wipe the foam away with a towel or wash cloth – so it can be used whether you're in the bathroom or stuck in bed.
"I love this stuff," Stephanie Lynn Ashton told us. "I feel cleaner using this than I do using disposable wipes. I brought it home from the hospital but it is available on Amazon. I find that it is not as effective on my hair as it is on my body."
Buy the cleansing foam above (pack of 3) for $28.93 from Amazon.
6. Rubbing Alcohol
Rubbing alcohol is quite versatile and is something you probably have in your medicine cabinet already. Its antiseptic properties can help keep you clean and avoid bacterial growth or infections (which is the last thing those with chronic illness need!). If you have to administer injections or keep the site of a line/tube clean, you may have individually packaged alcohol wipes which could work as well.
"Rubbing alcohol works to remove body odor before putting on deodorant," wrote Kelly Yarrum. "I also occasionally use it under skin folds to prevent yeast overgrowth (it's humid in Texas)."
Buy the rubbing alcohol above for $12.76 from Amazon.
7. Anti Monkey Butt Powder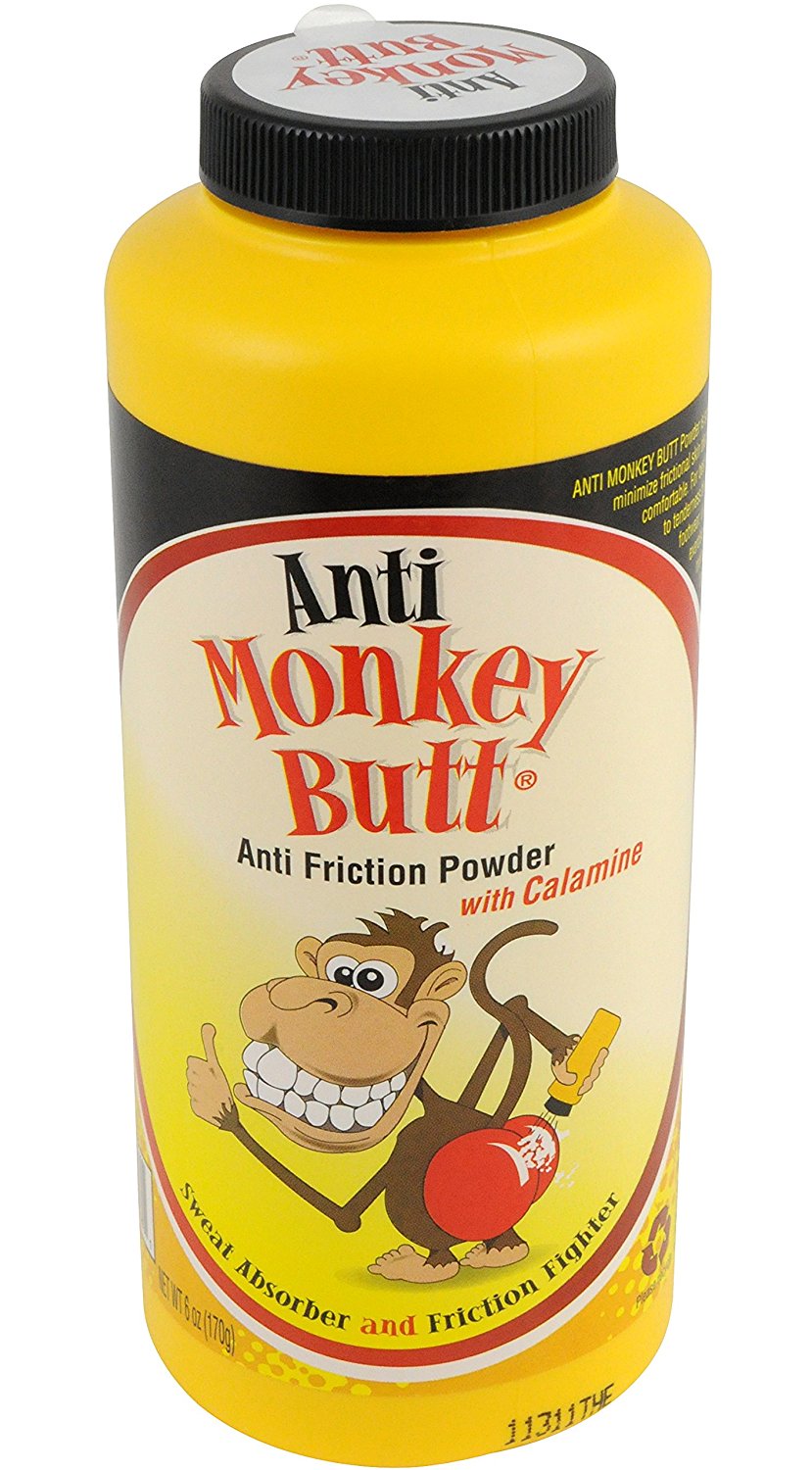 If your skin is prone to chafing or itching from spending a lot of time in bed or a wheelchair, this powder can help absorb excess sweat and reduce frictional skin irritation. While all are made with calamine, Anti Monkey carries several varieties of powders, such as a powder made specifically for babies (to help prevent diaper rash) and one made for ladies (to leave you with a satiny smooth finish).
"[I use] my fave unscented sensitive skin baby wipes, and some Anti Monkey Butt Powder (yes, that really is its name!). It has ground chamomile in it and it feels so good. Right now I would go for anything that would stop the itch!" said Michelle Renee Harris.
Buy the powder above for $7.19 from Amazon.
8. Not Your Mother's Dry Shampoo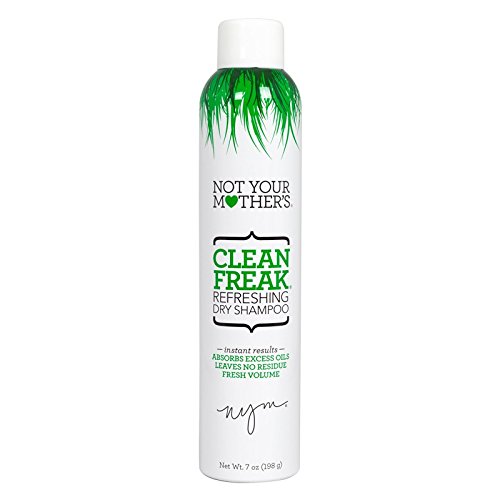 This dry shampoo helps absorb excess oils and add volume to your hair without washing it in the shower.
"I use this on days when my hair needs it and hasn't been washed. My hair gets oily fast – by day three of no washing it's awful sometimes, so using this on day two and/or day three helps stave that off a while longer, especially on rough days when I just don't have the energy," Tabitha Davis told us.
Buy the dry shampoo above (pack of 3) for $23.71 from Amazon.
9. Colgate Wisps Mini Toothbrushes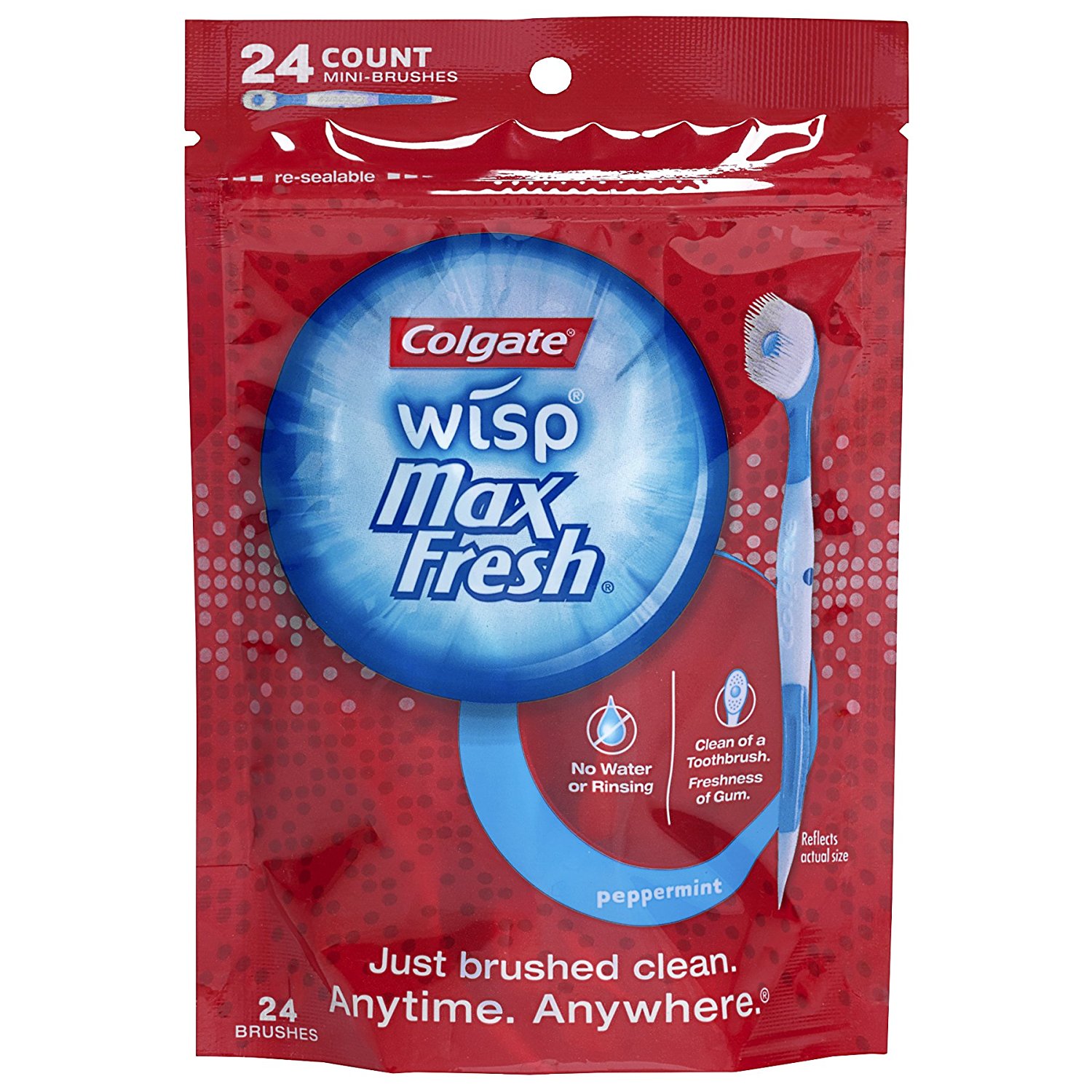 On days when you're unable to make it to the bathroom at all (much less shower or get ready), standing in front of a sink for a few minutes to brush your teeth may not be an option. These mini disposable toothbrushes don't require any water or rinsing, so you can get your mouth feeling fresh without having to leave your bed.
"Colgate Wisps mini toothbrushes," said Christine Ebersole Dunbar. "You don't need water, so you can use this in bed. I like to take them with me to the hospital too. Some days I don't think I can even squeeze a tube of toothpaste."
Buy the mini toothbrushes above (24-ct., pack of 4) for $16.88 from Amazon.
10. Dove 

Invisible Advanced Care Sheer Fresh Antiperspirant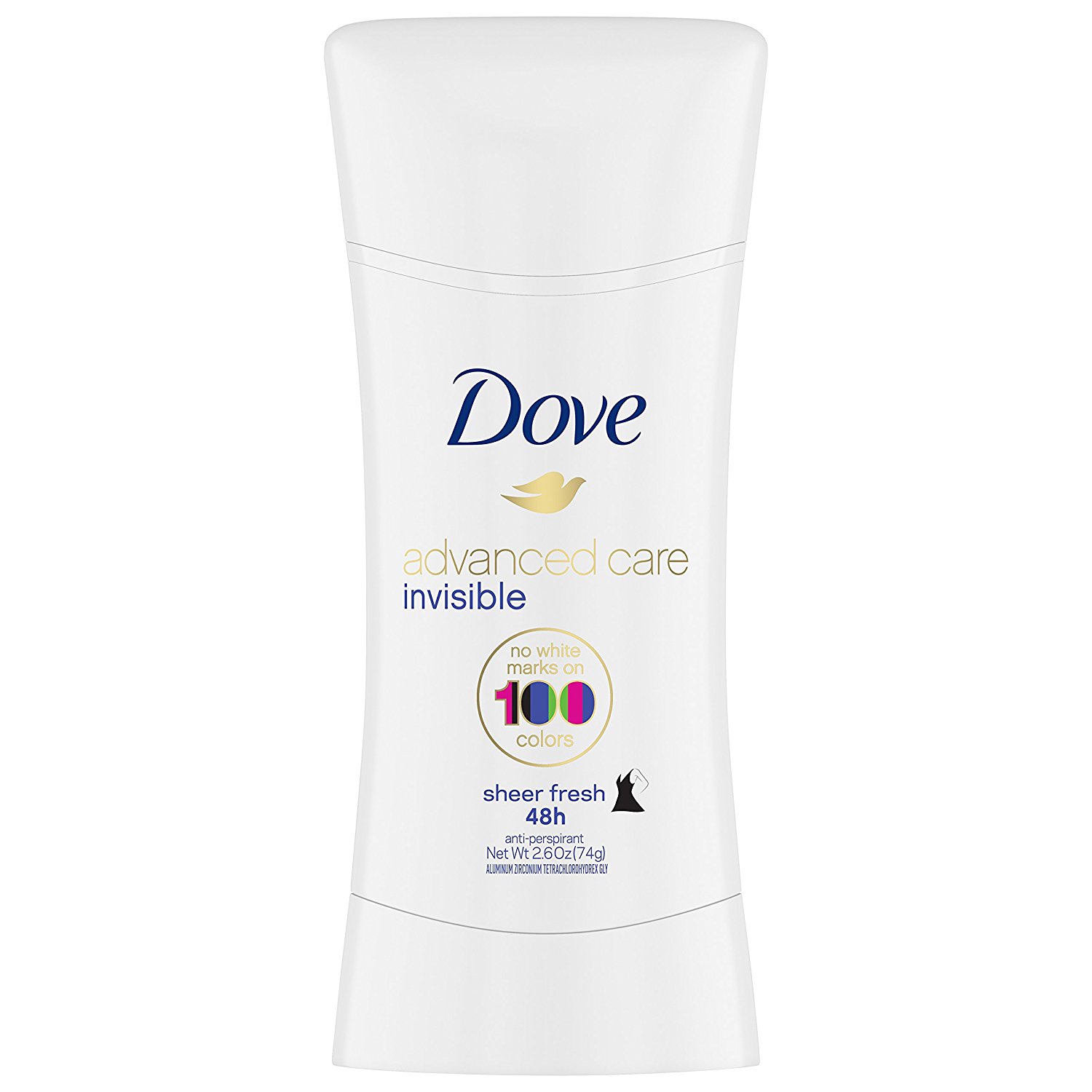 This Dove deodorant provides up to 48 hours of odor and wetness protection and is invisible on 100 different colors so you don't get any marks on your clothing.
"After trying out several deodorants to see which had the best staying power, I swear by Dove Invisible Advanced Care Sheer Fresh Antiperspirant. A fresh coat every day keeps me smelling fresh for days!" said Laura Homer Smith.
Buy the antiperspirant above for $4.88 from Walmart.
11. Witch Hazel

This alcohol-free witch hazel toner is made with aloe vera and rose petal water and can be used to help cleanse, soothe and tone the skin. It also contains vitamin C to increase collagen production, strengthen skin cells and fade blemishes and scars.
Tifney Schoenfeld wrote, "Witch hazel, alcohol-free. Great for upper body freshening. And great for when you're overheated. I love one that is with rose."
Buy the witch hazel formula above for $7.69 from Amazon.
12. The Wet Brush

Whether you're working with wet or dry hair, it can take a lot of energy to reach around your head and brush through tangles – especially if it's been a few days since you've touched your hair. Although this brush is specifically designed for wet hair, it can be used on wet or dry hair and can help detangle your knots with ease.
"The Wet Brush," recommended Jenn L. Bullock. "It works through wet tresses with ease, especially with my seven-second Unite brand hair detangler spray. No more getting a workout trying to brush through the tangle of wet hair."
Buy the brush above for $7.49 from Amazon.
13. Garnier Cleansing Face Wipes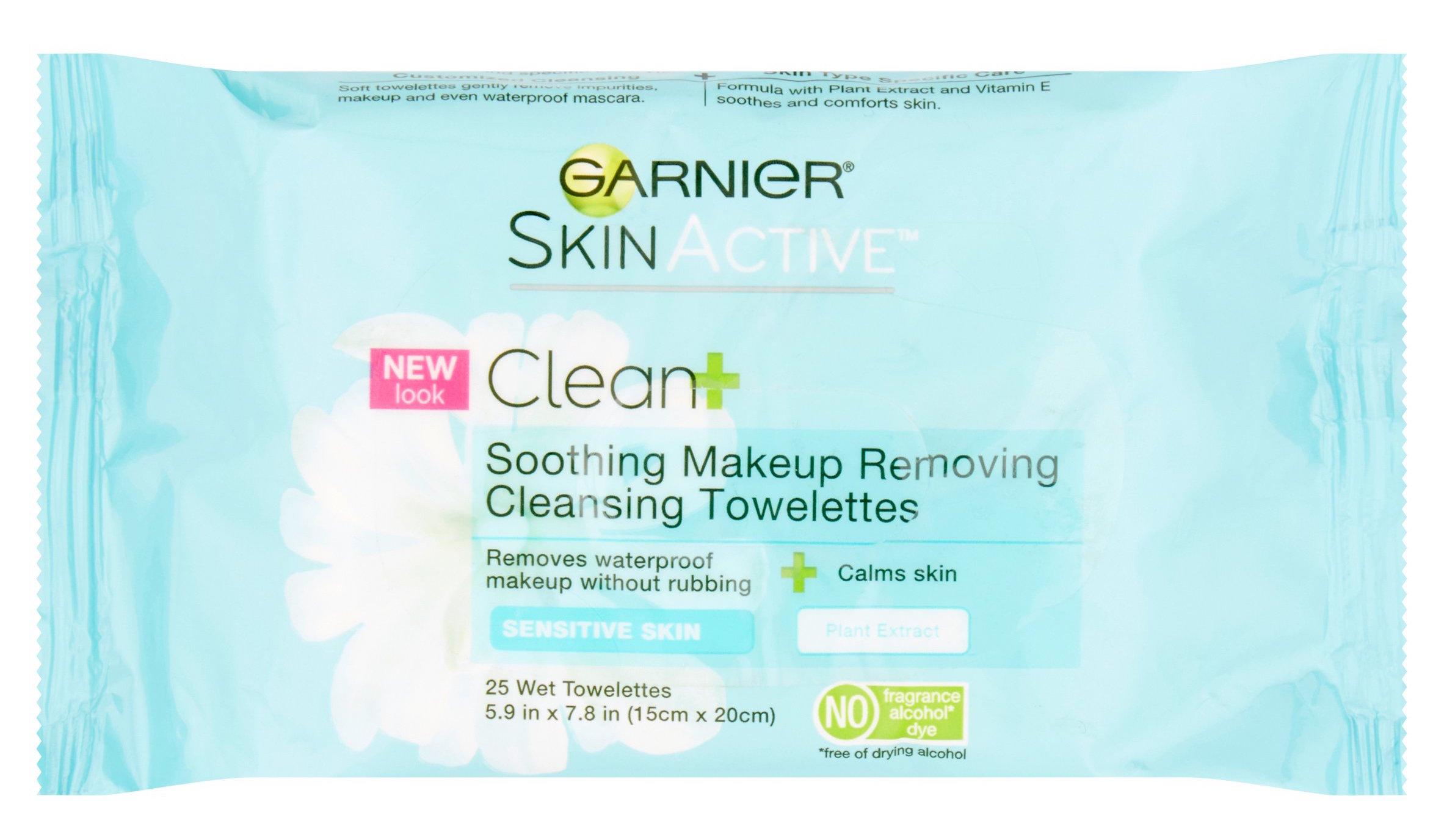 These cleansing towelettes from Garnier help remove impurities, oils and makeup while also calming the skin. Garnier carries several types of face wipes, such as ones made to be refreshing or help remove waterproof makeup, but the wipes featured above are fragrance-free and specially designed for sensitive skin.
"I love Garnier face wipes," said Melaney Niemiec. "They come in many different kinds depending on needs such as cleansing, sensitive skin and charcoal. I personally like the sensitive skin when I don't have energy to freshen up as these leave my face fresh and without the need to rinse following."
Buy the cleansing wipes above for $6.45 from Walmart.
14. CleanLife No Rinse Shampoo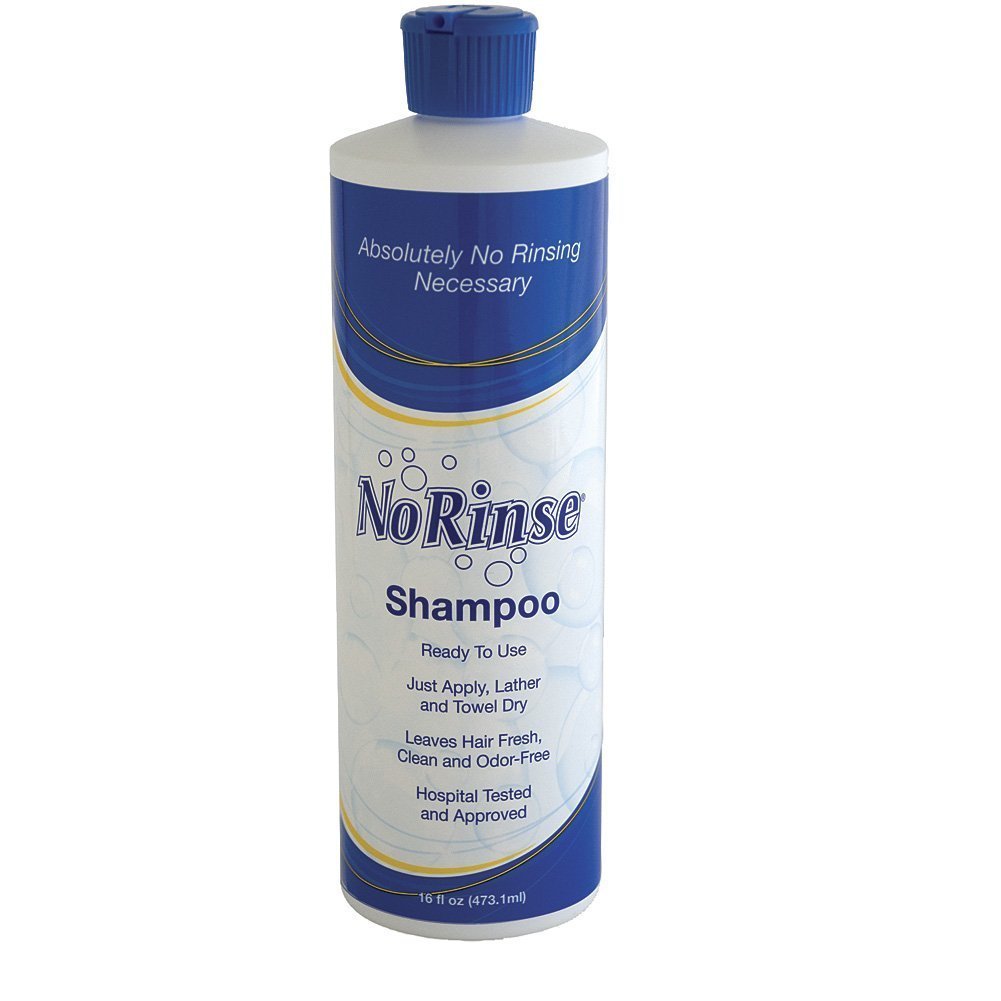 If you're not a fan of dry shampoo, there are still options that allow you to wash your hair without getting in the shower. This no-rinse shampoo just needs to be lathered and worked into your hair then dried with a towel, and leaves your hair fresh, clean and odor-free.
Lizz Richards told us, "Dry shampoo can only cut it for so long. On those days products like no-rinse shampoo help. A little more work but you don't have to get in the shower."
Buy the no-rinse shampoo above for $8.15 from Amazon.
15. Clairsonic Facial Cleansing Brush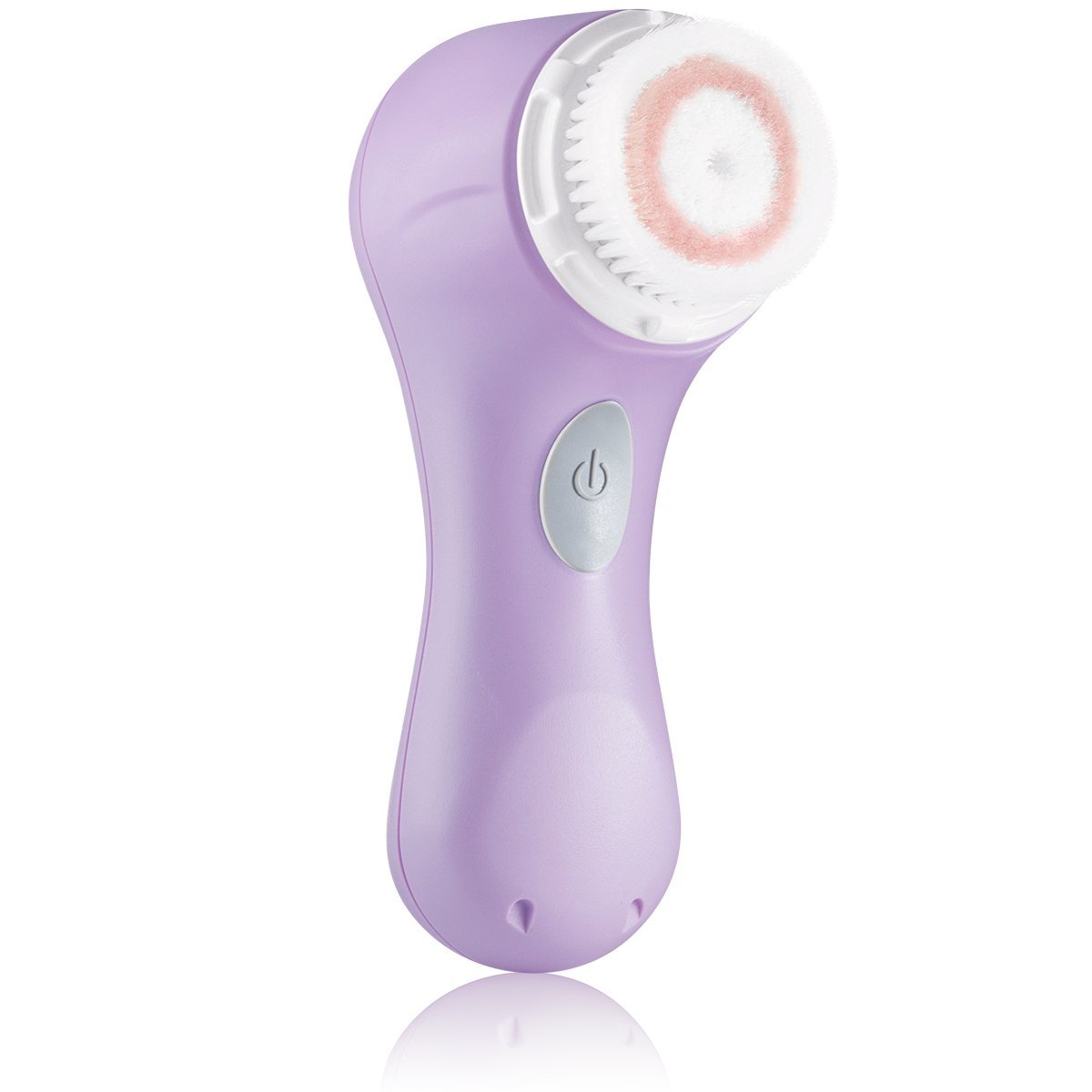 This gentle facial cleansing brush helps remove makeup, dirt, oil and sweat while also flushing pores to keep your skin feeling clean and healthy.
"I use a Clairsonic face brush to wash my face and neck. If my face is really clean it helps a lot," said Amy Perry Archibald.
Buy the facial cleansing brush above for $179 from Amazon.
16. Matrix Dry Shampoo

Matrix Clean and Full Dry Shampoo helps you get your hair clean without washing it in the shower and is specifically formulated to retain body.
"Matrix Dry Shampoo is the best on the market! It isn't thick or heavily scented like most other brands. It absorbs quickly into my hair and leaves me feeling refreshed and ready to accomplish things that need to be done on minimal energy. Because of the minimal fragrance, my MCAD does not get irritated and I do not have respiratory issues in response," Melaney Niemiec told us.
Buy the dry shampoo above for $18 from Amazon.
17. Norwex Washcloths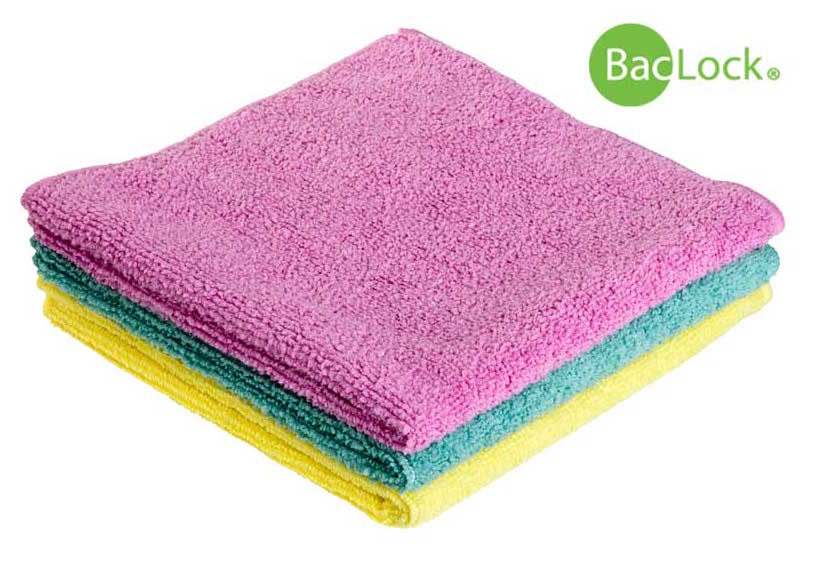 Norwex wash cloths are antibacterial and made with lightweight microfiber. They only require hot water – no soap or other cleansing products – so they may also be helpful for those with sensitive skin or allergies.
"Norwex wash cloths are amazing!" said Janine Trala. "They are big microfiber cloths with silver woven into them to kill any bacteria. On the bad days a quick wipe down with one of these and you know all the germs and dirt are totally off your skin and gone. Plus it exfoliates your skin a little, stopping psoriasis from building up or cuts from getting infected."
Buy the wash cloths above for $19.99 by finding a Norwex consultant near you.
Originally published: February 23, 2018