Learning to Be Vulnerable and Include My Partner in My Illness
---
Chronic illness is not only something that affects our lives, but it affects the lives of those around us. I often faced my chronic pain alone, considering it a burden to those around me. Yet, considering it a burden also burdens those around us. I was not receiving the support I needed, because I never let anyone into my world of chronic pain and fatigue.
When I was first faced with the reality of having chronic pain, I was alone at the physical therapy office. The doctor looked at me with a bit of pain in his eyes, as he had watched me decline to an even worse state.
"You no longer have an acute issue, this is a chronic problem. It is possible to find relief, but I'm not confident your body will reach a full recovery. This may be something you have to live with."
I nodded in return, half listening and half in denial. I felt like I was already frustrating those around me by asking them to cut my meat, pick up a book or even push in a chair. I felt like a burden to others with the hindrance of my pain.
Much as I walked myself to all my appointments, I did not know how to include anyone into my health issues. I talked generally to others about it, but felt it a burden to speak too much of it.
It would be two years later when I met my life-partner that I had to truly learn to include someone else into my health problems, because he was now a part of it. With past men in my life, they made me feel like the problem was "all in my head." In reality, there was physical damage to my body, I just did not have a name for it yet.
When I met my partner, he was the first one in my life to bar the way to my stubborn understanding of it being only my issue. I let him sleep in one morning and drove off to my appointment by myself. I came back in tears because they had put shots in my leg to numb the rather severe pain shooting down my back and through my leg.
I walked through the door and straight into my partner's arms. "You should have woken me up," he said.
"I don't want you to have to deal with this," I replied.
He leaned down to meet my eyes. "I care about you, and I want to help you. You have to let me help you," he said with sincerity.
I stared back at him. Letting someone into this mess seemed impossible. I had coped with my pain on my own for so long, I had no idea how to include him in it. I always thought my pain would hinder a relationship and create more trouble than it was worth.
In reality, I just had not found someone before who looked at me with complete adoration and support for whatever I was going through. I spent so much energy on handling it myself, and here he was reaching out a hand to help. He did not offer pseudo advice, or get frustrated at me. He simply offered support, in whatever way that meant for me.
As I continued in recovery, my partner never left my side. He drove me to appointments, patiently sat in the waiting room and always offered to get a treat afterwards. His unrelenting support even during the worst of it gave me hope for myself, and for our relationship.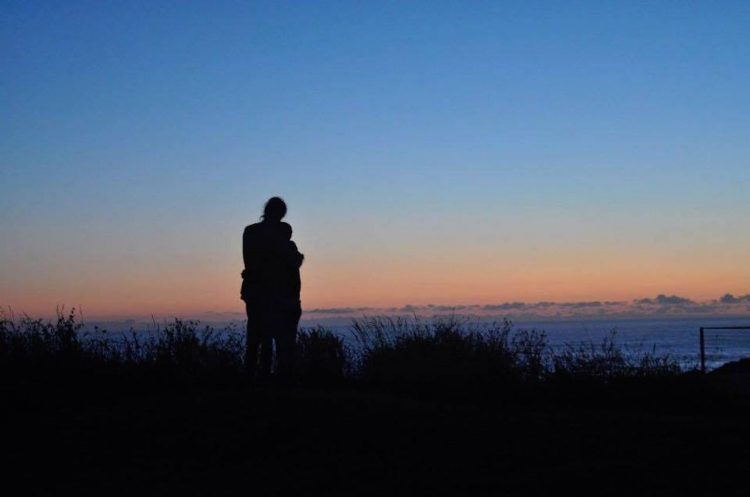 Those with chronic health problems often see their life as a burden to others. Yet love will always find a way to push past the barrier of pain and be at the core of support. The right partner should not feel hindered or burdened by your health, but rather be willing to provide unconditional support.
Every relationship faces obstacles, and the ones that can move beyond the threshold of pain are the ones that can survive a lifetime. Including a partner in your health is about allowing space for communication and understanding. Not every day will be easy, but it is possible to be supportive through every hardship and every diagnosis.
In return for my partner's never-ending support, I am always there for him in every possible way I can be. I may live every day with pain, but I am lucky to have a partner who continues to encourage me to be healthier with every step.
With patience, understanding and love, every relationship can make it past any health obstacle.
We want to hear your story. Become a Mighty contributor here.
Originally published: June 21, 2017