12 Products People With Incontinence Swear By
---
Editor's Note
We hope the products below, all recommended by our Mighty community members, help you or a loved one in your health journeys. Just so you know, The Mighty may collect a share of sales from the Amazon links on this page.
For many with chronic illness and disability, incontinence can be a symptom of their condition or even a side effect of medication. Regardless of the cause, dealing with incontinence can be frustrating and, at times, a bit messy. There are also harmful (and inaccurate) pervading stereotypes that only young children or the elderly experience incontinence and require pads or absorbent underwear. This isn't helped by the fact that so many incontinence products are geared towards these two populations, which can make the condition even more difficult to live with.
If you're struggling to find incontinence products that are effective yet discreet and comfortable, look no further. We asked our Mighty community which products they use to manage their incontinence that they would recommend to others. Hopefully the following list can give you some helpful pointers and remind you that if you struggle with incontinence, you are not alone.
Here are their recommendations.
1. Depend Silhouette Briefs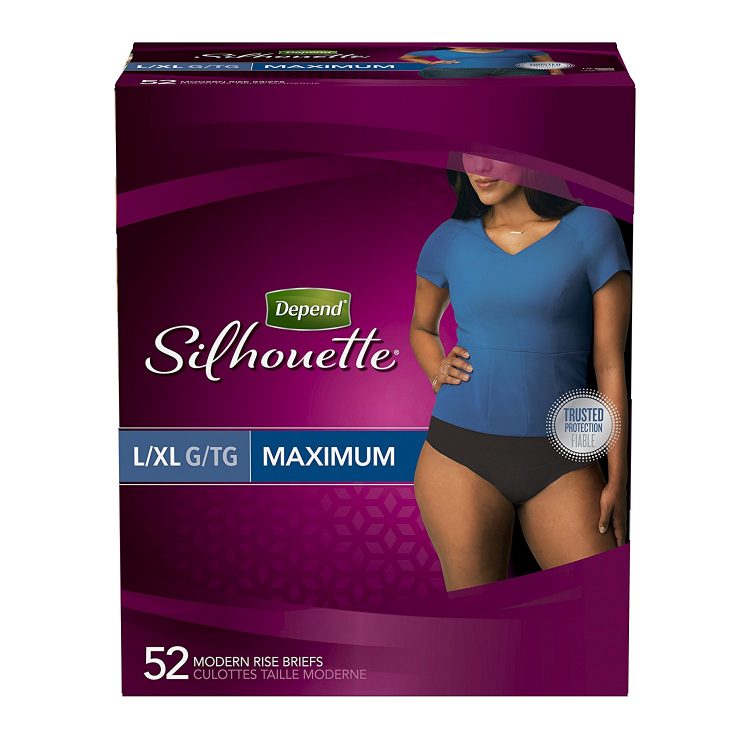 These incontinence briefs offer maximum absorbency while still looking sleek and feminine. They are made with a breathable, soft fabric and leg elastics to help prevent bladder leaks.
"Depend Silhouettes!" recommended Rachel Johnson. "They are inconspicuous under my yoga pants and still provide enough coverage! A lifesaver!"
Buy the underwear above (52-ct.) for $53.45 from Amazon.
2. Urine Solidifier and Deodorizer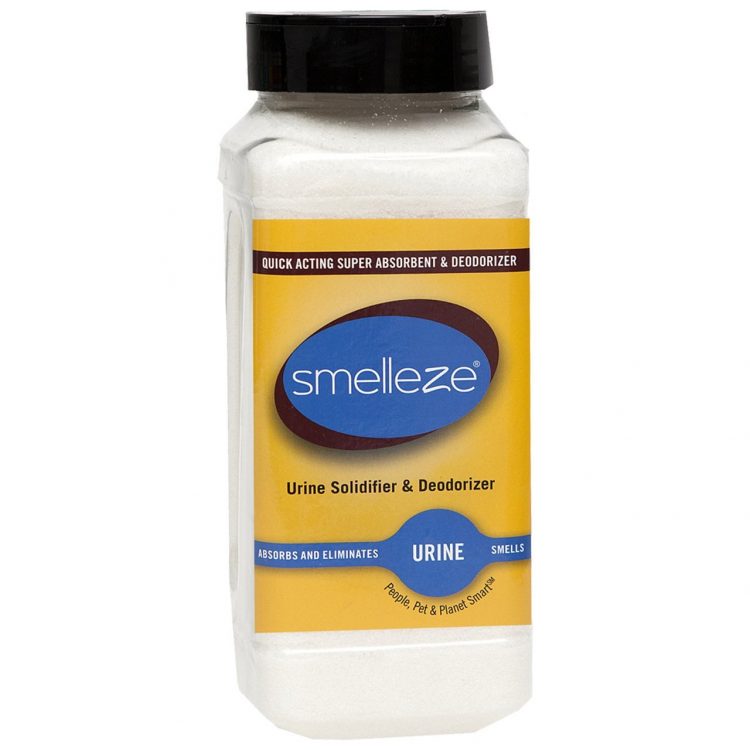 In case of any accidents or leakage, these granules can absorb and solidify urine for easy clean-up. It also serves as a deodorizer to eliminate odors without masking it with fragrances.
Buy the solidifying granules above for $25.96 from Amazon.
3. Icon/Speax Pee-Proof Panties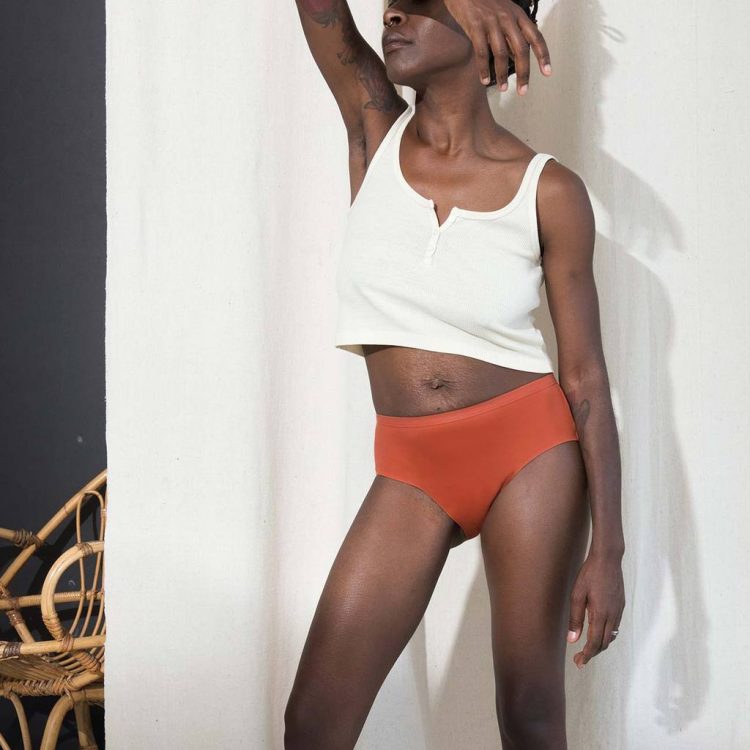 Speax (formerly Icon) offers washable and reusable pee proof underwear with either "light" (up to six teaspoons) or "moderate" (up to eight teaspoons) absorbency. They are odor-free, super thin and anti-microbial.
"Icon pee-proof panties," said Suzanne Powell. "Expensive to invest in, but not as much as disposables, and better for the environment. And they work!"
Buy the panties above for $37 from Amazon.
4. iLex Barrier Cream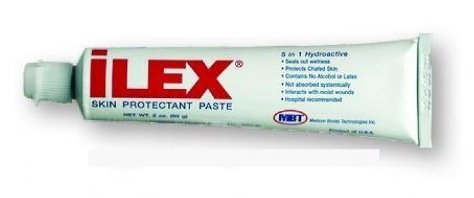 Many individuals dealing with incontinence use barrier creams to help prevent constant skin contact with urine and/or feces, which can cause a number of issues. Shielding creams and ointments such as iLex place a protective layer over the skin to repel urine, feces and other moisture or irritants from absorbing into the skin.
Recommended by Katarina Aubrecht
Buy the protectant paste above for $22.24 from Amazon.
5. Always Incontinence Underwear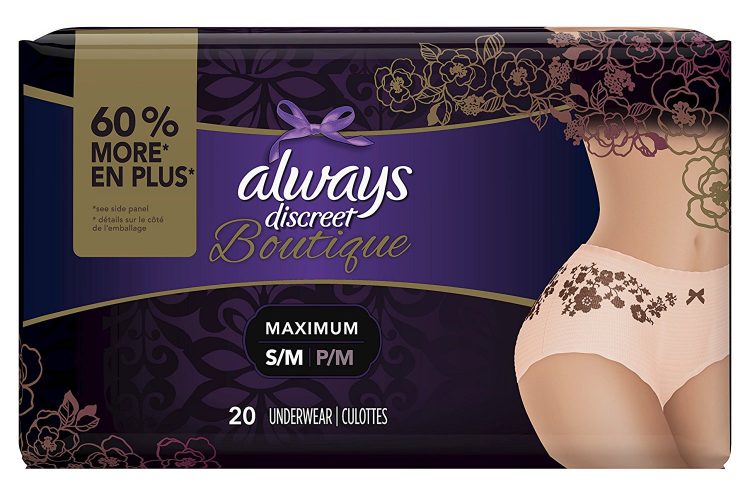 This disposable incontinence underwear is made with silky-soft fabric and has delicate lacy prints. The RapidDry core turns liquid to gel for heavy leak protection, and the OdorLock helps gets rid of odors.
"Always incontinence underwear," wrote Cassidy Schod. "They are not pads, just disposable underwear if I were unable to get to the bathroom fast enough due to IBS. I find these the most comfortable but there are many brands and I have never had an issue with them looking like a diaper under my clothes."
Samantha Chandler-Horne added, "Always incontinence underwear is awesome, and I like that they now have the boutique line [featured above] – they are a little sexier. My stepdaughter and I were talking about how cute they were and that they make me not feel like an old person, just someone who wears disposable underwear."
Buy the underwear above (20-ct.) for $14.43 from Amazon.
6. Quilted Bed Pad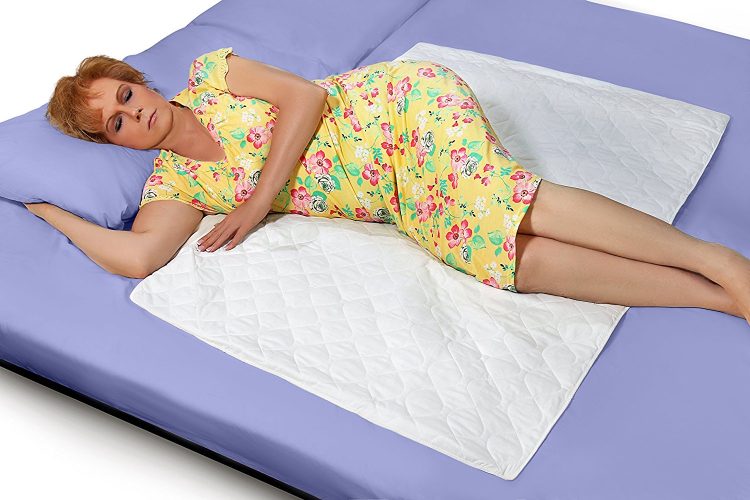 This quilted, reusable bed pad creates a waterproof barrier between any liquid and your sheets/mattress. It has a non-slip backing, so it won't move around even if you toss and turn, and is made with vinyl rather than plastic so it won't crinkle or make noise while you're trying to sleep.
Elizabeth Skrøder said, "I use medicine prescribed to me to keep it OK during the day, and under my sheets, I have a sheet to soak it up. Otherwise incontinence pads."
Buy the bed pad above for $18.95 from Amazon.
7. Poise Pads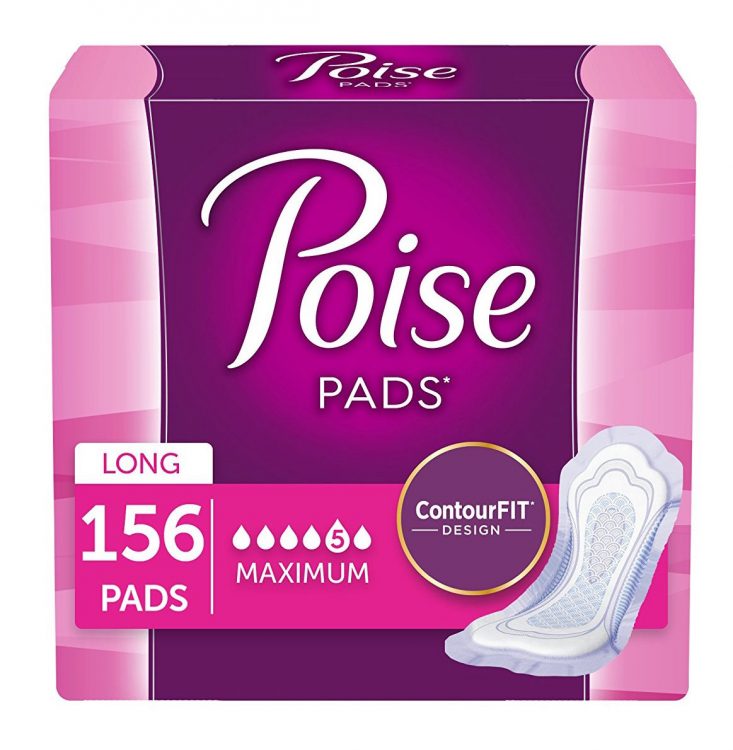 The Poise pads featured above offer maximum absorbency as well as 3-in-1 dryness, comfort and odor control. They are wider in the front and back for heavy bladder leakage, and have a contoured shape for a better fit.
"Poise!" said Kathy Ann. "Couldn't live without them. So many different kinds, too, so you can get the right one."
"I have found that Poise pads help the most," wrote Kay Dee.
Buy the pads above (90-ct.) for $31.66 from Amazon.
8. Depend Fit-Flex Underwear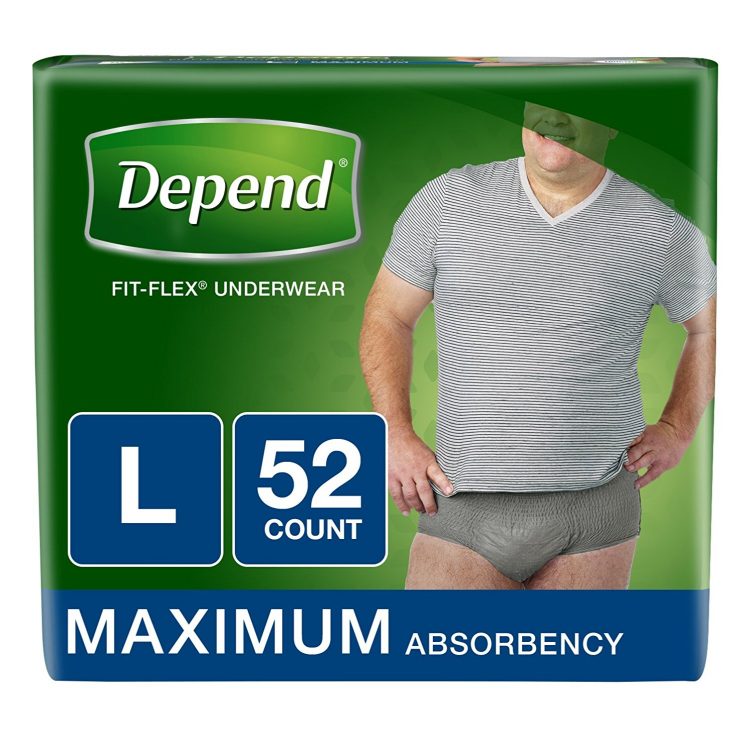 Depend Fit-Flex underwear offer maximum absorbency and are made with a comfortable, cloth-like material that feels like real underwear. They trap and lock in odor and provide dry protection for men.
Buy the underwear above (52-ct.) for $33.86 from Amazon.
9. Dark-Colored Pants
If you're worried about leaking through your underwear or pads, wearing dark pants instead of a lighter color can help any damp spots be much less visible.
Aimie Willow Rose told us, "Wearing black jeans/jeggings helps me feel less anxious when all else fails!"
Buy the black jeggings above for $24.99 from Target.
10. Cleansing Cloth Wipes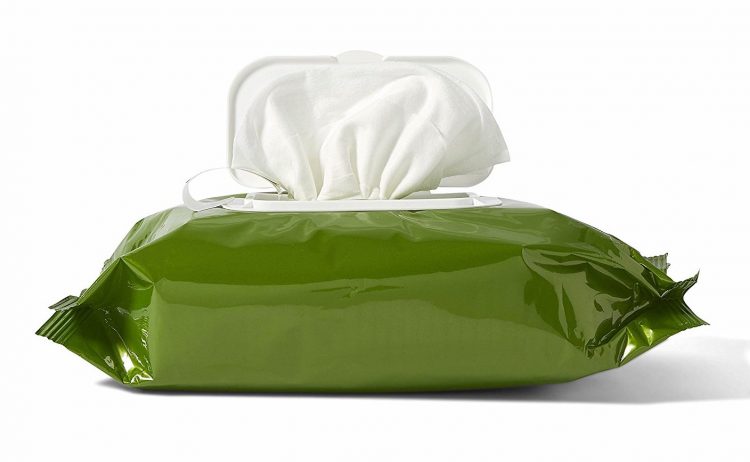 These wipes can help those with incontinence get cleaned up and feeling fresh. They are pre-moistened with an aloe-based formula to clean, moisturize and soothe the skin. The wipes come in a scented version, but the ones featured above are fragrance-free.
Buy the wipes above (600-ct.) for $31.04 from Amazon.
11. Always Infinity Pads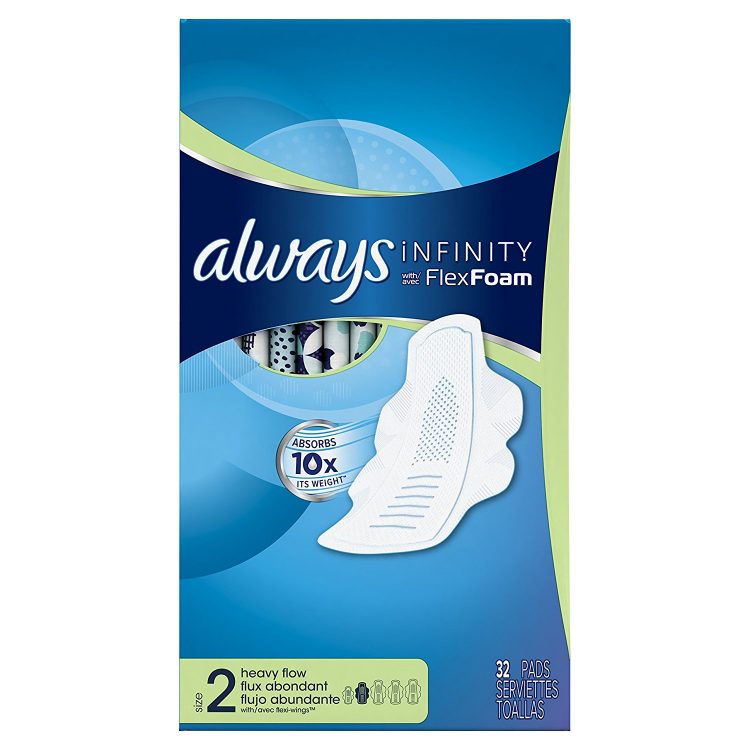 The pads featured above are Always' most absorbent thin pad. Made with FlexFoam material, they are light but hold up to 10 times their weight in liquid.
"Always Infinity pads," recommended Kylie Rae Thorne. "I'm lucky enough that my regular incontinence isn't too bad, but even when I have a serious dam burst, these things hold their own really well. They hold 10 times their own weight in liquid, and that might not sound like a lot, but trust me. It is."
Buy the pads above (66-ct.) for $20.16 from Amazon.
12. Quilted Chair Pad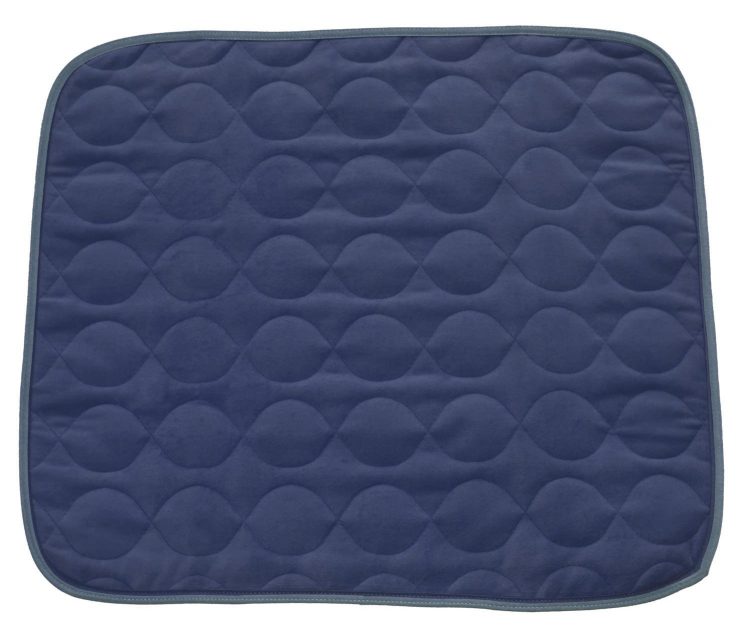 This washable and reusable chair seat pad creates a waterproof barrier between any liquid and your seat. It had a vinyl backing and could be used anywhere, from your desk chair at the office to your car seat, sofa or wheelchair.
Buy the chair pad above for $15.99 from Amazon.