21 Products That Can Make Cooking Easier If You Have a Chronic Illness or Disability
---
Editor's Note
We hope the products below help you or a loved one in your health journeys. Just so you know, The Mighty may collect a share of sales from the affiliate links on this page. As an Amazon associate, we earn from qualifying purchases.
Whether you have a disability, chronic condition or mental illness, some days, standing in the kitchen and cooking a complete meal just isn't going to happen.
On days like this, you may choose to order in, warm up some pre-prepared food or ask a loved one to cook instead. However, if you want to cook, there are a number of tools which can make your life and cooking easier.
We asked The Mighty community which products they use to make their time in the kitchen easier. Here are their recommendations. 
1. A Slow Cooker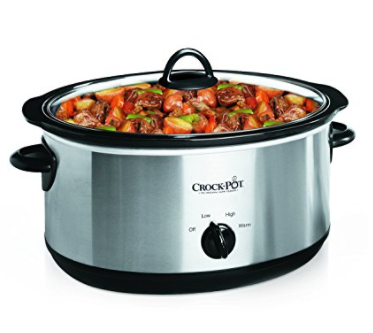 Want a home cooked meal but can't spend hours bent over your stove because of chronic pain or fatigue? Let a slow cooker do all of the work instead. Slow cookers work by cooking your ingredients at a low temperature for a longer period of time.
"My slow cooker is a godsend. Just put the meat, veggies, stock and herbs in, switch it on and later in the day — a healthy homecooked meal is ready with minimal effort," Tania Sherley told The Mighty.
Buy the crockpot above on Amazon. 
2. Something to Sit On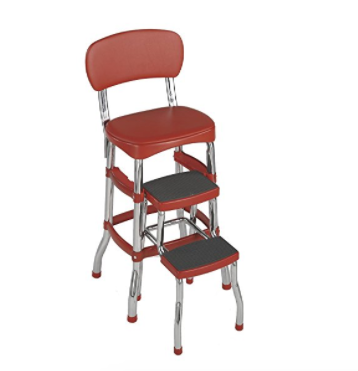 Maybe you're feeling well enough to cook, your chronic illness symptoms are mild today, but you know you aren't going to be able to stand for an hour. "I have a kitchen chair that I use to sit in while cooking in front of the stove if I need to stir fry," Normala DeLaney shared.
Buy the kitchen stool above on Amazon. 
3. Something Soft to Stand On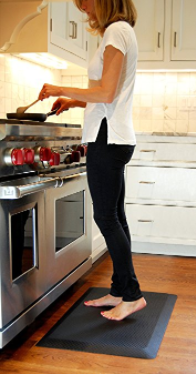 Whether it's memory foam slippers or a cushy kitchen mat, standing on something soft can help you if sitting in your kitchen isn't an option.
"I have found that wearing my memory foam flip flops on a floor mat that is like memory foam material helps me when I have to stand over the stove." Jeannette Blaniar wrote.
Buy the kitchen mat above on Amazon. 
4. A Lap Tray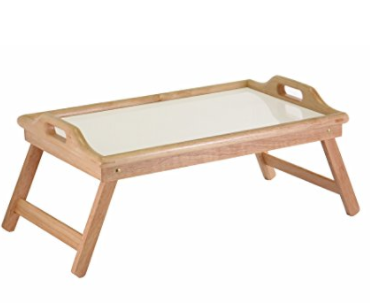 Swap your kitchen counter with a lap tray and you can prep food from any room in your house. This is a great solution for people with disabilities who don't have an accessible kitchen.
"I have a lap tray so I can chop veggies, peel potatoes and do all the prep work sitting comfortably on the couch," Tara Slade-Hall said. "Throw everything in a giant pot, and freeze when done. No standing, less pain and I'm prepared for the bad days!"
 Buy the tray above on Amazon. 
5. A Good Knife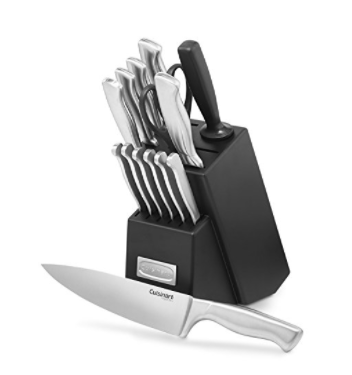 If you're going to spend time doing meal prep, you might as well have the best tools at your disposal.
"Buy a good knife," Kayti Rowlett shared. "We invested in a few and it makes it easier to prep." 
Buy the knife set above on Amazon. 
6. An Instant Pot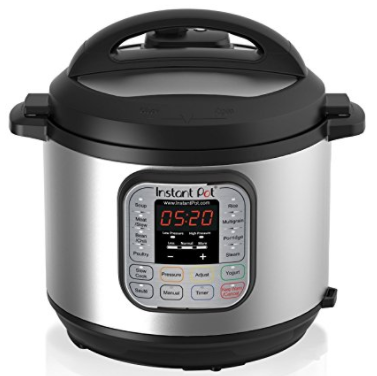 Similar to a slow cooker, the Instant Pot works by making cooking a hands-free process. Just add your ingredients, set a timer and wait for your food to be prepared.
"It used to be my slow cooker, but often I'm not functional enough in the morning to remember to get it started," Sarah Slosson said of making the switch. "The Instant Pot lets me get things together at the last minute and still get it done in time."
Buy the Instant Pot above on Amazon. 
7. Products With a Good Grip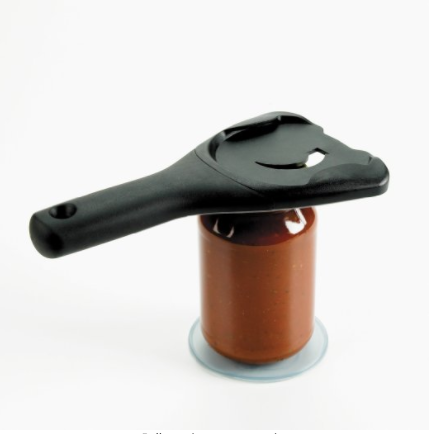 If you have trouble with your joints, products with a good grip can help you maintain command of your kitchen.
"Anything Good Grips," Erin Bowers advised. "They are worth the investment. It becomes much easier with my Ehlers-Danlos syndrome (EDS) hands."
Buy the jar opener above on Amazon. 
8. A Food Processor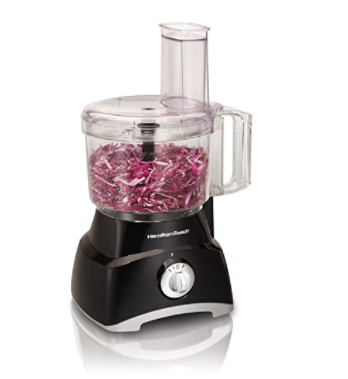 Whether you are pureeing ingredients for a sauce or preparing vegetables, a food processor makes painstaking prep work a thing of the past.
"Using a food processor and veggie chopper for prep work and to cook helps so much," Leslie McMillan wrote.
Buy the food processor above on Amazon. 
10. An Electric Skillet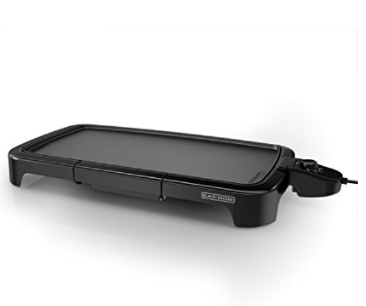 Trying to cook with a disability-inaccessible kitchen? Give yourself more room to cook and cut down on cleaning time with an electric skillet or griddle. Community member Kelly Biery said she lives by her electric skillet, especially during the summer months.
Buy the electric griddle above on Amazon. 
11. Disposable Cutlery and Dishes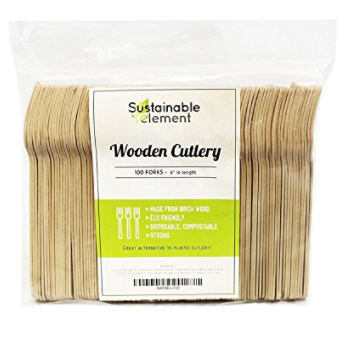 Maybe you have the time and energy to cook but know doing the dishes just isn't going to happen. Buying disposable products might not be the most cost-effective option but can save you time when it comes to cleaning up. If you are worried about the environmental impact of plastic cutlery or paper plates, many brands make biodegradable or wooden options.
"I go to the dollar store for cheap plastic utensils and paper items I can just throw out to avoid messy cleanup," Carissa Haston explained.
Buy disposable wooden cutlery on Amazon. 
12. A Food Steamer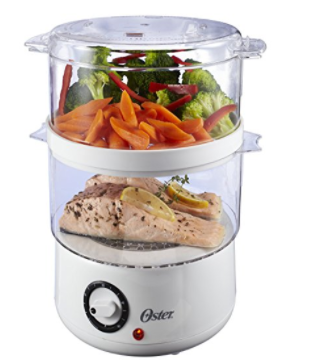 There are lots of options when it comes to steaming your food. You can get a vegetable steamer basket, buy vegetables that come in a steamer bag that you can cook in the microwave or purchase a device that steams your food for you.
The Mighty community member Julie Gibson recommends a microwave steamer along with microwave meals for low-energy days.
Buy the steamer above on Amazon. 
13. A Cast Iron Skillet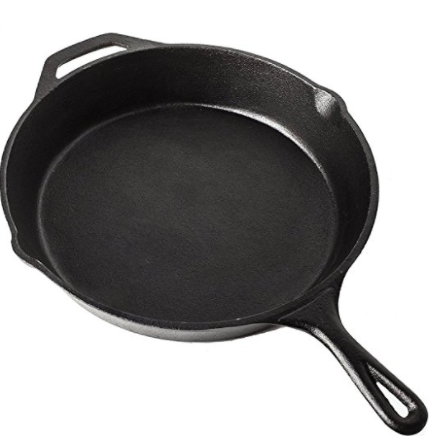 Some of the best cooking products are those you don't have to spend hours soaking or scrubbing, such as a cast iron skillet.
"My, possibly unexpected, tool is my cast iron skillet. It's too heavy for me to lift on bad days, but the beauty is it doesn't need to be cleaned aside from a wipe down with a damp paper towel to get the worst of the grease and food bits," Sarah Burroughs Bouchard wrote. "It gets hot real quick and holds the heat so I can turn off the stove early to avoid forgetting about the flame or gas if I'm brain fogged. Bonus is it imparts extra iron into my diet, which I'm always in short supply of."
Buy the cast iron skillet above on Amazon. 
14. A Grill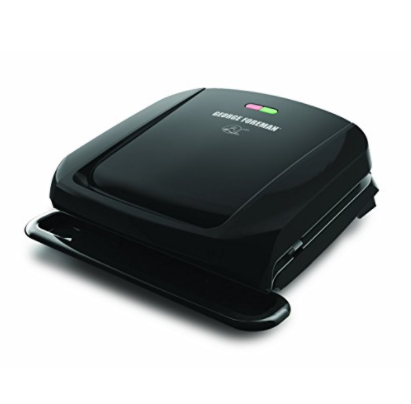 Whether it's a portable grill or a grill for your backyard, grilling is a quick and easy way to cook a complete meal — protein, vegetables and carbs — with minimal clean-up.
"The grill is good because there are no pots and pans," Tracy Jewell wrote.
Buy the indoor grill above on Amazon. 
15. A Blender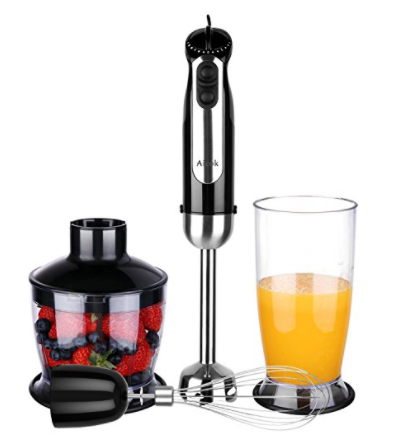 Maybe you have time to cook but you just don't have much of an appetite. Smoothies, protein shakes and blended soups can be a fitting swap on days where eating is difficult.
Community member Rachel Goodsell recommends using an immersion blender and pressure cooker to make simple soups. "My pressure cooker also saves a lot of time and also requires minimal chopping, particularly when making a soup that I can blitz with a stick blender after cooking."
Buy the immersion blender above on Amazon. 
16. A Mixer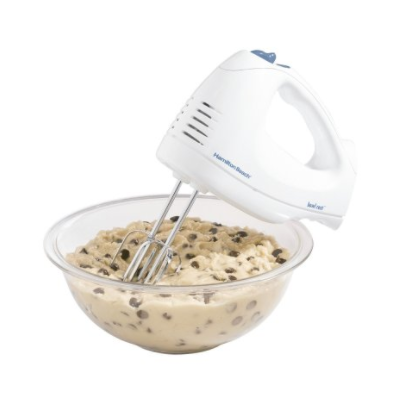 Similar to a blender and a food processor, a hand or stand mixer can make food prep easier and less time-consuming.
Ashley Davies uses her hand mixer to make mashed potatoes. "A trick I learned for mash potatoes: Boil spuds as usual then use a hand electric mixer, like you would use for cakes. [It's] the smoothest most delicious mash with no sore hands, wrists and arms!"
Buy the hand mixer above on Amazon. 
17. An Electric Can Opener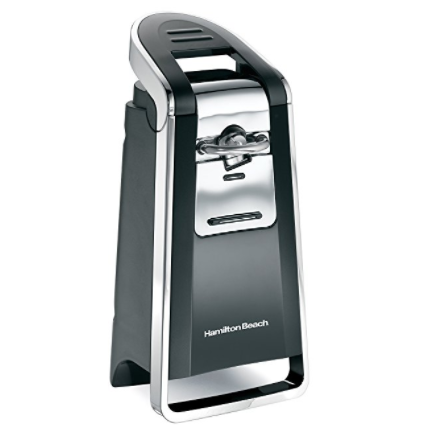 Don't let issues with dexterity keep you from buying canned goods — not when you can use an electric can opener to do all of the hard work for you.
Matthew Tyrrell recommends an electric can opener especially for those who have arthritis in their hands.
Buy the can opener above on Amazon. 
18. A Vegetable Chopper
There are lots of options if you don't want to cut or slice your vegetables by hand. If you are looking to slice vegetables, go for a mandoline. Cut onions? Choose a vegetable chopper. Or, if you want to turn your vegetables into noodles, pick a spiralizer instead.
"Using a food processor and veggie chopper for prep work and to cook helps so much," Leslie McMillan wrote.
Buy a mandoline on Amazon. 
19. A Vacuum Sealer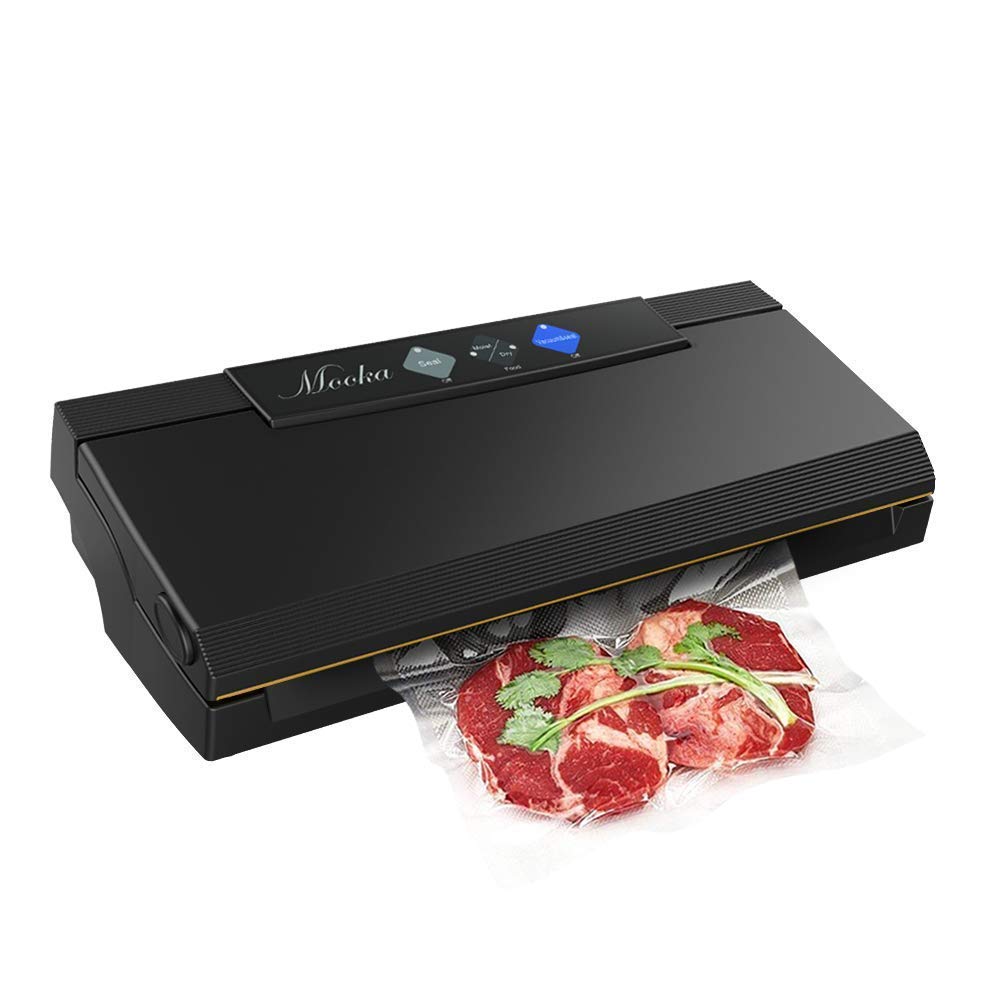 Cooking in bulk so you have leftovers on bad chronic illness days? You're going to want a vacuum sealer to preserve all of your hard work and keep your food fresh for longer.
"I batch cook on good days and then freeze portions," Kathleen Hanney-Cerquone explained. "Vacuum sealing is the best way to make efficient use of freezer space and keeps things fresh for months, sometimes years."
Buy the vacuum sealer above on Amazon. 
20. An Electric Peeler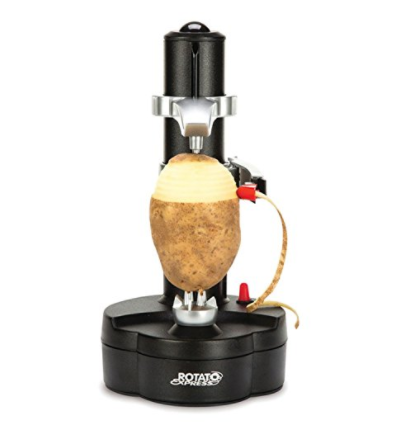 Peeling potatoes might not feel like such a chore if you have an electric peeler. Like an electric can opener and other slicing and chopping devices, an electric peeler can save you valuable time and energy. Plus, it won't aggravate your joints.
Cindy Huxtable recommends using an electric peeler in addition to an electric chopper for all your food prep needs.
Buy the electric peeler above on Amazon. 
21. A Toaster Oven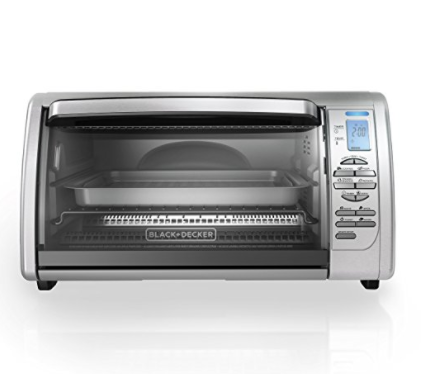 Like a microwave, a toaster oven can make cooking pre-prepared foods a breeze. Plus, a countertop oven eliminates having to bend over like you would a regular oven.
"Anything I can pop in the toaster like Toaster Strudels, bagels, Velveeta grilled cheese sandwiches or the frozen PB and J sandwiches." Carisa Haston explained.
Buy the toaster oven above on Amazon. 
Have a product you'd recommend? Let us know in the comments below.

Originally published: July 13, 2017